Those Pakistani actors who have worked hard for all these years to make a name for themselves surely try their best to live up to their reputation. Yet, there are times when they make certain choices that baffle their viewers. When these actors choose substandard dramas to work in, their fans are left wondering why they chose such a script. Some of these actors have confessed in interviews that they do certain dramas just for fun. Perhaps that is why their choices sometimes are not at par with the status they enjoy in the industry.
There are other actors who have never really 'explained' why they chose to be part of some of the worst dramas we have seen on television. When an actor works in a project that becomes increasingly popular and which shows his diversity as a performer, the viewers automatically have more expectations. Therefore, when such actors choose to work in projects which have the most shoddy scripts the viewers do not know what to expect from them in the future.
Here are some of the top Pakistani actors who chose to be part of some of the worst dramas we have seen on television.
[lwptoc]
Ahsan Khan – (Bandhay Ek Dour Se)
Ahsan Khan makes his fans wait for long before he decides to make an appearance on television. This clearly suggests that he is being really 'choosy'. He played his characters remarkably well in dramas such as Udaari and even Aangan in the recent past. When Ahsan Khan announced that he was going to play the lead in one of the upcoming dramas, his fans were ecstatic. When the promos of Bandhay Ek Dour Se started airing, it looked like another one of those typical dramas from Geo. However, the viewers had faith in the leading cast and also the writer. This faith was completely shattered right from the first episode. Ahsan Khan chose to play a typical character after so long and he looked like a complete misfit in it.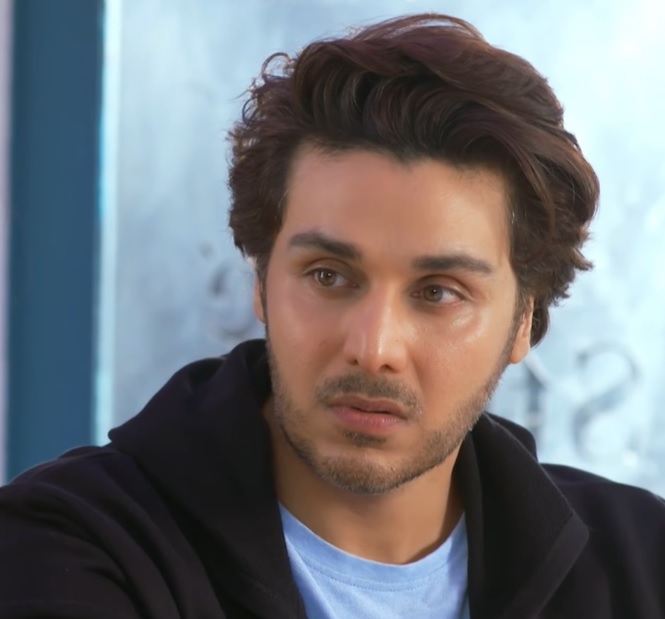 Not only is Ahsan's character in Bandhay Ek Dour Se typical but it is getting more confusing and annoying with every passing episode. The pace of the drama is slow, apart from Ahsan Khan, Hina Altaf's character is another one of those negative characters we have seen on screen a million times before. Ahsan Khan's fans expected better from him than to choose a character like this one to play in a drama which overall as well doesn't offer a great deal.
Ayeza Khan (Shehrnaz)
Ayeza Khan became more popular than ever after Pyare Afzal went on air. Just when her fans were dying to see her on-screen again, she got married and disappeared from television screens for a while. When she made a comeback, the viewers were ecstatic. The play she made a comeback with however proved to be the biggest disappointment ever.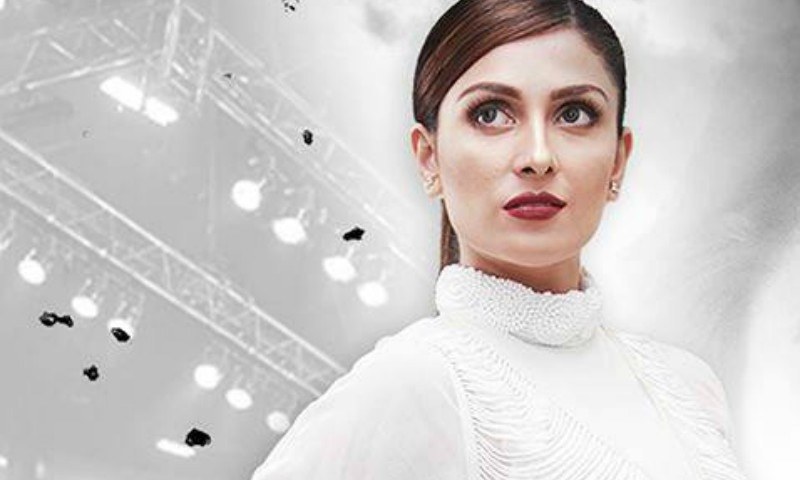 The viewers who were waiting to see Ayeza Khan in a powerful role were shocked to see her play a role that made no sense. Shehrnaz was Danish Taimoor's own production therefore it is easy to guess why Ayeza Khan decided to be a part of such a substandard drama. Although Ayeza has been part of many average plays and has played enough stereotypical characters, none of the characters she has played in her career was as bad as that of Shehrnaz.
Adnan Siddiqui (Janam)
Adnan Siddiqui is a brilliant actor and he usually chooses the projects he works in wisely. Even if he chooses to play a negative character, he makes sure that the project he works in has some class. Janam was a completely different story! It was a play with the worst storyline and what made it even more cringe-worthy were Saba Qamar and Adnan Siddiqui's cozy scenes!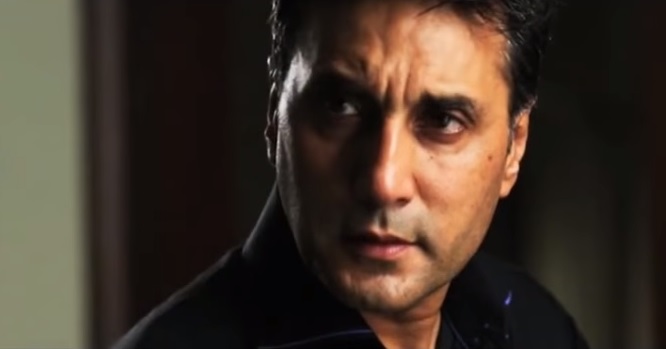 Janam was definitely not the kind of drama you would expect someone like Adnan Siddiqui to work in. It is definitely the worst play he has worked in.
Affan Waheed (Mein Na Janoo)
Affan Waheed is usually seen giving his most emotional performances in the best plays. Even if he plays the role of a flawed husband, he makes sure that the drama he is a part of offers something substantial. After Affan mesmerized the viewers with his performance in the popular drama serial Do Bol, he left the viewers in shock with his poor performance in Mein Na Janoo.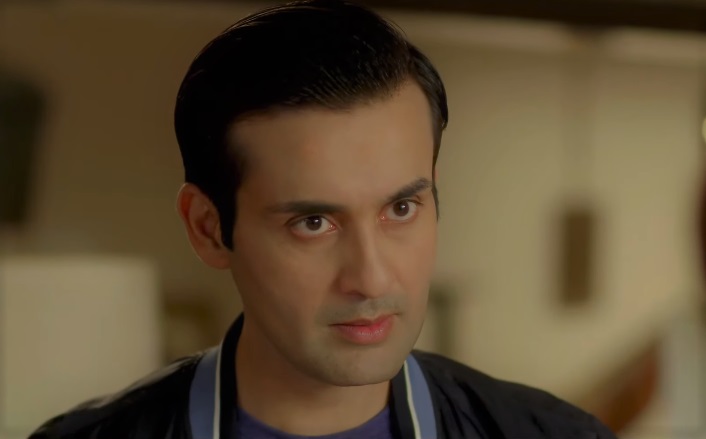 Affan Waheed's get-up (his white-washed face), his ineffective character, and most importantly his absurd acting showed that sometimes even the best of actors can make the worst choices! He definitely redeemed himself by working in Ghalati but Mein Na Janoo will always be his worse project.
Bushra Ansari (Zebaish)
Bushra Ansari has excelled in doing comedy over the years and lately has been seen playing serious roles with the utmost precision in many dramas. Although drama serial Zebaish has been a big popular hit, this drama has been popular for all the wrong reasons. None of the viewers watching the show are taking it seriously and the worst part is that even an iconic actress such as Bushra Ansari seemed to have gone overboard to the extent that it is laughable. Bushra Ansari definitely did not make the right choice by being part of this project which has been written by her as well.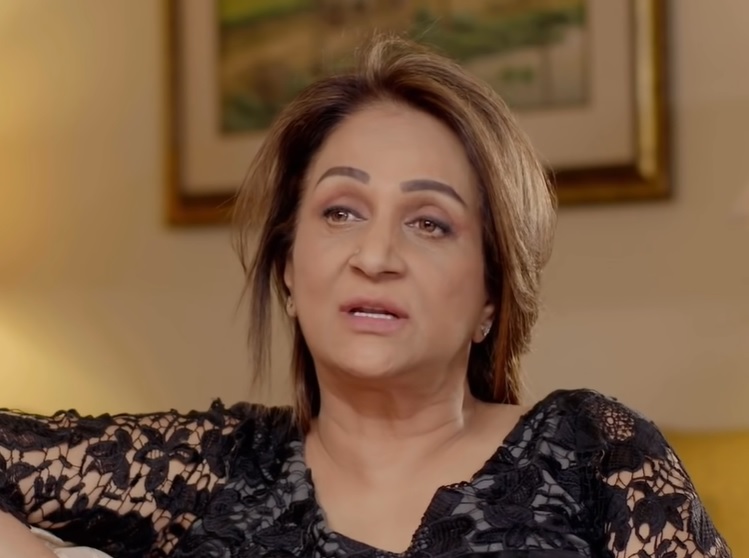 Danish Taimoor – (Meherposh)
Danish Taimoor mesmerized the viewers with his performance in Deewangi. Ab Dekh Khuda Kya Karta Hei and even Mera Rab Waris. After giving such amazing performances in dramas that were entertaining, for the most part, the viewers were excited to see Danish again on television. Meherposh was a special project because this time his leading lady in the drama was his celebrity wife Ayeza Khan. An actor who managed to make his presence felt even in negative roles failed to impress the viewers in Meherposh. Although usually, Danish Taimoor's acting is so natural, in Meherposh his performance was anything but effortless. The reason for this obviously was that the script was too weak and there was more focus on production values than anything else.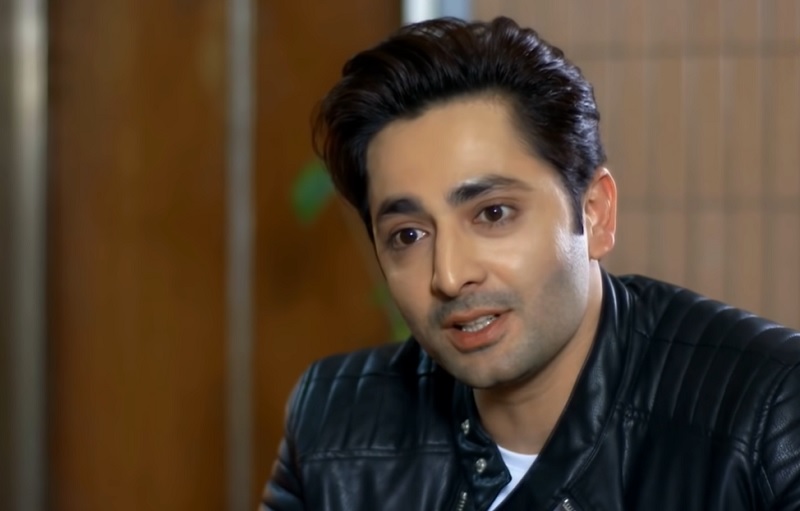 Those viewers who even appreciate the appearances of this star couple in interviews, found themselves questioning Danish and Ayeza's choice this season. This had to be the worst comeback of a celebrity couple on television. Danish Taimoor it seems was swayed away by the production values and the budget of the drama.
Fawad Khan (Ashk and Numm)
Fawad Khan's popularity after Hamsafar aired was unmatched. He was the most sought-after actor and his fans were desperately waiting to see more amazing dramas from him. The dramas that followed Hamsafar however were some of the biggest disasters in the history of Pakistani dramas considering they starred Fawad Khan in the lead!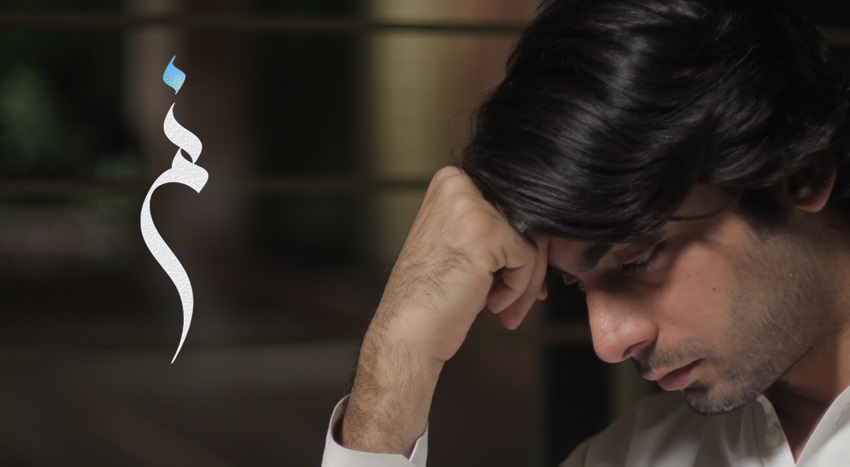 Ashk had the worst storyline and the execution couldn't have been more pathetic. No one even took the drama seriously, most people watched it for Fawad Khan but Fawad himself it seemed didn't take this project seriously since his performance and character in the play were beyond disappointing. Numm was another awful drama starring Fawad in the lead since it literally made the viewers numb! A drama which promised to be about an important social issue turned out to be a joke! The viewers expected better from Fawad but the truth is that he only has a couple of good dramas to his credit.
Faysal Qureshi (Muqaddar)
Faysal Qureshi is the kind of actor who is most often the reason why viewers tune into dramas. The viewers know that even if one of his plays won't be a popular hit, he will deliver or his character will have enough to offer to keep on coming back for more. Faysal Qureshi however made such a bad choice by playing the protagonist in the drama serial Muqaddar. Although he promoted the drama a lot, the message it sent out was so disappointing and dodgy that people were left wondering why an actor of his caliber chose to be a part of a drama which made them cringe. Playing a negative character is one thing but being part of a drama that glorified kidnapping and forced nikkah and calling it a 'love story' was definitely not expected from Faysal Qureshi.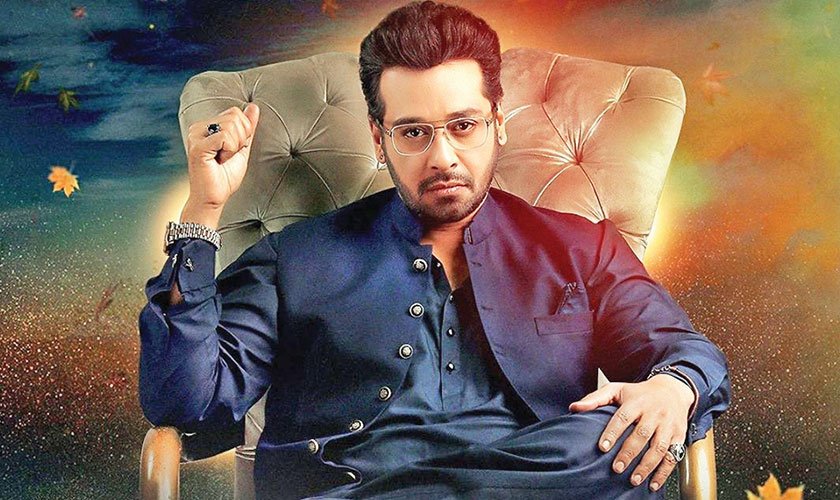 Hamza Ali Abbasi (Mann Mayal)
Hamza Ali Abbasi has been really selected ever since he started his acting career. In dramas like Pyare Afzal and Alif he was seen playing meaty roles. His role in Mann Mayal however wasn't the least bit exciting. He played the role of Salahuddin, a man who is in love with a girl he could not get married to. Their love story continues long after the love of his life gets married. Salahuddin's character was confusing and the love story itself was more twisted than endearing.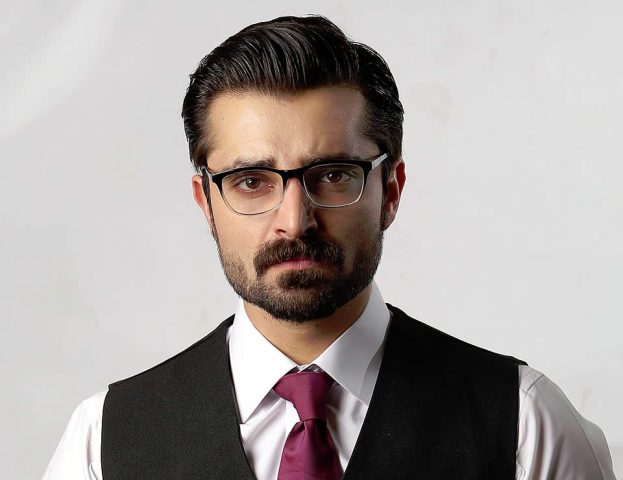 Mann Mayal was definitely not the kind of drama Hamza Ali Abbasi should have chosen to be a part of. Not only was his character written terribly, but his acting at times was also quite disappointing as well.
Humayun Saeed (Bin Roye)
Humayun Saeed has a definite screen presence and he can make you feel for his character almost instantly. Most often he chooses to play characters that have a lot of room for performance and which are central to the story. In Bin Roye his role was nothing more than that of a caricature. Bin Roye was the only drama in Pakistani drama history that was presented on the big screen in the form of a film and on television as a serial.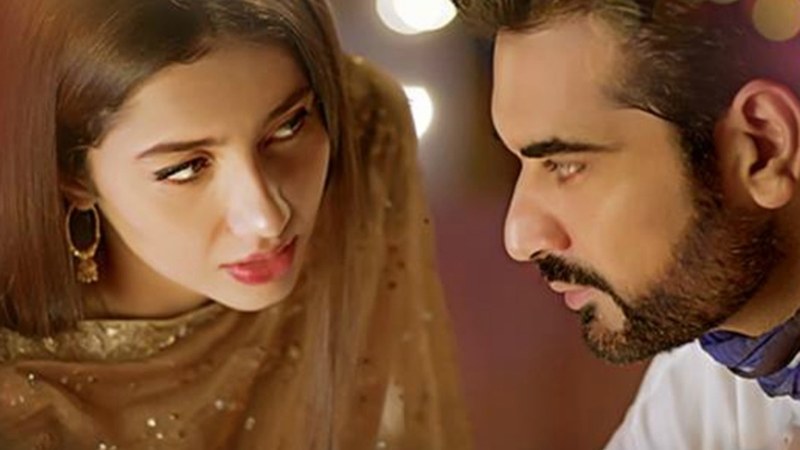 There were huge expectations from this drama because of the big names attached to it. The drama turned out to be a complete train wreck. It was a weird combination of the film and the drama itself. There were so many editing mistakes, the story had absolutely no spark and Irtaza's character played by Humayun Saeed was one of the most unappealing male leads we have seen in a drama of this stature. This was surely not the kind of role which did justice to Humayun's standing in the industry.
Imran Abbas (Jo Tu Chahay and Thora Sa Haq)
Imran Abbas does not always choose dramas that offer something new but he does have many such dramas to his credit which were quite entertaining even though they were not grand.  Starring in dramas Jo Tu Chahay and Thora Sa Haq were the worst choices made by the actor especially because both these dramas were on air at the same time. Dramas such as these definitely make you question the reliability and credibility of an actor even if he has been around for so many years and has so many good dramas to his credit. Imran Abbas shared in an interview that now he enjoyed the kind of status in the industry which allows him to choose the kind of projects he wants without any constraints.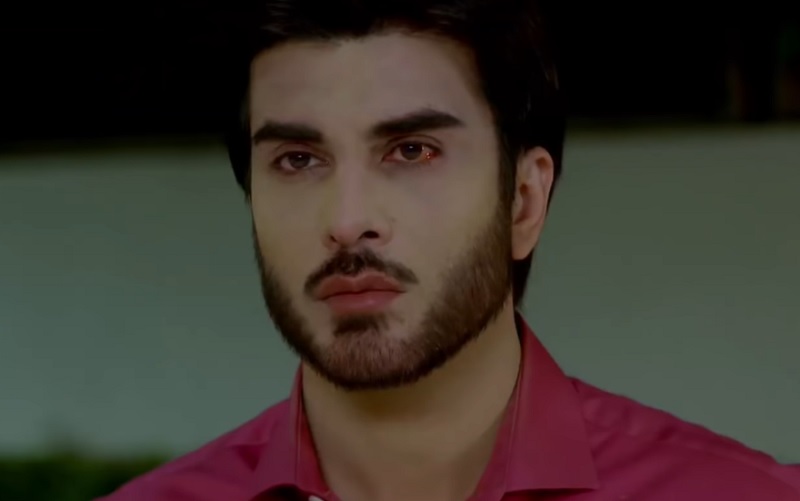 Even then he chose to be part of such dramas in which his characters were so disappointing. It seems that Imran Abbas just like many other actors on this list sometimes chooses to be part of dramas just because he is comfortable working with the team. Imran Abbas shared on Instagram that he regretted doing Jo Tu Chahay because he never read the script and trusted the people who offered him the project. Hopefully, from now on Imran Abbas will be more selective and will not compromise on quality.
Iqra Aziz (Jhooti)
Iqra Aziz became more popular than ever when she played the leading role in Ranjha Ranjha Kardi. Just when most of the viewers recognized her as a serious actress, Iqra Aziz signed a drama that disappointed everyone. Jhooti turned out to be another run-of-the-mill drama serial that was devoid of logic.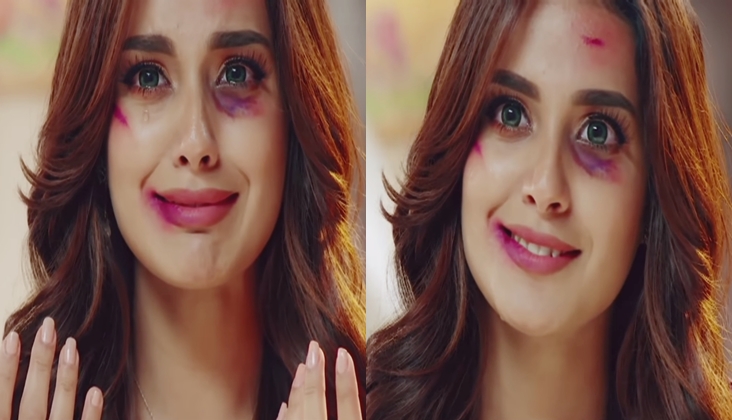 Iqra's negative character in the play Jhooti was nothing like the layered character she played in Ranjha Ranjha Kardi. While Ranjha Ranjha Kardi was applauded by many, Jhooti was heavily criticized because of its ridiculous storyline.
Imran Ashraf (Kahin Deep Jalay)
Imran Ashraf's performances in Dillagi, Alif Allah aur Insaan, and most importantly Ranjha Ranjha Kardi won him an unprecedented fan following. The viewers were only too sure that Imran was going to be really selective and wise while choosing the upcoming projects. While Inkaar turned out to be a meaningful drama, Kahin Deep Jalay was one of the worst dramas this year.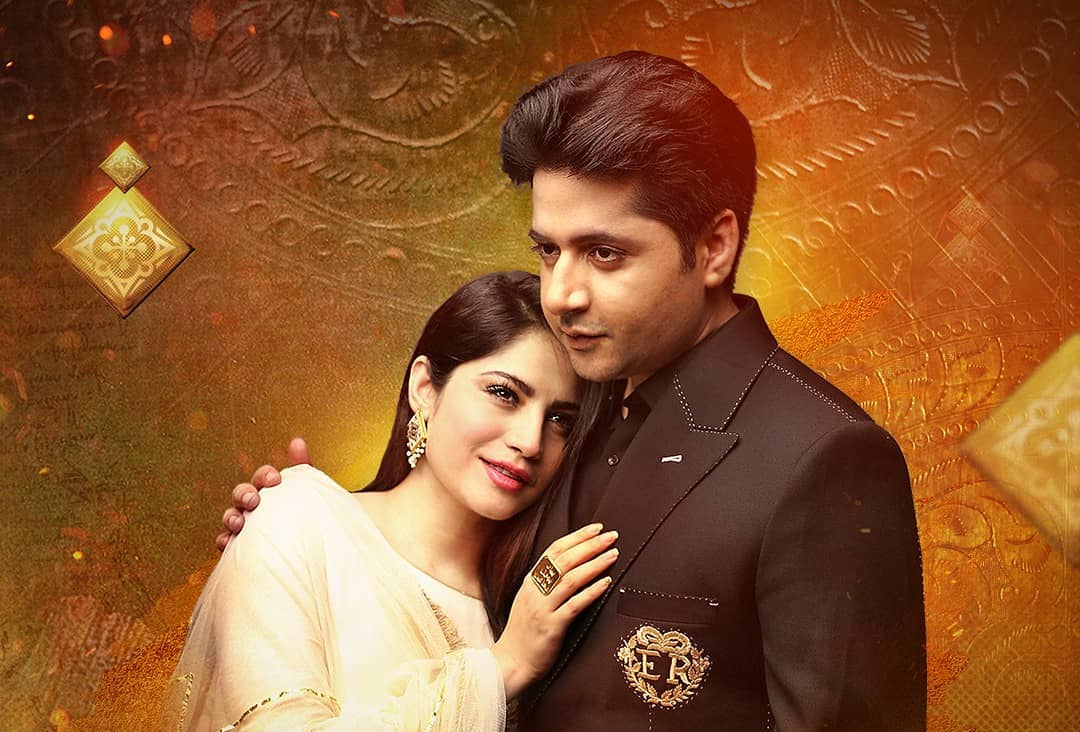 Kahin Deep Jalay had a done-to-death story, the most black and white characters which were confusing at times. Not only this Imran Ashraf's character and acting itself shocked his fans. Everyone was left wondering why Imran chose to be part of a drama which got the ratings but lacked substance.
Kubra Khan (Andaz-e-Sitam)
Kubra Khan has usually chosen the best dramas to work in but she also made one bad choice in her career. Andaz-e-Sitam's story was run-of-the-mill and badly executed. It was also the worst drama Kubra Khan played the lead in.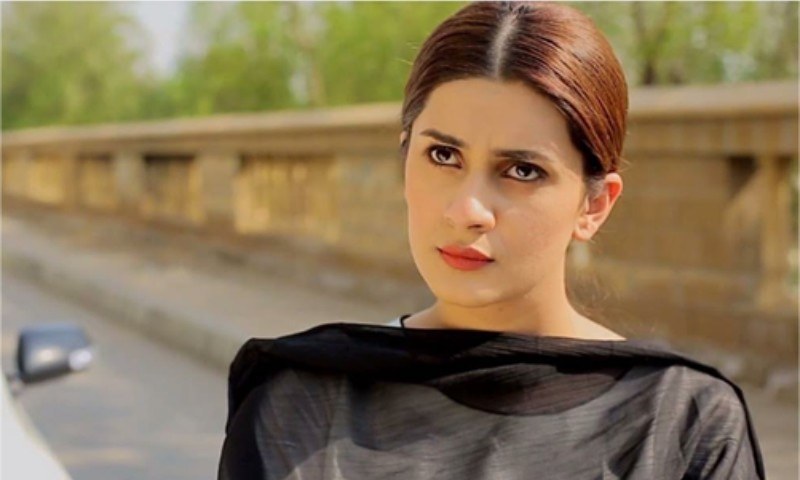 Fortunately, after this, Kubra made some really good choices and established herself as a credible actress.
Maya Ali (Sanam, Mann Mayal and Zid)
Maya Ali has been part of some of the best Pakistani dramas but she has also made some really awful choices! More than once, she has been part of dramas and has played characters that made little sense. These characters annoyed the viewers and Maya Ali's star power could not save the day.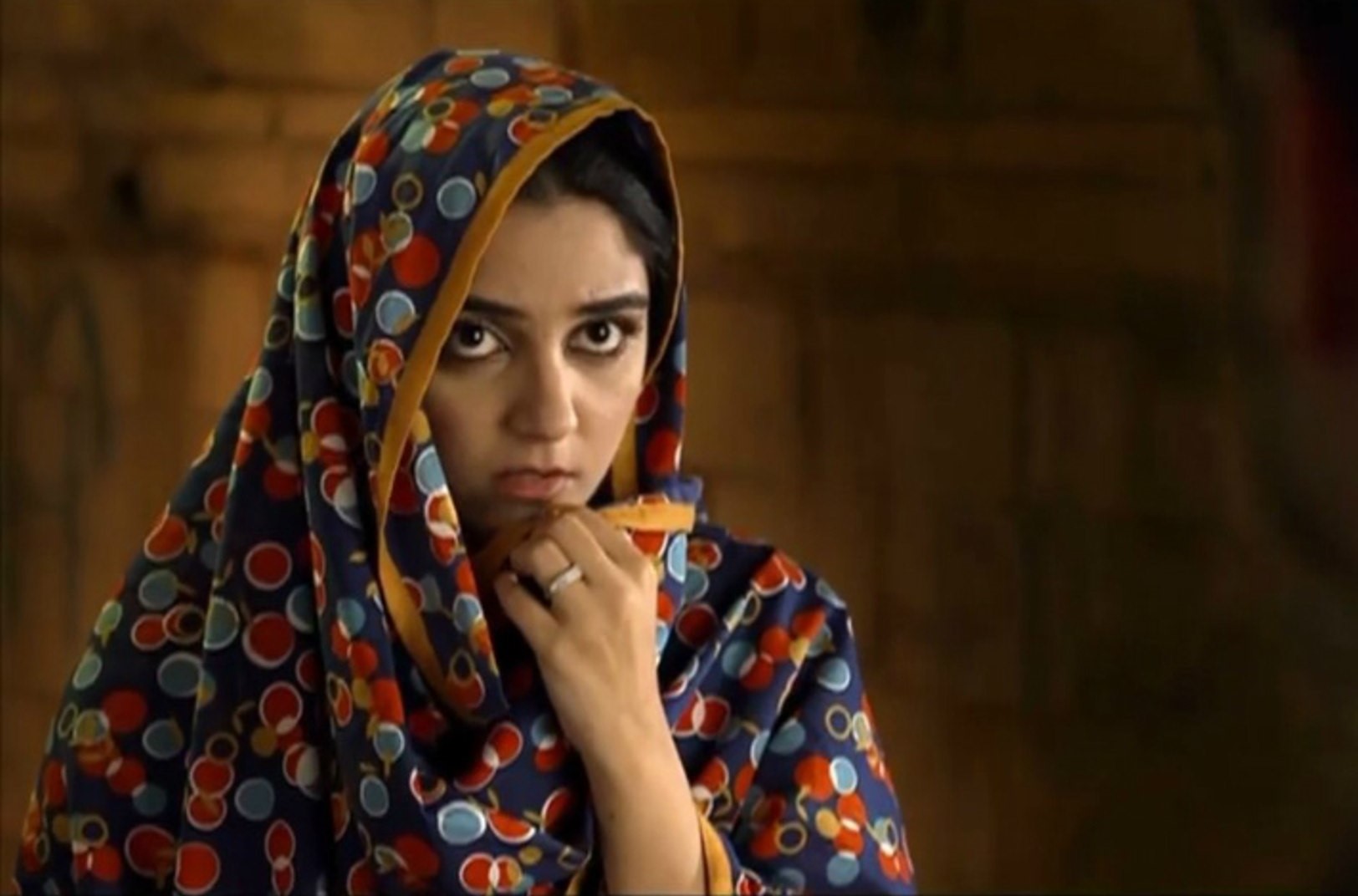 Drama serials Sanam, Mann Mayal, and Zid were the worst choices made by Maya Ali over the years. All these dramas were so boring that most people had a difficult time watching them. Although Mann Mayal was a massive hit, Mannu's character was nothing short of a joke! Sometimes it is difficult to believe that Maya made such terrible choices.
Saba Qamar (Izteraab, Janam and Kese Tum Se Kahoon)
Saba Qamar is another phenomenal actress who has made some terrible choices in the past. She confessed in an interview that she took up one of these projects because of its locations. It was like an opportunity to have a holiday with some of her colleagues who are also her friends. This project happened to be Kese Tum Se Kahoon. This was such a below-average drama that most people did not even watch it.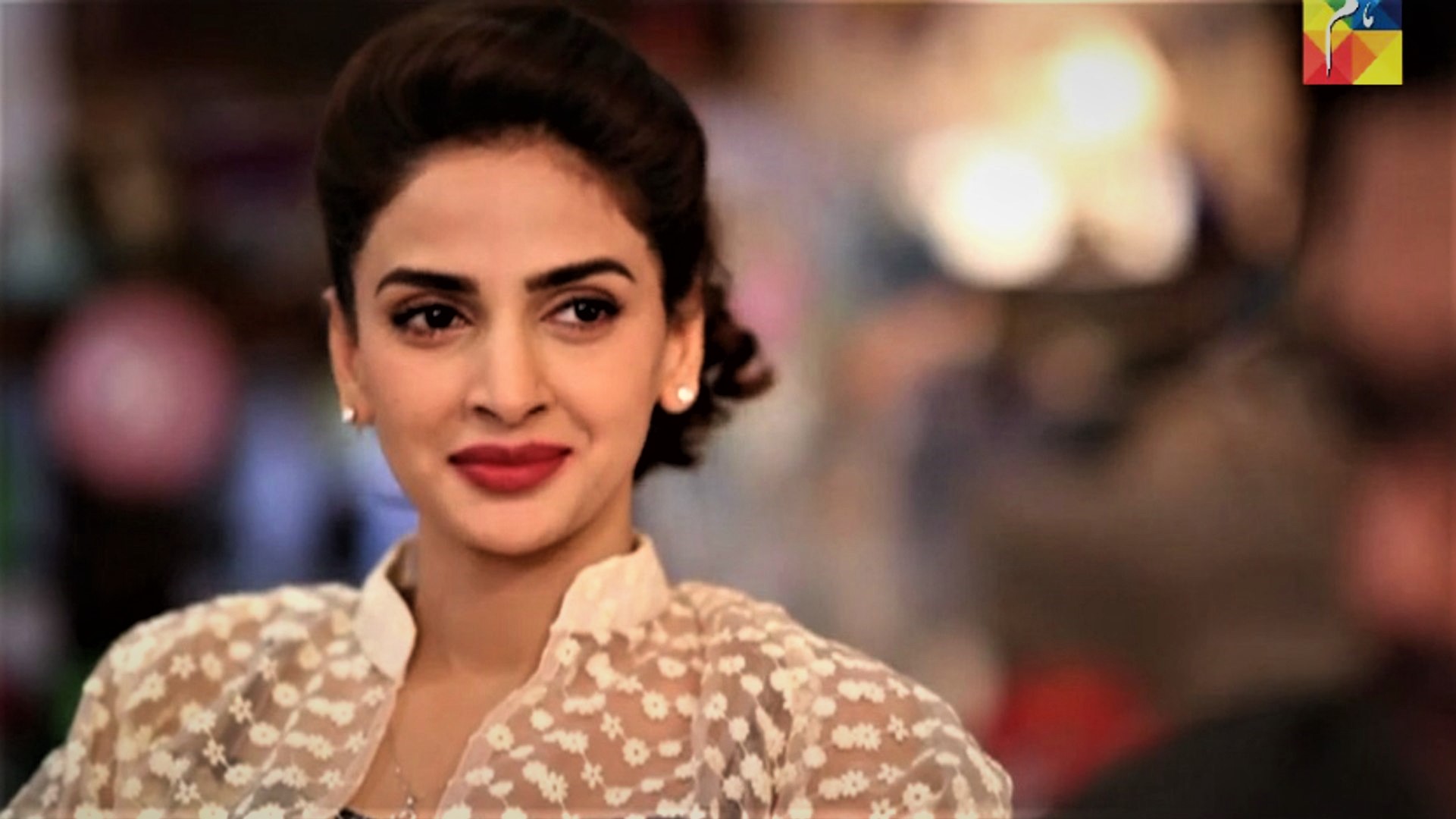 Izterab and Janam are two more plays that Saba Qamar was a part of which can easily be termed as the worst serials of all times! Apart from being typical, they were also cringy in many ways.
Sajal Ali (Noor-ul-Ain and Chup Raho)
Sajal Ali's brilliant acting skills have impressed many but just like all the awesome actors in this list, she has also made certain choices which were not very wise. Noor-ul-Ain and Chup Raho were two such dramas that were simply terrible. The play Noor-ul-Ain was not only a complete copy of a Bollywood film but it was the most badly executed drama in which Sajal has worked in her entire career.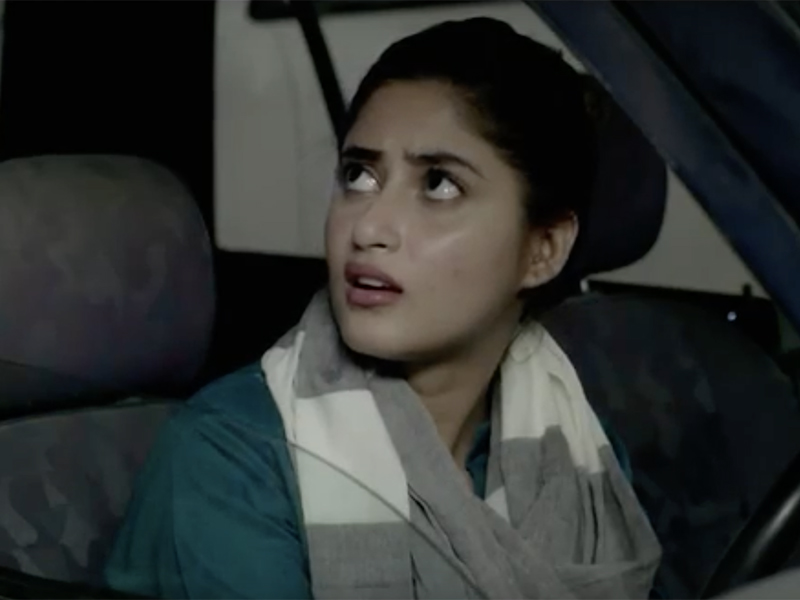 Chup Raho was meant to be a drama that focused on an important social issue but it turned out to be a joke. The villain was given more screen time than any other character and Rameen (Sajal's character) did one unreasonable thing after the other. These two dramas were the worst choices made by Sajal.
Sania Saeed (Zard Mausam and Meherposh)
Sania Saeed is the kind of actor who can make every character she plays come alive on screen effortlessly. Most often viewers tune in to her dramas because they are so sure that if she is part of a drama it will definitely be worth watching. Even a great star like Sania has made some choices that can easily be termed as the worst.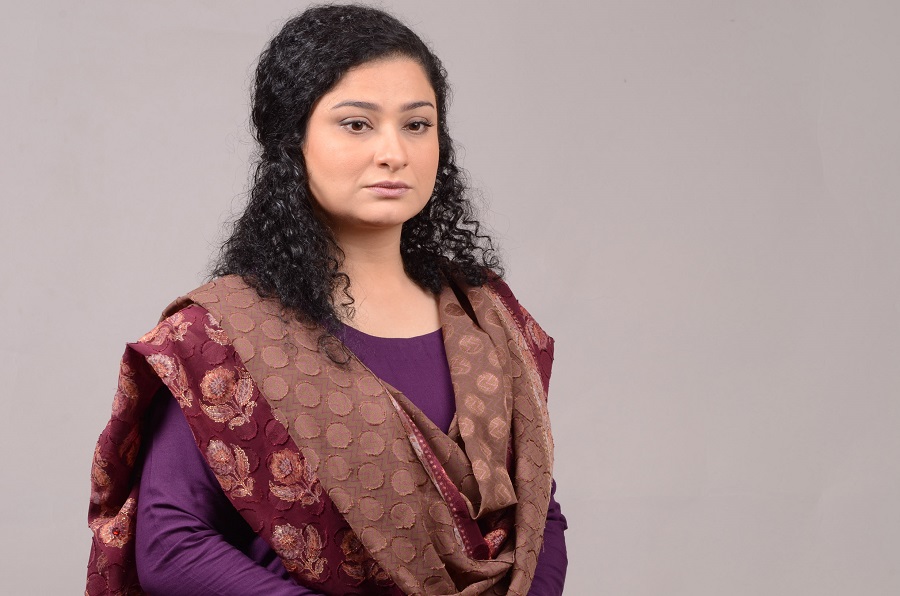 Sania Saeed's drama Zard Mausam did not do justice to her great acting skills. Similarly, Mehrposh is another drama that is currently on air in which Sania's character and her acting are not the least bit impressive. Certainly, only a good script can bring out the best in an actor. The viewers do not expect Sania Saeed to settle for such average scripts.
Sanam Jung (Mein Na Janoo)
Sanam Jung has worked in only a few dramas but each one of these dramas had something or the other to offer. Even those dramas which had somewhat simple storylines were definitely not the worst. Sanam was doing great in the field of acting when she decided to start hosting morning shows.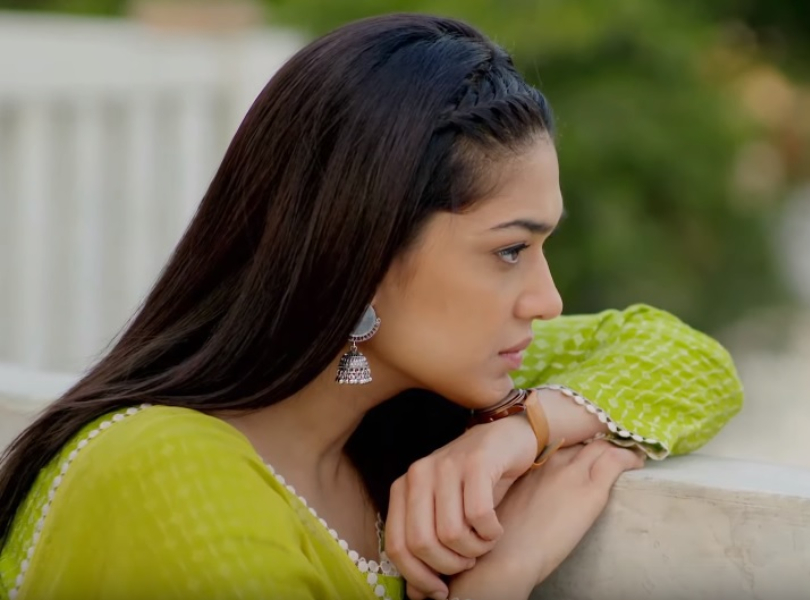 When Sanam Jung decided to make a comeback to television, her fans were really excited. They were expecting Sanam to play a character like the one she played in Dil-e-Muztar and Mere Humdum Mere Dost – simple yet appealing. On the contrary, what the viewers got to watch on screen was one of the worst and annoying becharis this year. Not only this, but Sanam Jung's acting was also so terrible that most of the viewers probably won't even be tuning in to her next drama!
Sanam Saeed (Deedan and Kadurat)
The actress who got fame from dramas like Daam, Mera Naseeb, Shuk, Zindagi Gulzar Hei, Talkhiyan, and Diyar-e-Dil chose to work in some of the most awful dramas for some reason. Even though Sanam Saeed really enjoyed working in Deedan and she also shared that it was challenging shooting in those locations yet it was one of the worst dramas of recent times.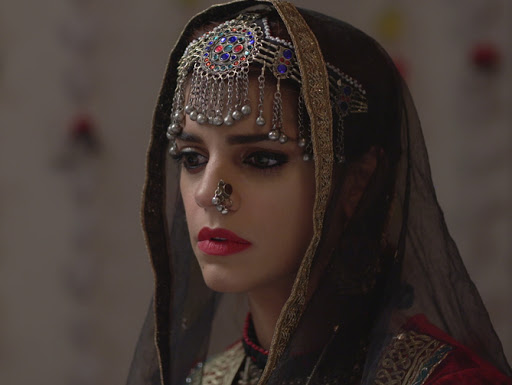 Kadurat was another drama in which Sanam Saeed played the most ridiculous negative character. It had the weakest script and someone like Sanam Saeed should definitely not have opted to be part of such a project.
Samina Peerzada (Beqasoor)
Samina Peerzada has played a variety of characters in her entire career. She adds more grace and substance to all her dramas. She is also someone who is quite conscious of the kind of characters she plays on the screen. Yet even someone like her ended up playing a leading role in drama serial Beqasoor which was bechargi on its peak.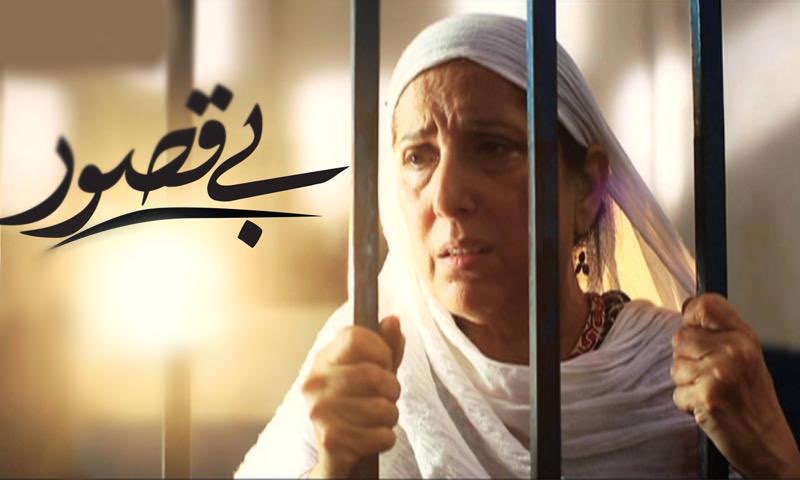 Samina Peerzada has always played strong female leads therefore watching her play the role of a wife who keeps on going back to her abusive husband and a mother who poisons her daughter was absurd. It just goes to show that sometimes even the best of actors can make the worst choices.
Sana Javed (Romeo Weds Heer and Dar Khuda Say)
Sana Javed's Khaani was a success like no other. The strong character she played in the drama serial won her many fans. The viewers were expecting Sana Javed to work in more such substantial plays in the future. She did work in some quality projects after Khaani but she also made some choices that were not appreciable.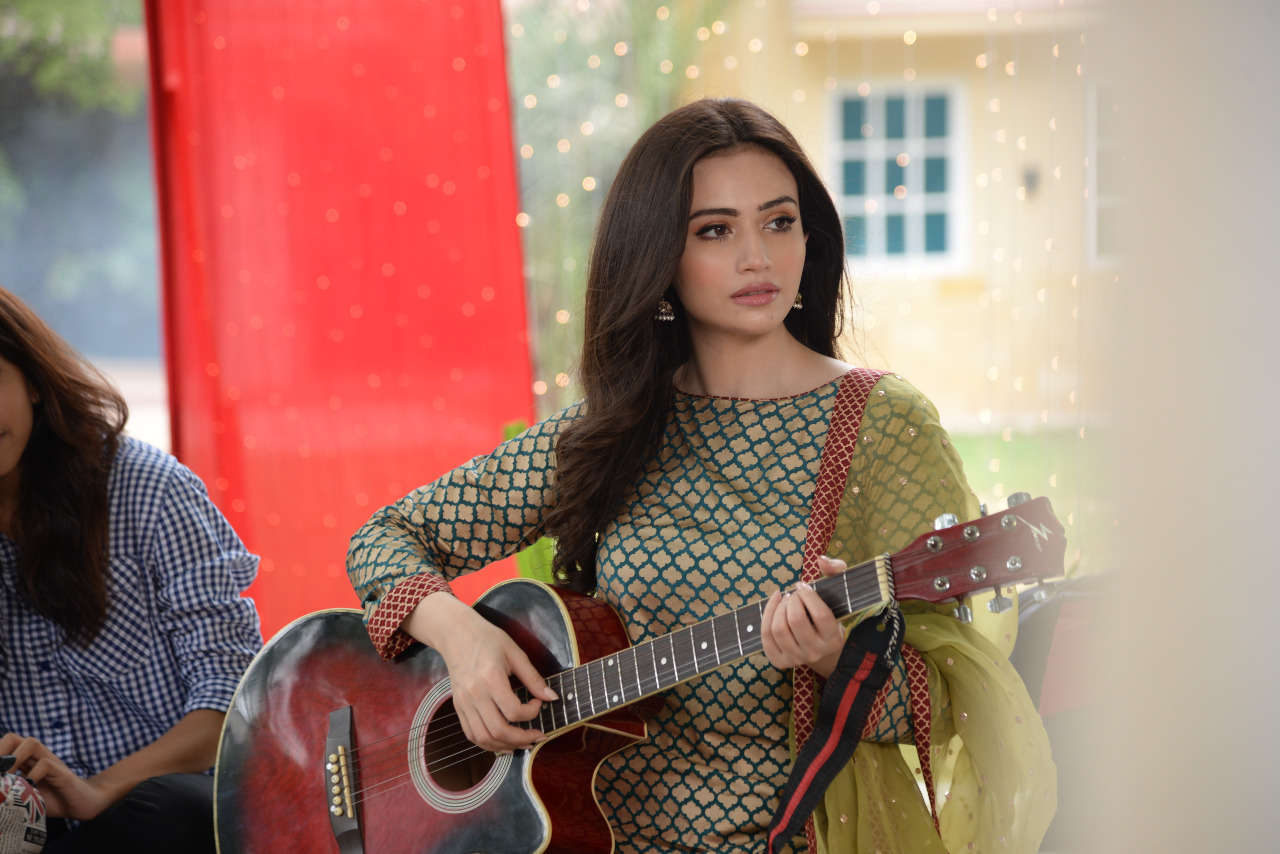 Romeo Weds Heer was a lame attempt to cash in on the success of the Khaani lead pair. The drama was neither funny nor entertaining yet it was promoted like it was the next big thing. Dar Khuda Say was another drama that replicated the story of Ab Dekh Khuda Kya Karta Hei and did so in the most meaningless way possible.
Sarah Khan (Mere Bewafa, Band Khirkiyan and Deewar-e-Shab)
Sarah Khan is another top Pakistani actress who has a massive fan following. She has often been seen working in good dramas but she has also made some really bad choices. Mere Bewafa was a drama in which she played the most mazloom wife who is abused by her husband all through the duration of the drama yet she forgives him in the end like he did nothing wrong!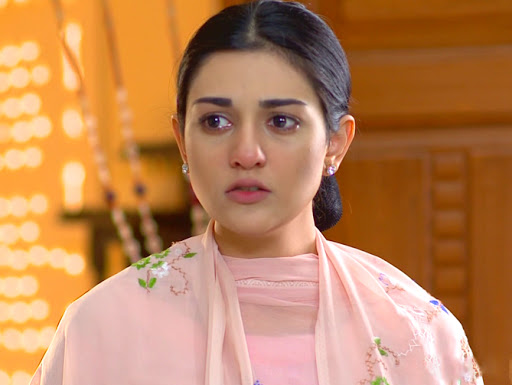 In drama serial band Khirkiyan, Sarah Khan's character and the drama itself was just as ridiculous as Mere Bewafa. Deewar-e-Shab was another recent drama in which Sarah Khan looked pretty but her character lacked depth. The drama itself went off-track a little too quickly. These were most definitely not the best choices made by Sarah Khan.
Yumna Zaidi (Aap Ki Kaneez)
Yumna Zaidi has proven her wide range as an actress in all these years. Every drama she is a part of offers something grand yet she was part of one particular drama which showed her in the most clichéd bechari role the viewers have seen on television screens. Aap Ki Kaneez was just as lame as its title. The fans were shocked to see Yumna Zaidi choosing such a terrible drama to work in.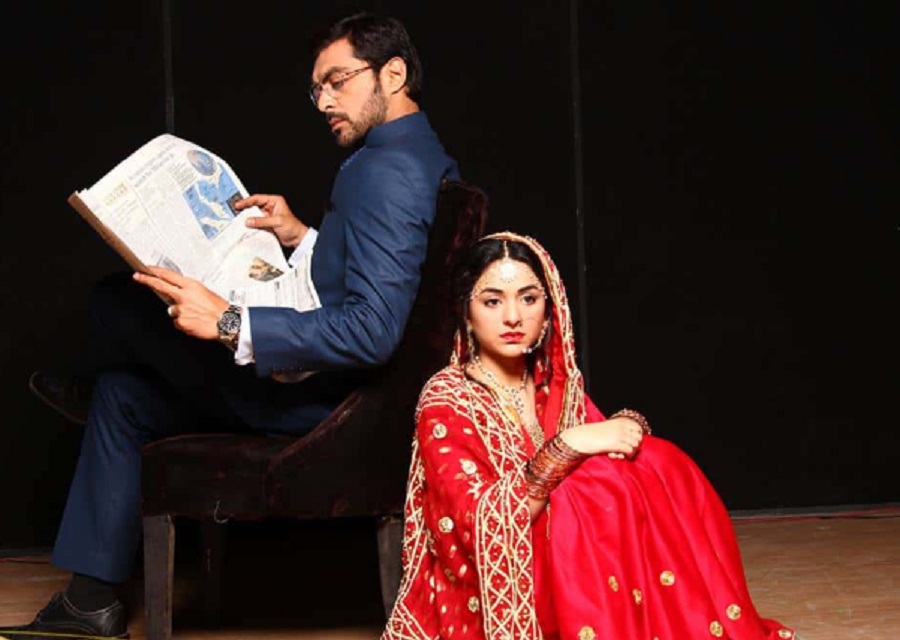 Zahid Ahmed (Mein Na Janoo and Mohabbat Tujhe Alvida)
Zahid Ahmed is another actor who is usually really careful while choosing which dramas he wants to act in. Mein Na Janoo was a recent play, the BTS pictures of which actually excited the viewers. Zahid informed his fans that he was going to play the character of a blind man in the play. The viewers were excited and looking forward to what he had in store.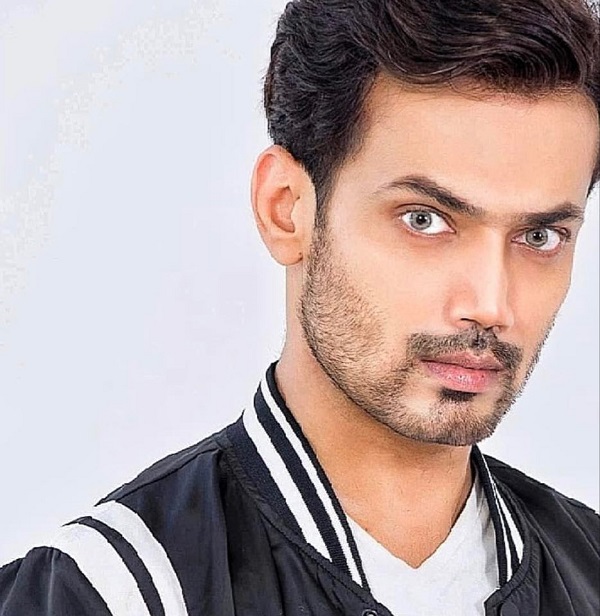 Once the drama aired, not only were the viewers disappointed but Zahid also apologized for being part of such a project. His current drama Mohabbat Tujhe Alvida is not just a copy of the Bollywood film "Judai" but his role and performance is just as disappointing as it was in Mein Na Janoo. Zahid's fans definitely did not expect him to choose such dramas to work in. After apologizing to his fans for the disaster that was Mein Na Janoo, he has been seen giving explanations for being a part of Mohabbat Tujhe Alvida.
What do you think? Share your views.