Award ceremonies are star studded events that bring limelight onto all the celebrities who walk the red carpet. Attending award functions also mean that all the celebrities get a chance to turn around the heads because of their styling, dressing and overall persona. However, even though all the celebrities do succeed in turning the heads around, there are always quite a few exceptions who don't do that for the right reasons.
Here is the list of all the fashion faux pas that made it to Hum Awards that were held on April 29th. Please take a look:
Osman Khalid Butt
Osman Khalid Butt takes pride in being creative, perhaps for the same reason he decided to be creative with his dressing as well but failed miserably. Someone please tell Osman that a good outfit can never be made out of old curtains.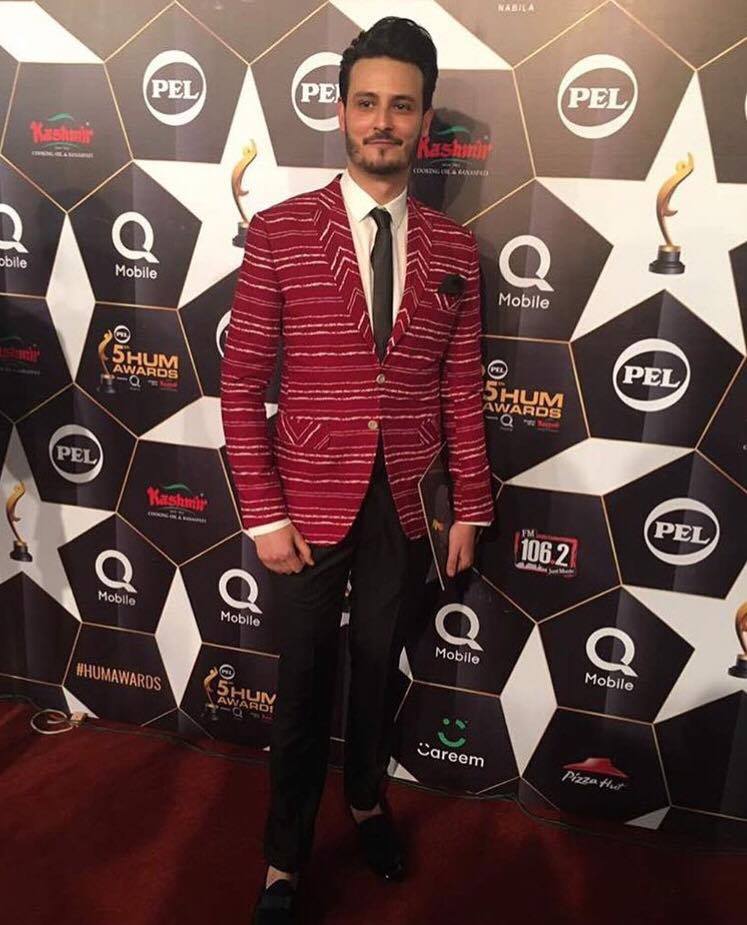 Momina Mustehsan
What was Momina Mustehsan thinking? This color combination does not suit Momina Mustehsan and it is very dull. Not only this, the whole outfit is ill stitched. Although Momina loves her hair color but the fact is that it dulls her face and entire look. Also, the way her heavily bronzed face is competing against her hair color is giving her a very muddy and messy look. We expected Momina Mustehsan to look more colorful, vibrant and chic because after all she represents the youth of the country but her look has boring written all over it.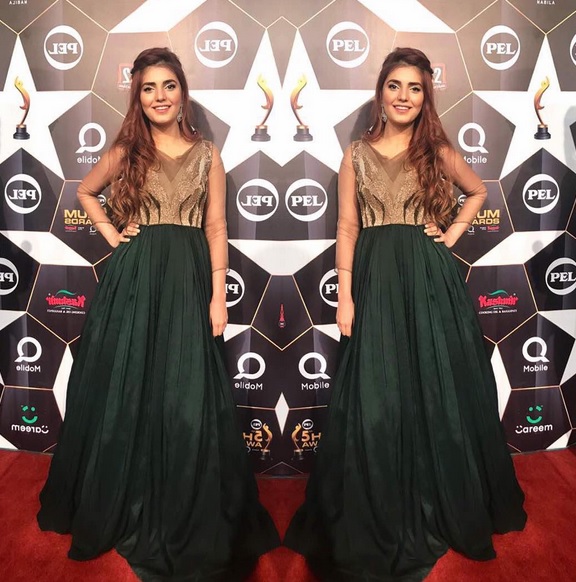 Mawra Hocane
We think Mawra's head is still in Disneyland that she visited last year and hasn't been able to recover from the self-proclaimed princess hangover, that is why on both LSA and Hum Awards, she tried to create a Pakistani version of Disney princess but couldn't do justice to the title.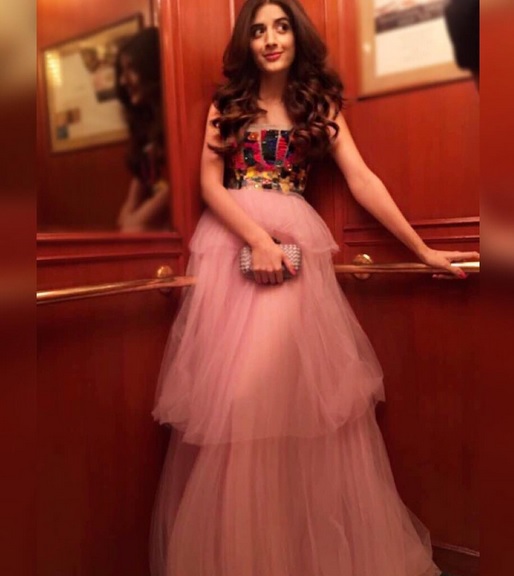 Mehwish Hayat
Mehwish Hayat was probably focusing on her performances more than her outfit. She usually dresses up more chic when she is out and about compared to what she wore to the award ceremony. It looks like Mehwish Hayat is having a tough time keeping up with her busy schedule and we are not sure what to say about the humble abode that she is sporting on her outfit!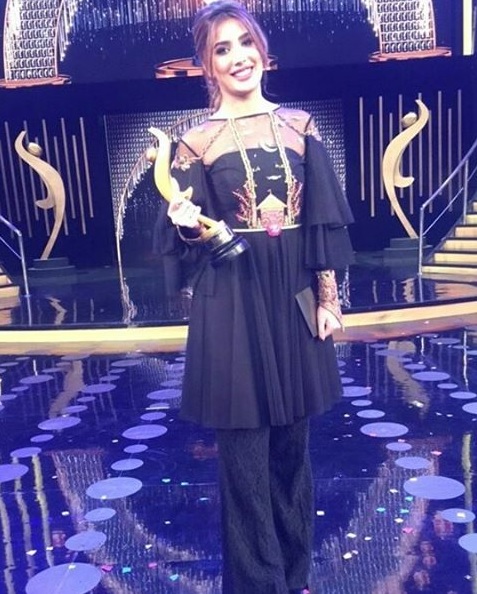 Mansha Pasha
We are sure that Mansha Pasha took Taher Shah's recent hit single 'Aainjal' (Angel) quite seriously therefore she decided to show up at Hum Awards trying to do justice to her inspirationnnn, genius creation…by God, Heaven on Earth…aggay samajh nahi aya thaaa! Also, the fact that Urwa Hocane wore the exact same outfit 5 weeks back at Oppo's launch has us rolling our eyes!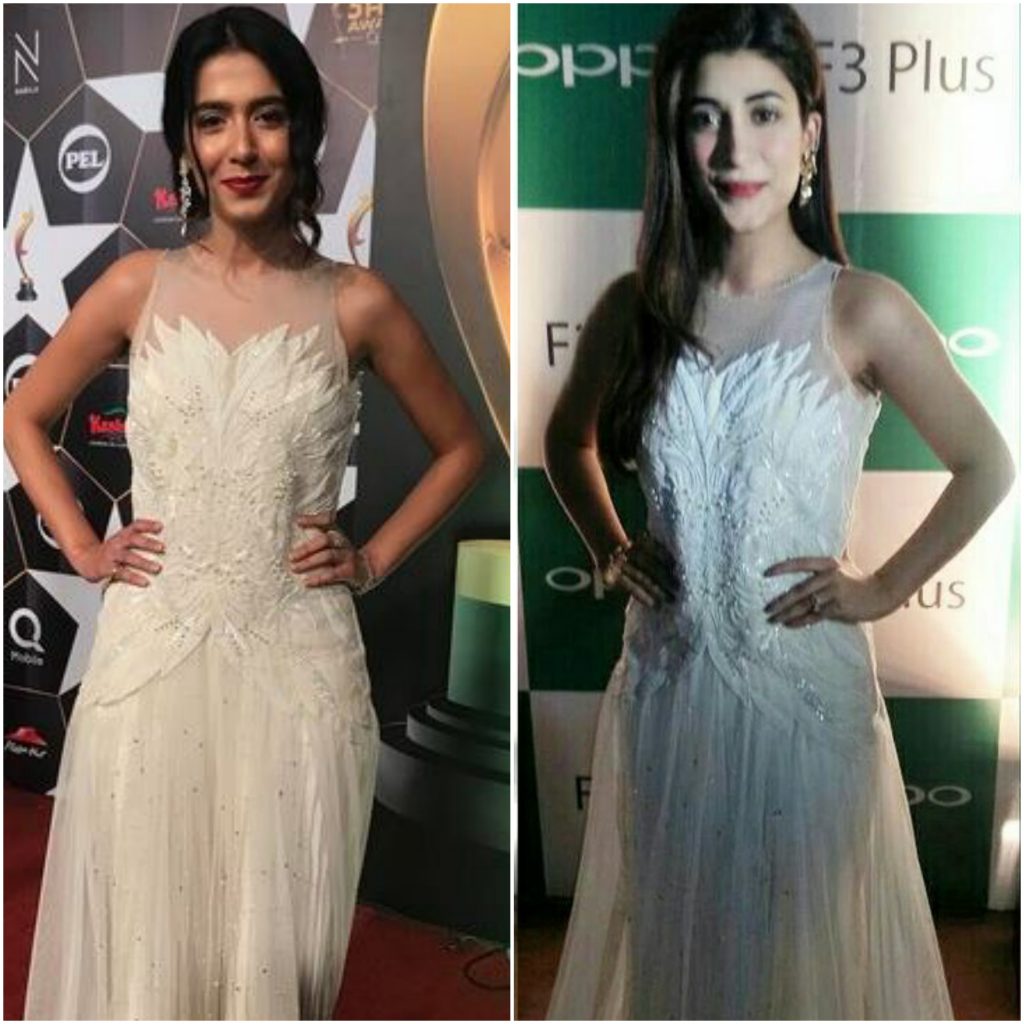 Aisha Khan
Aisha Khan's ill fitted dress and make-up which made her look worn out made us wonder why she was wearing less make-up than she does in most of her dramas!! She was another one of those celebrities who didn't look vibrant enough for the occasion. It looks like she picked up the outfit from somewhere and wore it without getting it altered.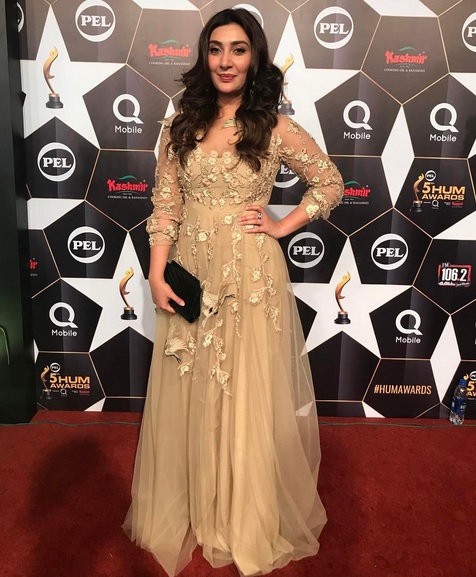 Quratulain Balouch
Quratulain does not look very happy and her overall look is very casual. She might be one of those celebrities who do not like to dress up fancy but even then wearing something relatively formal which would have suited the occasion would have given her a better look overall.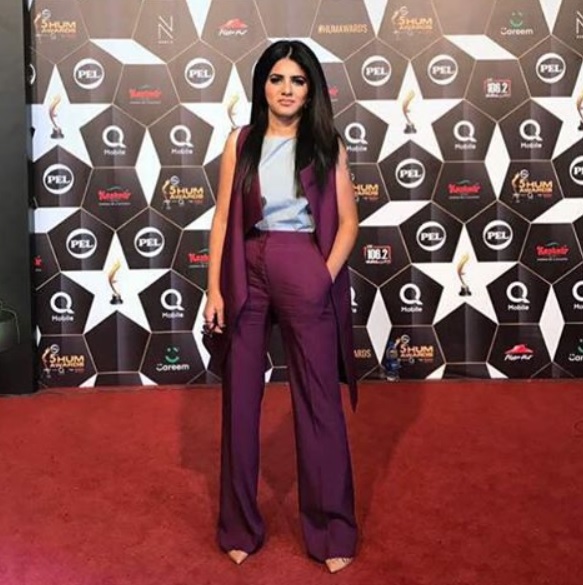 Meera
Miss Meera Jee at the rate of hotmail dot com looks like someone who got a chance to wear western dress for the first time but since she was so used to her eastern attire, she decided to go for a fusion but made it look like a confusion instead. Heavy tight curls on one side with a huge backcombing make her look suitable for a Saree but the moment you see a sleeveless gown, it sends shock-waves to your brain. The black belt makes us feel that it should be on a waist of a judo karate student but Miss Meera Jee stole it from him/her!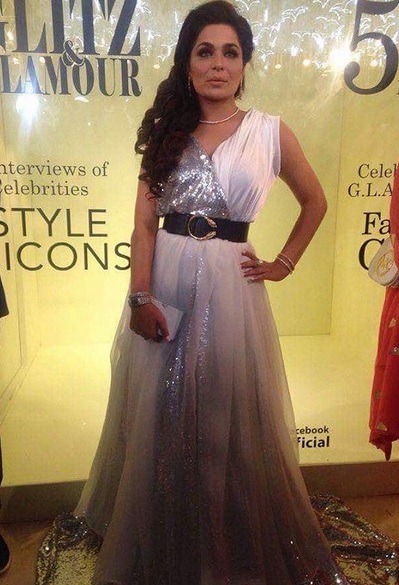 Nadia Hussain
Nadia Hussain tried to show to the world how hen's feather can be dyed and put to use but she failed miserably. The 3/4th net sleeves serve no purpose and the lacy top doesn't do much either. Looks like the dress designer tried to play with a lot of fabrics and Nadia Hussain was bold enough to believe she could carry it but we'll be doing the honors of bursting her bubble, she could not!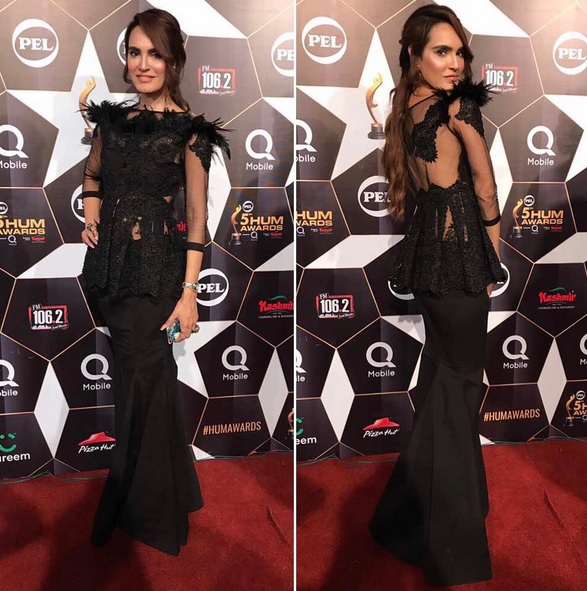 Asim Azhar
Asim Azhar looks like a fashion disaster in the floral jacket and those red shoes. We love his confidence but what's with the outfit? He reminds us why truck art is meant to be on trucks and not on clothes. Our advice to Asim.. please fire your designer!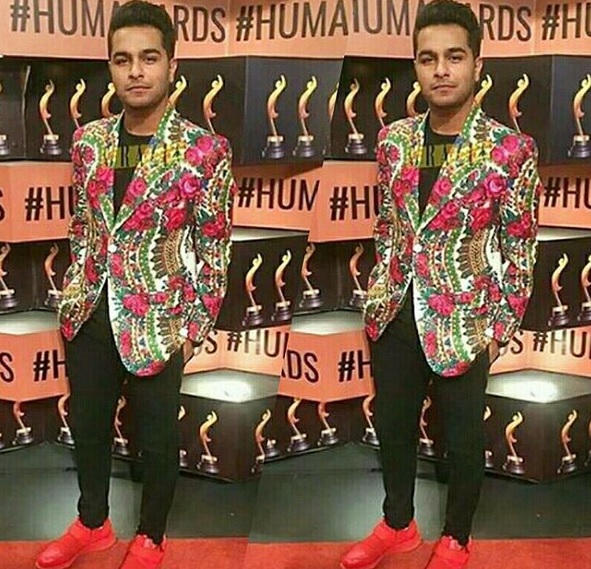 Mikaal Zulfikar
Looks like Mikaal Zulfikar got inspired by Gohar Rahseed's outfit at Lux Style Awards, that is why he went for a similar coat, re-emphasizing on the fact how old bedsheets should not be thrown away.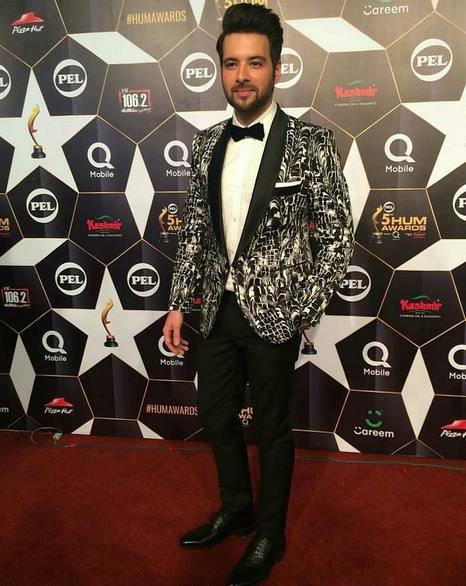 So, with this we conclude the list of Worst Dressed Celebrities at Hum Awards. Feel free to agree, disagree or add more names to the list.
Zahra Mirza & Fatima Awan