Hum Awards – another star studded award ceremony giving another reason for the celebrities to make a fashion statement. Where some of the celebrities disappointed us a great deal, some of the celebrities restored our faith in their sense of styling, Pakistani designers and makeup artists because they carried everything with a lot of confidence and grace, therefore making it to the list dedicated to the best dressed celebrities.
Let's take a look at those celebrities who were dressed to impress at Hum Awards:
Reema Khan
Reema Khan looked like a vision at Hum awards. Her overall look was Eastern and although she wore a very heavy outfit, she pulled it off with grace by complimenting it with a simple hairdo and make-up which was neither too Over The Top nor too plain. Reema Khan looked absolutely amazing, her look was perfect and she carried her self flawlessly too.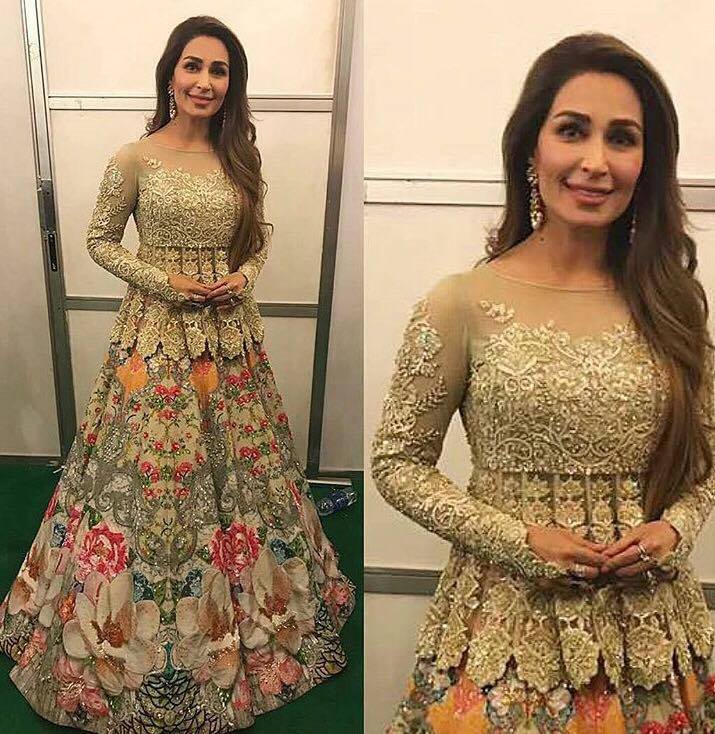 Vaneeza Ahmed
Vaneeza Ahmed was elegance and grace personified at Hum Awards and happens to be our personal favorite. Vaneeza went for a completely eastern look in maroon Saree/Gown and topped it with a statement necklace making it obvious that she put in some effort and hit the right mark. Her hair updo with slight curls are giving us 60's vibe. Where so many models make us wonder what did they learn by being a part of the industry, Vaneeza Ahmed clearly made a statement that she has definitely garnered a lot of knowledge when it comes to fashion and also knows how to put it to good use at occasions like these.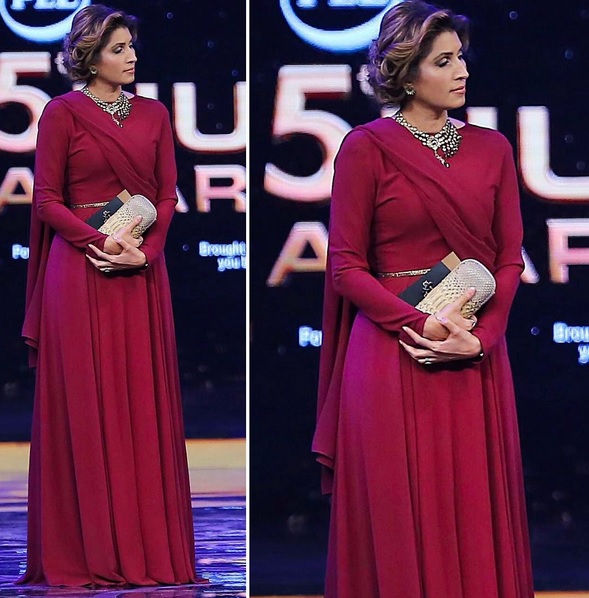 Kubra Khan
Although Kubra Khan's dress looked more like a wedding outfit but we really appreciate the fact that she did not follow those female celebrities who think that dressing ultra modern is a better option than sticking to our own Eastern outfits. Kubra Khan's make-up was right on point and we love her elegant hairdo. She couldn't have picked a better look for her first appearance on an award show after she gained recognition and fan following.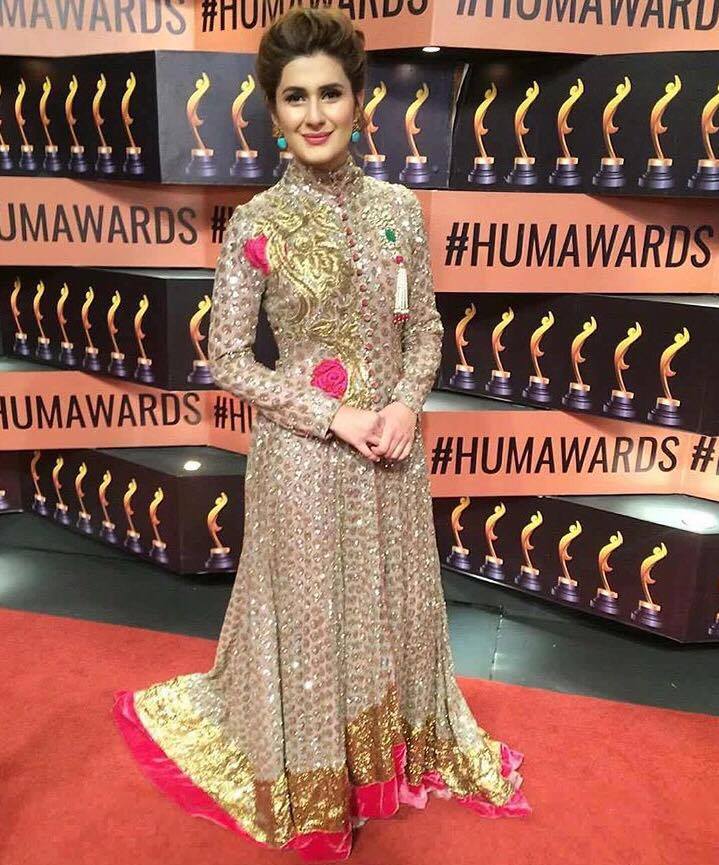 Hamza Ali Abbasi
One thing everyone appreciates the most about Hamza Ali Abbasi is how he takes pride in his national dress as a Pakistani, that is why on every other award function, he makes sure to wear Shalwar Kameez. Hamza not only carries Shalwar Kameez with a lot of pride, but also with a lot of style and grace, therefore in our opinion, he surely was one of the best dressed celebrities on Hum Awards.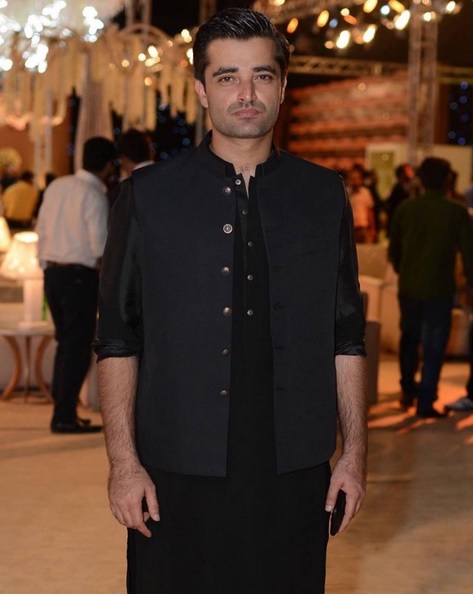 Bushra Ansari
Bushra Ansari keeps on experimenting when it comes to styling and she never sticks to a signature look. However, this time around, she made sure to stun everyone with her choice of clothing and overall styling. Dressed in a plum eastern style gown, Bushra Ansari looks decent and elegant. Her overall hair-styling and makeup completed the look as well, giving her enough reasons to standout.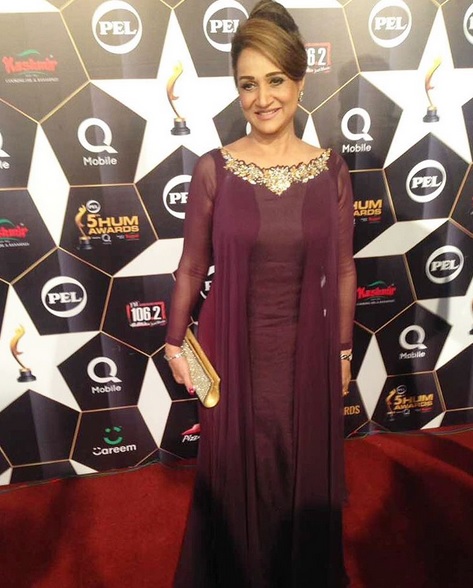 Hareem Farooq
Hareem Farooq was seen wearing two outfits but the flowy net gown that she wore during hosting definitely complemented her overall personality. Hareem was one of those celebrities who carried the outfit which actually suited her structure and that is why she seemed far more confident and comfortable in it. Her hair and makeup also added a lot of grace to the overall look.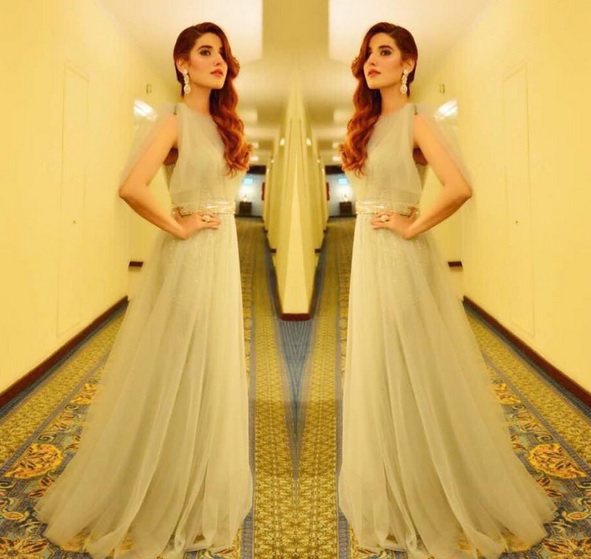 Sajal Ali's overall look shows that a simple look if carried properly can make you stand out in the crowd. Sajal Ali's overall look is young and girly which goes with her age and personality. Her dress has the perfect flair and although the length is relatively shorter but it looks good on her.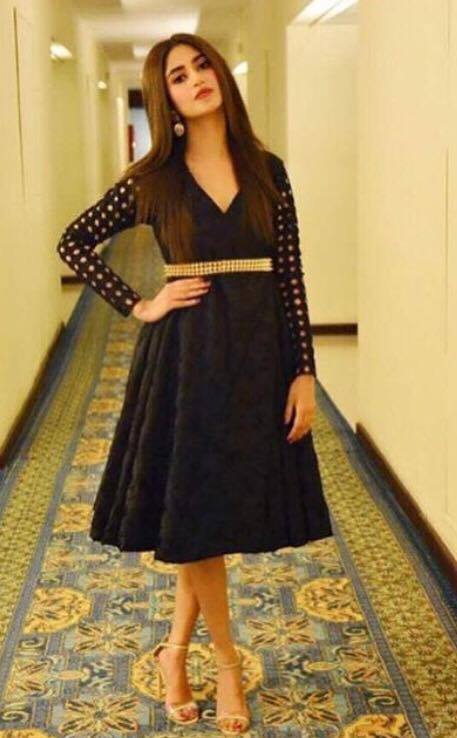 Shehzad sheikh looked mighty handsome in a look which was perfect starting from his hairstyle to the cut and color combination of his outfit which he pulled off with style. The fact that Shehzad sheikh is in perfect shape nowadays also compliments his overall look.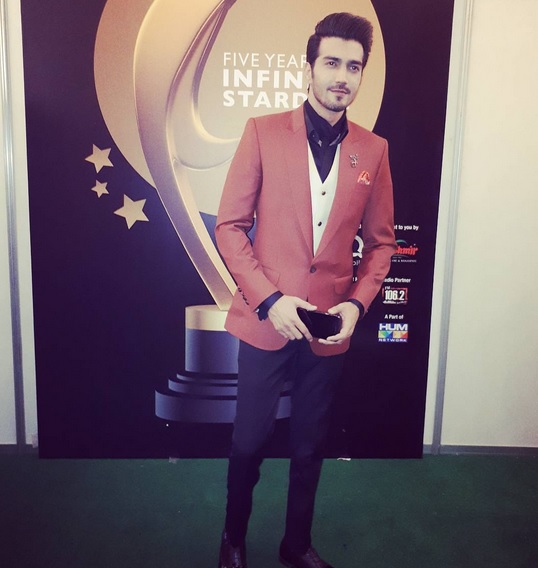 Sania Saeed
Dressed in a simple white gown with silver accents and keeping her tresses tucked nicely at the back made Sania Saeed look simply beautiful. Sania Saeed proved how simplicity can never go wrong and you can make quite a statement with that as well because by the end of the day, if you are comfortable in something, it is going to reflect in your overall body language and will make you seem confident.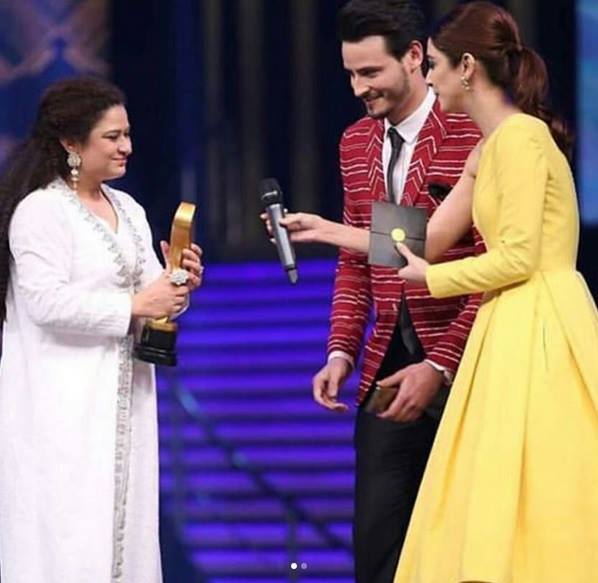 Nadia Khan
Nadia Khan was MIA but she has definitely come back with a bang. Nadia not only looks fresh, fit and vibrant, she is making quite a lot of fashion statements as well. Dressed in an embellished heavy formal top and completing it with a simple silk black skirt definitely made Nadia Khan look perfectly dressed for the occasion. With a partial smokey eye and loose curls on the front, Nadia Khan surely took the glam to the right level.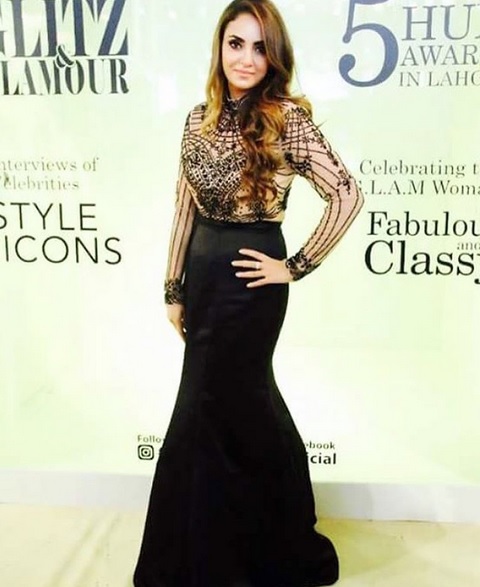 Aiman Khan
Even though we are not a fan of twins' fashion sense and style, this was probably the first time that Aiman put the right amount of effort and made things work. Aiman went for a simple but formal lacy gown and the color complement her skin tone a lot. Enough amount of makeup and straight hair gave Aiman a very sophisticated and elegant look which probably she was aiming for.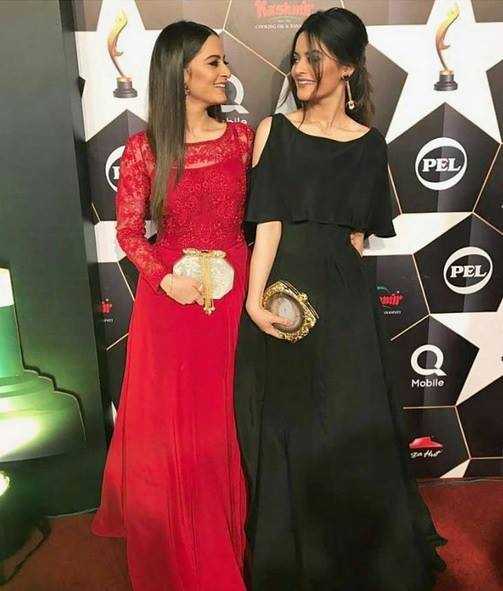 Noman Ijaz
We are so happy that Noman Ijaz has decided to be a part of these award shows because he is one of those celebrities who always look great no matter what they wear. On these awards however he looked even more handsome than usual because his look is formal and stylish both. It is always great when celebrities choose to wear traditional outfits.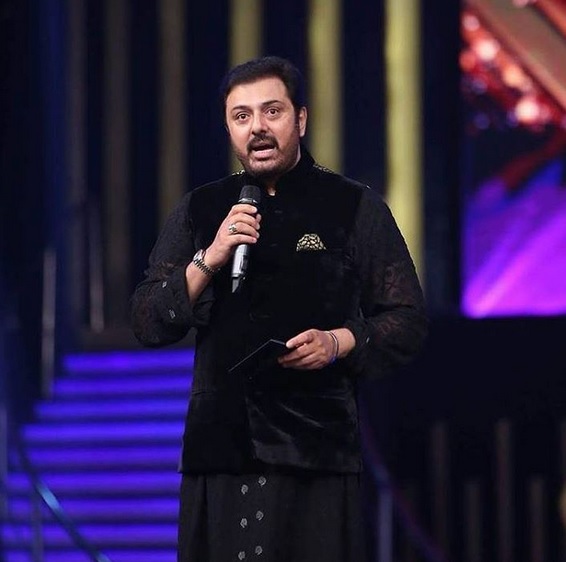 So, this concludes the list of best dressed celebrities at Hum Awards. Feel free to agree, disagree or add more names to the list.
Fatima Awan & Zahra Mirza