Pakistani drama industry is unlocking new levels of success, popularity, and achievements with each passing year. This is the reason more, and more dramas are being produced, and almost all kinds of issues and stories are being explored and brought to the table in a hope that they'd entertain as well as create awareness among those who choose to watch these dramas. Pakistani drama viewers have become quite vocal about the kind of content they like and things they do not really enjoy watching much.
Just like every other year, a lot of dramas were produced. Where some dramas did really well because of the appealing storyline and great characterizations, there came along such dramas that did not really have much to offer. A lot of factors contribute to making any drama worst, such as weak storyline and direction, poor characters, and over-the-top acting. This year, Pakistani drama buffs came across a lot of such dramas that were worst and had all those flavors in them that contributed towards their failure. Some dramas ended up becoming a laughing stock and others, despite having viewership failed to actually show substantial content.
Here is a list of Worst Pakistani dramas of 2020:
[lwptoc]
Jhooti
Writer: Ali Moeen
Director: Syed Ramish Rizvi
Producer: iDreams Entertainment
Channel: ARY Digital
Main Cast: Iqra Aziz, Ahmed Ali Butt, Asma Abbas, Madiha Rizvi, Yasir Hussain, Paras Masroor, Tauqeer Nasir, Mariyam Nafees.
When Iqra Aziz announced her next project after Ranjha Ranjha Kardi, the viewers had a reason to be excited since she played her role so well in Ranjha Ranjha Kardi, and her fan following multiplied as a result of that. Ahmed Ali Butt was also going to be a part of a prime-time drama serial for the first time therefore that was another reason why Jhooti was one of the most awaited plays this year. This was also going to be Iqra and Yasir's first drama together. The title of the play wasn't promising but the interviews of the cast suggested that this drama might highlight a social issue. Jhooti however proved to be another one of those dramas that bank heavily on the negativity of the main protagonist. Not only this, right from the get-go the situations that were shown in Jhooti were highly unconvincing. It was presented and written like a sitcom but it was supposed to be a serious drama.
Jhooti also came under severe criticism when the main protagonist Nirma lied about being beaten by her husband in order to get a divorce. The viewers rightly found this disturbing because the writer made a mockery of something as serious as domestic abuse. The ending of this drama was just as ridiculous as the basic storyline and the script. This ending was just as typical and run-of-the-mill as the drama itself. This drama was as shallow, pointless, and boring as its title!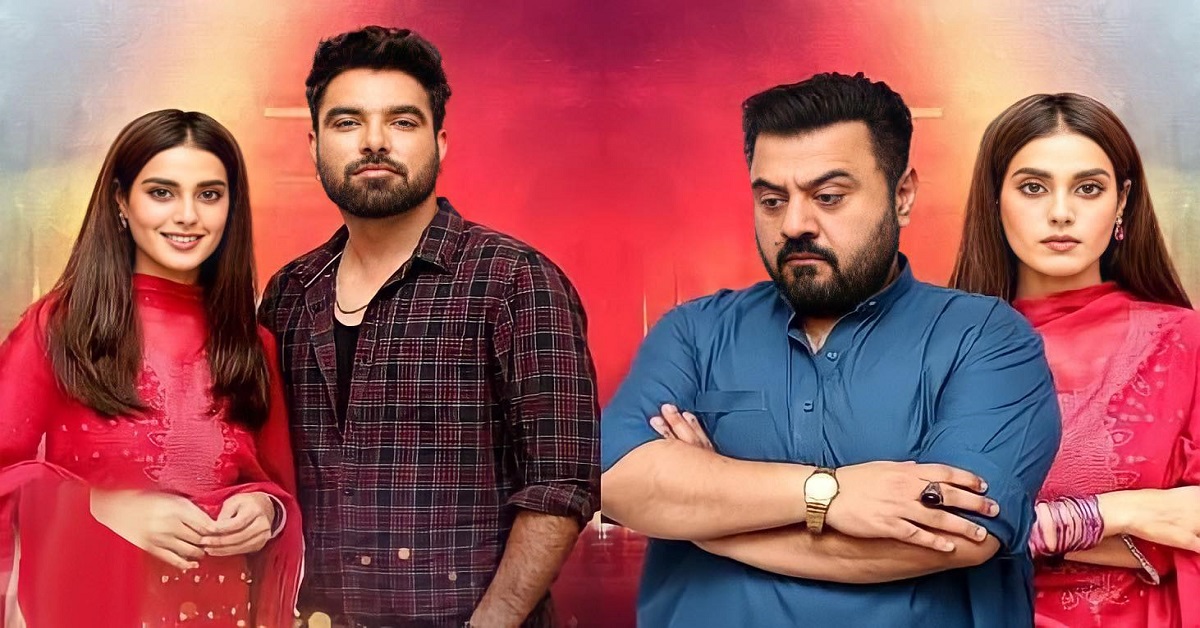 Ishiqiya
Writer: Mohsin Ali Shah
Director: Badar Mehmood
Producer: Big Bang Entertainment
Channel: ARY Digital
Main Cast: Feroze Khan, Hania Aamir, Ramsha Khan, Gohar Rasheed, Shabbir Jan, Seemi Pasha.
Ishqiya was the perfect example of the fact that even a star-studded cast cannot save a poorly scripted drama. This was another drama this year that was neither entertaining nor logical. It had some of the most absurd characters and the treatment given to the script made it even more absurd. Those of us who watched this drama are still haunted by the OST since it was overused to the maximum so that the scenes could be stretched. Hamna, the character played by Ramsha Khan has to be the most wooden and weird character we saw in Pakistani dramas this year.
Hania Aamir's character in the drama could have been appealing if Romaissa wouldn't have been shown as a strange mix of bubbly but terribly dumb in some ways! Most of the characters had no idea what the other person was going through as if they were living in their own bubble. So much so that even when Hamna looked like she was going through hell, Romaissa pretended like she couldn't see what her sister was going through. Hamza's revenge plan was just as ridiculous as the rest of the drama and only the die-hard Feroze Khan fans would have been able to sit through the absurdity!
Jo Tu Chahay
Writer: Qaisra Hayat
Director: Ilyas Kashmiri
Producer: MD Productions
Channel: Hum TV
Main Cast: Imran Abbas, Alizeh Shah, Zarnish Khan, Ahmed Taha, Nargis Rasheed, Areej Mohyudin, Naima Khan.
Jo Tu Chahay was titled 'Kun Faya Kun' initially and the original title alone was so promising because the emotional nation that we are assumed that the writer must be bringing something super substantial because of which she chose such a meaningful title; turned out the writer was playing a prank and ended up successfully fooling the viewers out. As the story of Jo Tu Chahay progressed, it became a lot more evident that it was about a whining nagging girl who despite having her grandmother's support just couldn't find herself a reason to be thankful. Mashal was the bone of contention between the entire family.
In simple words, it was a typical 'mohallay wala cousins wala pyar' sort of a story where each and every cousin was trying to get hooked to one another. Arman wanted to marry Mashal. Areesha wanted to marry Arman. Bisma wanted to marry Hashir. Burhan wanted to marry Mashal. Mashal wanted to marry Hashir. In the end, Hashir and Mashal, throughout the drama who always emphasized the fact that they were each other's brother & sister ended up getting married ta-daaa! No wonder why in an Instagram Q&A session, Imran Abbas himself called this project 'faarigh', we totally agree with you Imran!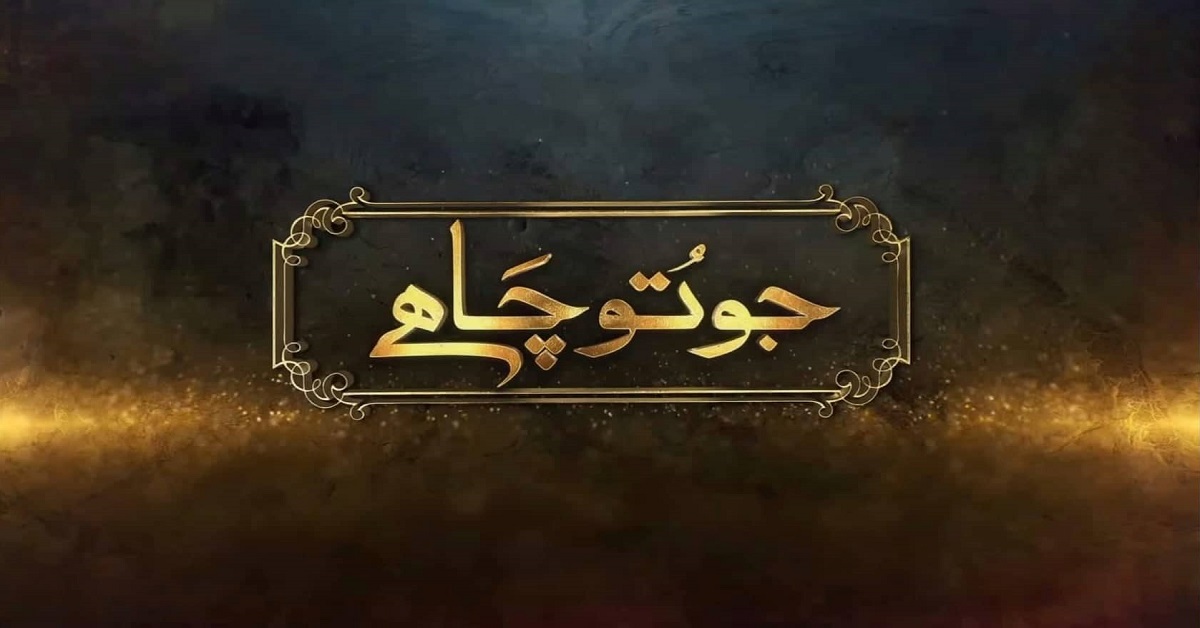 Deewar e Shab
Writer: Aliya Bukhari
Director: Iqbal Hussain
Producer: MD Productions
Channel: Hum TV
Main Cast: Sarah Khan, Shahzad Sheikh, Shehroz Sabzwari, Kinza Hashmi, Nausheen Shah, Zara Noor Abbas, Asma Abbas, Bushra Ansari, Iqbal Hussain.
The last episode of Deewar e Shab aired on March 21, 2020, and even after 8 months, we're still trying to figure out the purpose of this drama and the meaning behind its story? Isn't it amusing that the drama which had a good 40 episodes failed to deliver a clear cut message and also failed to create an impact through the million characters that the story revolved around? There were so many characters that if tackled properly, it could have been an engaging journey but the poor direction drowned the ship.
It won't be wrong to say that the very first 5 episodes of Deewar e Shab were very interesting but after Nagina's daughters grew up, the story lost the appeal it had. The story of two brothers and their children also was so boring that it made the viewers scratch their heads trying to figure out what the writer was longing to show. The ending of this drama was so abrupt and the main character of Khayyam, played by Shehroz Sabzwari still failed to find the peace that he was looking for despite getting enough chances to live life the way he wanted. Deewar e Shab's story was based on one of the finest works of Urdu literature but the execution was disastrous!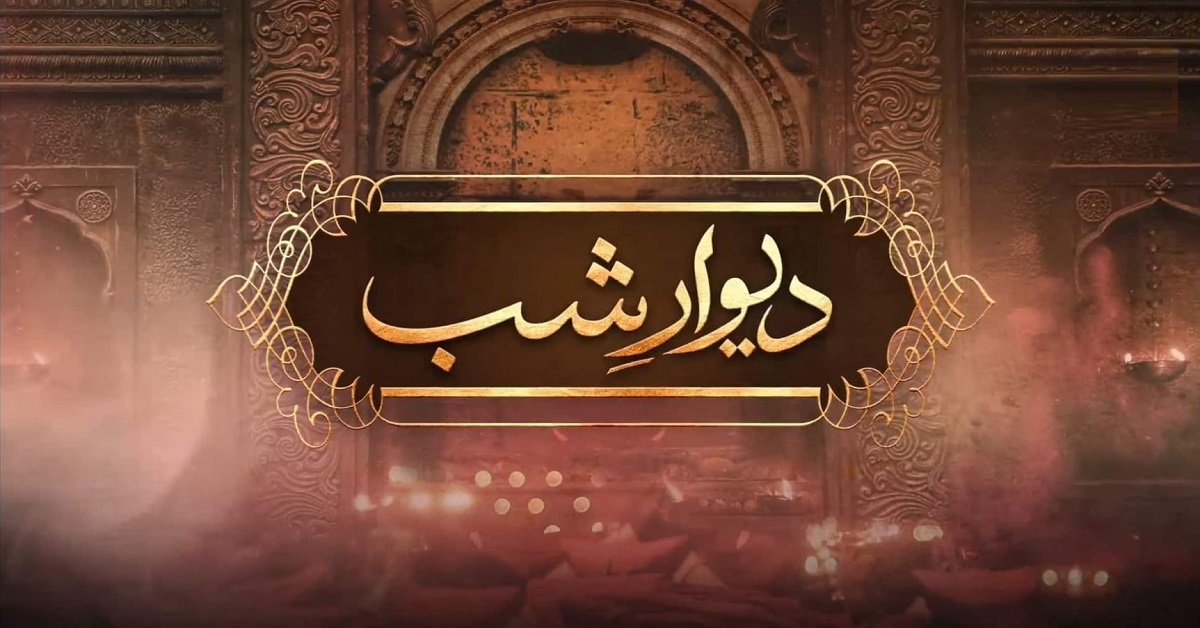 Kahin Deep Jalay
Writer: Qaisera Hayat
Director: Saima Waseem
Producer: 7th Sky Entertainment
Channel: Geo Entertainment
Main Cast: Imran Ashraf, Neelam Munir Khan, Hammad Farooqi, Nazish Jahangir, Saba Faisal, Ali Ansari.
It won't be wrong to say that the viewers were actually excited to see Neelam Munir Khan and Imran Ashraf after their mega-hit serials Dil Mom Ka Diya and Ranjha Ranjha Kardi, turned out they were excited for no good reason because Kahin Deep Jalay became Kayi Dil Jalaye because their fans were thoroughly disappointed and their blood was boiled! This drama had your typical 'sazishi bhabhi' whose hobby was making mountain out of a molehill. It was interesting to note that the writer tried to make Shameela the ultimate villain but her negativity was overpowered by the stupidity of the supposed 'masoom' characters who chose not to say anything to help their situation.
Saba Faisal played the role of Khadija who loved her children more than anything but despite seeing their sufferings, she decided to observe 'mourn vrat' because she felt it was too difficult to speak up and put Shameela in her right place. This drama was quite frustrating on its own but what took it to another level was Imran Ashraf's bad acting. It was obvious that Imran Ashraf tried to break free from the 'Bhola' spell but it became evident that not only he was trying too hard, but he was failing miserably as well. Imran Ashraf tried to show Zeeshan's character as a very emotional person but it ended up looking annoying. This entire drama was frustrating to watch and became one of the worst that we came across this year.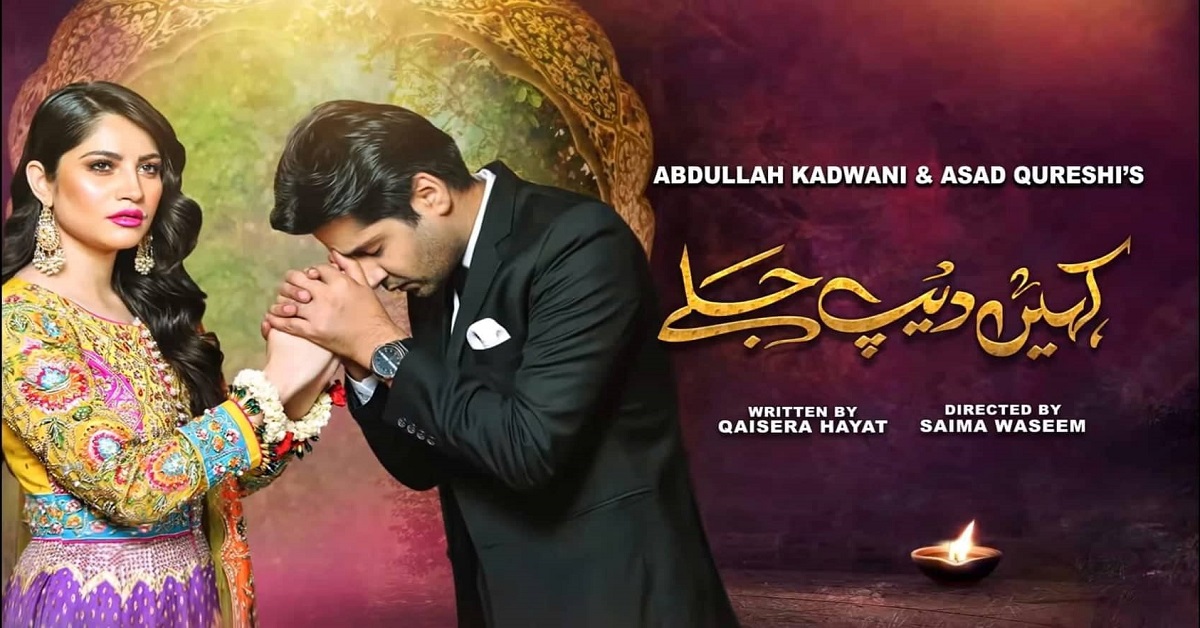 Mein Na Janoo
Writer: Noora Makhdoom
Director: Furqan Khan
Producer: MD Productions
Channel: HUM
Main Cast: Sanam Jung, Zahid Ahmed, Affan Waheed, Komal Aziz, Waseem Abbas, Huma Nawab.
Who could have thought that some of the wisest actors in the industry would choose to be a part of the disaster that was Mein Na Janoo. This was the most meaningless, absurd, and poorly acted-out play this year. Right from the beginning Sanam Jung's performance, Affan Waheed's white-washed look, and the pathetic storyline made the viewers question Zahid Ahmed and Sanam Jung's choices in particular. The viewers were left wondering why Sanam Jung decided to make a comeback with such a pathetic drama. Not only this Sanam's overdramatic performance made the viewers question her acting skills. Even Affan Waheed's performance was so disappointing in some scenes that the emotional scenes looked comical. Zahid Ahmed even apologized for being a part of the drama and accepted that he had not made the right choice!
Most of the viewers gave up on this drama after a few weeks and those who watched it right till the end got to see the most pathetic ending to a drama serial this year! Mein Na Janoo was the worst in terms of script, execution, and performances. It was a complete train wreck right from the first episode till the last one! This was a drama that did not even have enough substance to cross 15 episodes but it was on air for 37 weeks.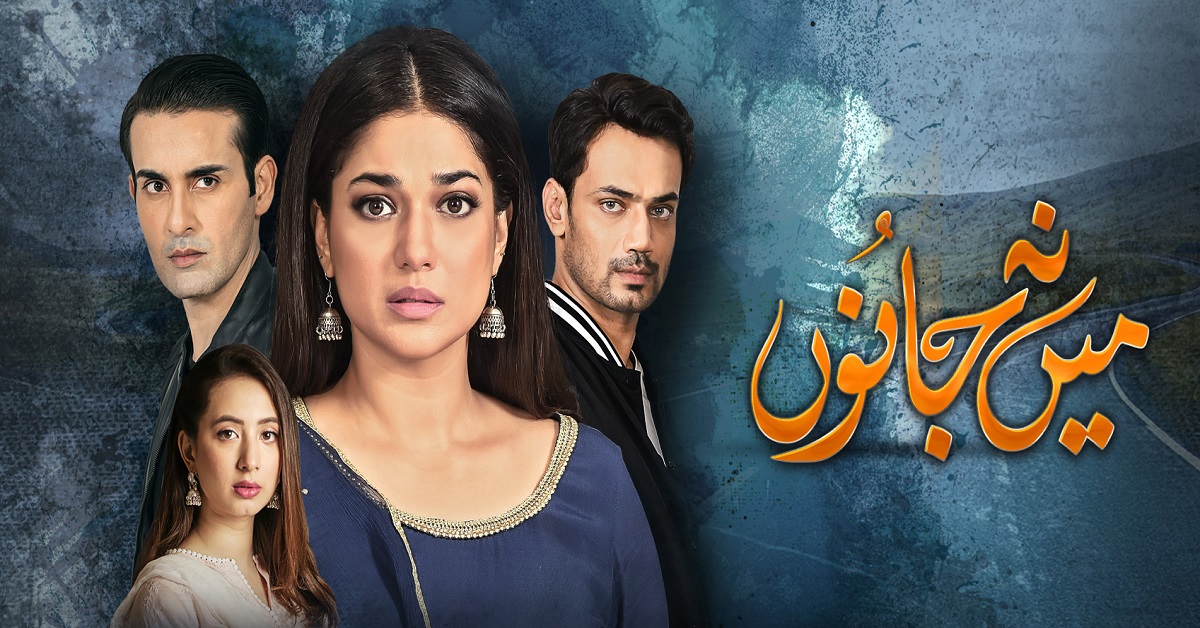 Muqaddar
Writer: Iqbal Bano
Director: Shehrazade Sheikh
Producer: 7th Sky Entertainment
Channel: Geo Entertainment
Main Cast: Faysal Qureshi, Madiha Imam, Ayesha Gul, Ali Ansari, Haroon Shahid, Sabeena Farooq.
Muqaddar was another drama this year with some of the most sought-after and versatile actors yet it was sadly the worst drama of 2020 which was not just poorly written but also highly misguided. Just like all the other dramas on this list, Muqaddar never had anything to offer. It is truly unfortunate when an actor of Faysal Qureshi's stature does not only become part of such a drama but even promotes it as a 'love story'. Not only this, even someone as talented as Faysal Qureshi seemed to be trying too hard; the accent was fake and the performance wasn't impressive. Madiha Imam, who is usually so sensible while choosing the projects she works in disappointed everyone by playing a character that started off as interesting but turned out to be quite twisted.
At the end of the day Muqaddar was another dusri biwi storyline but with a really ugly twist. Every time the viewers thought they had seen the worst of this drama, the writer shocked them with another ugly twist! The ending of this drama was the final nail in the coffin. The person who had all the characteristics to be a villain was conveniently turned into a hero with his second wife (whom he had kidnapped and forced into marriage) running a charity with his portrait hanging in the background! As far as twisted storylines go, Muqaddar definitely took the lead this year.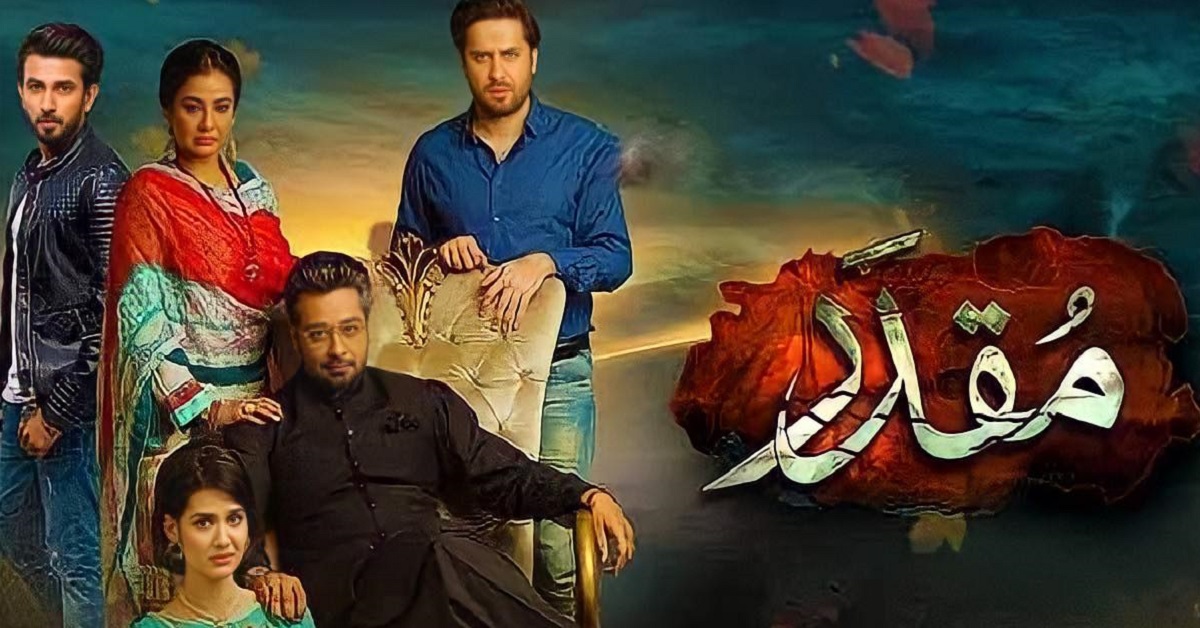 Thora Sa Haq
Writer: Adeel Razzaq
Director: Ahmed Bhatti
Producer: iDreams Entertainment
Channel: ARY Digital
Main Cast: Ayeza Khan, Imran Abbas, Mashal Khan, Saba Faisal, Behroze Sabzwari, Firdous Jamal.
This was not the first time that Ayeza Khan and Imran Abbas starred in a drama with the most typical storyline. Thora Sa Haq however is the worst drama these two have been seen in together. Imran Abbas and Ayeza Khan both somehow end up being part of the most clichéd storylines and unfortunately every year the quality of dramas they work in seems to be deteriorating. Both these actors know that they have the star power to make their fans tune into their drama therefore even though Thora Sa Haq was a sickening sob fest, it was a popular hit. This was another drama in which Ayeza Khan cried from the beginning right till the end. It was also one of those many dramas in which Imran Abbas played the role of the forever clueless hero.
Thora Sa Haq's story was another doosri biwi story presented on screen in the way it has been shown so many times before as well. Ayeza Khan played the bechari wife and Mashal Khan played the crazy one who married this man even though she found out that he was already married. Thora Sa Haq used the same old tactics to get attention from the viewers which have been used so many times before and sadly enough such dramas get the ratings, therefore, the makers continue to churn out such absurd plays.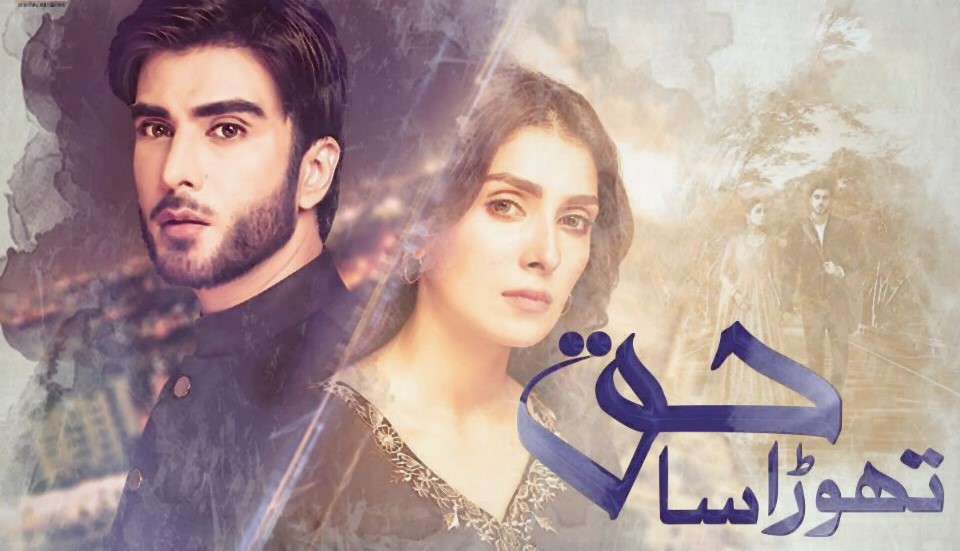 Daasi
Writer: Misbah Nausheen
Director: Mohsin Talat
Producer: MD Productions & Moomal Entertainment
Channel: HUM
Main Cast: Mawra Hocane, Adeel Hussein, Faryal Mehmood, Kamran Jilani, Hina Khawaja Bayat.
Dassi was Adeel Hussein's comeback play and Mawra Hocane also played the leading role in it. Both these actors are quite choosy about the dramas they decided to act in yet they chose to be a part of one of the most badly written and executed dramas this year. Daasi's script failed to impress completely and both the leading actors gave the worst performances of their career in the drama. This was one of those dramas which did not even get viewership like some of the other dramas on this list. The only thing viewers were thankful for when the last episode aired was Mawra's neatly styled hair since most of the views thought that her hairstyle was the most annoying aspect of her look for the drama. Some of the scenarios in the drama were presented in such a dodgy manner that even those viewers who watched all the episodes couldn't find the answers to some of their questions.
The slow pace, disappointing performances, and some of the most illogical and overdramatic plot twists made Daasi the worst Pakistani drama of 2020. It is unfortunate that an actor such as Adeel Hussein who has been part of some of the most notable dramas of the past decided to make a comeback with this drama. His fans expected better from him and from the two topmost production houses in the industry.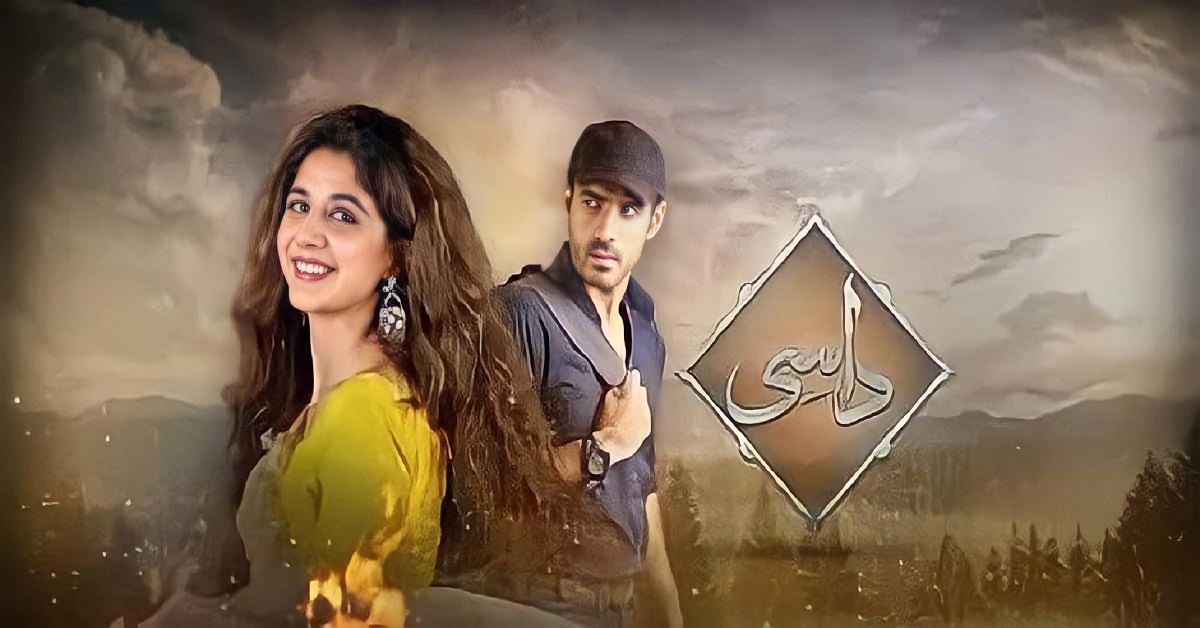 Zebaish
Writer: Bushra Ansari
Director: Iqbal Hussain
Producer: MD Production
Channel: Hum TV
Main Cast: Bushra Ansari & Family & no others.
The entire cast and crew of Zebaish deserve a standing ovation for giving us a drama so bad this year that it somewhat made us forget about the pain and stress caused by Covid-19 because there's not even a single episode of Zebaish that would not make you laugh. Writer Bushra Ansari deserves full credit for doing Pakistani drama buffs such a huge favor and the rest of her clan also should be praised for acting so bad that it makes you laugh like hyenas. Drama serial Zebaish is written by Bushra Ansari, to showcase the character of Shahana, played by her as well, as a 'Mahanta ki moorat'. Shahana has done so much and has given her everything to others that in the latest episode when she had to flee to save her life, she only had one maxi dress at her disposal.
All the experienced actors such as Asma Abbas, Asad Siddique, Bushra Ansari, Babar Khan, Zara Noor Abbas have acted so bad that it makes you wonder they themselves were not in a serious mood while shooting this project. The story was somewhat alright but the bad execution and poorest direction by Iqbal Hussain have taken away an ounce of interest people could've developed in the story. All the actors have overacted to their heart's content and their exaggerated expressions send shockwaves in your brain. Within this drama, all the actors are competing with each other to win the award of who can over-act the most; leading the race are Zoya Nasir and Zara Noor Abbas, followed closely by Asma Abbas and Babar Ali. Bushra Ansari has looked her prettiest in this drama but even her expressions are a treat to watch because of being so loud and equally bad!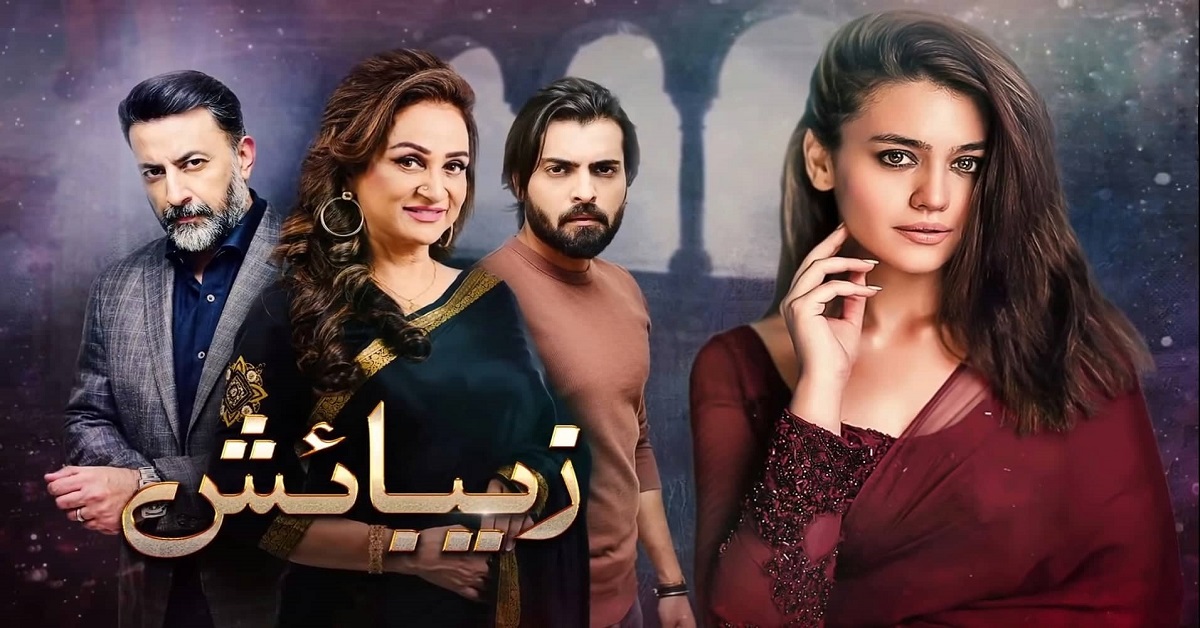 Meherposh
Writer: Misbah Nausheen
Director: Mazhar Moin
Producer: 7th Sky Entertainment
Channel: Geo Entertainment
Main Cast: Ayeza Khan, Danish Taimoor, Zainab Shabbir, Ali Abbas, Sania Saeed, Rehan Sheikh, Ismat Zaidi.
This drama was promoted as the next big thing because this was the very first project of real-life star couple Ayeza Khan and Danish Taimoor after their wedding. Ayeza Khan had mentioned in one of her interviews that she would love to work in a typical love story with Danish and would want her first movie with him to have such sort of a script. Ayeza must've thought that the movie could wait, therefore the script that had such twists and turns must have intrigued her. Meherposh ended up being such a flop that you would barely find both Ayeza and Danish promoting it on their social media handles. The misfortune of Mehru started at the very beginning and still continues. Mehru got divorced because her husband Naeem thought she was characterless. Mehru also decided to commit suicide. Mehru was taunted and her reputation was tarnished.
This drama showed all the things it should not have in regards to a girl getting divorced. From Shahjahan's mother to her friend Neha's mother during her wedding function, Mehru was treated as an outcast because she got divorced? Shahjahan has loved Mehru with all his heart, so much so that he ended up marrying Mehru's younger sister only to prove how much he loves Mehru. Just when you think it couldn't get any crazier, Shahjahan who acted like a 'bheegi billi' in front of Mehru ends up becoming a 'jungli sher' in front of his wife Ayat because he can not stand her? Someone, please ask why didn't he refuse to get married in the first place when he knew he'd end up ruining Ayat's life. The way Ayat & Shahjahan's mother comes up with plans & conspiracies against Mehru is absolutely disgusting. Meherposh is the kind of drama that one should do everything to erase from their memories. Also, not to mention, the lack of chemistry between Ayeza & Danish sticks out like a sore thumb too!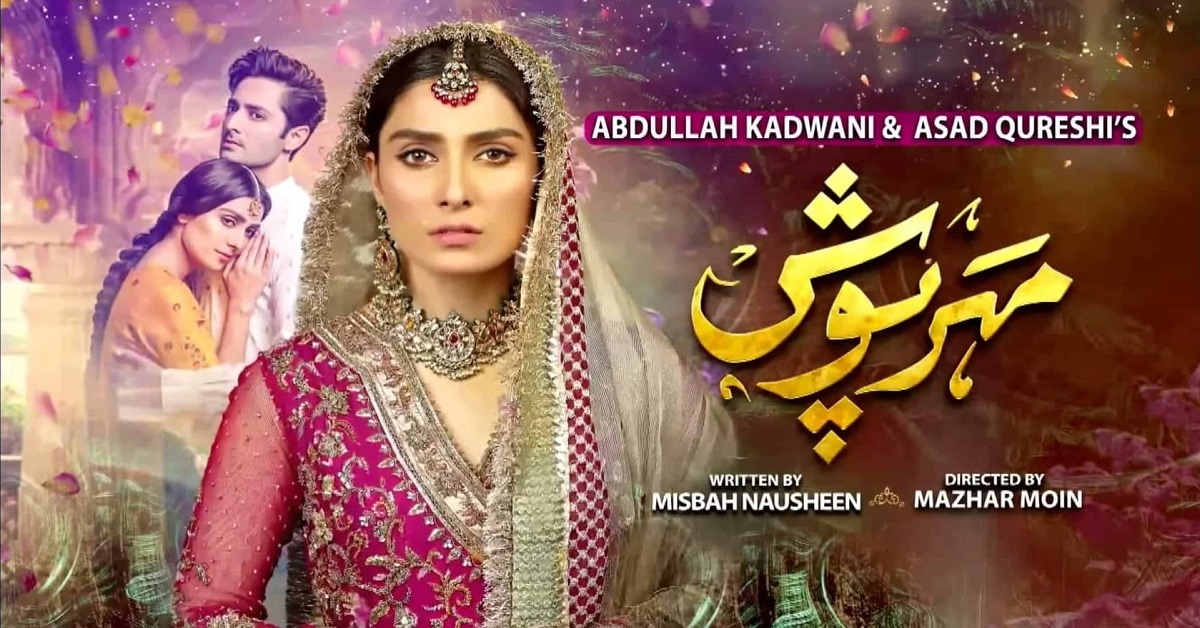 Raaz e Ulfat
Writer: Maha Malik
Director: Siraj ul Haq
Producer: 7th Sky Entertainment
Channel: Geo Entertainment
Main Cast: Yumna Zaidi, Shehzad Sheikh, Komal Aziz Khan, Daniyal Afzal, Gohar Rasheed, Hina Bayat, Arisha Razi Khan, Seemi Pasha.
There is no denying the fact that Raaz e Ulfat has garnered a decent amount of viewership over the course of its run but the overall storyline is not only weak but fails to deliver any purpose to the viewers who are watching it. The story of Raaz e Ulfat revolved around the girl Mushk who came from a very conservative background but because her parents put their trust in her, they decided to give her the freedom she yearned for, in a hope that it would help her achieve the academic goals that she was after. The story took a very typical turn and Mushk ended up falling in love only to eventually hate her parents for the values they strongly believed in and taught her as well.
Raaz e Ulfat also happens to be one such drama which has openly shown a homosexual character and there have also been certain conversations between supporting characters such as Sehba and Nomi where they spoke about the illicit things they have been involved in as a couple when they were dating. This drama has openly shown Sehba and Nomi doing drugs and consuming alcohol. Mushk is now married to a widowed father of two and a brother to a mentally incapacitated girl Mohini and in almost every single episode, Mushk is fed that she should feel lucky to have hit a jackpot in the form of Ismail Miyan! The drama is going to have a typical Hum Dil De Chuke Sanam end where Mushk will choose Ismail Miyan over Irtiza. This drama has also elaborated how when in love, the common sense and logic behind right and wrong go out of the picture. Mushk is married to Ismail but is once again meeting Irtiza behind her back, exactly how she used to go behind her father's back to date Irtiza!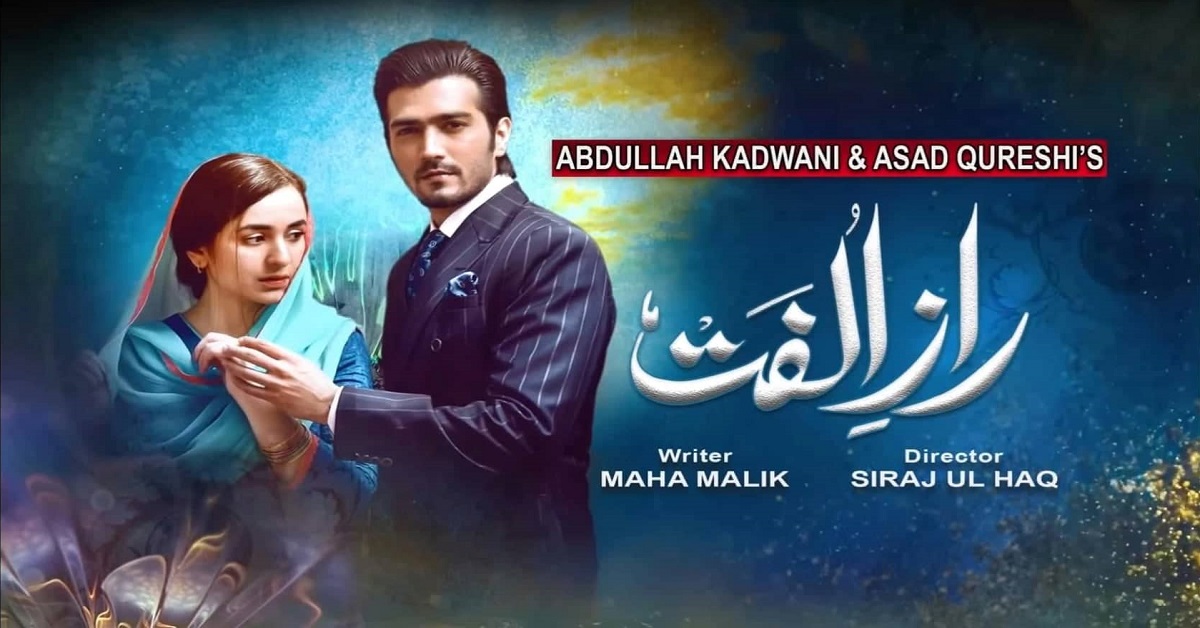 This completes the list of worst Pakistani dramas that aired in the year 2020. We can already tell that some of the dramas that aired recently will soon make it to the list but we did not add them because we only added dramas that have been on the air for more than 10 weeks or ended in 2020. Which one of these dramas did you follow and found unimpressive? Share your views.
Zahra Mirza & Fatima Awan