There is no denying the fact that the Pakistani drama industry is blessed with the most talented actors who most often leave the viewers in awe of their performances. However, no one can be at their best all the time, and then there are those actors who are bent on playing stereotypical roles to make things easier for them. While some of these actors are great performers otherwise, there are always those instances when they either overact or fail to breathe life into their characters. In an attempt to be 'different' these actors tend to give performances that are simply the worst. A script of course makes a huge difference but sometimes an average written character too can become likable if the actor performing the role gives a good performance. Apart from that, the vision of the character also determines how a certain actor will perform in a drama. Some directors leave things to the actors who cannot cope on their own and others instruct in a way that doesn't help an actor give their best.
Here is a list of those Pakistani actors who gave the worst performances in 2021:
Zara Sheikh (Raqs e Bismil)
Zara Sheikh made her comeback in 2021 with a project which had a star-studded cast. Raqs-e-Bismil was Zara's comeback serial, it was extremely popular among the masses and had some of the best actors in the cast. Her comeback was also used to entice the viewers since Zara Sheikh was considered one of the most sought-after leading ladies of her time. However, her performance in Raqs-e-Bismil was an utter disappointment. Her get-up did not go well with Laila's personality right from the beginning. Her make-up and dresses failed to add the kind of grace and style this character needed in order to truly come alive on screen. Her performance was even worse in every single scene. Even though her co-stars tried their best to show their support by appreciating her performance but that did not change the fact that Zara did not only have blank expressions but she had a difficult time recalling the dialogues. Even though Laila, the character she was playing, was a confident woman, Zara Sheikh always looked clueless! She was definitely not ready to make a comeback and it was actually sad as well as annoying watching someone with such a vast experience struggling on screen. The fact that she did not even invest in a better wardrobe suggested that she did not take this project too seriously. Since the character was so well written, the viewers still appreciated it but Zara Sheikh did everything in her power to give the viewers incentive to forward her scenes. Her performance was simply unbearable. We will never forget those scenes in the hospital where she was fighting for her life with a full face of make-up and the most overdramatic expressions!
Agha Mustafa Hassan (Neeli Zinda Hai & Mere Apne)
Agha Mustafa Hassan is a relatively new actor when compared to the other actors on the list. He is however one of those actors who have bagged many big projects in a short span of time and has worked with the best directors. His short appearance in Ek Thi Marium made the viewers look forward to his upcoming projects but with every project, his performance was more disappointing than ever. If some of the other actors underplay their characters, Agha Mustafa Hassan always goes overboard especially when he has to express anger on screen. His dialogue delivery is forced most of the time which makes it really difficult for the viewer to relate to his characters. This year he was part of two of the most-watched dramas with a star-studded cast. Agha Mustafa Hassan yet again managed to give the most exaggerated expressions in some of the scenes and it was painful watching him deliver his dialogues because they did not come naturally at all! Agha Mustafa puts a little too much effort into his performances, he really needs to stop being so hard on himself and the viewers who are watching him perform.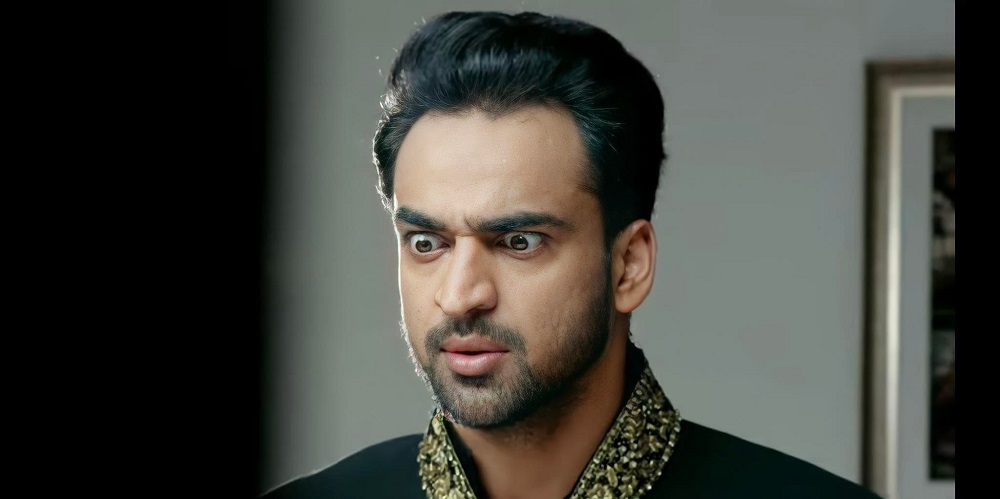 Armeena Rana Khan (Mohabbatein Chahatein)
Armeena Rana Khan is an 'experienced' actress who has worked in films and dramas in Pakistan, she has even worked in international projects but even then she doesn't have the acting skills required to add the kind of depth and nuances needed to make a character meaningful. The only time Armeena Rana Khan suited a character was when she played the lead in Mohabbat Ab Nahi Hogi perhaps because the character was too plain and simple. Other than that her performances are the same irrespective of the character she is playing. She fails to mold herself to suit the requirements of the characters she is assigned to play therefore her overall approach towards all her portrayals is similar. Armeena Rana played a negative role in the drama serial Mohabbatein Chahatein. This time around she decided to act like a tween which made her character even more annoying to watch. Her entire focus was on looking good and even 'cute'! Most of her scenes were laughable because it was really difficult to take her performance or character seriously!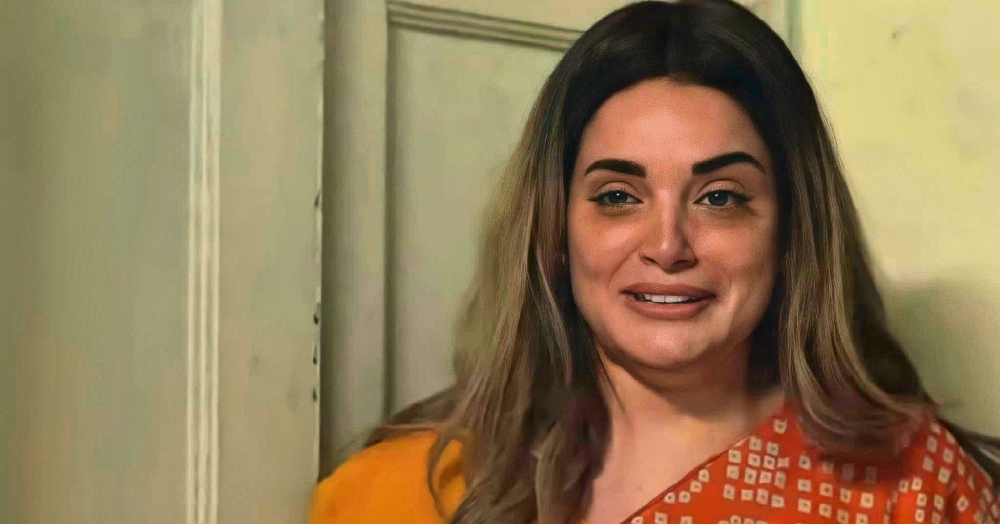 Amar Khan (Bad Dua)
Drama serial Bad Dua has gone on-air recently but the initial few episodes were enough to show the kind of overacting Amar Khan has resorted to in this drama. Amar Khan is one of those actors whose expressions tend to get a bit too loud, something that is never suitable for innocent small-sized TV screens. Therefore she really needs to understand when to stop. The character of Abeer definitely has given Amar Khan a lot of margin to perform but it seems the director didn't really give her any pep-talk and even if he did, she herself forgot where she should've drawn the line. Everything about Abeer is so over the top, be it her expressions, her basic styling which doesn't really suit the dynamic of a university student. It is good that Amar Khan is confident in front of the camera but really has a long way to go before she understands the minute details that the camera easily picks up!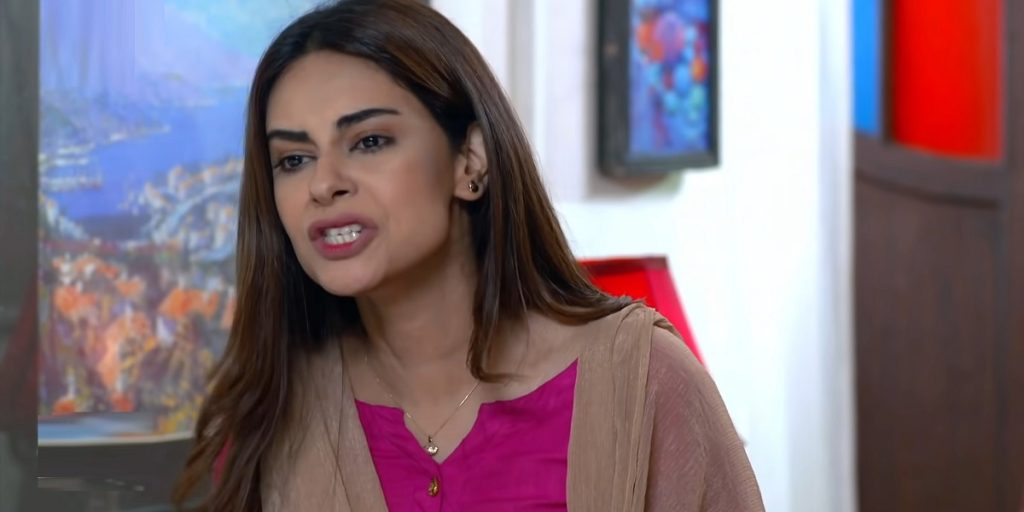 Neelam Munir Khan (Qayamat & Mohabbat Dagh Ki Soorat)
Neelam Munir Khan is one such actor who has the capability of making people feel for a negative character like Ulfat. The way she performed Ulfat went to show that she understands the intricacies related to acting and how she should approach different characters. She has given some very strong performances in the past but it seems ever since she has joined hands with Geo TV Network, she has forgotten about all those intricacies and nuances. Her acting since the very first episode of Qayamat was over the top, her expressions were simply weird and it was quite obvious that she was trying too hard to emote and express, which she doesn't need to. Neelam Munir has the kind of face and features where she can easily convey the feelings of her characters by relying on subtlety. However, it seems the channel and the drama makers want her to go all out with her expressions, making her look caricaturish. Her performance in Mohabbat Daagh Ki Soorat, the less said the better!

Sania Saeed (Dour)
Sania Saeed awed and impressed us with her performance in Raqeeb Se. No one performs better than her when translating multi-dimensional characters on screen. However, in the drama serial Dour, apart from her hairpiece, even her performance comes across as fake! It won't be wrong to say that Sania Saeed has used too many 'props' to bring her character to life. We are sure that an actress who is known for her subtle yet powerful performances didn't do so on her own discretion and perhaps was asked to follow the instructions of the director. Sania Saeed has changed her entire look and tone for the role in order to bring out the controlling and obsessive nature of her character out but overall the performance and the look is not up to the mark at all.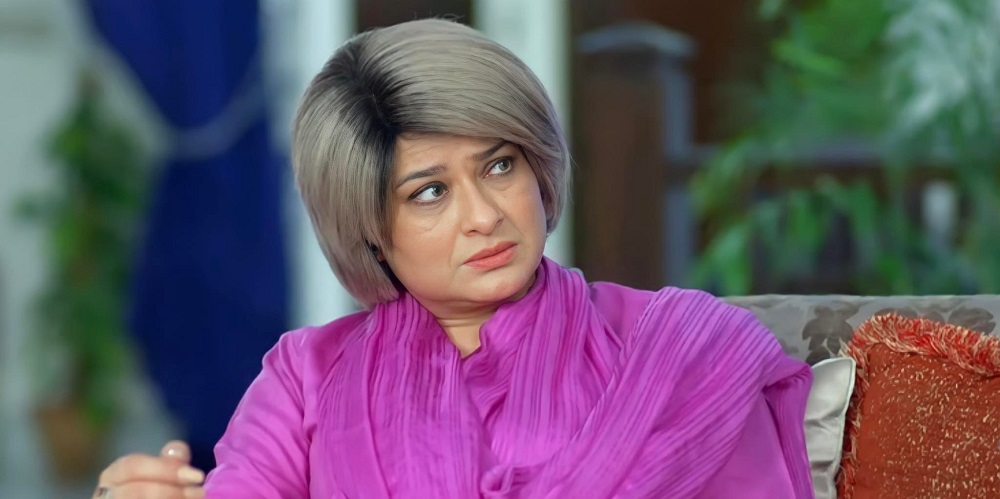 Urwa Hocane (Amanat)
Urwa Hocane won us over completely last year when she played such a remarkable role in Mushk last year. This year, however, she has been focusing extensively on how good she looks on screen. In the drama serial Amanat, she is playing the ultimate bechari's role and more than her average performance, her overall look is the reason why she is a part of this list. It is so important for an actor to look the role, yet Urwa Hocane has been seen in whitewashed heavily Kajol-lined eyes with the most inappropriate jewelry in situations which demanded wearing absolutely no make-up. Also, it won't be wrong to say that the bechari roles do not suit her at all and she is clearly a misfit in the drama. We expected Urwa to make a better choice than to play a part which many of our heroines play just to add to their bank account!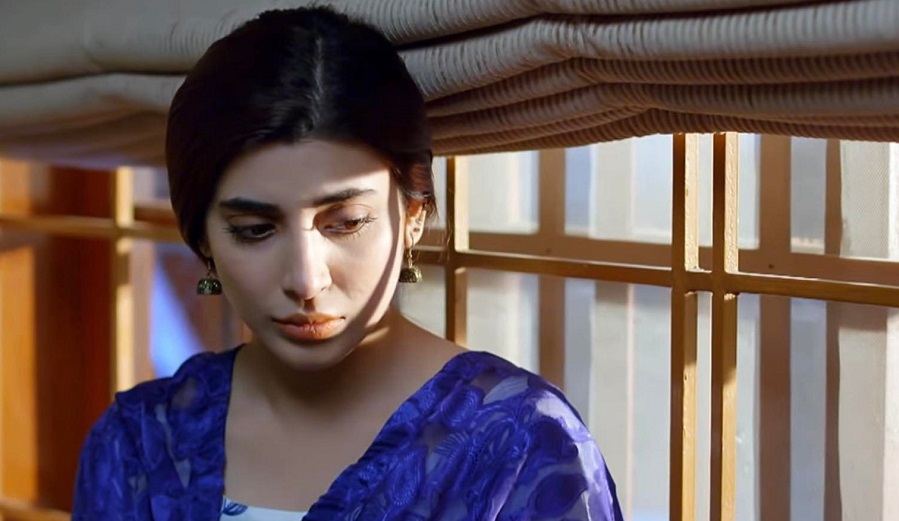 Saboor Aly (Amanat)
Saboor Aly is definitely the only actor who has landed herself a spot in the best as well as in the worst performance list. Saboor Aly knows how to act and there's no denying the fact. Therefore it goes to show that she is a director's actor and if she is working with a visionary director, she can definitely do wonders. However, this definitely didn't turn out to be the case in the drama serial Amanat. Her expressions are absolutely bizarre and although it is understandable that there is absolutely nothing likable about the character of Zooni, her antics were enough to show that. There was no need for Saboor to express herself with such psychotic expressions, which has literally made her performance intolerable. The amount of caterwauling she does is another story!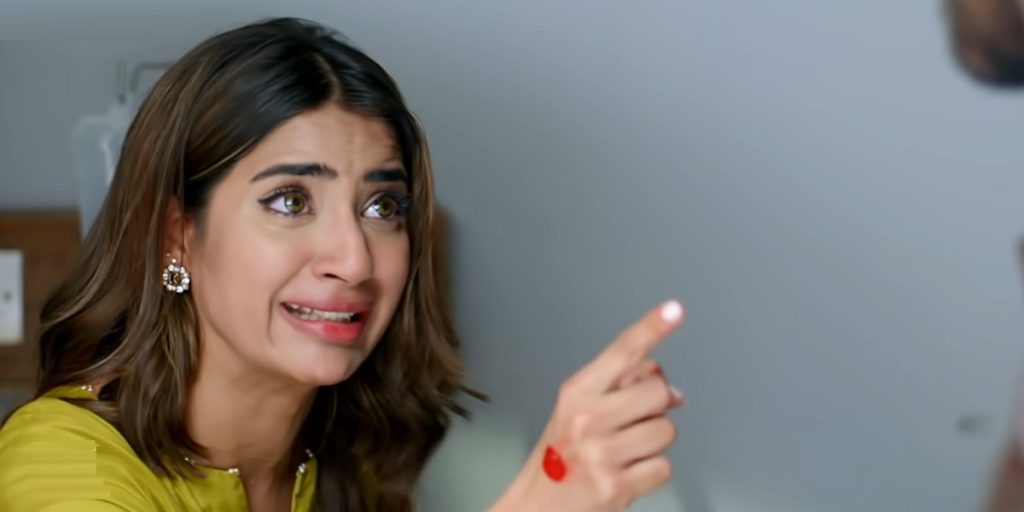 Maya Ali (Pehli Si Mohabbat)
It has been usually seen that when the actors make a come back on TV screens after years, they tend to forget a thing or two about acting. Maya Ali definitely lived up to this notion and left no stone unturned to prove it. It was unfortunate that the viewers were actually excited to see her in a drama after years because what she gave them was nothing but earaches, eyesores, and long-lasting headaches. Why? Because she broke the record of crying for 36 weeks straight. The kind of crying that Maya Ali did was not just crying but something else which can not be described in words and there actually is no word in the dictionary to explain what she has done. The sad part is, she could've cried in a dignified manner but it seems the brief that she got from the director was to make as ugly expressions as she can while crying and she obliged. Just a public service message to those who are thinking of binge-watching Pehli Si Mohabbat – keep the volume as low as possible, don't even dare to watch this drama with your earphones plugged in, forward Maya Ali's scenes as much as you can – it will save you hours of your time.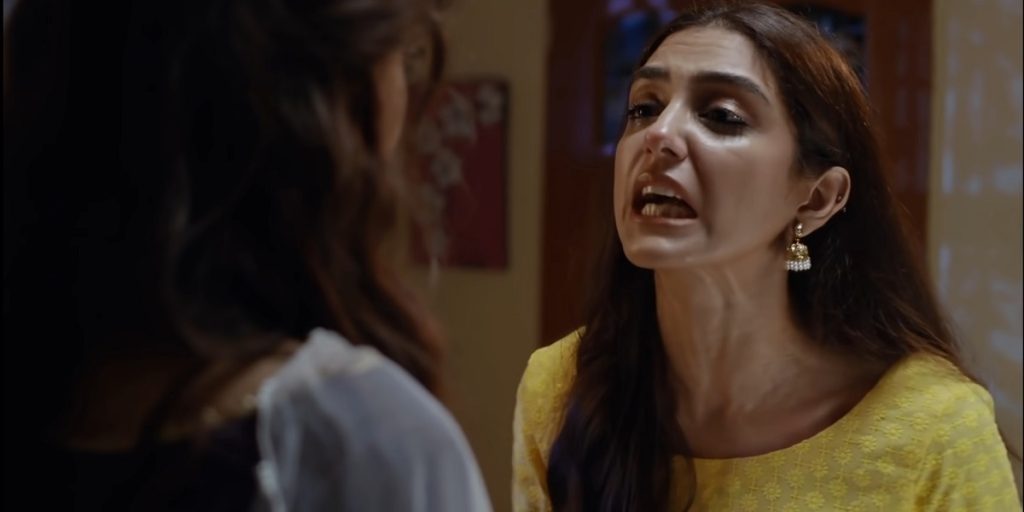 Saqib Sameer (Khuda Aur Mohabbat 3)
Saqib Sameer rose to fame recently when he played the role of Rafiq in Raqeeb Se. He showed his range as an actor and because he has been a theater actor for so long, it was actually exciting to know that he was a part of a mega-project such as Khuda Aur Mohabbat 3. Saqib Sameer alone can not be blamed because this project, on the whole, turned out to be such a disappointment, therefore a supporting character such as Dilawar obviously could not do much to save it. However, what Saqib Sameer can be held responsible for is putting the viewers through those torturous expressions that he gave while mourning the loss of Farhad, who he had just met. All jokes aside, it was actually shocking and disappointing to see an actor of his caliber perform so poorly in this drama where his crying expressions ended up becoming meme-worthy content. His overall acting was also quite over the top and made up, which actually showed that he was trying too hard, too bad!

Anmol Baloch (Khwaab Nagar Ki Shehzadi)
Anmol Baloch continues to get leading roles even though her acting skills are as limited as they get! This year she played another leading role in the drama serial Khwaab Nagar Ki Shehzadi and when compared to many other actresses who have played similar roles, Anmol Baloch fell short to a great extent! Just like many other actors on this list, Anmol Baloch has limited expressions and she is also so self-conscious that her acting is never natural. There is more focus on looking good and making the most of the few expressions she feels confident delivering than meeting the requirements of the role. Drama serial Khwaab Nagar Ki Shehzadi was a copy of ARY's Waada, Saboor Aly however played her role much better than the treatment Anmol gave to it. She was so busy making sure her hair stayed in place to actually focus on her acting.

Mikaal Zulfiqar (Khwaab Nagar Ki Shehzadi)
It would be safe to say that Mikaal Zulfiqar is really comfortable playing the flawed husband because that is all he is assigned to do over and over again! Even after playing this role repeatedly, he has never been able to give any of these characters the edge they needed in order to be more interesting. The only time Mikaal Zulfiqar played a relatively different role was in the drama serial Alif Allah Aur Insaan but if his acting was to be judged neutrally in that drama, it was nothing extraordinary. In dramas such as Durr-e-Shehwar and Mein Sitara he was seen in a different look but his performance was monotonous as usual. Mikaal's dialogue delivery remains the same no matter which drama he is a part of and the viewers are all too familiar with his 'loser husband' expressions. Mikaal Zulfiqar is one of those actors who has managed to make it this big because of his good looks. In the drama serial Khwaab Nagar Ki Shehzadi this year Mikaal played yet another familiar role and this was another one of those instances when he failed to add any kind of appeal to his character. If the character was written typically, Mikaal performed it in an even more typical manner. Also, his latest hair color does not look good on him.

Areej Mohyudin (Qissa Meherbano Ka)
We have a difficult time understanding why and how did Areej Mohyudin managed to bag such a central character in Qissa Meherbano Ka. The excessive shouting and Areej's shrill voice make this character simply unbearable. She always goes overboard and has completely failed to highlight different shades of her character. Her performance is really annoying. We honestly feel for Muhammad Ahmed who had to work with her.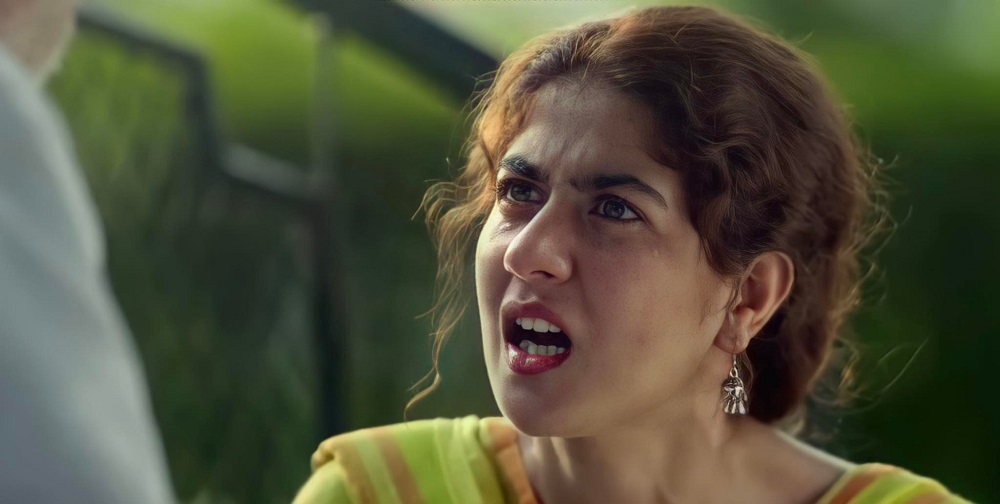 Zaib Rehman (Qissa Meherbano Ka)
Zaib Rehman got more attention and recognition than ever when she played Ama Janate's role in Ranjha Ranjha Kardi. This year she played a negative character in Qissa Meherbano Ka, quite opposite to the one she played in Ranjha Ranjha Kardi. When compared to many other actresses her age and stature, Zaib Rehman's performance does not come up to the mark at all. Her dialogue delivery and expressions both are highly disappointing in the serial which makes her scenes really difficult to sit through. It is because of her unconvincing performance that we have a difficult time taking her character seriously.

Nazish Jahangir (Berukhi)
Nazish Jahangir has definitely made a name for herself in a short span of time. However, it can not be said that her choice of roles is always nice and wise. She is playing the role of Maira, a rich spoiled brat who looks down on her relatives especially. The fact that Nazish has played such roles before is another story but the fact that she chooses not to groom herself accordingly is actually a huge setback. It takes away from her performance and makes one wonder why she fails to work on herself. The styling can be easily ignored because she definitely is not the best-dressed actor in her dramas but when she is flaunted to be someone from a very sound background, she should actually work on how to fit in that role seamlessly too. Her dialogue delivery and her Urdu, as well as English accent, are not refined enough and the funny part is, despite trying, she can not hide it.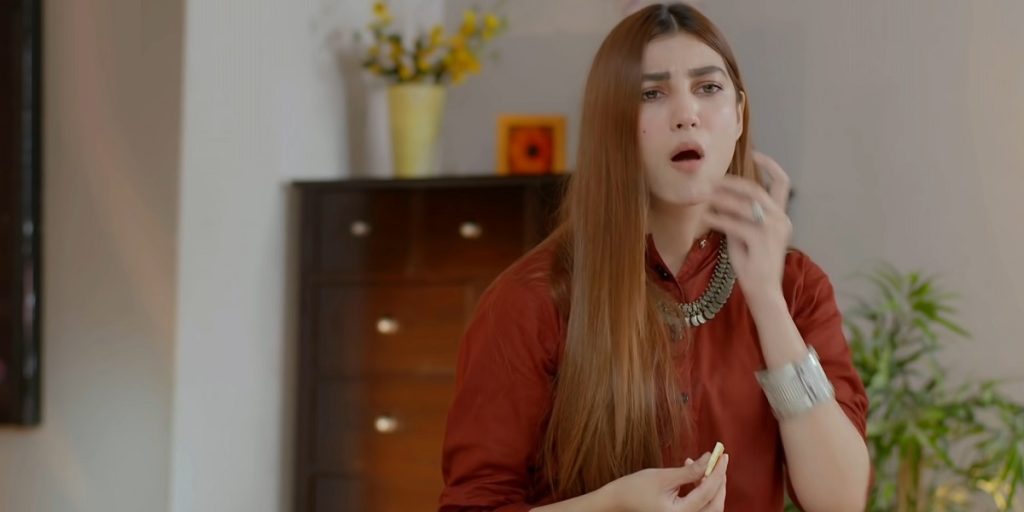 Iffat Omar (Berukhi)
Iffat Omar really needs to snap out of her fixation for negative and evil roles. She has done far too many of those characters and sadly, it makes us miss seeing her as Laila from Aangan. Iffat Omar always does negative roles and she is currently seen in two dramas; Berukhi as well as Dour and in both dramas, she is playing a negative character who has nothing nice to say at all. Iffat Omar is also one of those actors who are so self-absorbed to actually understand that their OTT expressions are a bit too much to handle for the audience. It is good to know that an actor is comfortable in front of the camera but at times, subtlety is the key, which is definitely missing from Iffat Omar's keyring!

Umair Rafiq (Berukhi)
Umair Rafiq is a newcomer who is playing one of the most important supporting characters in the drama serial Berukhi. While we absolutely love how this character has been penned down, Umair Rafiq's performance leaves a lot to be desired. He is definitely fortunate that he was chosen to play this role but he is a complete misfit. He is clearly someone who is not comfortable facing the camera, most of the times he looks more scared than anything else. Also, in so many scenes he is emotionless. Apart from this, his lenses serve as a major distraction. Umair Rafiq also has difficulty delivering his dialogues in a flow. We understand that he is new in the industry but the producers and directors really should think twice before casting someone with minimal acting skills in such an important role.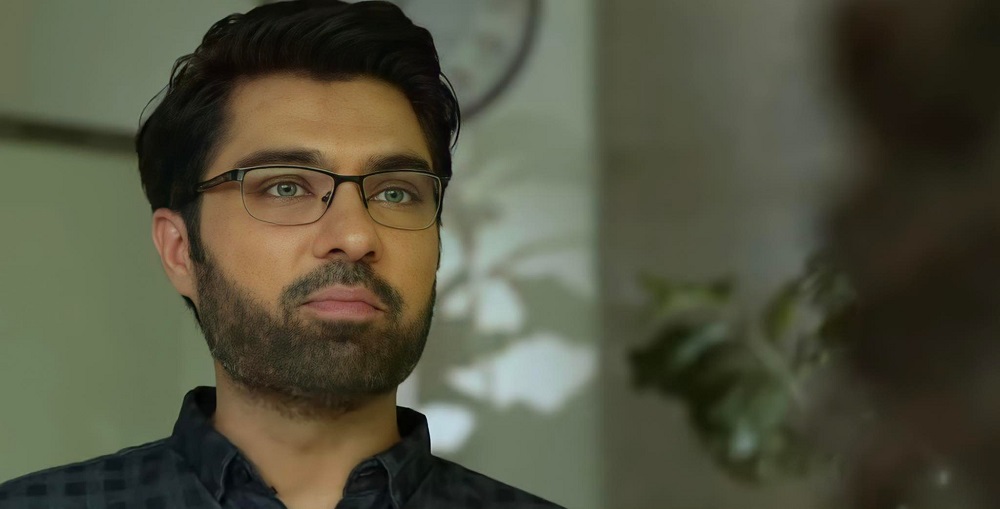 Ali Tahir (Hum Kahan Ke Sachay Thay & Phaans)
Ali Tahir is another experienced actor in the Pakistani drama industry. He is seen in dramas every now and then but it seems he has certain rough patches where no matter what happens, he finds it hard to perform. His acting can be quite caricaturish and he showed just exactly that in both Phaans and Hum Kahan Ke Sachay Thay. At times it seems Ali Tahir can only sport a single expression and no matter what the situation is, he will be frozen in the same expression. This is exactly why it has taken away from the situation of his character in Hum Kahan Ke Sachay Thay, where instead of feeling sad for a father who lost his only daughter, you end up giggling because of his funny expressions.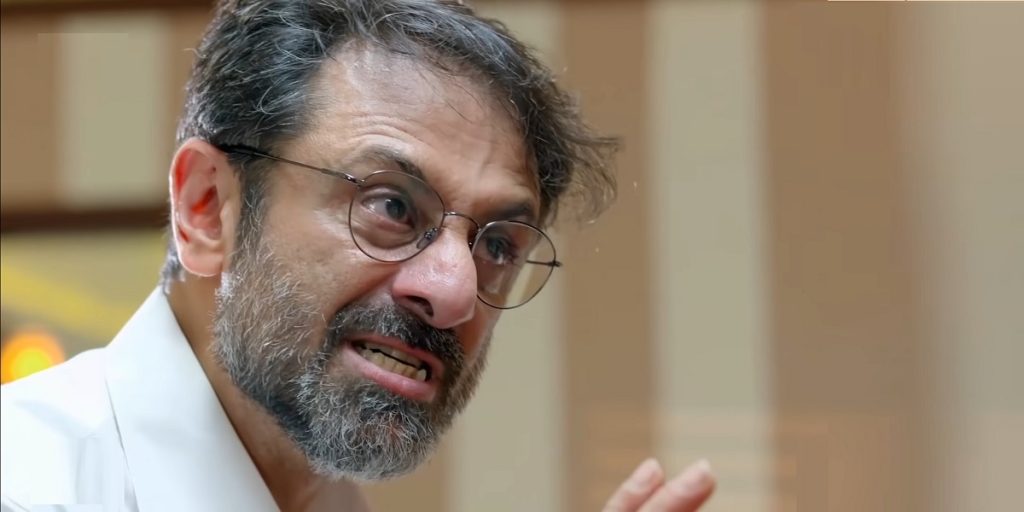 Usman Mukhtar (Hum Kahan Ke Sachay Thay)
Usman Mukhtar has what it takes to make it to the best performance lists of Reviewit.pk but he chooses to stay in the worst performance list. This is the second time he has scored a spot on this list; last year it was for Sabaat and this year, it is for Hum Kahan Ke Sachay Thay. It is understandable that playing the character of Aswad was challenging, but Usman Mukhtar should not have accepted the challenge because it was not such a small bet among the friends, it was actually a huge project which was going to be seen everywhere Pakistani dramas are watched. His expressions at times are so robotic and funny that it actually takes away from the impact of the situation. Aswad is not even an ideal character, to begin with, on top of it to perform it poorly was not what was required.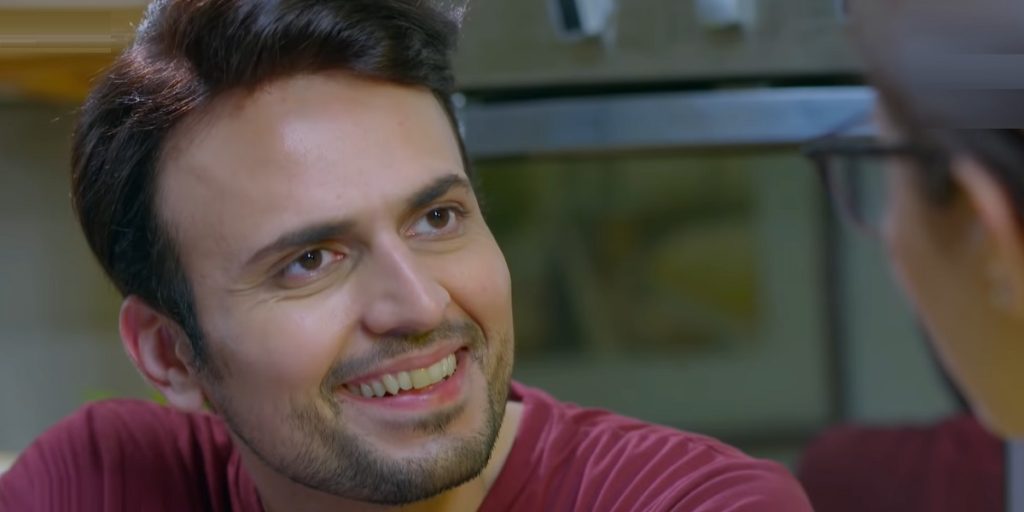 Babar Ali (Amanat)
Babar Ali has been acting for decades now. He has become a lot more active on Pakistani TV screens and is seen every now and then in different dramas. Babar Ali still has the aura to give his characters a personality and a look of its own. Babar Ali is definitely not doing well in terms of choosing his projects because he was seen in a ridiculous character in Zebaish, an equally ridiculous character in Tarap, and this year, it's Amanat. Although everyone in Amanat is struggling because the project, on the whole, is just so bad but for someone with Babar Ali's experience in acting and in front of the camera, this kind of performance was definitely not expected. His expressions are so robotic that it makes you laugh. If this would've been a list dedicated to comic roles, Babar Ali would've landed himself a top spot.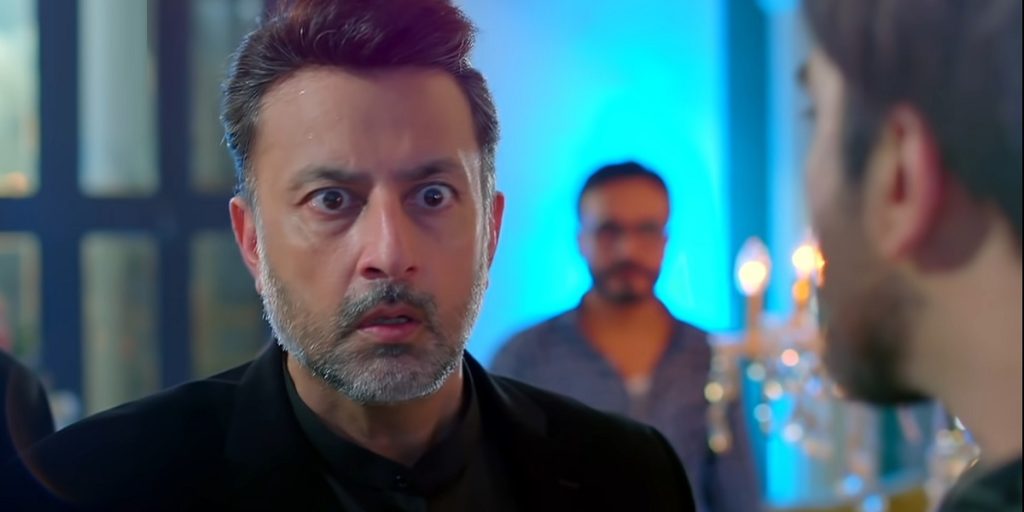 This completes the list of worst performances seen in Pakistani dramas in 2021. Which one of these performances did you find to be the weakest? Please share your opinion in the comment section below.