Every year has its own share of awesome trends, unimpressive trends and downright cringe worthy trends. A lot of them carry over from the previous years and while they should have died a natural death there and then, they still remain popular among people. They might not even look very pleasing to the eye but still keep on thriving because we have the natural tendency to gravitate towards styles that are seen on models and actresses, no matter how silly they look even on them.
Here is a list of some trends that popped up here and there throughout 2107 but they were always an aesthetic mistake, a blooper or just plain unsettling.
The Pout!!!

What had basically started as a comic expression in the last few years has now become a kind of mandatory thing for selfies. However, it still looks goofy and uncalled for. There is no point in holding a camera a few inches from your face and pouting, making a duck face or air kissing. I mean, literally no point unless you are doing it for your niece or nephew or some other small family member
Bare Legs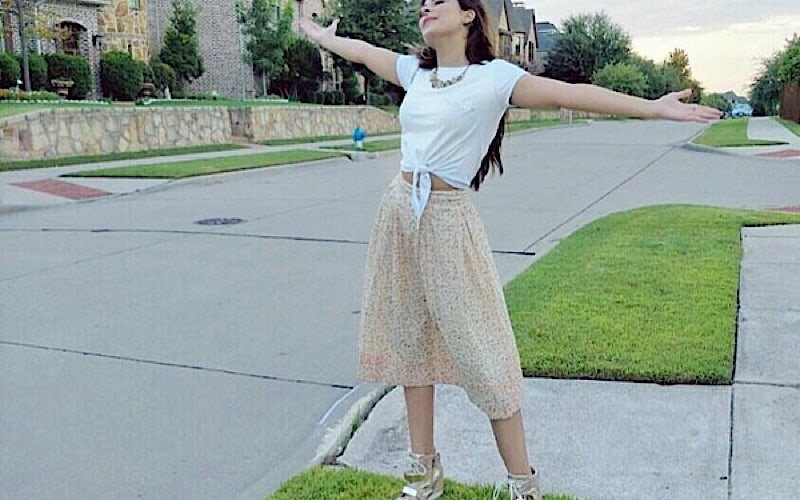 It is always nice to add western pieces to your wardrobe but if they go totally against the cultural norms, then its no intelligent fusion, but merely cheap imitation. This  year, there was an influx of skirts and skimpy dresses from our local designers which did not look well, either on celebrities or on young girls who wanted to follow them.
Bushy Eyebrows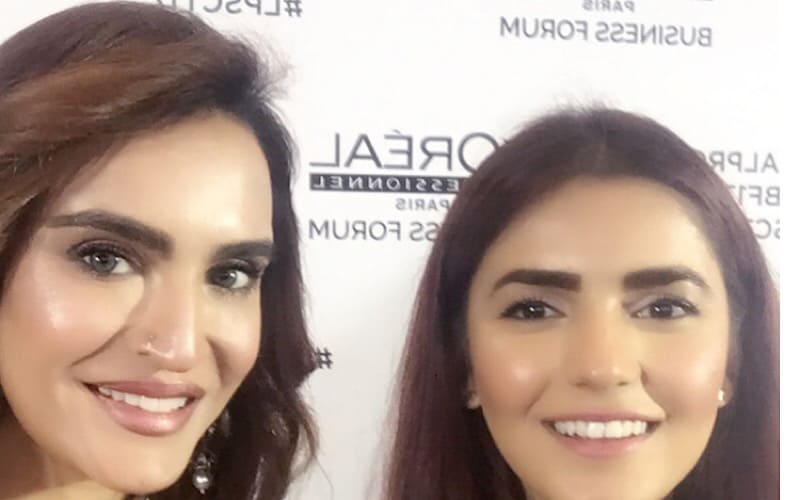 HD brows were the in thing this year and they definitely make you look younger and fresher than your years. However, the trend went overboard when some makeup artists filled in and extended the eyebrows a little more than necessary. They looked overly prominent, rather than natural which was what had inspired this trend in the first place.
Snapchat Filters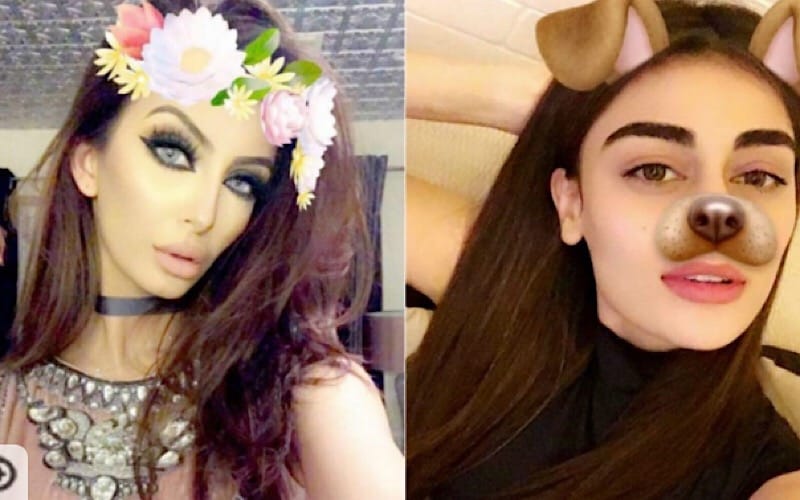 These annoying filters which make normal human beings look like characters from the Animal Kingdom or the pots and plants in the garden, were here to stay this year as well. If anything, they increased in frequency and popularity. Nonetheless, it still looked ridiculous and degrading for people to modify their faces into cats or dogs or wear garlands get their message across.
Bare Shoulders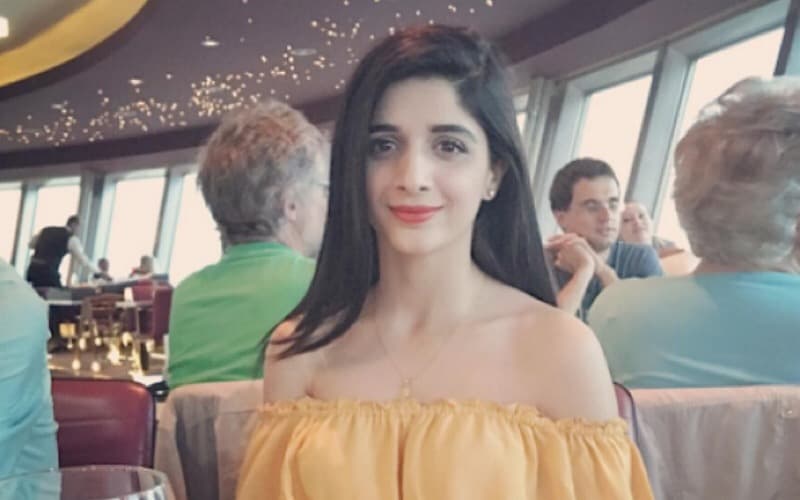 Another silly trend which popped up in many faces like cold shoulder, low neck and shoulder lines and off shoulder tops this year also did not look pleasing to the eye. There is something unsettling about exposing skin this way and while each to their own, these types of dresses are not what you would like to add in your wardrobe.
Black Lipstick
The gothic trend of black lipstick came back this year after many many years and while it has come a long way in becoming better looking, there is still no hope for it to stay in your makeup stash, especially if you do make up for looking beautiful, fresh and soft. Who can do that with black lipstick, no matter how matte and cool it is.
Odd Looking Shades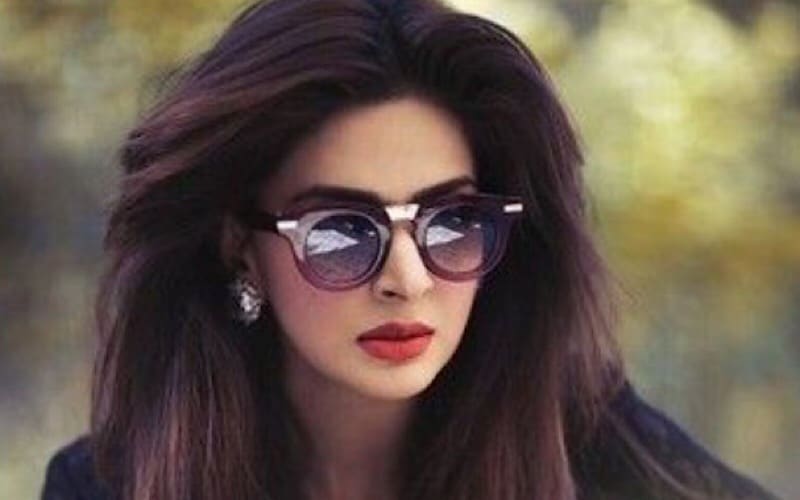 The variety and hues of sunglasses this year have been refreshingly amazing and they are one of the best accessories to immediately uplift any outfit and mood. However, some types of shades that make you look like an optician or a visually impaired person or even Kabacha may look different and hip but certainly not beautiful and classy. For that you have to stick to some forms of retro glasses and not venture too far ahead into the goofy side of showcase. See, they didn't even suit Saba Qamar.
Gota Kinari On Men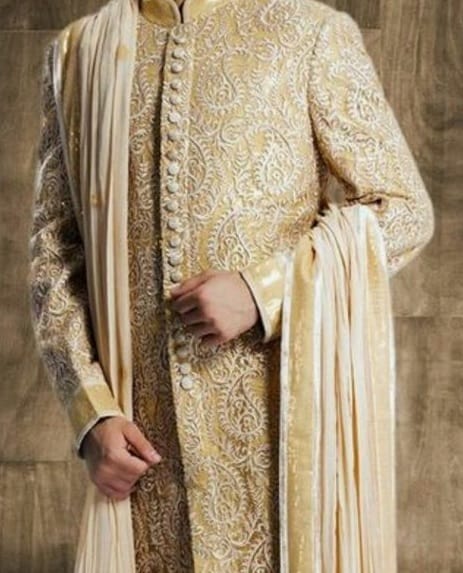 I don't know who originally thought of it that grooms should look more like brides, after all it's their special day too, but a lot of designers have jumped onto the bandwagon and produced masterpieces like this one. Please don't get offended, as these two are the current heartthrobs of Pakistan, but there is still nothing classy or trendy or modern or lovable about the bride and groom appearing in similar dresses; same embellishments, same formal fabric and even same dupattas. What is left? Some makeup and back combing and then it will the proud moment to celebrate  gender equality !!!
Messy Hair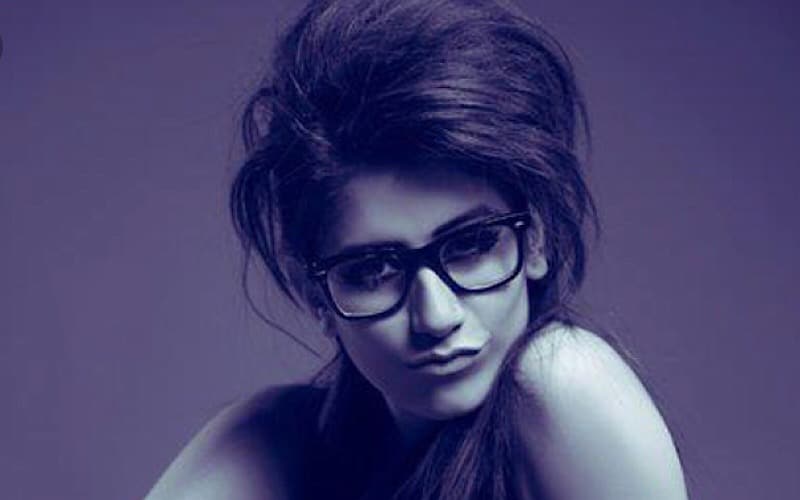 The messy bun has remained very popular this year, and for good reason. What can be more empowering and liberating for a woman than to throw up her hair in a messy bun and still look stylish? True, but the messiness needs to be controlled. Too messy and you can easily fall into the untidy category, rather than cool and casual which was the original inspiration.
Extreme Highlighting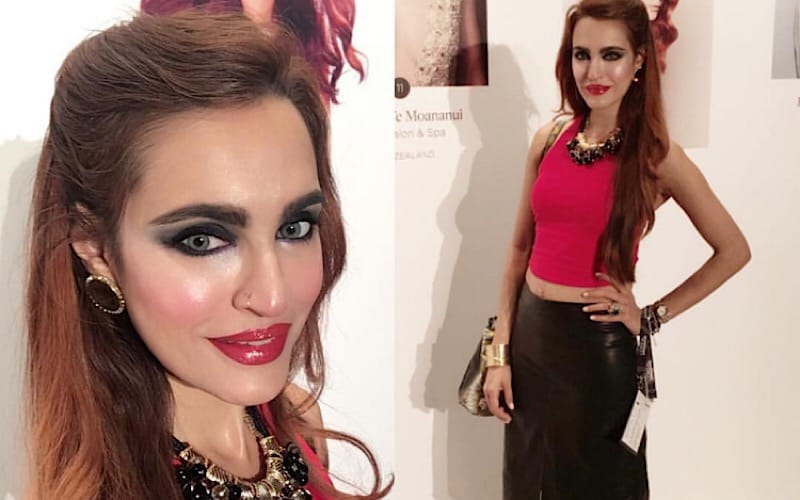 This year make up has been all about contouring and highlighting and sculpting your face. That changes the whole bone structure of your face. However, you still need to be cautious about the highlighter and use it sparingly. It should look like natural light fell on your face, rather than you applied shimmer with a very heavy hand. Some makeup artists have started highlighting quite a lot and when natural or artificial light falls there, the faces look anything but natural.
Do share with us if you got inspired by any trend this year, only to realize later that it did not even suit the model for it, so what hope do we mere mortals have !!