Apart from churning out one play after another, our TV channels also focus on producing long plays/tele-films. I think the channels have to work a lot harder because many a time I have noticed that the direction, acting, locations and production values of a tele-film are not always up to the mark. In fact, I sometimes find myself comparing recent tele-films and long plays with old ones that we used to watch on PTV, and realize that our standards have indeed deteriorated.
Here are some long plays and tele-films I thoroughly enjoyed:
• Behadd
Produced by Momina Duraid, written by Umera Ahmed, directed by Asim Raza, starring Nadia Jameel, Fawad Khan and Sajal Ali, without a question, 'Behadd' tops my list because what more could you wish for? The plot was well-thought out, the dialogues were touching, characterization was convincing and the production values were flawless. Nadia Jameel, Fawad Khan and Sajal Ali outdid themselves and kudos to the director for making 'Behadd' a viewer's delight :) I can watch this tele-film over and over again without getting bored.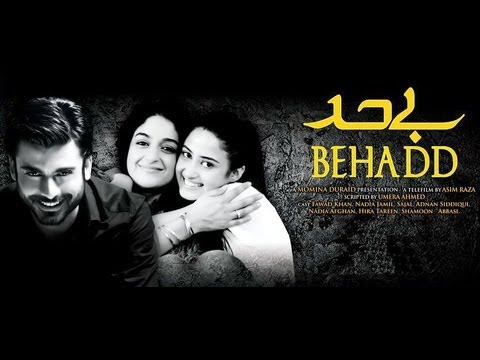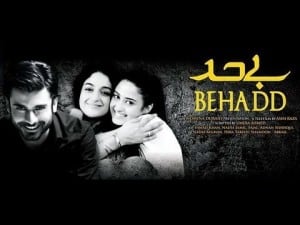 • Ek Mohabbat 100 Afsaanay
I think it's impossible to talk about long plays and forget Ashfaq Ahmed's amazing works. I am sure you all have your favourites from this series but my all-time favourite HAS to be 'Qurat-ul-Ain'. The 'love' depicted in this masterpiece was actually the love a person has for his plans, dreams, aims and profession. The story focused on a young man who only had one goal in life-to be a pilot. But his whole world shatters when the doctor tells him he doesn't have 6X6 eyesight, which is required for the profession he is looking up to. The guy was so obsessed with his life-long dream to become a pilot that he finds it impossible to bear this loss and loses his mental stability. My eyes always brim with tears when I watch the last scene of this long play :/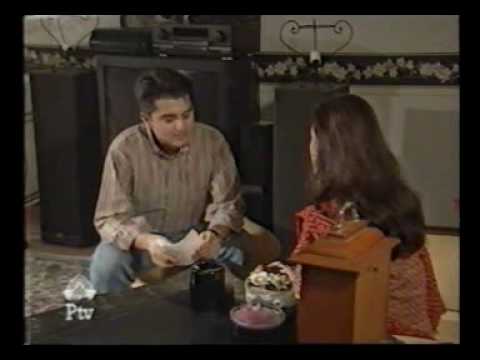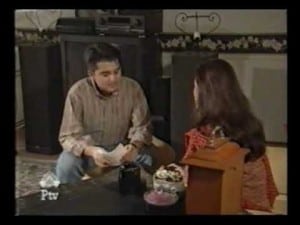 • Qissa Saat Raaton Ka
A long time back, a long play starring Shahood Alvi and Nabeel was aired on PTV. The play falls in the 'Horror' genre. The story focused on a man named Ramiz (Shahood Alvi) who accepts a challenge put forth by his fiancé, and agrees to spend a night in his dada ji ki spooky haveli. Ramiz gets a lot more than he had bargained for when he finds out that the haveli is haunted by the aggrieved spirit of a man (Nabeel) who died before he could ask his mother for forgiveness. Overcome by pain and remorse, the way Nabeel's injured spirit says, 'Mein tou maafi maangne ja raha tha', really scared the living daylights out of me! The play was truly worth-watching and good news for those who haven't watched it: it's easily available on tune.pk and dailymotion (in poor quality though). Both Shahood Alvi and Nabeel looked so young in this play! I'm sorry I couldn't find a good picture for this play :/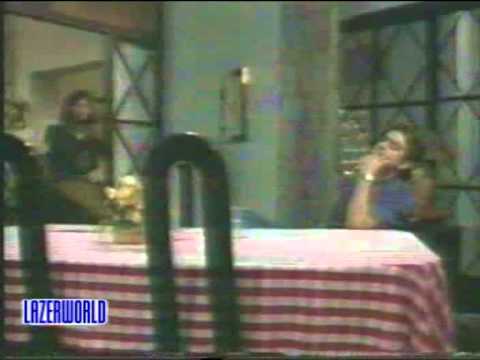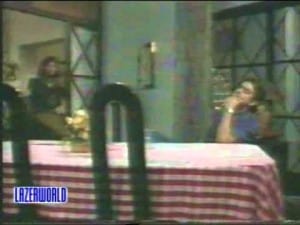 • Nishan-e-Haider
'Nishan-e-Haider' series was a great initiative taken to pay tribute to our fearless heroes such as Captain Raja Muhammad Sarwar Shaheed, Major Tufail Muhammad Shaheed, Pilot Officer Rashid Minhas Shaheed, Havaldar Lalak Jan Shaheed and many more! Their heart-wrenching stories and undeniable efforts to save the country were perfectly portrayed in this series. Though this play was aired a long time back, the army scenes and action sequences were done amazingly well. The director did a commendable job and the actors were also true to their characters.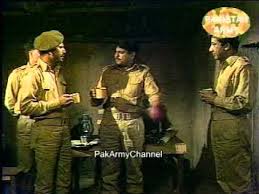 • Kahani Ek Raat Ki (Lamha)
The main focus of the series,'Kahani Ek Raat Ki' was how one eventful night can change a person's life completely. 'Lamha', starring Aiza Khan and Affan Waheed, was one of the initial episodes of this series, 'Kahani Ek Raat Ki'. I chanced upon this one while flicking across channels. The story revolved around two young lovers who run away from home to get married but while waiting for the train that's supposed to take them away, the two find themselves asking one same question: 'What if their love is not enough'? You may think this looks like a filmy lame love story but believe me-it's not! Just give it a go and you will be surprised for sure. The sweet and simple story offered a great message for all youngsters out their who make hasty decisions without forethought. And yes, Aiza Khan (by the way, her bangs looked truly adorable) and Affan Waheed shared sizzling chemistry on-screen!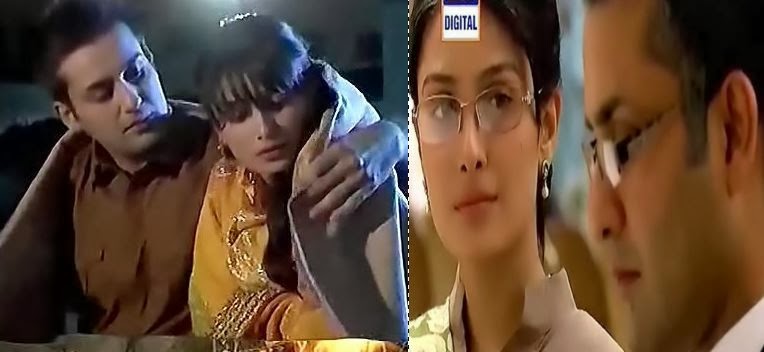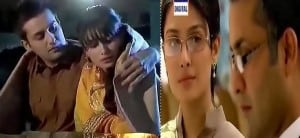 I find people raving about tele-films like 'Tamanna ki Tamanna' starring Sanam Saaed and Bilal Khan, and 'Ek tha Raja Ek thi Rani', starring Hamza Ali Abbasi and Sarwat Gillani, but since I didn't watch any of these, I couldn't say much about them. If you have watched any of these, tell me more about them. I am sure you all have many names to add to my short and precise list, so please feel free to share your thoughts!
Maryam Mehdi