In October 2013, Waar was released on Eidul Azha which made new records of success and revenue collection. It earned nearly 240 million on the box office making it the most successful Urdu film in Pakistan. After Waar conflicts between its director Bilal Lashaari and Producer/Writer Hassan Rana were reported in press. Both are now working on separate projects where Bilal is working on Remake of Maula Jutt, Hassan Rana announced a mega budget movie Yalghaar (یلغار).
Yalghaar  (یلغار) is based on the mission of Peochaar Valley during Operation Rah-e-Rast,carried out in Swat in 2009 against Tehreek Taliban Pakistan. Shaan Shahid , Adnan Siddiqi, Bilal Ashraf are playing security officers roles in this film. Humayun Saeed is appearing in the darkest role of his career, as a Taliban commander. It is shot in various locations across Pakistan. Famous anchor Nimra Bucha is making her acting debut in this film.
Now its First Look is released today, it is expected to release on upcoming Eidul Azha .
Starring: Shaan Shahid, Humayun Saeed, Adnan Siddiqui, Asher Azeem Gill, Umair Jaswal, Naeem Haque, Gohar Rasheed, Bilal Ashraf, Owais Shiekh, Ahmad Taha Ghani, Wali Yousuf, Atiya Khan, Sana Bucha, Ayesha Omar, Aleeze Nasser, Armeena Rana Khan, Uzma Khan
Genre: War/Action/Thriller
Writer, Screenplay: Hassan Rana
Music by: Xulfi
Background Score : Xulfi
Directed by: Hassan Rana
Produced by: Asim Saleem Bajwa, Javeria Hassan Rana, Hassan Rana
Presented by: Mindworks Media Productions
Distributor: ARY Films
Its FB page describes the film and its team as follows:
A high octane action film. A very first serious attempt in the subcontinent to make a proper War movie.
Plot :
The film is inspired by real life true stories of the amazing death defying operations conducted by the Pakistan Army. Yalghaar goes up close to follow the lives of the young, passionate officers and soldiers whose patriotism is throbbing with every heartbeat for their country
The Name Mind Works Media and Hassan Rana have become synonymous with block buster feature films. His very first production WAAR became the most successful film in the history of Pakistan. Keeping up with the tradition Yalghaar is slated to be another mega production which is going to blow the audience away with its hi octane action sequences and wonderful story line. The movie went into production after about 3 years of extensive research. Apart from using a vast number of choppers and heavy ammunition, an artificial tunnel and complete cave system was created in Karachi to replicate one found in North Waziristan.
In preparation of their roles, all actors spent time with their real-life alter egos.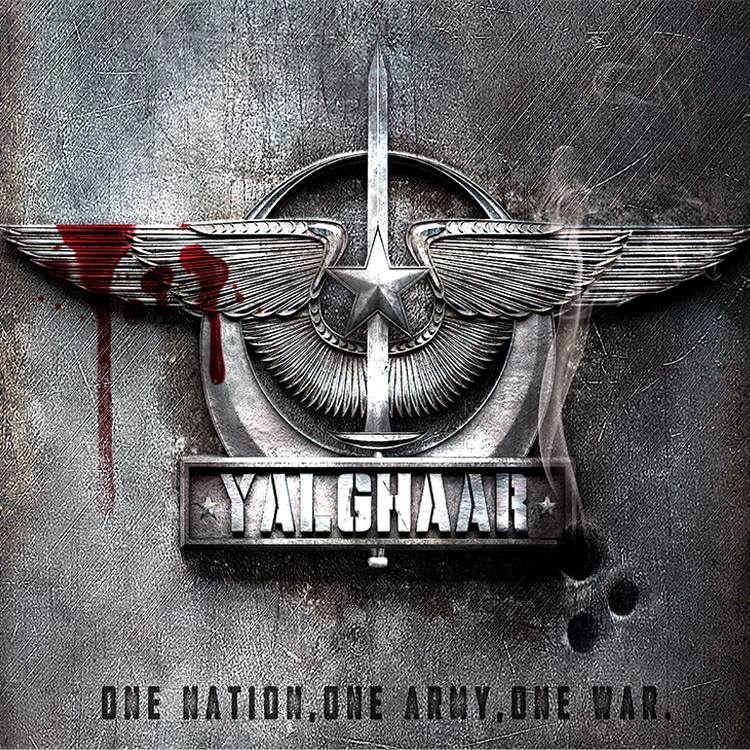 Rashid Nazir Ali