Yashma Gill is a gorgeous, talented and young Pakistani television actor. She is a very promising actor. Her drama Pyar ke Sadqay made her a famous Pakistani television celebrity. Her character Shanzay was loved by fans. Her other notable dramas are Ab Dekh Khuda Kya Karta Hay, Bebak and Kis Din Mera Viyah Howay Ga. Lately, she has been appearing in ARY Digital's hit drama serial Tere Ishq Ke Naam. Yashma Gill is loved because of her brilliant acting and her flawless beauty.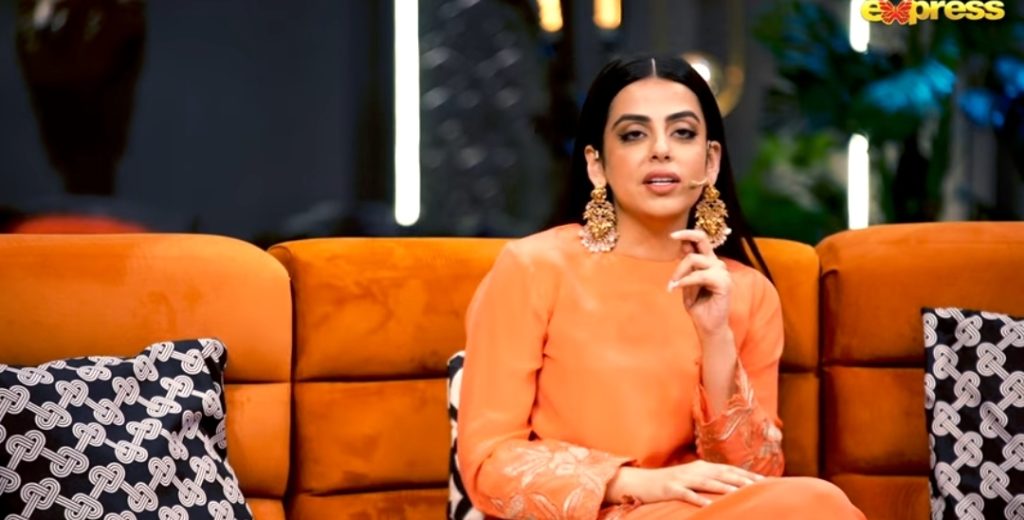 This week, Yashma Gill appeared on Express Tv's show The Talk Talk Show, hosted by Hassan Choudary. In the show, she talked about getting settled. She said that her mother keeps on showing her proposals but she doesn't like them. Talking about fetching her own match, Yashma Gill revealed an interesting fact, she said, "I have been wanting to settle down because it's my age to get married and I can't find the decent proposal because of my 10:00 am to 10:00 pm timings. So, I decided to contact the metrimonial website, at the start, they didn't believe that I am Yashma Gill, they saw me on video call and demanded 4 lacs as registration fee and 4 lacs after the proposal and marriage. I thanked them and said, 'I will find my proposal myself, thankyou', when they saw it is me, they increased charges and demanded a lot of money". Here is the link to the video:
The gorgeous actress previously talked about getting married in Nadir Ali's podcast.