One thing Yasir Hussain is known for more than his acting talent is definitely his inappropriate jokes. He became the target of a huge controversy when he did it at an award show and made a joke about child abuse. He was recently under fire again for making a joke targeting the Trans community and now he has done it again with none other than close friend Hania Aamir.
Hania Aamir opened up her insecurities and struggle with acne and shared in a post how things can affect us emotionally. Yasir did a Q and A on his Instagram and when asked about Hania Aamir, he passed a tasteless joke about her struggle. Hania responded to it and told him and everyone that making inappropriate jokes about anyone's insecurities is not at all funny. Here is what she had to say: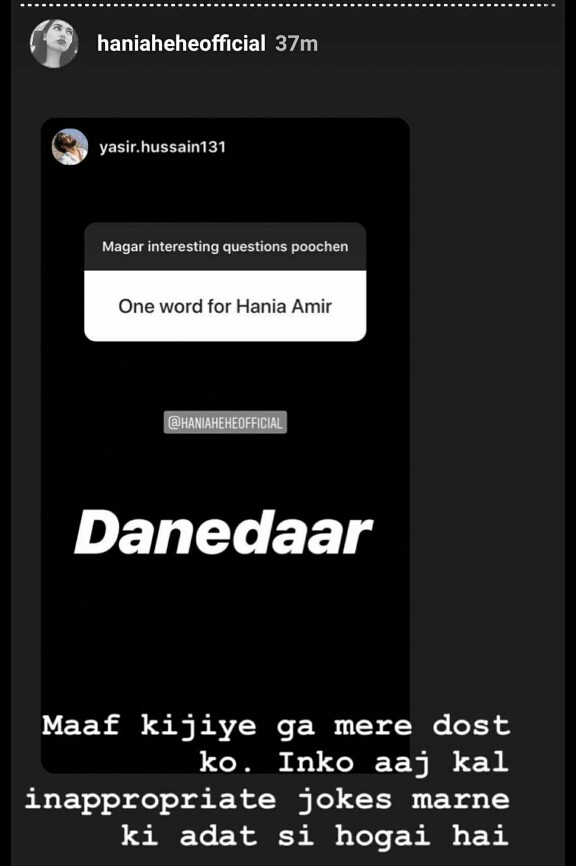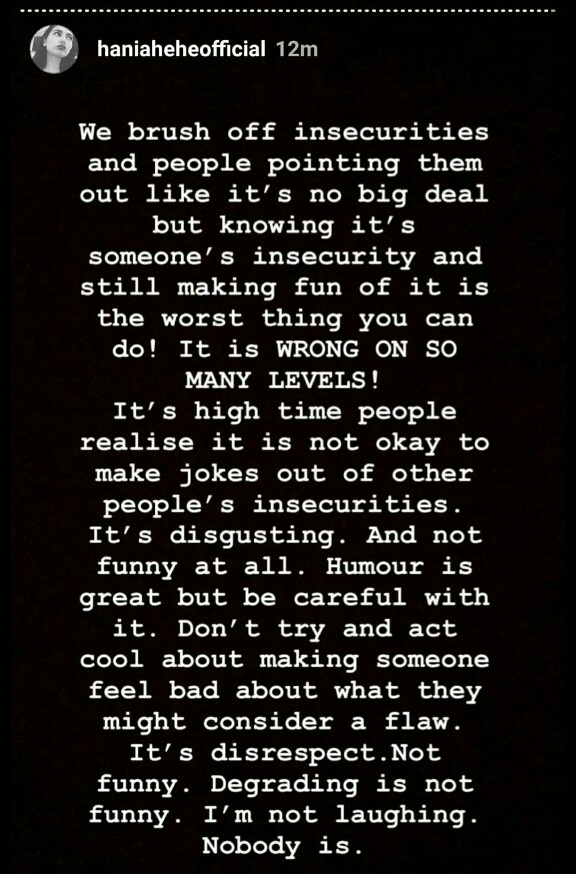 Even Mahira Khan jumped into it and backed Hania Aamir: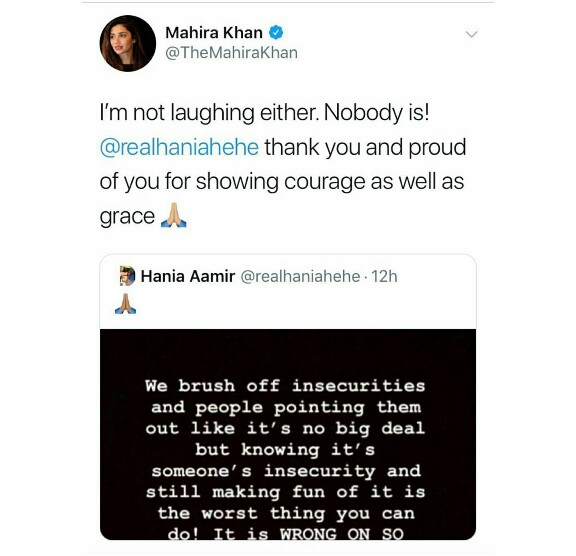 Well, its high time that Yasir Hussain should learn how to be responsible with his words and hurting someone like that is not getting him anywhere!