Everyone is aware that Iqra Aziz and Yasir Hussain are a couple. They have been spotted together several times and even celebrated their birthdays together. They were seen supporting each other regularly with Iqra Aziz also defending Yasir during the whole trans comment controversy. The Q and A Yasir did recently have sparked another controversy against him where he mocked Hania Aamir but he also went on t answer some questions regarding his and Iqra's relationship. He was going to write a whole book on her: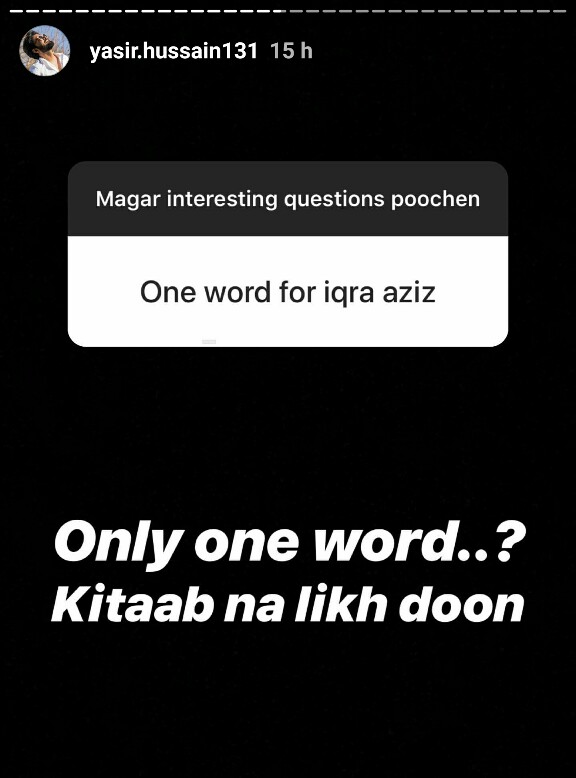 When asked about their relationship status, he went on to say that they are engaged too: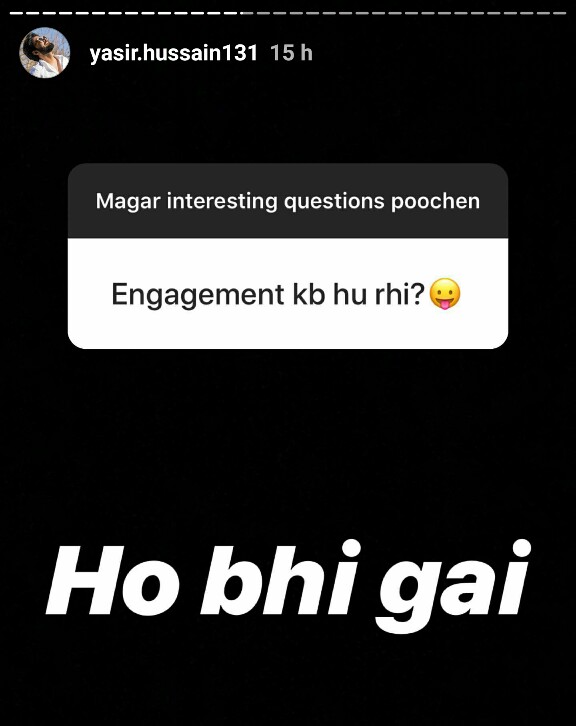 With Yasir, one can never be sure but if the news is true, congratulations to the couple!