Yasra Rizvi is a Pakistani actress and director of film Manto. She is famously known for her classic Urdu poetry. Yasra's poetry is meaningful and touches human emotions.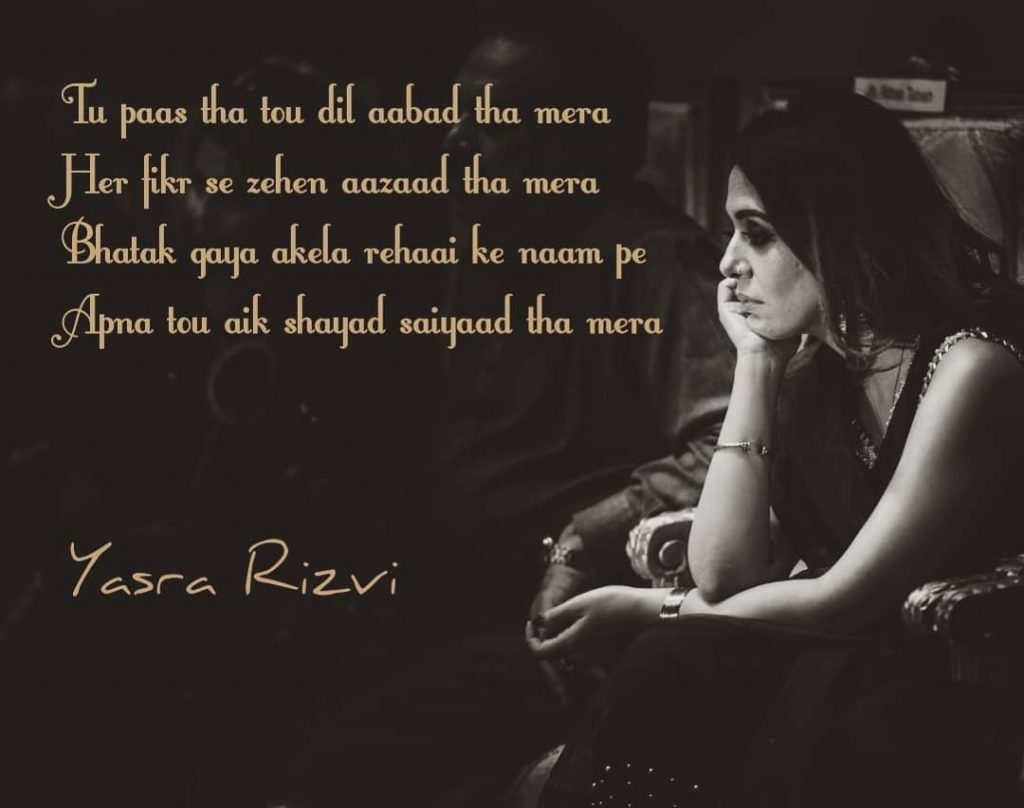 She is one of the most eloquent and celebrated contemporary poets of Pakistan and India. She performed at Jashn-e-Urdu Mushaira in Dubai.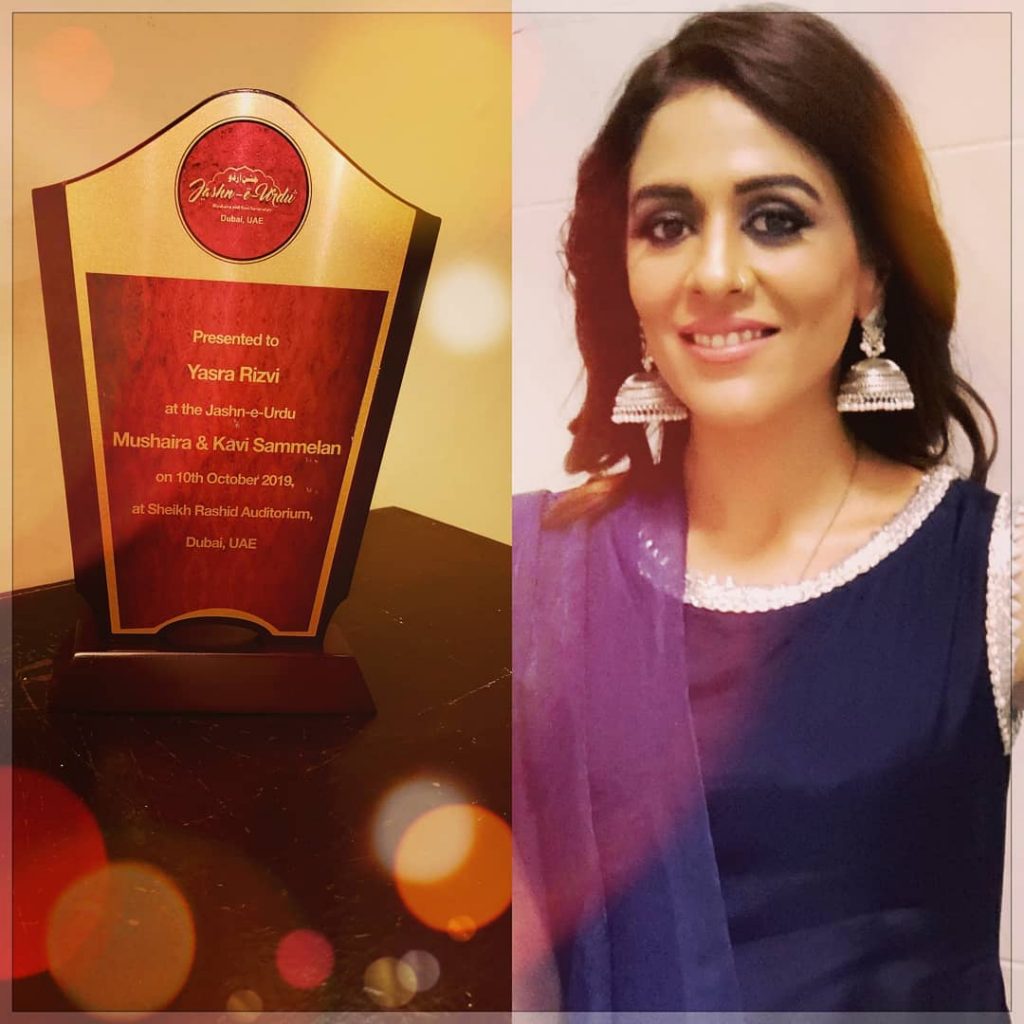 Let's dive into some of her best pieces of work!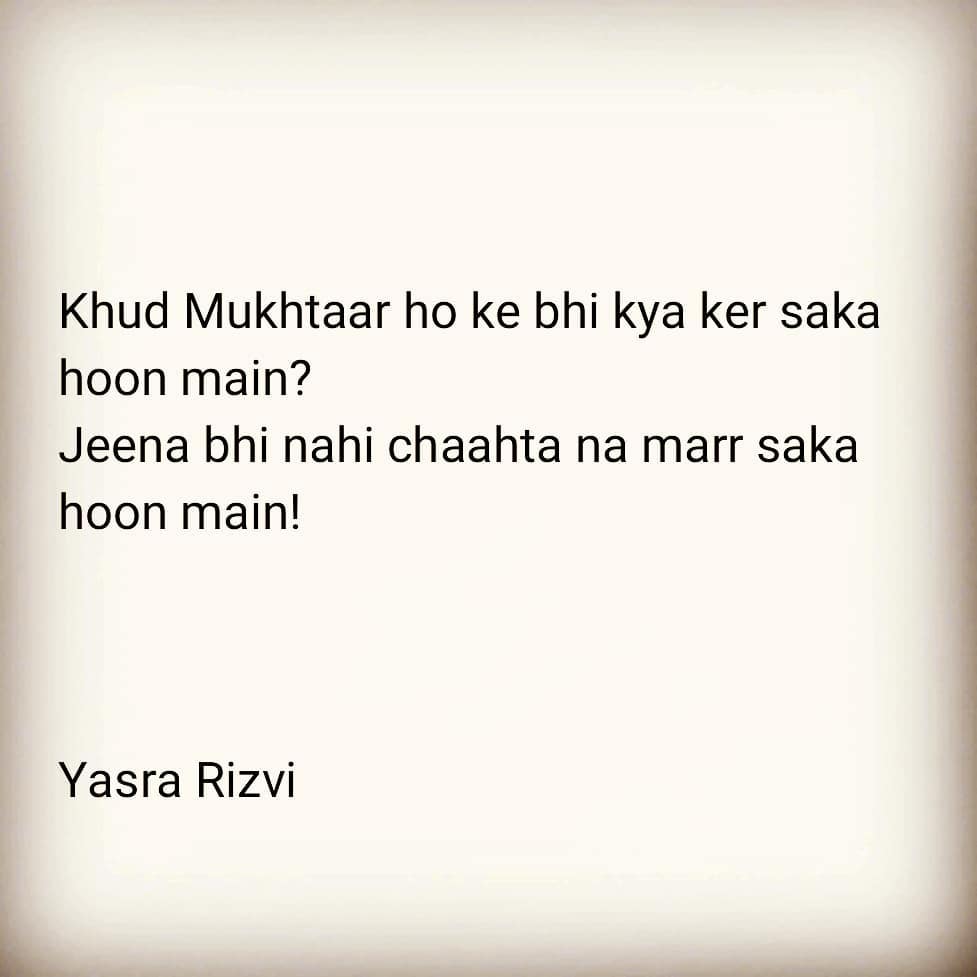 Kya tum woh shakhs ho
jo iss tarhaan se kehte ho?
Yeh soch yeh aankhain
Yeh lehja yeh baatain!
Kab se dil mein naqsh ho
Sadion se yahan rehte ho!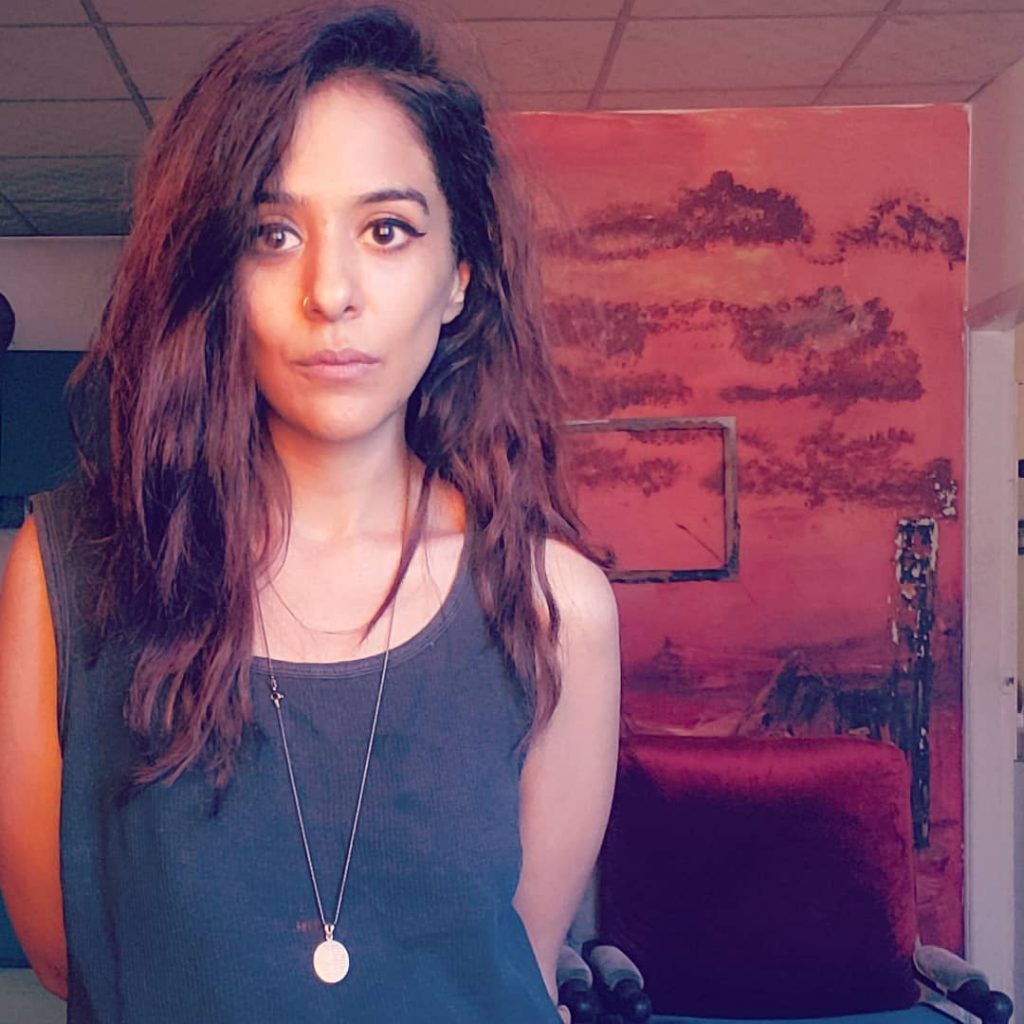 Sirate-e-Mustaqeem by Yasra
'Itni si baat hai aur ghumae jarahe ho' by very talented Yasra
One real video from Mushaaira while Yasra was taking a tea-break!
Another piece of poetry which will touch your emotions
What are your thoughts on this? Let us know in the comments section.