Yumna Zaidi and Merub Ali are famous for playing sisters in the recently aired popular drama, Sinf-e-Aahan. People loved their chemistry as on-screen siblings. Since then it seems their friendship has grown stronger and now both seem like best friends. Sinf-e-Aahan is Merub Ali's first drama. Yumna has a lot of well-known dramas under her belt. She is considered as one of the most talented television actresses of recent generation. She has won several awards for playing diverse range of versatile characters. Some of her most famous drama serials include Aap Ki Kaneez, Ishq Zahe Naseeb, and Ishq-e-Laa.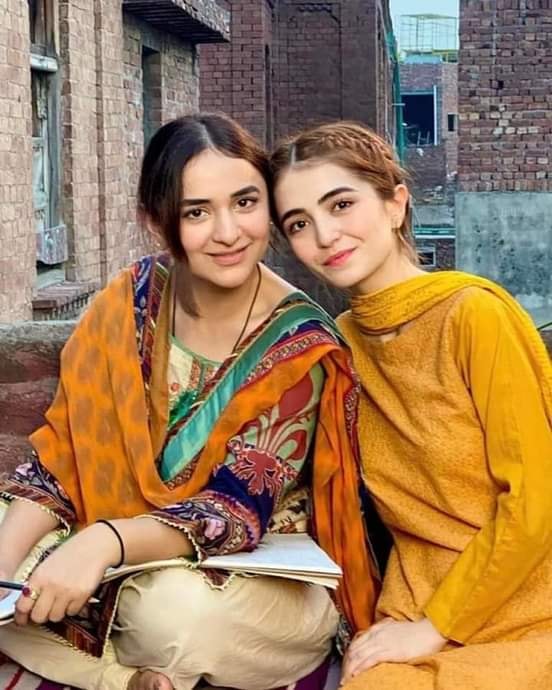 Yumna and Merub recently did a photoshoot together for the clothing brand, Rang Rasiya. The duo did a shoot for their lastest Eid Collection'22, Muskan. They both seemed to have a good time while doing the shoot. A behind the scene footage shows them sharing a friendly banter, however people have criticized them for the language being used in the video and the manner in which the two were addressing each other. Yumna was also seen giving Merub an artificial flower in the video to which Merub says that maybe Yumna gave her the artificial flower because she thought Merub was fake. People also criticized Yumna's weight gain and asked her to get a fitness trainer. People made comments on the way they spoke to each and how Yumna seemed to have gained weight and looked on the chubbier side. People also came to the defence of the male model working at the shoot as Yumna and Merub were seen making fun of him criticizing his height calling him, 'Khamba'.
Let's take a look at some of the comments, videos, and picture highlights from the shoot.