Fashion inspiration can be taken from anywhere. Once a look becomes "hit" ,we see it being replicated almost everywhere. Since India and Pakistan have been a part of larger sub-continent, many of their fashion choices in terms of weddings and festivals are same. However, looks like someone from Team Aik Sitam Aur was a huge fan of Alia Bhatt's wedding look. Alia looked extremely charming and beautiful in an understated bridal look with open hair.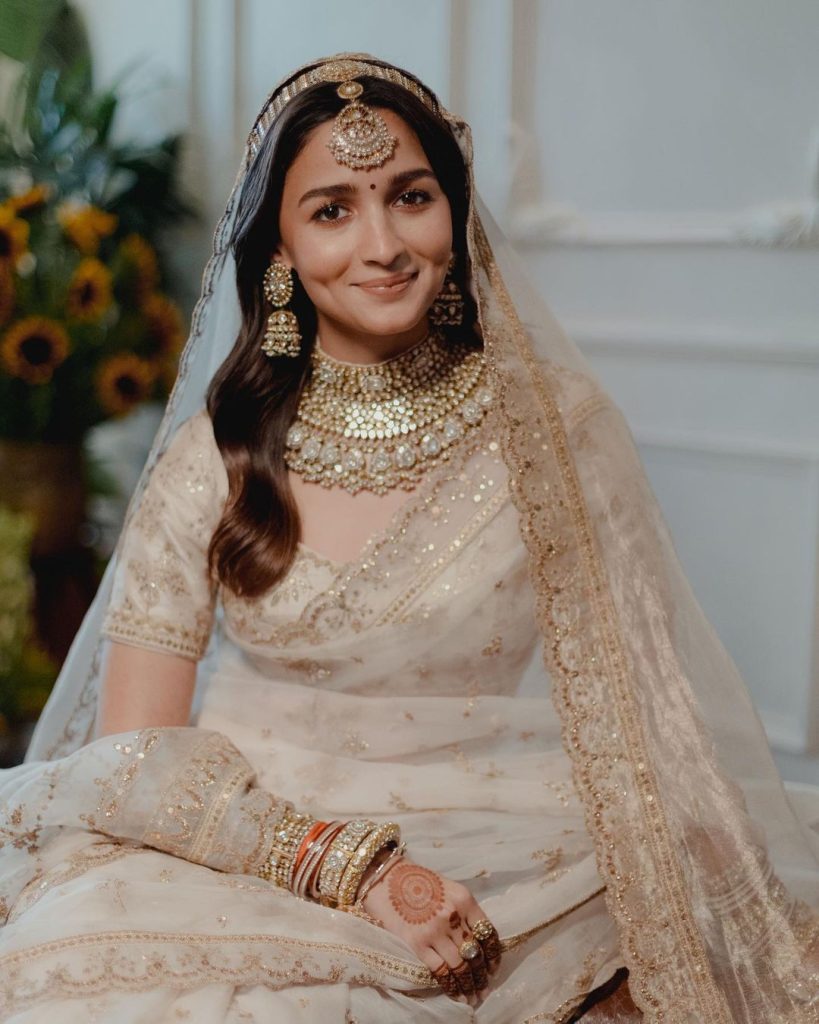 And so did our Ushna aka Anmol Baloch in Aik Sitam Aur: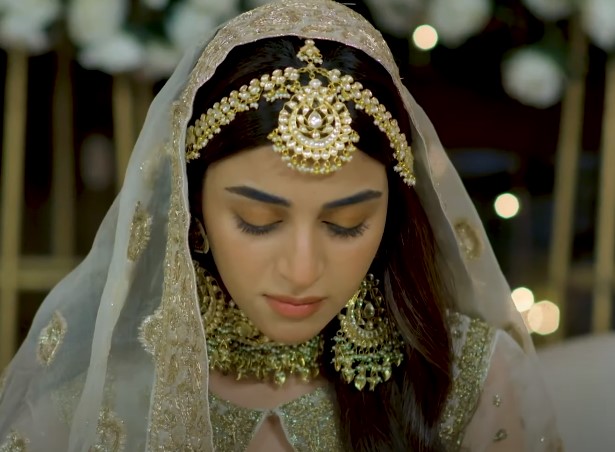 But Ushna's look is a ditto copy of Alia Bhatt's look from her real life wedding. From her uncharacteristic matha patti combined with open hair to her heavy choker styled necklace and her jhumkas. Eevn the colour of wedding dress seems to be "heavily inspired" by Alia. Check out: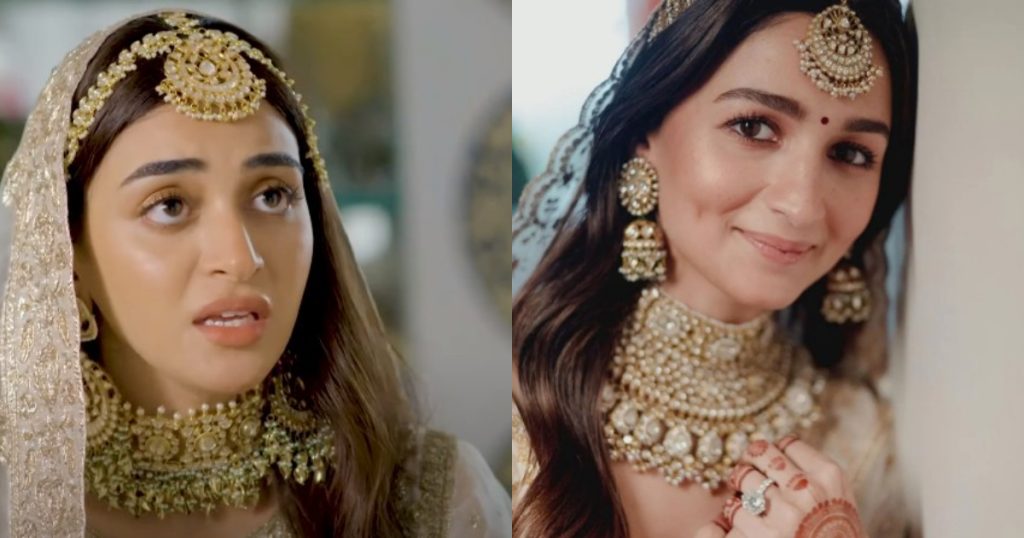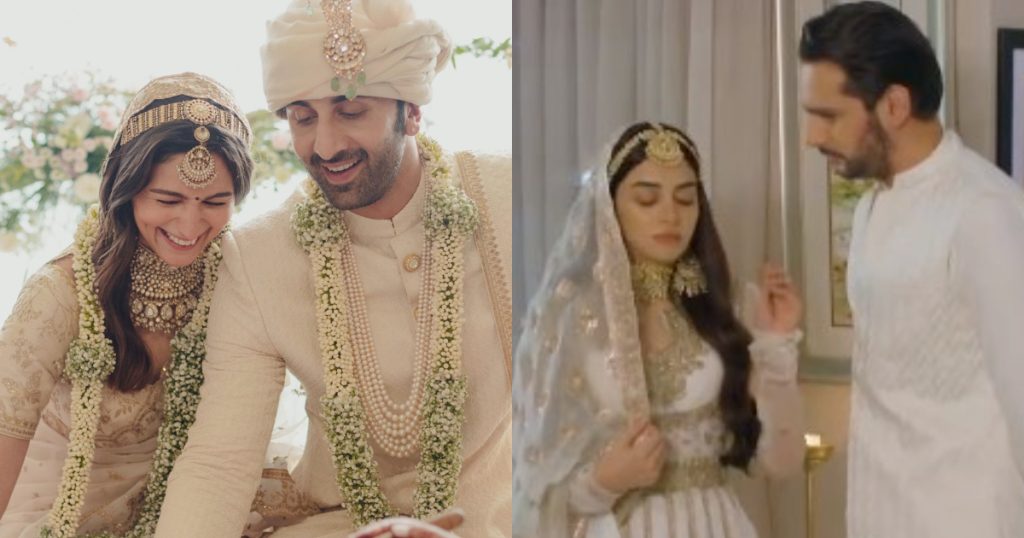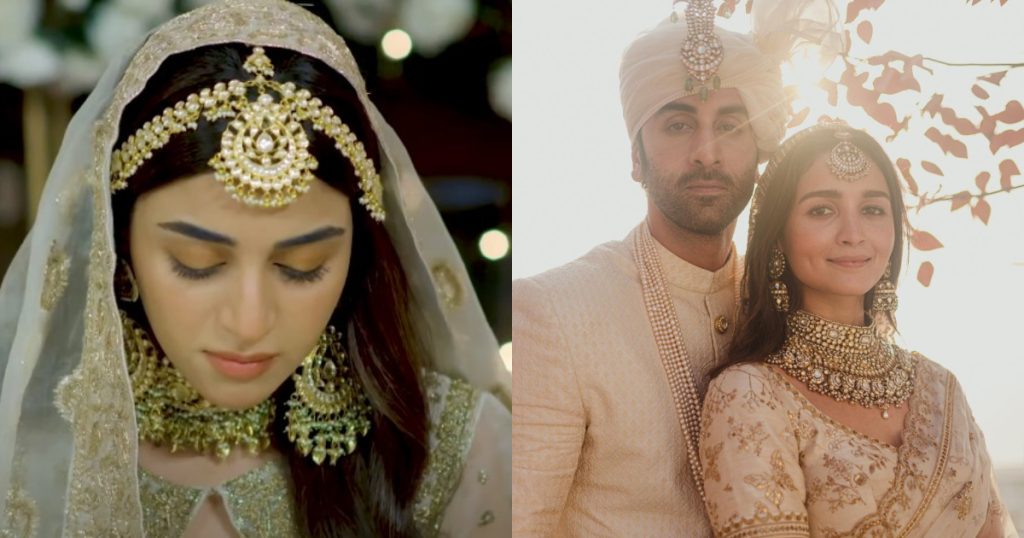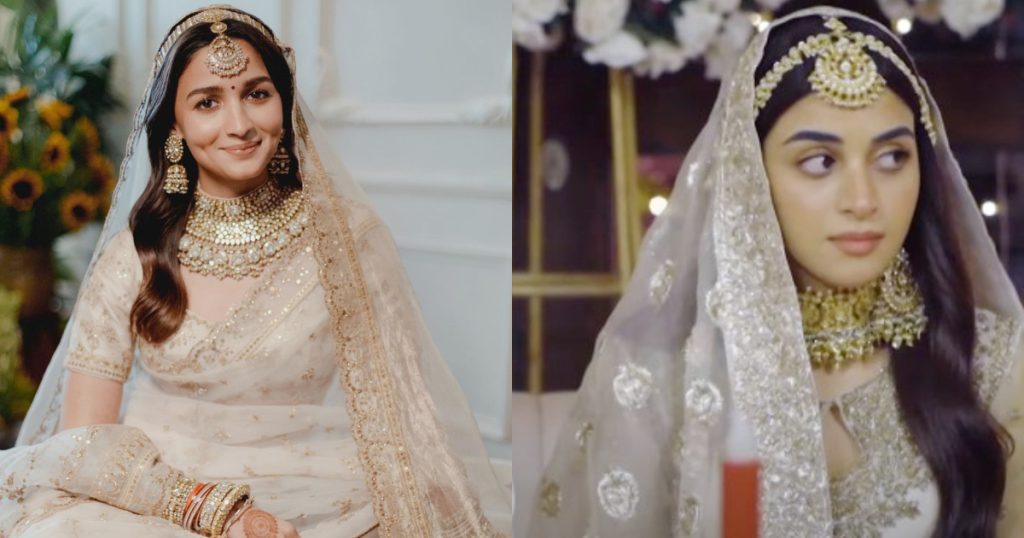 What do you think? Is it mere inspiration or a full copy of Alia Bhatt's wedding look?