Zahid Ahmed is a well known Television actor who has proved his mettle on the TV many times. His famous dramas include Besharam, Ishq Zahe Naseeb, Zara yad ker and Muhabbat Tujhey Alvida .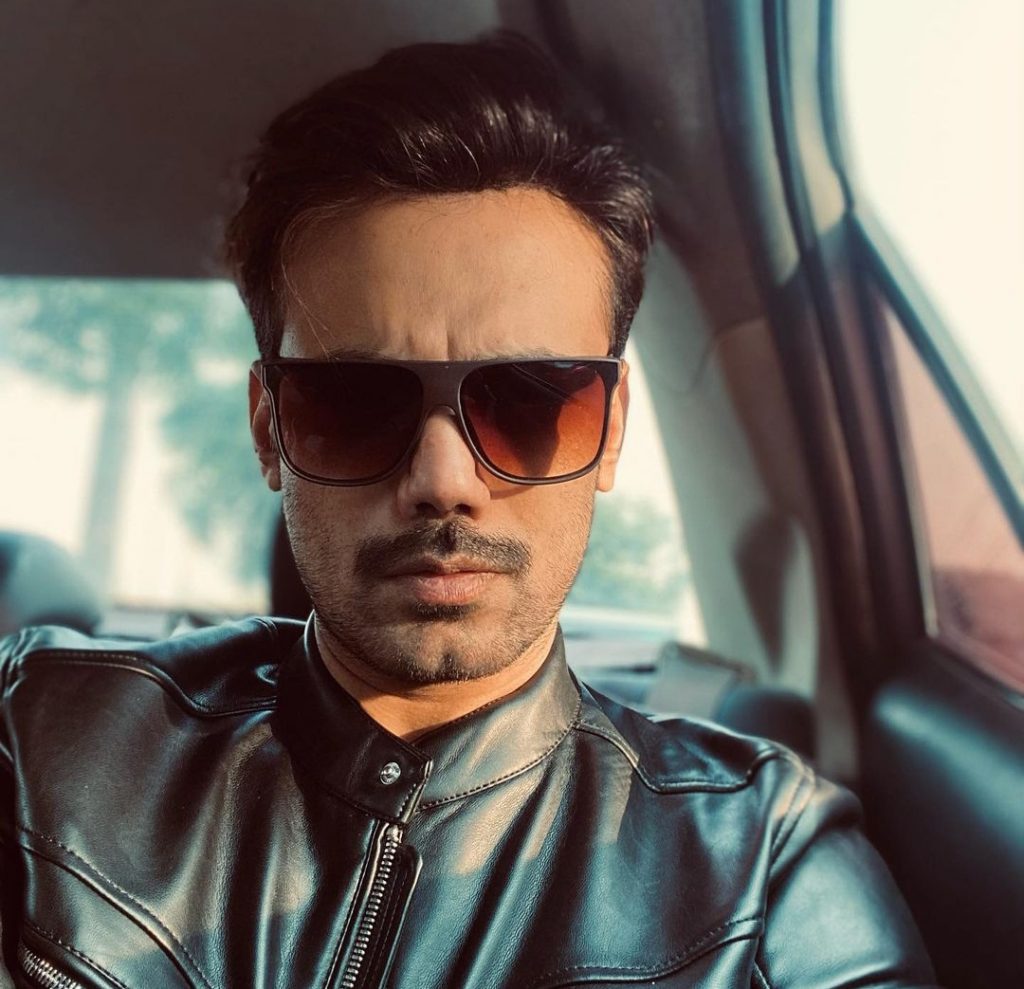 Now a days, the actor is busy shooting for his upcoming film ' Ghabrana Nahi hay ' with Syed Jibran and Saba Qamar.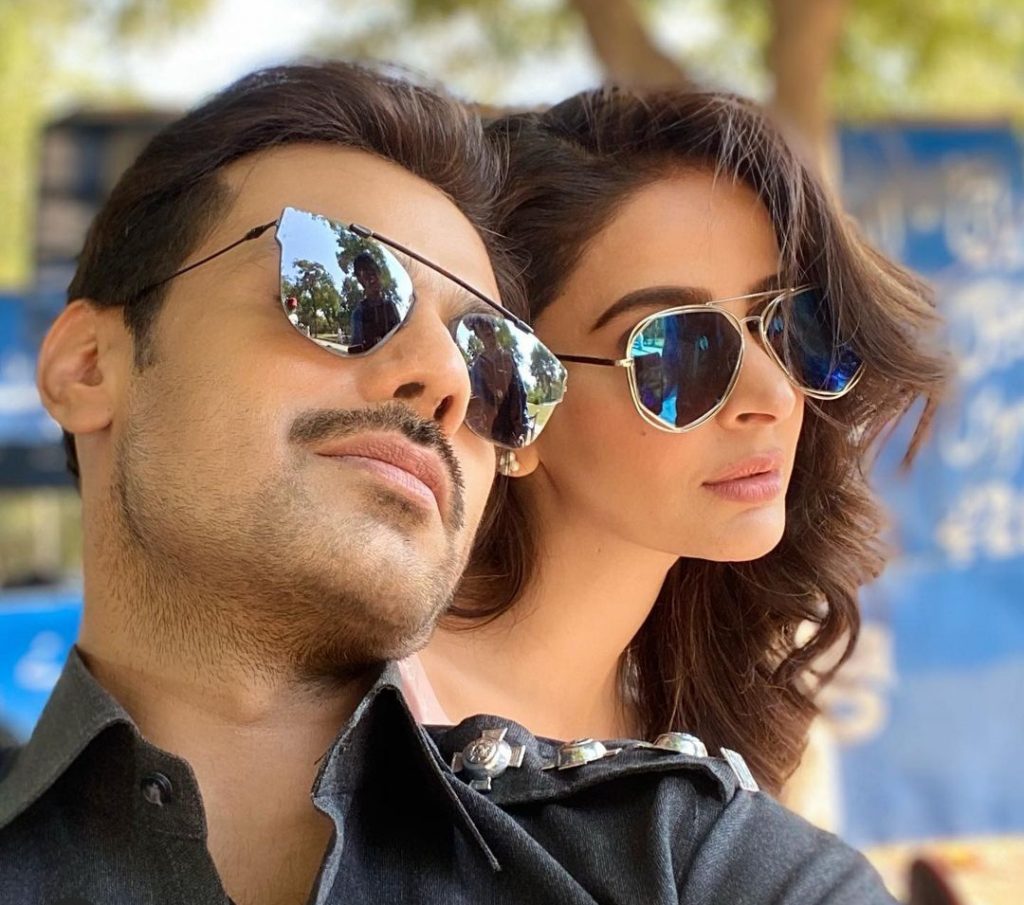 The actor has recently posted his new picture with the caption, "this is how we go to work" . In the picture Zahid can be seen wearing black leather jacket. In the comment of the picture the actor got instantly trolled by a social media user, regarding his attire.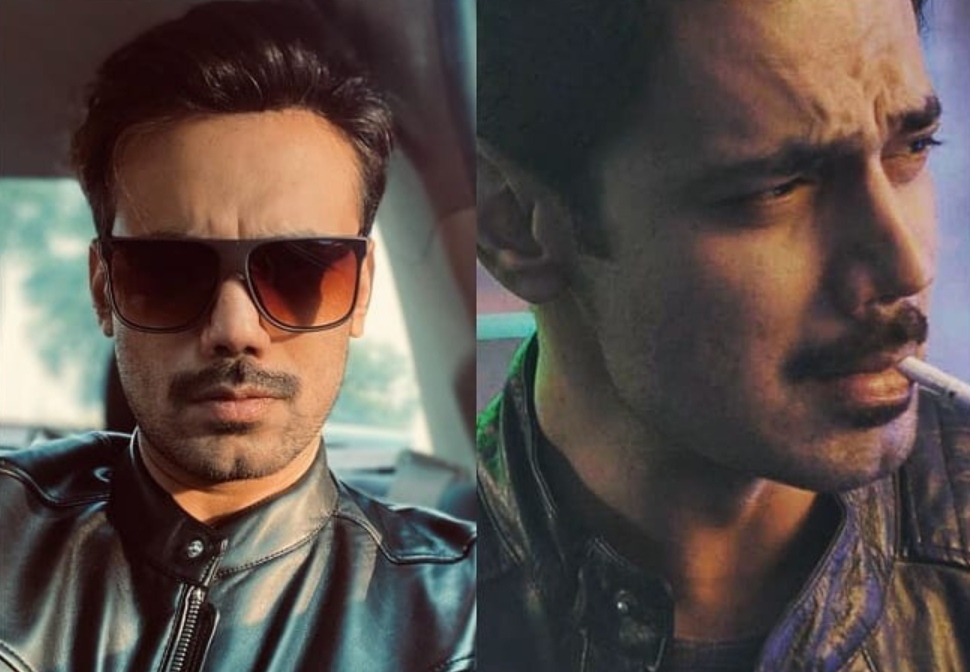 Zahid Ahmed is totally unapologetic when it comes to the trolling. Here is how he sarcastically handled a troll on his Instagram.
The user commented on the picture , " have you bought this jacket from Raja Bazar or Saddar? "
To this, Muhabbat Tujhey Alvida actor replied, " I bought it from Saddar, Raja Bazar is in Rawalpindi". The fans absolutely loved his satire and liked his knowledge about the locations .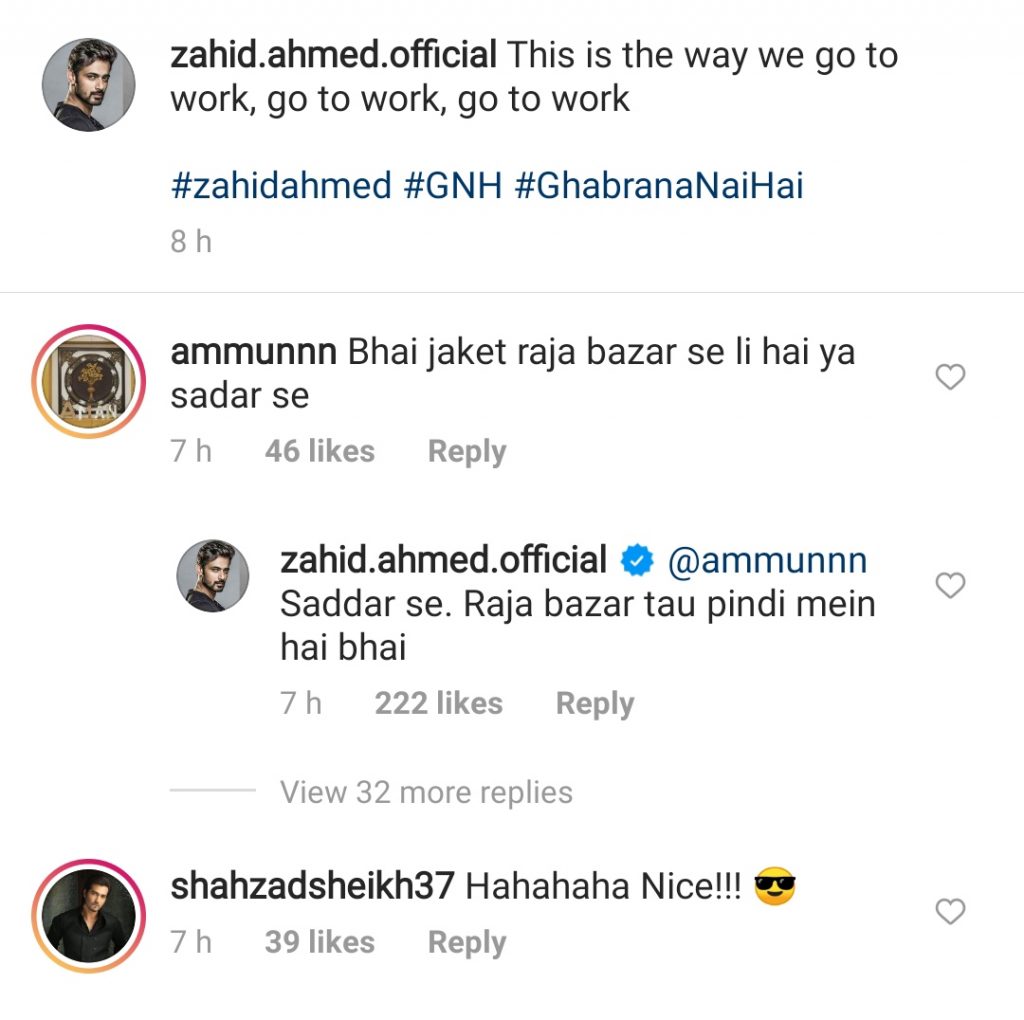 The Ishq Zahe Naseeb actor often interacts with his fan on Instagram and also gives reply to the criticism and the trolls.