Zohra Sehgal passed away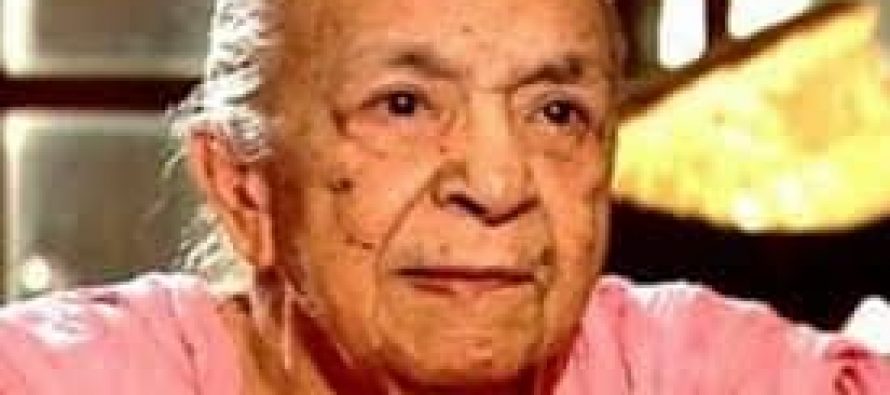 Zohra Sehgal a famous name of Indian cinema and theater passed away at the age of 102. Though Zohra is famous as an Indian artist but she belongs from the era of artists who started their career before partition of British India and are termed as Sub=continent artists having roots on both sides of border. Zohra also has a Pakistani connection, her sister Uzra Butt migrated to Pakistan after partition with husband Hameed Butt where she worked for parallel theater mainly for Ajoka theater in Lahore. Zohra has also visited Pakistani multiple times working in several dramas of Ajoka theater in Lahore. Zohra also spent a considerable time of her life in Lahore before partition.
In 1992 both sisters worked in Ajoka theater's drama 'Aik thi Naani' in Lahore with her sister Uzra Butt. This drama was based on real life events of both the sisters. Uzra Butt passed away in 2010 at the age of 93 in Lahore. Both Zohra and Uzra were born in Saharnpur, United Province, British India in a noble muslim family. Zohra Sehgal passed her secondary education from Kinnaird College, Lahore. Both Zohra and Uzra worked for theater in India in 1930's where Zohra met and married theater artist Kameshwar Sehgal. The wedding took place in 1942 after which both Zohra and Kameshwar settled in Lahore then capital of Punjab province in Britsh India. During riots following the partition, Zohra migrated to Bombay (now Mumbai) where Kameshwar Sehgal passed away in 1959. They both have two kids Kiran Sehgal and Pawan Sehgal. After the death of Kameshwar Sehgal, Zohra continued acting on both theater and films till her last days.
The content is compiled from following sources of BBC Urdu website
http://www.bbc.co.uk/urdu/entertainment/2012/05/120505_zohra_sehgal_feature_tf.shtml
http://www.bbc.co.uk/urdu/multimedia/2012/04/120427_zohara_shegal_audio_ka.shtml
Rashid Nazir Ali
---