Mansoor should take his mother's advice and start valuing things that really matter in life before he loses more than he already has. Tonight's episode had some very deep and meaningful dialogues to its credit. I must admit though that Saadi's character has been a complete disappointment. The character is etched-out well but the actor playing the role has failed to do justice to his character. Saadi should have been charismatic but unfortunately that is not the case. Alishba Yusef and the actor playing Saadi's character have absolutely no on-screen chemistry, this is also the reason why their "connection" with each other seems forced.
While Laila was willing to give Mansoor another chance, Kukoo reminds her that she does not even know the man she is about to give a second chance. Kukoo's dialogue about Laila and her being the same was so true. They are the same for Mansoor because he has used them both in ways that suited him. Kukoo was the perfect mistress for Mansoor but she didn't fit in the criteria which the society and men like Mansoor have for a wife. Laila was the perfect wife material because she was young and submissive and most importantly because she was his mother's choice. Mansoor only apologized to Laila because he wanted things back the way they were but this time around Laila wasn't willing to go the extra mile to make this relationship work. Mansoor is not interested in Laila full stop! Laila is no longer in denial and therefore she is not willing to give Mansoor benefit of the doubt. Laila's comment about Mansoor's friend bringing his phone at night went to show that she is not being fooled at all. It is quite apparent by now that Mansoor wants to look good in front of his own mother and he wants Laila's mother to have a good opinion about him too. Laila is wise enough to know that and therefore indirectly she threatened Mansoor by mentioning the phone incident.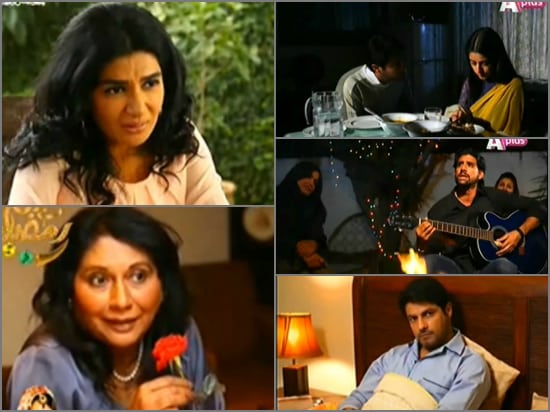 I wasn't expecting Mansoor to change therefore whatever happened in tonight's episode did not come as a surprise at all. I think what Mansoor did tonight will prove to be the final nail in the coffin. This could be Laila's ticket out of this dysfunctional marriage. Kukoo's reaction to Mansoor's advances was an absolute pleasure to watch. Mansoor wants to be in control of Laila and Kukoo's life and he is finding it very difficult to accept the fact that both of them have moved on. Mansoor may think that Kukoo and Laila are ganging up against him but in reality both these women are doing what is good for themselves.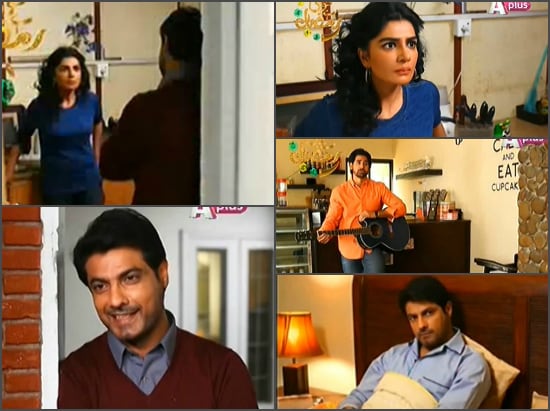 I am waiting to find out if Laila's mother will realize at some point that a woman needs much more than a handsome husband who earns well. Will she ever be able to see that this man is incapable of making her daughter happy? Or will Laila just stop caring about what her mother expects from her and she will make a decision that will make her happy? With the exception of "Saadi" all the other actors are doing a commendable job. Every actor in this play is probably playing one of the most memorable roles of their career.
Fatima Awan