The news of Canadian based Pakistani Youtubber/Comedian Zaid Ali's marriage took all his fans by surprise today when the pictures of the grand ceremony started circulating on the social media which showed Zaid in a groom's getup posing with a bride on stage, but as it turns out, it was a huge misunderstanding because Zaid was putting his heart & soul in the upcoming video, hence the get up. The news circulated on the social media in a jiffy mistaking it to be his real wedding.
Here's what both Sara Sarfaraz & Zaid Ali had to say about the pictures that were circulating on the social media that implied they were actually getting married: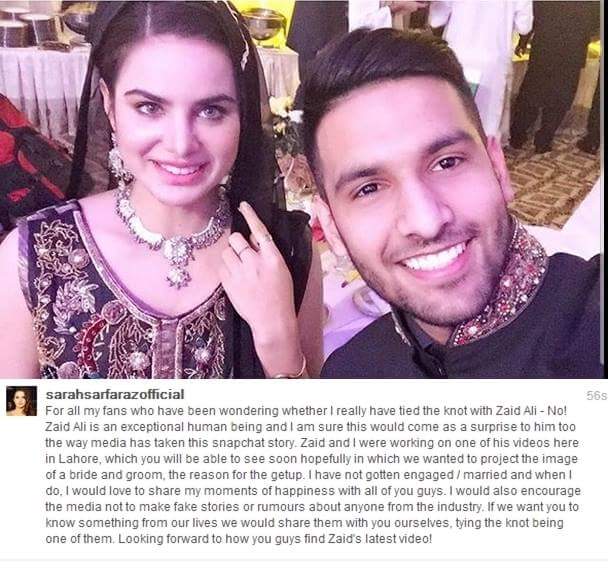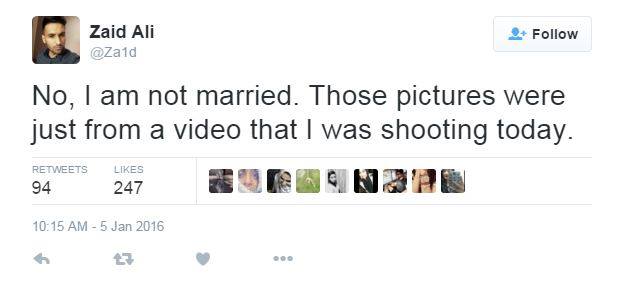 Share your thoughts on it & tell us if you're eagerly waiting for the video that already has created so much of hype before its release.