Oh wow, this was yet another exciting episode of Preet Na Kariyo Koi. Even though the pace has slowed down, I absolutely love watching this drama because the story is interesting & intense, therefore I totally think that the writer & the director needed this pace to take the things forward. I also believe that the dialogues have been written intelligently because the note at which the episode starts, by the end it is justified what was said & they play along those lines as well to put things in perspective.
This episode was all about Shagufta's growth & Suleri's interest in her. Even though Yazdani doesn't believe in going out of the way for Shagufta, deep down he is her well-wisher & that is why he believes in reminding her of her responsibilities & more importantly, what's right for her. Yazdani wasn't too satisfied with the way Suleri was showing interest in Shagufta because Yazdani knows his friend in & out, so he was sure that he wouldn't allow Shagufta to choose a course of her life & complete her degree, which actually is something that she eagerly needs to get a hold of, in order to help her husband.
Suleri is a thorough politician that is why he only believes in seeing his own benefit, which is why before handing over such huge responsibility to Shagufta, he didn't even think about her 1 year old daughter Noor ul Ain. For Suleri, his only concern is Shagufta & Noori is only Shagufta's responsibility. The way they showed how Suleri played with her helplessness was quite interesting actually. He started off by offering her a favor & Shagufta accepted it without even knowing what was in store for her just because Shams ordered her to stay by Suleri's side as he has a lot of faith in him. Shagufta was so eager that she chose to medicate her daughter just because she was keen to please Suleri so that he can do something for Shams.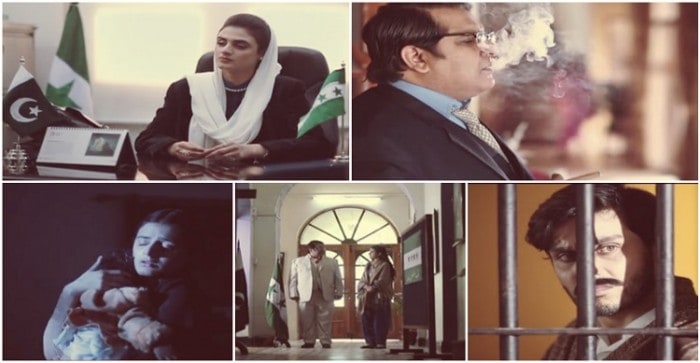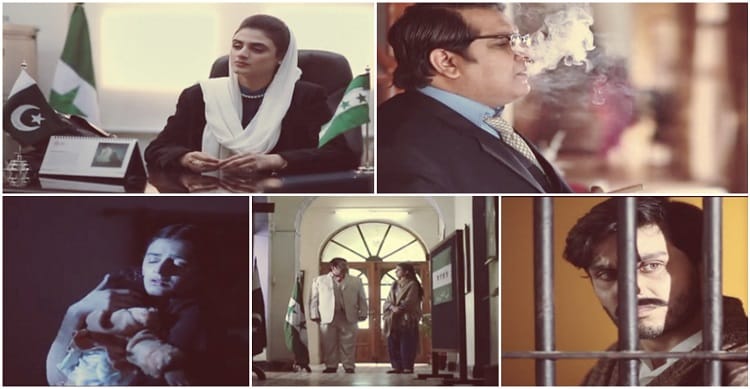 Shagufta's guilt when she returned home at night & the struggle to buckle up the very next morning was shown perfectly. Shagufta made a point to Suleri that she wouldn't let Noori come in her way & this is exactly what she was trying to prove. Each & every one of them is dependent on one another, that is why they all are doing what is in their best interest. Shams has told his wife to be by his mentor's side as he believes that way Suleri will always be reminded of him by Shagufta, Shagufta is following her husband's orders that is why she is doing everything to please the man she thinks can help her family & then comes Suleri, who is only helping Shagufta because he knows she will prove to be a very important pawn in his political game. Sadly, both Shams & Shagufta are so blinded by their desires that Noori isn't their priority anymore but at least Shagufta isn't as guilty as Shams because she is doing everything for him whereas he is being unreasonable. Shams tried to put a blame on her for medicating Noori but the moment he heard that Suleri ordered Shagufta to leave Noori behind, he didn't retaliate at all. Also, I think Shams himself doesn't understand that he is needlessly pushing Shagufta towards Suleri & this is not going to benefit him at all. Shams seems to be living in a fool's paradise because it was so hard for him to absorb that Shagufta has outbid him & Suleri has offered her such a good post, that is why he tried to leave an impression on her that she was getting everything from Suleri only because she happens to be Shams's wife & not because she is qualified enough on her own!
So, Suleri had huge plans for Shagufta, he offered her to become the President of Women's Wing, that too in such a short span of time, whereas, Shams worked with Suleri for years, but he only used him as a goon & never really believed in raising his position. Shagufta obviously was skeptical but just because she was following Shams's orders & also just because she believes that Suleri is doing everything for their well-being, she chose to accept everything that Suleri offered. Sadly, Shagufta can not see that Suleri is in no mood to help Shams & he is directing all his attention only on her. Even though she has such a resourceful man like Suleri by her side, she still is alone in her battle of freeing Shams from the prison.
The whole scenario where Suleri kept Shagufta occupied while Shams was going through his final hearing was done perfectly. Shagufta definitely wanted to be with her husband to support him, but Suleri made sure to keep her busy as he doesn't want her focus to deviate. Suleri has very cleverly used Shagufta's predicament against her & in his favor because the moment he saw Shagufta was thinking only about Shams, which Suleri actually didn't want, he reminded her that she has to have a strong back to be able to help her husband, which again turned things in his favor & Shagufta ended up agreeing to his proposal as she believed in his advice.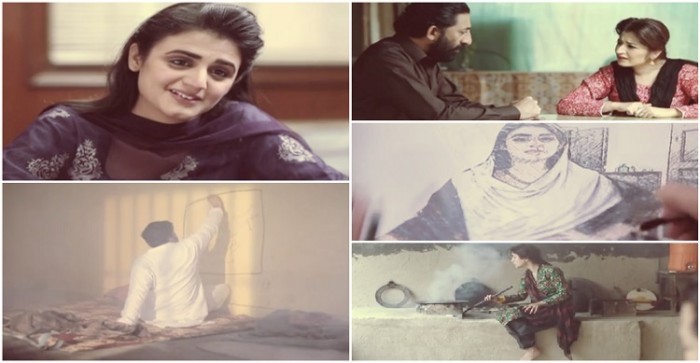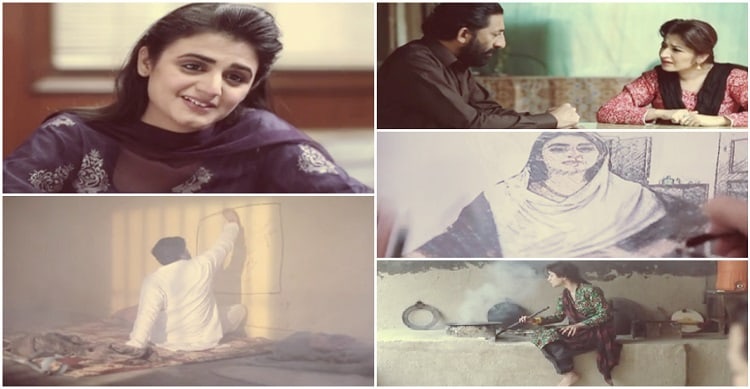 Suleri knows that Shagufta is very ambitious & knows how to use her brains, that is why he has created this bubble of false hope around her where Shagufta is now so dependent on him to believe that he is the only one who is going to help her & Shams, which definitely isn't something that Suleri wants to do at this early stage of Shagufta's political career. The conversation between Yazdani & Suleri was a clear evidence of Suleri's intention where he hinted that the moment Shams will come out of jail, he will force Shagufta to take a back seat & this is why he is not helping Shams because he has caught Shagufta's Achilles Heel & he knows that as long as Shagufta will stay in tough circumstances, she will be fierce & will ruthlessly do what Suleri will order her to do.
Shagufta's depression & her defeat was given a proper coverage too where they showed that Shams's life sentence took a toll on her but then Mushtaq's message that was conveyed through Zareena sparked a fire in her where she once again picked up the pieces & made herself strong because she knows that she has a battle to win against Mushtaq & prove him wrong by bringing Shams out of the prison. Sadly, nothing in Zareena's life has changed though & she is clueless about what she is supposed to do, that is why she is just being used as a messenger as no one sees her to be capable of doing anything else. I so wish, Shagufta had told Zareena to stay by Noori's side while she was fighting for Shams, at least they both would've gotten some sort of emotional support from each other, that they both at this point of time are in need of.
Anyhow, I loved seeing Shagufta's transition from a simple girl to a refined politician & this once again convinced me that Hira is well-suited for this role because the way she has embodied the character of Shagufta, no one else would've been able to do that. The episode ended at a very interesting note where now Shagufta is being forced to contest in the elections that will create such a scenario where she will come across her estranged family. The preview of the next episode seemed very very interesting & I can't wait for it already. I must say, I am totally impressed with the way the director has executed such a powerful story & also, I am glad that the writer has come up with something so different & intense. This drama for sure is the best drama that's airing on Hum TV these days. Please share your thoughts about this episode of Preet Na Kariyo Koi.
Keep Supporting,
Cheers,
Zahra Mirza.