Zunaira Inam, a research analyst, recently tied the knot with actor Usman Mukhtar. While Zunaira Inam has always praised her husband and their journey together, she also opened up about how different her life has been after marriage.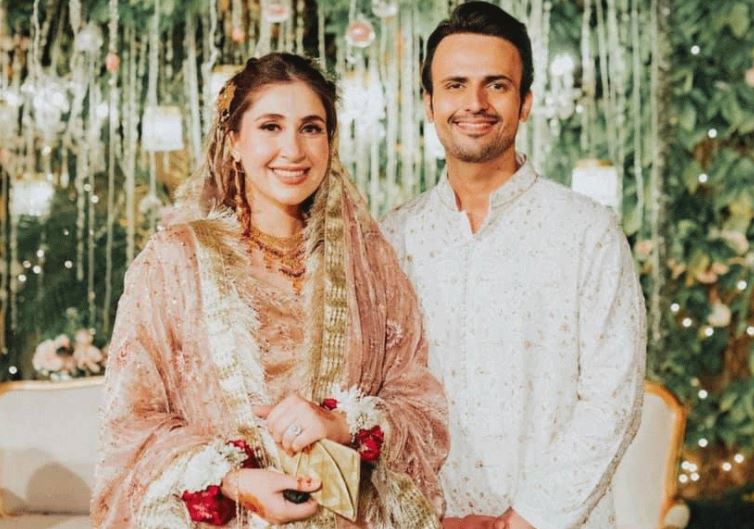 Recently, Zunaira hosted a question and answer session on her Instagram stories where someone asked her how different is she finding her married life. "It's been great so far, Alhamdulillah! The only thing I've been struggling with is referring to my husband's house as [my] home," she said answering the question.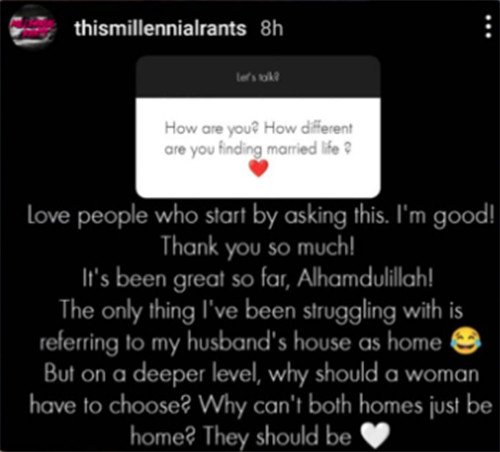 Women in our society are often conditioned to think that once they get married, the home they grew up in is not theirs anymore. They are expected to believe that the only home they have is their husband's house. Zunaira raised a very important question regarding the matter. "But on a deeper level, why should a woman have to choose? Why can't both homes just be home? They should be."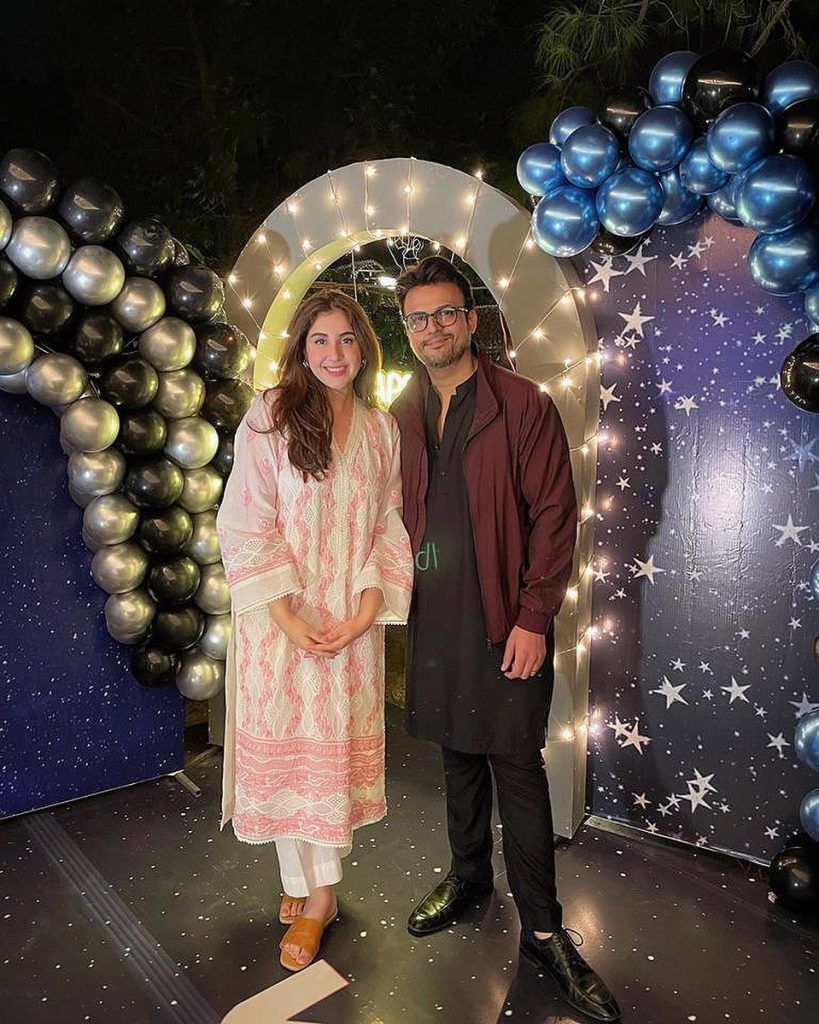 Marrying into someone's life is a big adjustment and we are glad women are speaking up about the struggles that bother them even when their married life and partner make them happy. Usman and Zunaira had a cute nikkah in Islamabad in March while other wedding festivities took place last month.