The popularity of Pakistani dramas transcends borders. Lately Pakistani dramas have explored different topics. Wrapping up a drama with a convincing ending is really important. There are so many dramas nowadays which highlight social issues and educate. It is crucial that such dramas should be ended with a strong message. There were so many such Pakistani dramas which started off extremely well but they went off track with every week and they ended in such a way that they left no impact. There were others which had the best endings. A perfect ending of a drama is one which ties all the loose ends perfectly and at the same time says true to its original plot.
Here is the list of recent 10 popular Pakistani dramas with best endings.
Udaari
Udaari was a meaningful drama with hard hitting messages. It dealt with the alarming issue of child sexual abuse and at the same time it explored the journeys of strong women. Udaari had many different tracks, all of which had a positive message. It was a drama which was loved by the viewers not only because of its meaningful storyline but also because of its entertainment value.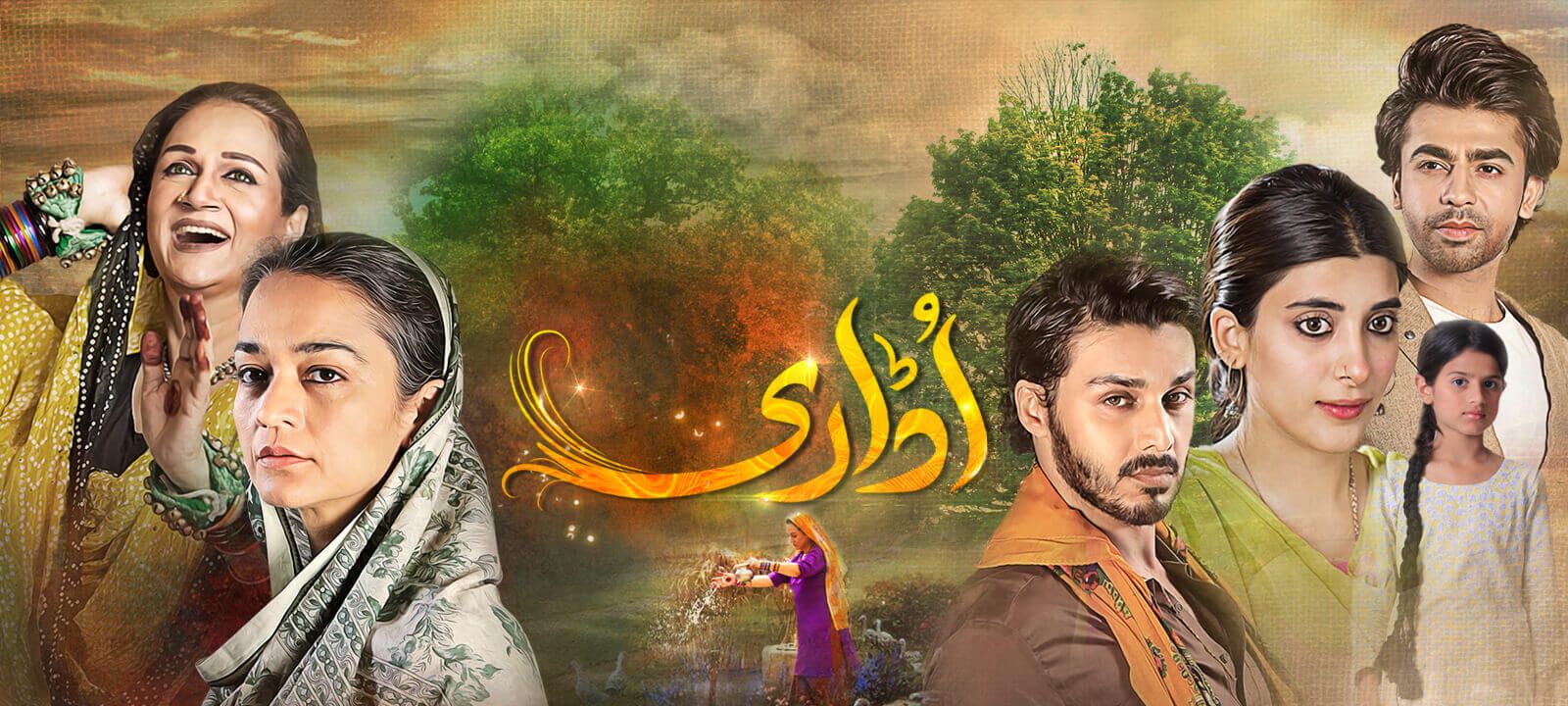 The last episode of Udaari was filled with positive messages and many questions that directly identified the reasons because of which a rape victim is unable to go to the authorities to get justice. When this drama aired, all the stories involving the issue of sexual abuse in Pakistani dramas ended with the victim getting married in the end or reconciling with their spouse, Udaari for the first time showed an ending all the viewers were longing to see. Zebu's (the main protagonist who is raped by her step-father when she is a child) future was shown bright like the shiniest star in the sky because she knew exactly what she wanted from life. Zebu's story's ending was the perfect example of the triumph of good over evil; she had been shown as an extraordinary girl who discovered a part of herself she did not know existed only because of everything she went through. Udaari's ending also showed how important it was for people to support and help each other. This ending was just as meaningful as it was emotional – which is a rare combination.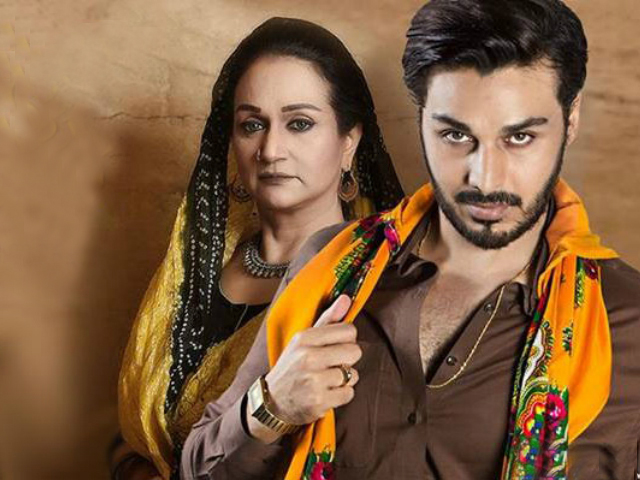 Dar Si Jati Hei Sila
Thought provoking, gripping, intense and disturbing – dramas like Dar Si Jati Hei Sila don't just happen overnight but a great deal of hard work goes into making them a success. This drama artfully and unapologetically highlighted many important issues which are most often brushed under the carpet or are not dealt with too seriously. The best part of this drama was that it had so many important messages for the victims as well as for the abusers! This was another one of those dramas which educated and entertained at the same time.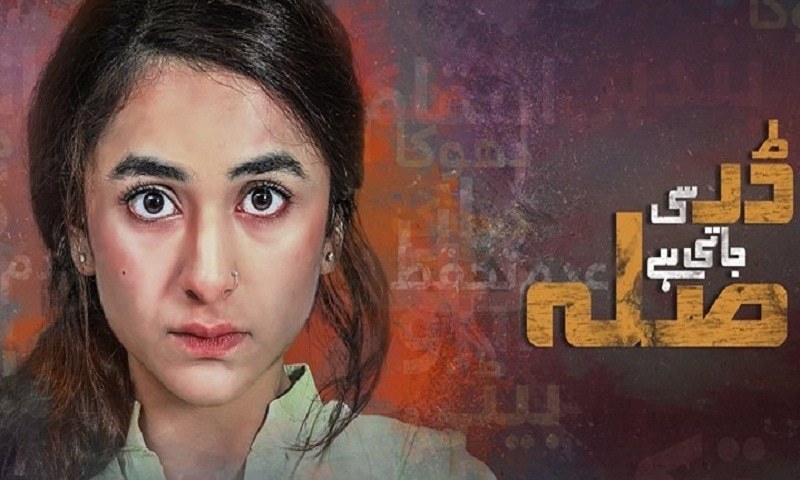 There are few endings which are as powerful as that of Dar Si Jati Hei Sila was. Dar Si jati Hei Sila covered so much from the complications of arranged marriages to the limitations of a joint family system. It also showed how far the main protagonists who were the victims for the longest time (Sila and Sadia) had come and how things had changed in Noor Manzil. Every single scene of this last episode was beautifully penned down and executed perfectly. The realizations and the punishments were also shown convincingly. Although, Dar Si Jati Hei Sila highlighted so many different issues but the makers somehow managed to give it an ending which was justified in every single way.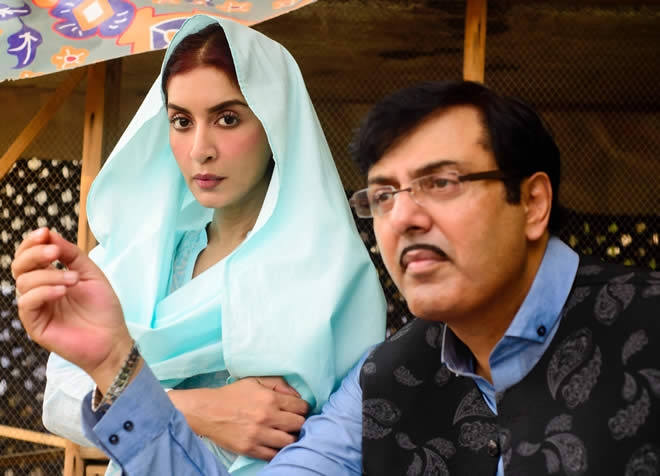 Kaisa Hai Naseeban
Kaisa Hai Naseeban was an entertaining and popular Pakistani drama which had an important social message. It was popular for its meaningful script and also its engaging story. Kaisa Hai Naseeban was the most watched drama serial ever till 2019. It was the story of a young woman Maryam who gets married to her cousin who is settled abroad. When she goes to Malaysia with her husband and mother-in-law who also happens to be her father's sister, the reality is really different from what she was promised when she got married. Maryam goes through hell after her wedding but in the end the writer beautifully put forward a really good message.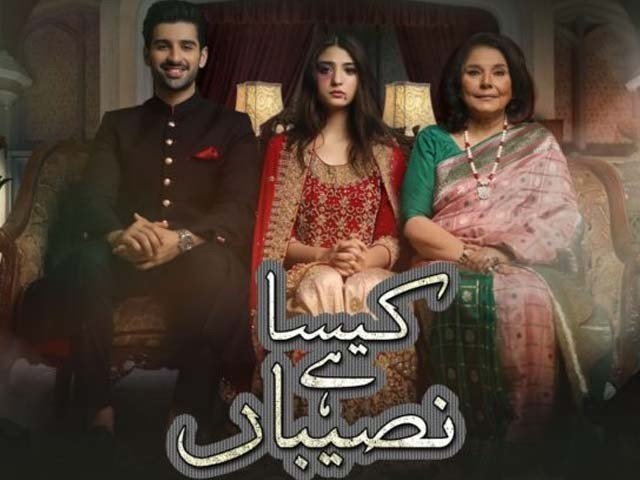 Kaisa Hai Naseeban showed how important it was for parents to not come under family pressure while marrying their daughters off. There are so many Pakistani girls who get married and go abroad and not all of them have good experiences therefore this was a story which a lot of parents and women could connect to. Unlike many other dramas in which women are shown forgiving their husbands once they apologize, Maryam decided to build her own future based on her own skills. It is rarely ever that the viewers are shown that a woman has a life other than marriage. Most importantly Maryam went through the worst but her story did not end with her being the victim. Kaisa Hai Naseeban not only showed that people pay for their wrongdoings but it also gave all such women out there hope that they have a future even after they have had a past in which they went through the worse. Kaisa Hai Naseeban has the best ending in every way possible.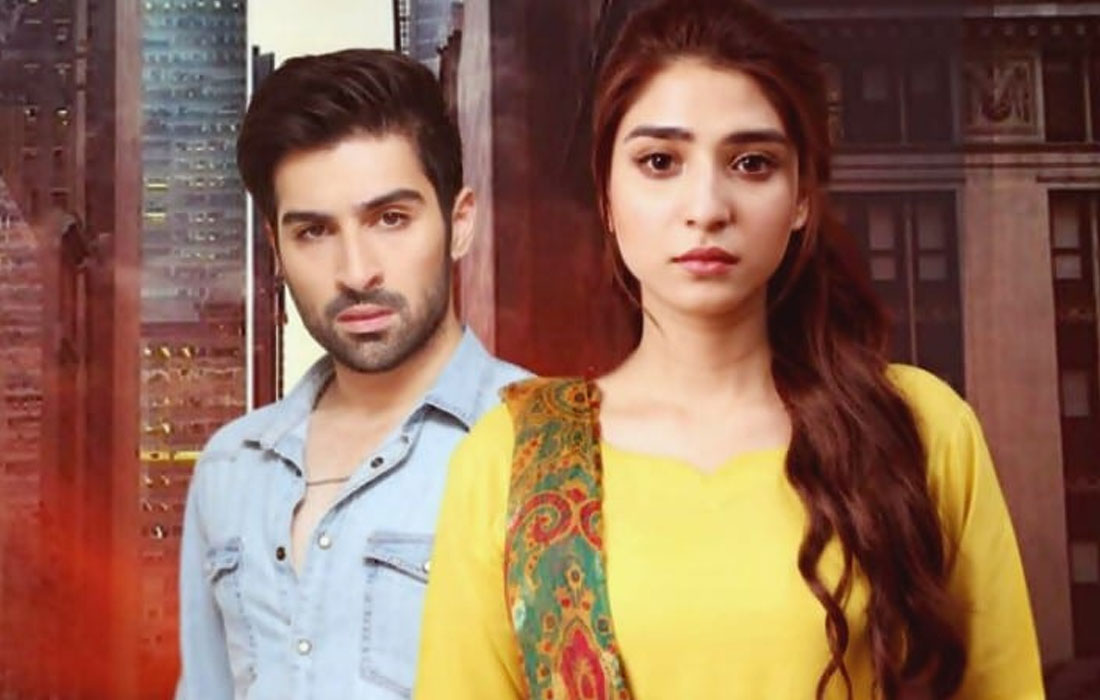 Meri Guriya
Meri Guriya was an extremely upsetting and powerful drama which kept the viewers coming back for more. It highlighted an important issue of child abuse and murder. The drama had many different tracks but the most important part of this drama was how it ended. It aired at a time when kidnapping and murder of children was a serious issue. Meri Guriya had many important messages for the victims' families as well as those who are at the helm of affairs.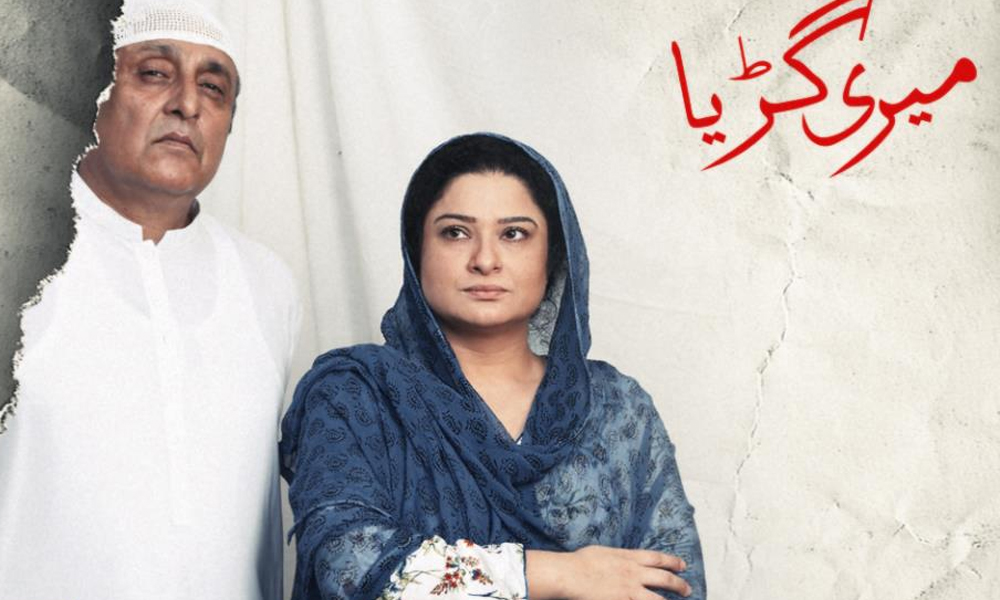 The most gratifying part of the last episode of Meri Guriya was the verdict and its execution. This verdict gave a clear-cut message which was the need of the hour. This is exactly the way a serial killer and a rapist should be punished and this isn't something we get to see in our dramas very often.
Zun Mureed
Zun Mureed was anything but run-of-the-mill, even with its relatively slow pace, Zun Mureed had more to offer than many of the fast-paced shows we have seen lately. It was groundbreaking in its own way and definitely impactful. Zun Mureed was a different journey altogether. This was not the first time that we saw a drama on our television channels which dealt with the problems which women face in a male dominated society. This was however the first time that a writer attempted and succeeded in shedding light on the issue that making laws is not enough, ensuring that they get implemented swiftly and most importantly changing the mindset of the people is the biggest challenge. Tabbasum's journey throughout showed that she had more critics than supporters. On the other hand, there were so many people who endorsed what Sajjad did.

Although giving a drama like Zun Mureed a 'happy ending' was no easy feat but the writer did so with great precision. There was an important message for the men in this last episode and perhaps one which was not that easy to accept which is why this drama was criticized a lot too! One of the most important messages in this drama was that women too should be respected and that women can also get hurt or offended just as easily as men do! Relationships come first and ego comes second, if people start sacrificing their relationships to satisfy their egos than the fate which awaits their children was clearly shown in this drama. For all those receptive viewers out there, this drama had a great deal to offer. This was the kind of drama which raised quite a few important questions but at the same answered some too! The drama also showed how the children get affected in such a situation. Children need their parents to work together in order to run the house and make them feel secured was another good message. Zun Mureed was definitely the kind of drama which kept on impressing right till the last scene.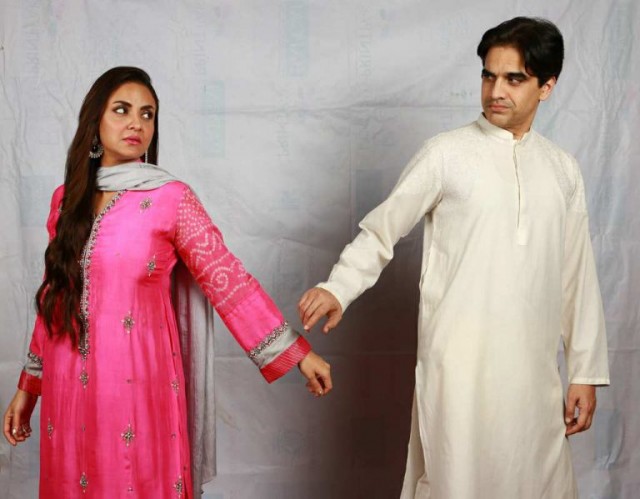 Mera Naam Yousuf Hei
Mera Naam Yousuf Hai was much more than just another love story, it was a beautiful play that showed many aspects of our society from male domination to how religion is used by many for their own selfish ends in a very apt manner. The viewers got to see some very strong willed women paving their own path with all the courage in the world in circumstances that were anything but favorable. The powerful script, soul-stirring dialogues and Mehreen Jabbar's excellent direction brought out the best in all the actors. The character development throughout the drama remained convincing.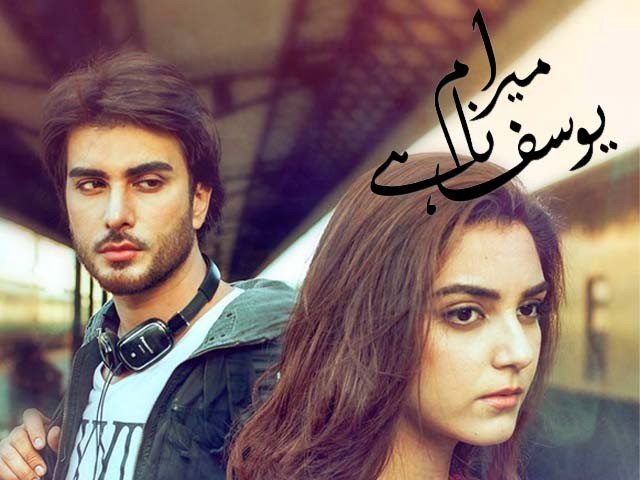 Unlike many dramas penned down by the famous writer Khalil-ur-Rehman Qamar, Mera Naam Yousuf Hei had a happy ending. Not only was this ending happy but it also had some great messages. Afia Begum – a woman whose husband never valued her and was involved with another woman who he later got married to – decided to leave her unfaithful and thankless husband in the end. All those people who criticize Khalil-ur-Rehman Qamar for forgiving men definitely need to watch this play and most importantly its ending. This last episode kept the viewers at the edge of their seats right till the very end. The dialogues were phenomenal and the best aspect of this last episode was the positive representation of women.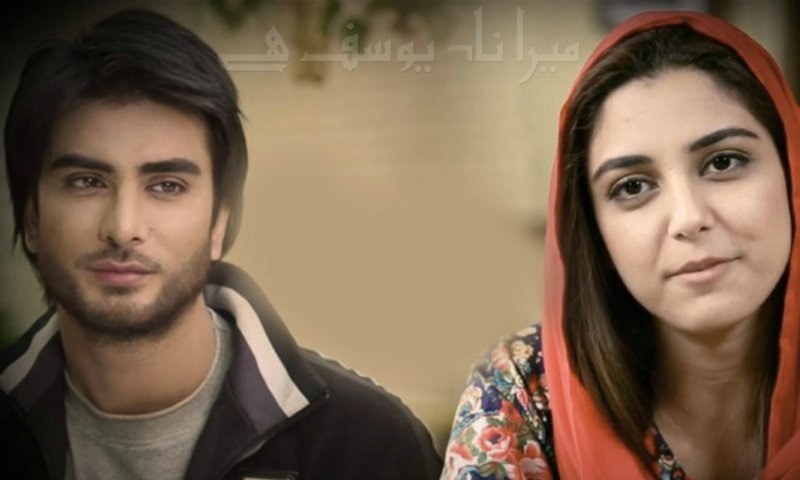 Dil Mom Ka Diya
Dil Mom Ka Diya's story wasn't new but the way it was presented on screen won the viewers over completely. The story was about a beautiful yet thankless woman who gets married to an average looking man older than her. Although she gets love and respect from her husband but she does not value any of it. The leading lady of the play Ulfat was presented as a thankless and negative character throughout but the way she gradually realized her wrongdoings was the best part of this drama.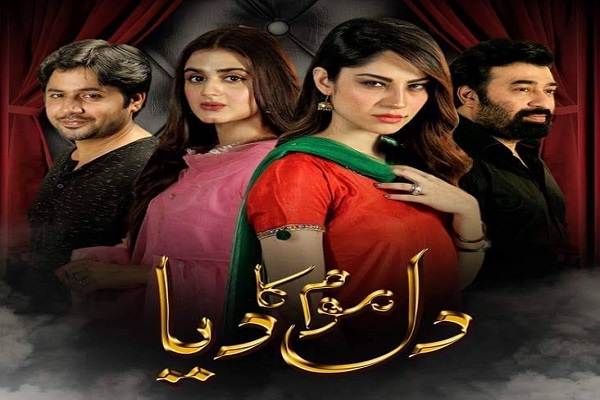 The viewers absolutely loved the ending which showed that in the end everyone gets what they deserve – good or bad. What goes around comes around was an important message of this entertaining play. The last episode of Dil Mom Ka Diya was also extremely emotional. It had so many soul stirring dialogues and situations which won the viewers over completely.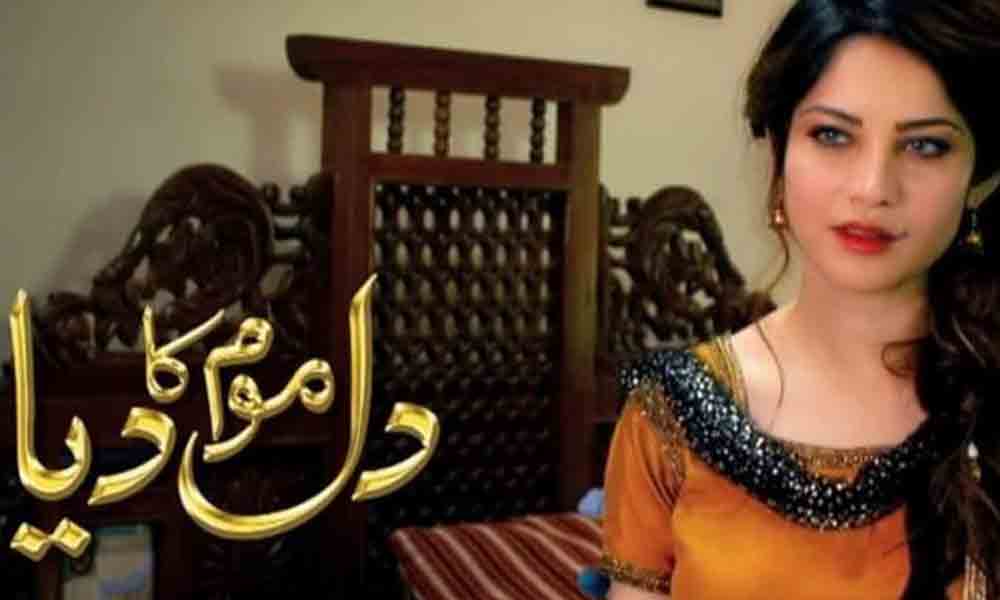 Mubarak Ho Beti Hui Hei
How often do we listen to this phrase 'mubarak ho beti hui hei'! Yes, hardly ever because usually in our society people only congratulate the parents when they are blessed with a boy. The birth of daughters is usually looked upon as a burden and that is what this drama highlighted. Most importantly, it showed that girls are a true blessing and indeed the parents deserve just as much mubarkbad at the birth of a girl as they do when a boy is born. The story of the drama covered a long period of time showing how a woman who gives birth to 4 girls is kicked out of her house by her husband and ultimately her daughters grow up to be her strength. The story was realistic and its ending was exceptional.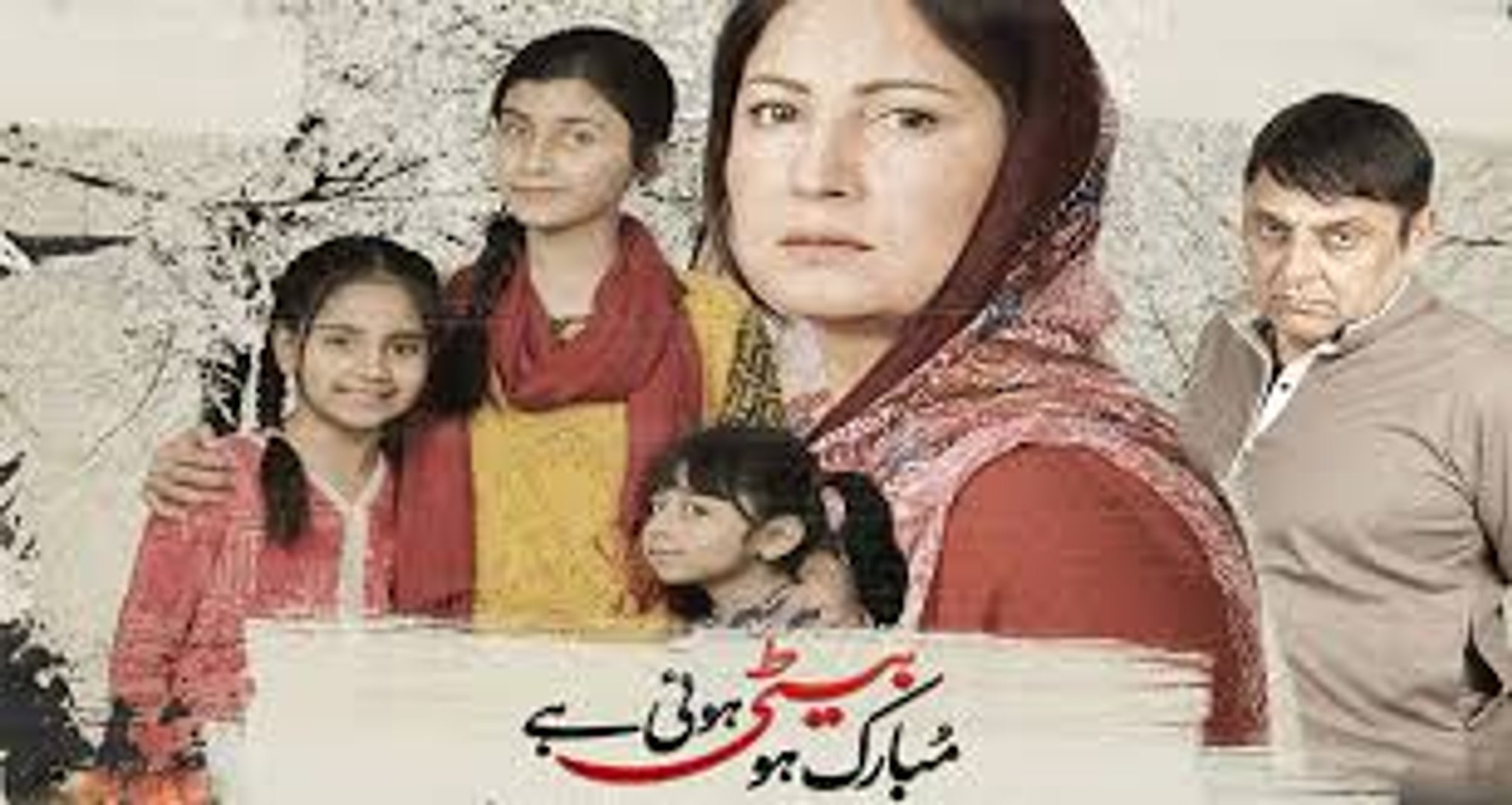 The last episode of Mubarak Ho Beti Hui hei was the best because the man who hated girls, who thought girls were a burden was the one whose mindset changed over time and he saw where he went wrong. Apart from this, the drama showed that how a mother who believes in her daughters does not only bring up daughters who are empowered and sensitive but also changes the way the society perceives girls in general. This ending was beautiful and impactful in every way.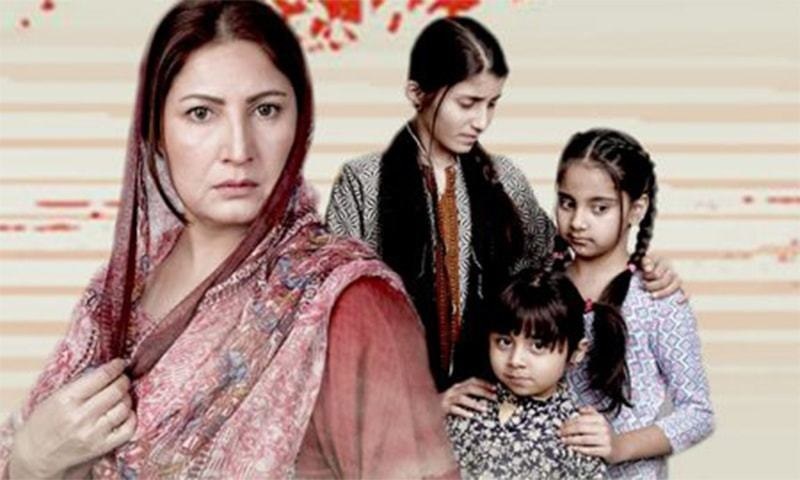 Dil Lagi
Dil Lagi was a different kind of a love story with a female lead like no other. The female lead of this play gave people more to talk about than anything else. Humayun Saeed and Mehwish Hayat's on-screen chemistry was another reason for the success and popularity of this drama. The great thing about Dil Lagi was that just like all the other plays in this list, Dil Lagi too was extremely entertaining.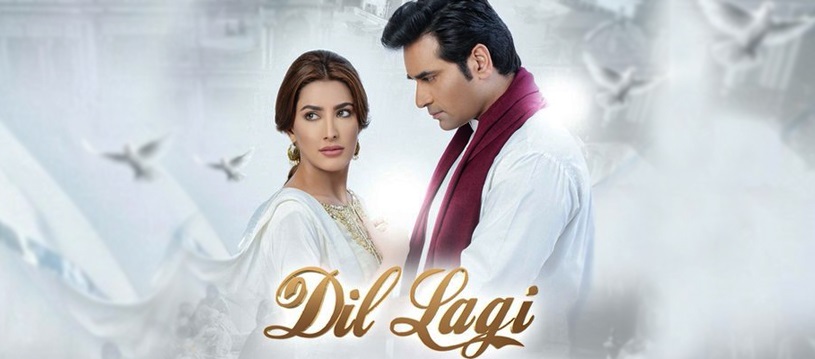 Dil Lagi's last episode was emotional and right till the end the viewers had no idea whether the hero will survive or not. The dialogues were beautifully written. The leading character stayed strong till the end. Viewers who watched Dil Lagi will always remember its last episode.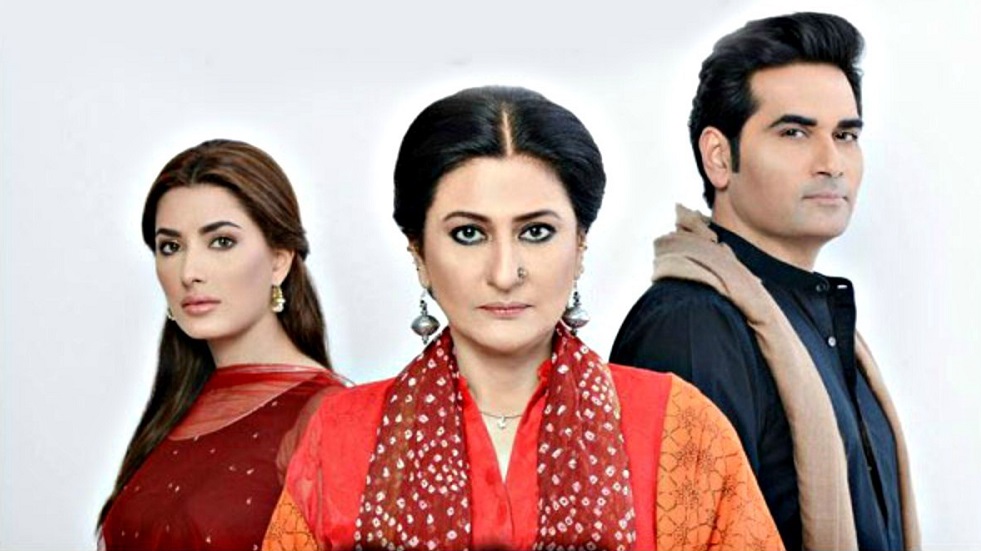 Muqabil
Muqabil was another one of those dramas which did not only entertain but which also presented more than one powerful message. Muqabil was the story of a young lady who was molested by the man who was trusted by her parents to look after her as a young girl. How this experience early on in her life shaped up her personality and her entire journey was covered so well. Muqabil also had a strong message for all the parents out there in particular and it was put forward in an intelligent manner without putting the viewers to sleep!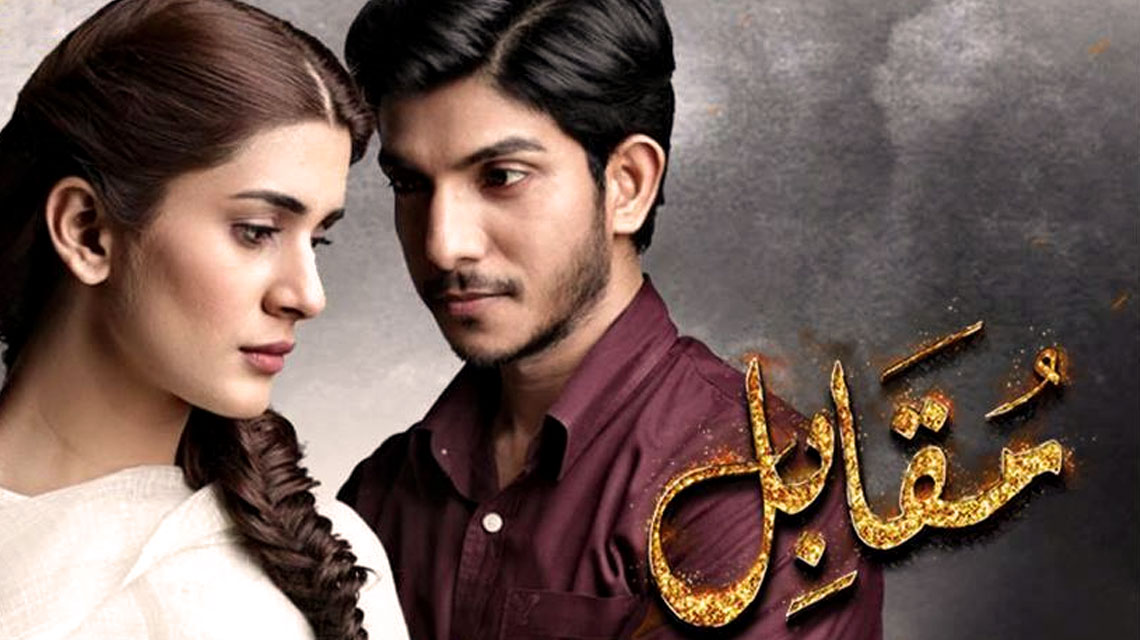 The best part of this entire drama was the way it ended. The main protagonist Pareesa decided to talk about her past in a press conference. Pareesa's mother's apology was sincere and her actions even more so. The support Pareesa's family showed and most importantly the change in Pareesa's personality was shown impeccably well. There was a time when Pareesa could not even mention what happened to her even in front of her parents but now she had the courage to speak out against child abuse in front of millions of people. The whole message of the show was summed up in a very touching manner when Pareesa poured her heart out in front of the press. This was definitely a drama which had the most satisfying ending.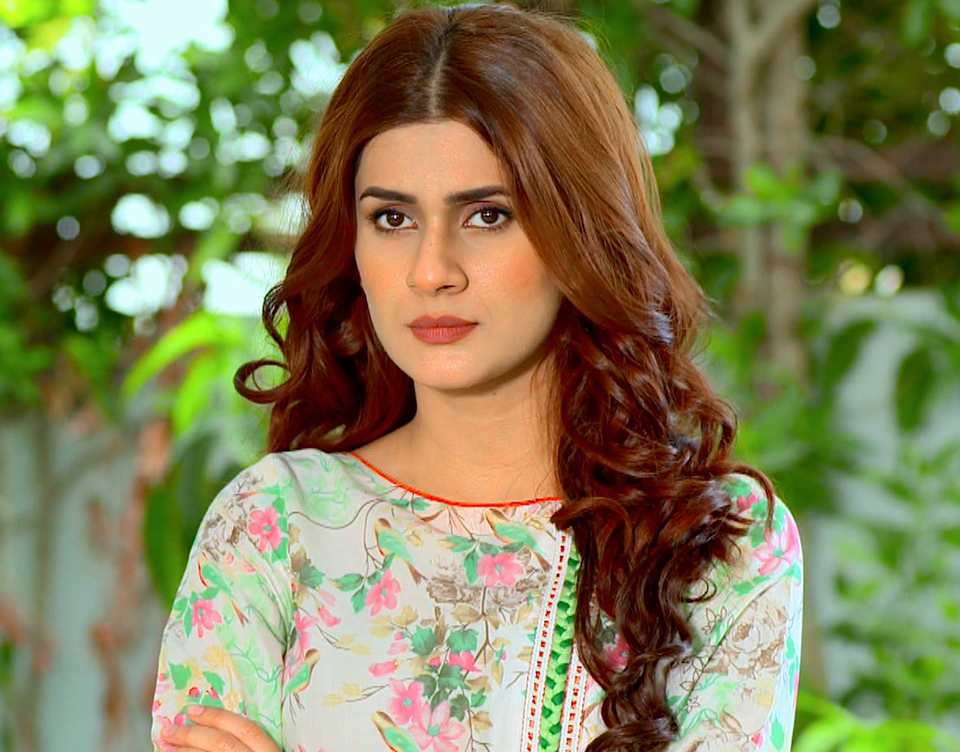 The interesting thing is that most of the dramas in this list were not just entertaining but they also served a higher purpose. It is so important for the writers to end such dramas in a way that they leave a lasting impression. Which popular Pakistani drama do you think has the best ending? Share your views in the comments section below.