Rabi Pirzada suffered a great blow when her private pictures were leaked by someone over social media. The leaked pictures made Rabi bid farewell to media and resort her life to spreading peace and positivity through Islam.
Rabi is currently taking a trip to Saudi Arabia to perform Umrah and explore her new found peace further. And it seems she is having a great time, getting close to her Creator and learning more about Islam, everyday.
Recently, the former singer and actress shared a picture of herself from Makkah and sent across a message for all her fans.
"The best selfie I ever took. Alhamdulillah performed 3 umrah 3 tawaf on my 6 days stay in Makka 🕋. I tried my best to keep sharing what I thought every Muslim must know. Tomorrow Madina. May Allah keep me like this. I pray for all of u who supported me in my new life," wrote Rabi while she shared a picture of herself in front of the Kaabah.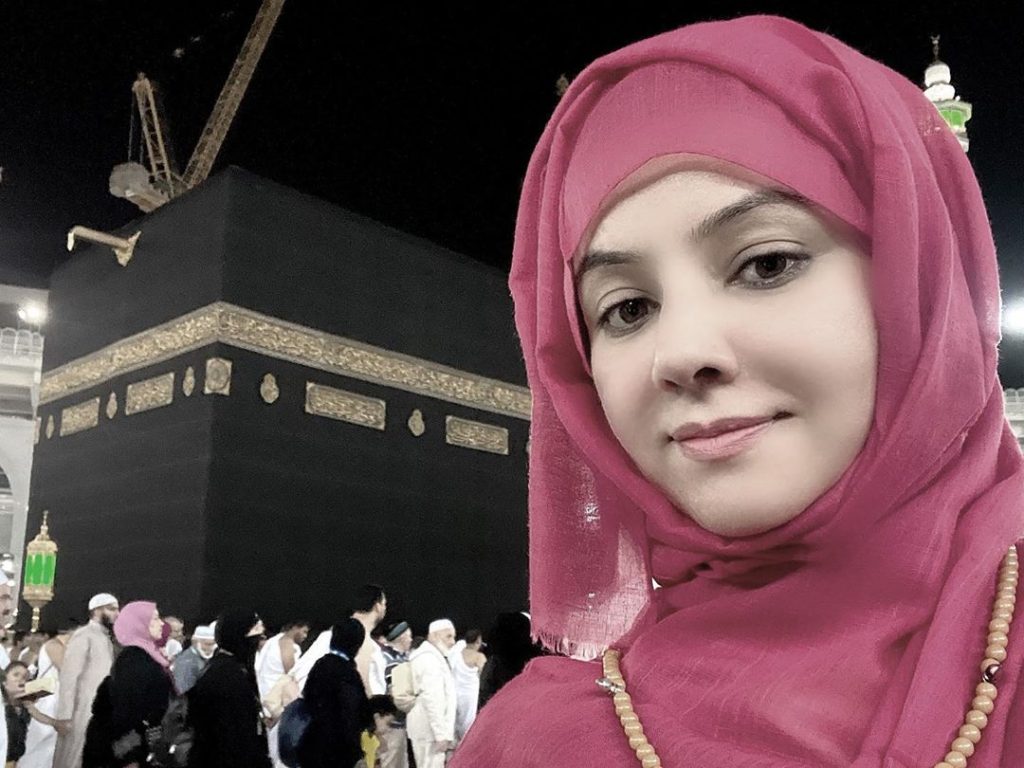 Seems like Rabi has really found peace being close to her religion and spreading the message of Islam to her fans and followers.
Here are a few more pictures from Rabi's Umrah trip: