1000th Episode of Bolain Kya Baat Hai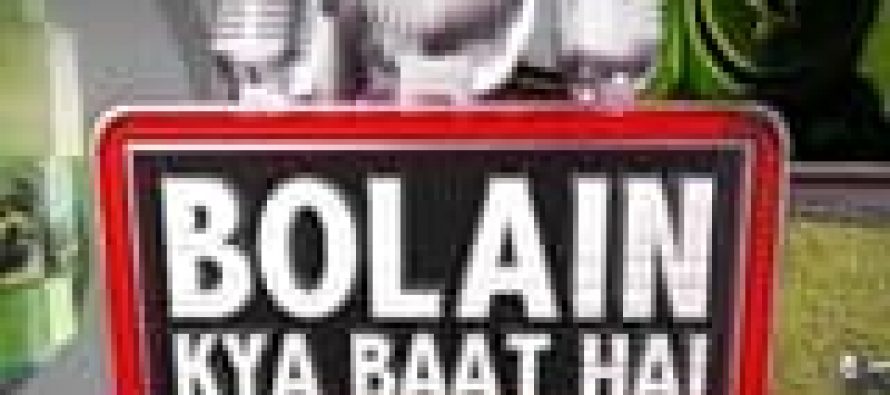 I am not much of a cricket fan but there is little option left when you have cricket freak brothers who are entitled to keep you informed even when you don't want to know anything. But yesterday was an exception, I got hooked to the show my brother was watching namely Bolain Kya Baat Hai. It was the 1000th anniversary celebration of the show (those who watch it will know that Shoaib Akther and Mohammad Yousuf are part of it as analysts), so yesterday Shoaib Akhtar was given the responsibility to host the program.
They talked or Shoib Akthar talked (since M.Yousuf usually contributed with 2-3 syllables :P) about their experiences, the fun they had, shared some personals etc. Some of the senior like Saqlan Mushtaq, Azhar Mehmood, Moin Khan participated through live calls. Their laughter and lighthearted talk was worth watching and thoroughly entertaining especially for the cricket fans. They shared their little secrets for the first time on screen for example who had worst dressing in the team :P, Waqar Younus, Saqlan Mushtaq, Shoaib Akhtar and Azhar Mehmood were declared worst dressed and Waseem Akram and Inzimam ul Haq best and decently dressed Pakistani cricketers by unanimous decision of Shoaib Akhtar and M. Yousuf. Waqar Younus was praised more by Shoiab Akhtar than the others though, he said "Me ne Waqar se bohat kuch seekha hai per us jesi dressing nai seekh saka…red shirt, yellow pants aur white shoes". Since Shoaib Akhtar was hosting he did most of the talking, forcing M. Yousuf to participate (half of Shoaib Akhtar's comments were directed towards him) and the actual host only participated through his uncontrollable booming laughter. M. Yousuf; a tightwad, Shoaib Akhter's bullying of M. Yousuf in the beginning of his career (lol he made Yousuf iron his clothes on their first international tour together) and Shoaib Akhtar's own aggressive behavior, his partying and kind of self-obsession which made him oblivious of all of his teammates and international players as well were among the topics they discussed but in a very light mood and amusing way.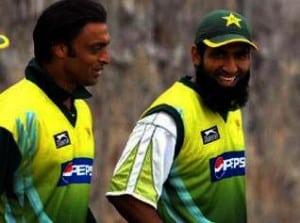 Bolain Kya Baat Hai throughout its journey of 1000 episodes has done a lot for the minimal Pakistani cricket. The program inaugurated with Moin Khan, Rashid Lateef and Iqbal Mirza who are main pillars of this program that has supported not only the older batch of cricketers, they supported the current batch and the youngsters as well, aided both Moin Khan and Rashid Lateef in establishing their academies (by broadcasting their matches) of cricket which are providing a platform for novices.
The 1000th anniversary celebration was a treat to watch, Shaoib Akhter's spontaneous and witty comments complemented with M. Yousuf's smiles and rare comments kept me grinning constantly. Unfortunately I couldn't watch the whole program because of WAPDA's meherbani, and it isn't available online yet.
Faiza Cheema
---