The best thing about these award shows was the content which was 100 percent Pakistani with the exception of the language of course. Unlike many other award shows, even those which pay tribute to Pakistani films, this one really did prove that LSA organizers were truly proud of all that Pakistani cinema had managed to achieve in this year. The whole purpose of an award ceremony is to showcase the talent which such a ceremony promises to pay tribute to and although the 15th Lux Style Awards had some lows but it managed to achieve this particular purpose effortlessly. This was also one of those very few award shows which have some emotional moments to its credit. The primary reason for this was that the people who were chosen to host the show and those who performed on different dances were very spontaneous. Ali Zafar turned out to be an incredible host; there wasn't a single moment when one felt like he was not comfortable hosting this show. Very often the hosts look like they are under pressure and they are trying too hard but Ali Zafar managed to host this grand ceremony without making it look like he had a huge burden on his shoulders. Ali Zafar's opening performance was not just entertaining but most importantly extremely relevant, intelligent and meaningful.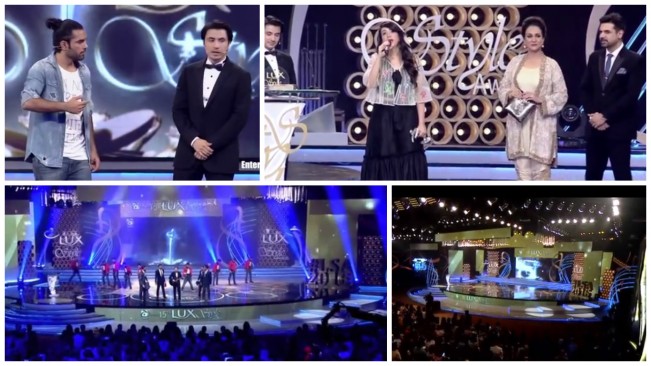 I am a huge fan of Ahmed Ali Butt and Vasay Chaudhry but it was good to see new faces on the stage this time around. Some of the jokes fell flat but there were others in which the satire was very amusing and also informative at times! The way Ali Zafar introduced Yasir Hussain on stage went to show that they would rather have skipped this part but it needed to be done. Yasir Hussain was just as spontaneous as Ali Zafar and there was hardly a time when it felt like they were following a script. It was also good to see Fawad Khan contributing to this ceremony because it has been a while since he performed in any show. Ahmed Ali Butt and Fawad Khan's skit was funny especially because of their acting.
The most emotional moments of the award show were Mahira Khan dedicating her award to her father. This particular moment was emotional because her father was present in the audience. Faysal Qureshi dedicating his award to the Kashmiri people was definitely touching. But the most touching moment of all was the way Amjad Sabri was presented with the lifetime achievement award. The lyrics of the song which was sung for him, the performances by all the artists involved, the reaction of the audience and most importantly the presence of his family members on the event were all the factors which made this moment count.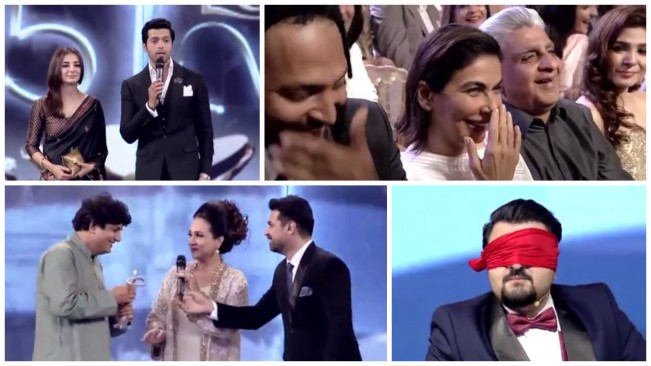 Another aspect of this award show which I found truly impressive was the way the celebrities accepted their awards. All of them gave credit to others more than their own self; their might be a lot of competition in our industry but this was one time when it felt like even with all the competition all of these people are striving for a bigger purpose. Only four dance performances were shown on the show (I watched the show online, if there were more please feel free to correct me). The performance by Farhan Saeed and Urwa Hocane was on a song from the film Manto. Farhan Saeed and Urwa Hocane's chemistry along with the way this song was choreographed made it entertaining. All three performances by Mahira Khan were energetic and on point. This was the first time Mahira Khan performed on stage but she managed to do it like a pro. Shehryar Munawwar and Mohsin Abbas were very energetic, they made their presence felt. Hamayun Saeed like Fawad Khan is one of those very few stars who have charisma and talent both therefore sometimes their presence alone can make a huge difference.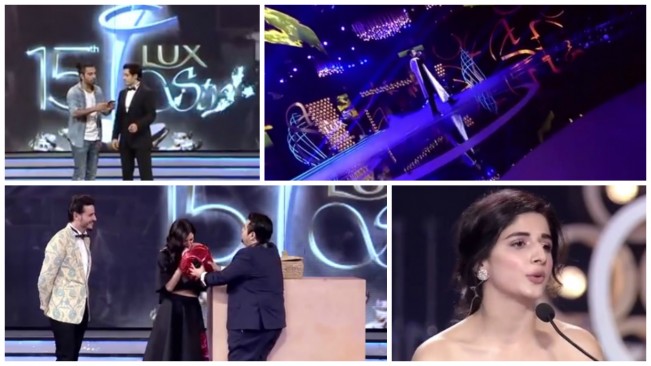 Sohai Ali Abro didn't have much to contribute as a host. She was confident and looked comfortable on stage but Ahmed Ali Butt was clearly the one running the show. Ahmed Ali Butt and Vasay Chaudhry always deliver, both of them are witty and confident. The "hereos tayar kiye hei India ke liye" joke was one of those funny and satirical one liners which completely won me over. All the celebrities took the jokes well. Hamza Ali Abbasi's jokes were funny especially the one about him getting banned all the time. I did however feel like Hamza Ali Abbasi is always trying to prove a point which can be off putting. The cameraman did a great job of covering the reactions from the audience. The "mummy aap kya keh rahi hei" addition to Mahira Khan's performance came as a nice surprise and reminded me of the Hamsafar days.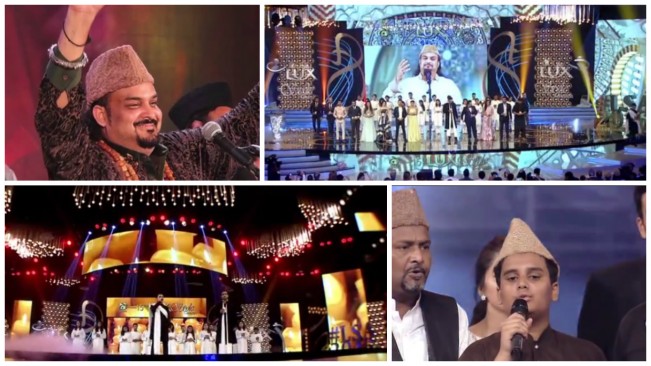 Sohai Ali Abro's performance which was mentioned thrice in the show was skipped altogether. Did the editor decided to chop it off? If yes then I am wondering why he didn't chop down the parts in which it was mentioned. It was announced but never shown. Also, the controversial joke about "jeena ke maa baap" was edited from the show, which was a wise move. The fact that many of the celebrities did not turn up to receive their awards stuck out like a sore thumb especially because there were celebrities who rejected their nominations by LSA before the award show was held. Although the editing of the show wasn't perfect but it was definitely good that the dance performances were kept to the minimum and the show wasn't too long.
Overall, this show was entertaining and it managed to serve its purpose of paying tribute to Pakistani artists and Pakistani content. Out of all the award shows I have seen so far this had to be my favorite.
How many of you watched the 15th Lux Style Awards? Do share your thoughts about it.