Been born in London, England on October 9th, Ahsan Khan is one of the leading hunks of Pakistan who are known for not only their looks but for their tremendous acting skills. Having a long list of hit dramas on his credit, Ahsan Khan is an interesting person to know about. I have been looking for some interesting stuff on him and came across one of his most quickest and to the point interviews. Here is a quick session based on 23 quick questions which are beautifully been answered by Ahsan  Khan.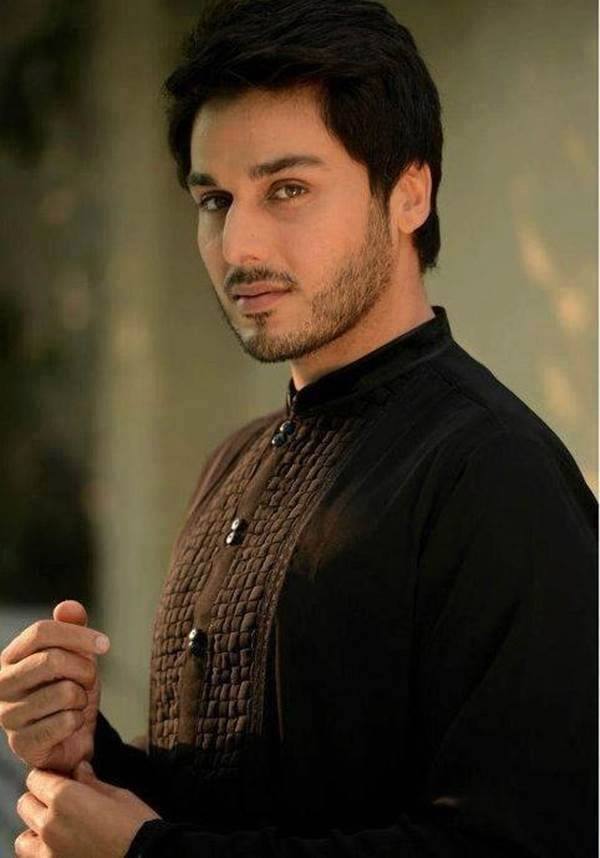 Residence?
 Lahore
Memorable Work?
Saiqa, Muthi Bar Chawal, Shala Kot, Duniya Daari, Dastaan
Favorite Food?
Sushi, Japanese Food
Favorite Color?
Black
Hobbies?
Horse Riding, Swimming, Watching movies
Family?
 2 elder sisters Qamar and Mehr, 2 Brothers
Debut?
Nikah (Movie)
Most valuable asset?
 My faith, my family and my power of intuition.
Craziest thing you ever did?
It's too crazy to even mention here!
 One person you idealize?
In my field; Sir Anthony Hopkins.
One Talent, you would love to have most?
To be able to sing really well and play a few musical instruments.
 On what occasions do you lie?
When I'm afraid someone's feelings might get hurt by the truth.
 Philosophy of life?
Be honest in your undertakings and have faith that God will reward you for your sincerity.
Secret ambition?
It wouldn't be a secret, if I told you, would it be?
 You'd like to be reborn as?
A saint.
 A historical figure you are in love with?
None other than the Prophet Muhammad (PBUH)
 A project you wish you could have done?
No regrets, let bygones be
One activity that keeps you occupied in your free time?
Playing with my daughter.
Name one thing you would never or rarely get bored of doing?
My work, I love it.
What fictional character do you wish existed in real life?
 Superman! I'm a fan!
 If there were one thing you could change about yourself, what would it be?
I'm thankful that God has made me the way I am, I wouldn't change a thing!
 Your mostly likely turns offs?
Rudeness and unkempt appearance.
  Turns ons?
Brains; an essential component to beauty.
All for now,
 share your views please.
Nida Zaidi