I honestly feel that there was no need to show in such detail how Yumna's daughters were mourning the loss of their dead mother in this particular episode. Yes, Yumna was the central character in the story and her death was a very tragic incident but the last episode covered the rona dhona bit well enough. In this episode the long scenes showing how Hiba and Tooba feel about leaving the house and how they miss their mother seemed totally unnecessary. The only scene which I found more relevant was the one in which Hiba goes to the kitchen in the middle of the night to eat her dinner. It reminded me of the way Yumna used to worry sick about Hiba's eating habits. The scenes in the beginning of the episode should have been very short.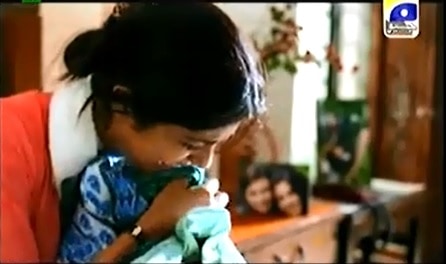 It was good to see Tooba and Hiba forgetting what had happened and what was ahead for them for a little while before they left the house they grew up in. The happy and sad moments were mixed up well but I couldn't help but wonder if the decorations were just lying around in the house! The birthday party was a little too elaborate given the present circumstances.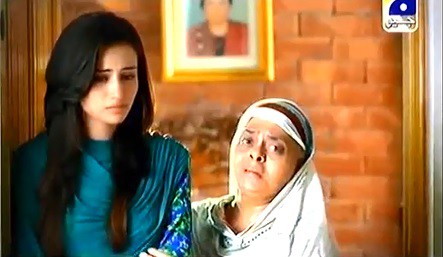 Hiba and Tooba have their own transport, they could have carried much more than the two small suitcases they had with them when they went to Bano Apa's house. Hiba's character could have been much more likeable if she acted her age; she acts like a spoiled ten year old. No matter how spoiled a girl her age is, she understands that there are times when you need to compromise. Even a four year old throws less tantrums when she knows that she does not have her mother to spoil her.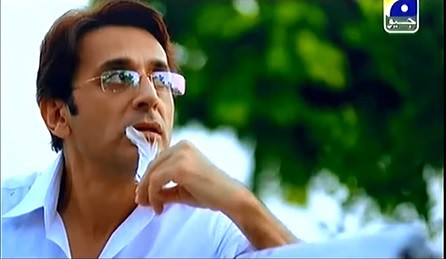 Kamal said his goodbyes to Yumna so I am guessing he is out of the picture for now. I must say that Yumna and Kamal added that special touch to the story which made it exceptional for me. Their track was penned down, directed and acted out really well. I am not sure if the youngsters will be able to take the story forward the way Faisal Rehman and Samiya Mumtaz did because for now it seems highly unlikely. It is time to speed things up in order to keep the interest of the audience alive.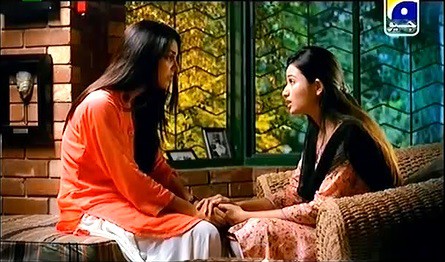 This episode was a huge disappointment for me. Until now the play maintained a very steady pace and even the long conversation never seemed boring but the conversations and scenes in tonight's episodes were too stretched and mediocre. Ranjish Hi Sahi has given me a lot to rave about so I am obviously not going to give up on it but I also hope that the story will be more interesting in the future. Two of the characters we fell in love with are out of the picture so I will definitely be missing them.
Fatima Awan