This year had it all; dramas which were true masterpieces, those you watch only to kill time because they serve the purpose, others just so that you can vent out because you had very high hopes attached to them and also those which may not be perfect but have enough to offer to make you coming back for more week after week.
This year producers banked on star power more than ever; a year that proved that great production values and a star studded serial does not ensure quality entertainment. Loyal viewers watched plays that didn't have much to offer only to see their favorite stars on screen.
The good thing about the dramas this year was that we got to see almost all the stars on screen, even those who we rarely see on screen. Writers touched tabooed topics and some of the directors did a splendid job of tackling them. Here is the list of those plays which in my opinion stood out for some reason or the other among a long line of plays this year. All of them were not perfect but definitely the sort of plays that need to be mentioned.
The list contains those plays that ended in the year 2013.
Talkhiyaan
Writer: Bee Gul
Director: Khalid Ahmed
Channel: Express Entertainment
Talkhiyaan had to be the most powerful serial of the year 2013. There was absolutely nothing run-of-the-mill about this play; everything was brand new. Talkhiyaan took me to a world of its own every time I sat down to watch it. Every character in the play was a story in its own right. Hina Bayat shone in a very different role; nothing like the sweet mother she is playing all the time. The locations were breathtaking, the direction was phenomenal, the acting by all the actors left you mesmerized and most importantly it touched upon many tabooed issues. The drama serial aired on Express Entertainment therefore it did not get the attention it truly deserved.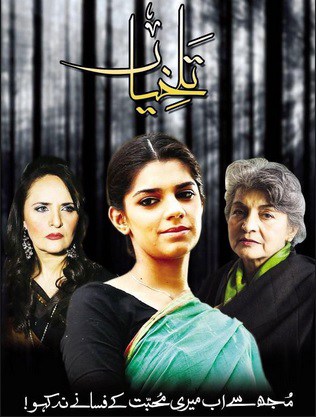 Dil-e-Muztar
Writer: Aliya Bukhari
Director: Shehzad Kashmiri
Channel: Hum TV
Dil-e-Muzter was happening, engaging and definitely the sort of play that keeps you hooked right from the get-go. The direction of the play and the cast had to be the biggest reasons for its success. Sanam Jung made her debut from Dil-e-Muzter and this was the first play that was directed by Shehzad Kashmiri. The viewers saw Imran Abass in a play after a long time, did he do well? I will let the viewers answer that question. Sarwat Gillani totally owned her character. The drama had many positives that made it stand out in the crowd.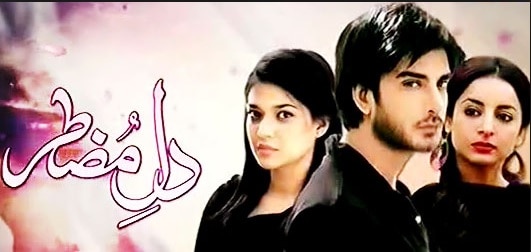 Bari Apa
Writer: Samira Fazal
Director: Saife Hassan
Channel: Hum TV
Bari Apa had a very powerful start but after 13 episodes or so the story started going around in circles. But it deserves a special mention nevertheless because of the relatable and fun conversations, the first 12 episodes or so which were very engaging, Noman Ijaz's memorable performance and also because of the characterizations. Savera Nadeem was outstanding as Bari Apa, she made it impossible for me to hate her character. I couldn't help but rationalize Zubeida's selfish behavior time and again until it really got out of hand.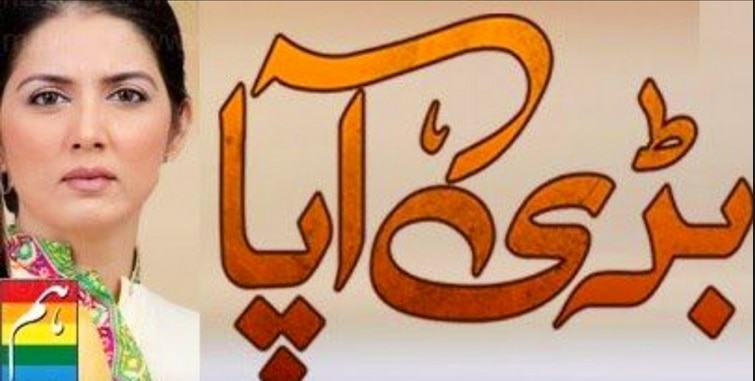 Tanhaiyaan Nayee Silsilay
Writer: Haseena Moin / Muhammad Ahmed
Director: Marina Khan
Channel: ARY Digital / PTV Home
Okay, I know there are many people out there who were very disappointed with this naye silsilay but personally I thought that this was a really good effort. It was a nice mixture of old and new generations and the play was light-hearted yet emotional. Watching my favorite characters on screen all over again after so many years was nothing short of a treat.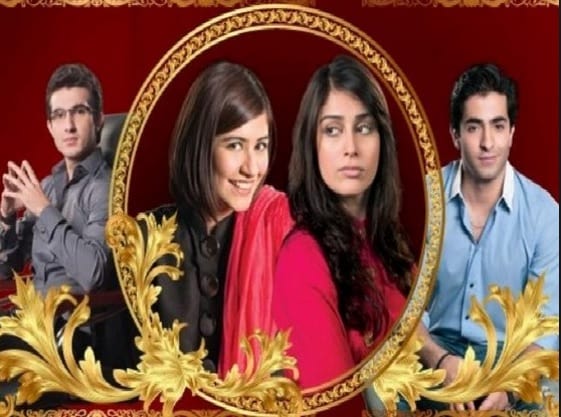 Rehaai
Writer: Farhat Ishtiaq
Director: Mehreen Jabbar
Channel: Hum TV
Rehaai was written, directed and acted out brilliantly. It was one play which also had a very good ending unlike many plays this year which were superb overall but their endings failed to impress. Rehaai did not only focus on the problems faced by women at the hands of men who are supposed to be their protectors but also provided some good solutions to their problems. The play mainly focused on the issue of child marriage and tackled it really well.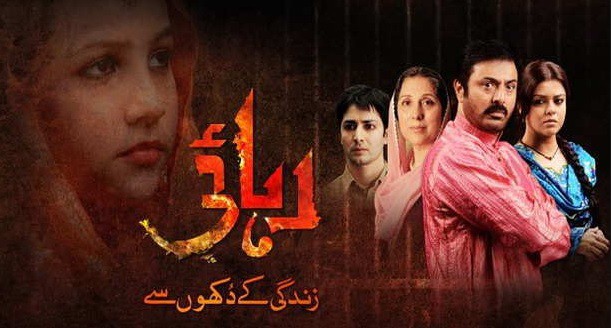 Nanhi
Writer: Mona Haseeb
Director: Haseeb Hassan
Channel: Geo TV
Nanhi was the story a young girl who dreamed dreams which were very different from those of other girls her age. The play took the viewers in the dark world of people living in downtrodden areas. The play proved to be an eye opener for many and others termed it too open and tagged it as controversial. Sajjal Ali stole the show with her impressive acting, Javed Sheikh played a very different character and so did Shahood Alvi. Nanhi was a little too real at times but definitely one of the better plays that aired this year. The ending however was shocking and in my opinion upsetting, to say the least!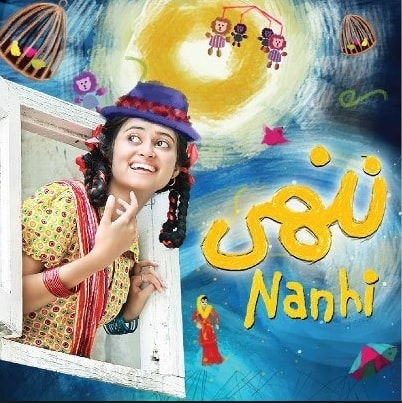 Zindagi Gulzar Hai
Writer: Umera Ahmed
Director: Sultana Siddiqui
Channel: Hum TV
Zindagi Gulzar Hai deserves a mention here not because it was a masterpiece but because it was followed by many viewers, the reason being that Umera Ahmed, Fawad Khan and a Friday night play on Hum is a deadly combo! Zindagi Gulzar Hai had its ups and downs; some episodes completely blew you away and others left you clueless. The ending of the play was rather abrupt. But the fact remains that Zindagi Gulzar Hai has to be the most talked about play of the year. It instigated some very interesting discussions on gender roles and double standards. Zaroon and Kashaf's characters gave viewers much to talk about. Overall, it was a roller coaster of a ride criticized as well as enjoyed by many.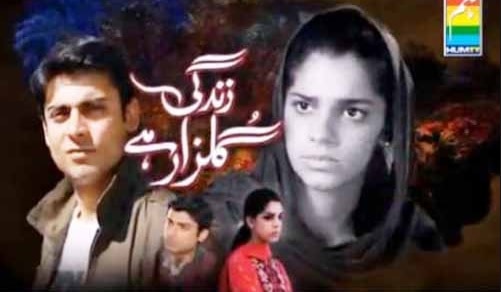 Aik Nayee Cinderella
Writer: Faiza Iftikhar
Director: Haissam Hussain
Channel: Geo TV
Aik Nayee Cinderella was liked by the viewers because of its amazing cinematography, script and direction. It was completely different from the usual A & B productions play mainly because in this particular project it seemed like the director Haissam Hussain held the reigns rather than the production house. The viewers compared Aik Nayee Cinderella to Disney movies. Personally, I gave up on it after a couple of episodes because it was not my cup of tea but that doesn't change the fact that it was a play that kept many viewers glued to their TV screens.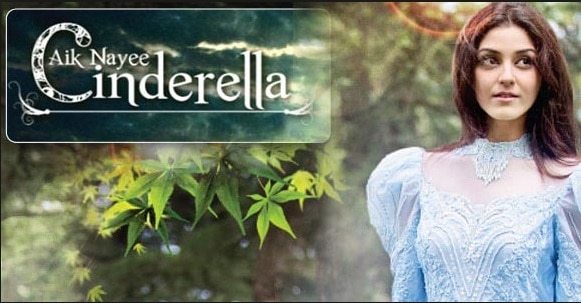 Ullu Baraye Farokht Nahi
Writer: Amna Mufti
Director: Kashif Nisar
Channel: Hum TV
The play shed light on the way things work out in the feudal set up and the manner in which women are exploited at all levels by men. Nauman Ijaz, Saba Qamar, Irsa Ghazal and Sohail Ahmed especially stood out because of their performances. The play was a work of art and I couldn't help but tune into it week after week. This was another play that served as a reality check and an eye opener. It was like leaving my cozy living room for a little while and drifting into the world of all these people who led a life very different from ours. The play did not get the attention it deserved and it was very few of the Hum TV plays which was shifted to the 9pm slot only after few of the episodes went on air.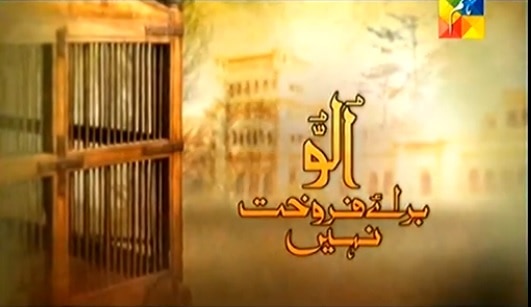 Aunn Zara
Writer: Faiza Iftikhar
Director: Haissam Hussain
Channel: Aplus
I must admit that I went from falling in love with Aunn Zara when it began to completely losing interest after a few episodes. But for many out there Aunn Zara was a breath of fresh air which gave them something to laugh about and it gave them some characters that will stay in people's hearts forever. The play mainly attracted people's attention because of the writer, director and the leading cast. Even those viewers who stick to the three leading channels watched the play and liked it. Aunn Zara deserves to be in this list because it may not have hit a home run with me but it was liked by many people around me (credible sources;)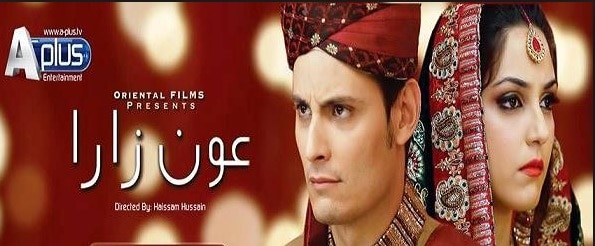 Kankar
Writer: Umera Ahmed
Director: Aabis Raza
Channel: Hum TV
Like all Umera Ahmed's plays this year (ZGH, Mirat-ul-Uroos) Kankar too was stretched beyond limit. In an attempt to drag the play to 25 episodes the beginning was slow and the end not totally gratifying. Sikandar's issues were not completely resolved in the end, he made yet another promise which was most likely to be forgotten just like all the previous ones. Kankar stood out because of its characterization. Kiran's character in particular was heroic but real at the same time. Sikandar's character was equally intriguing. Some of the dialogues will be imprinted in my mind forever.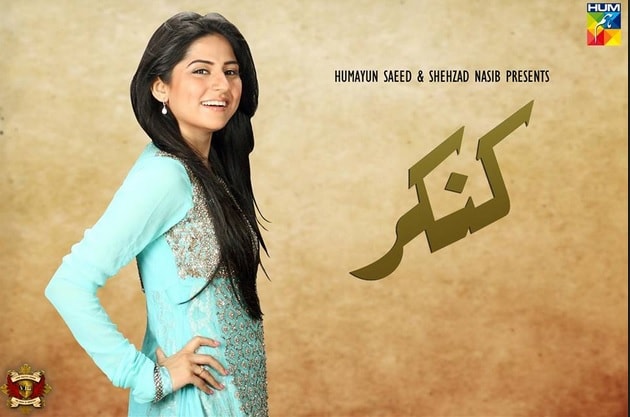 Here is a short list of some of the plays that had a star cast and crew but failed to leave an impact.
Silvatein
It started off really well but once the story started to lose momentum, there was no rescuing it after that!
Khoya Khoya Chand
An extremely childish story which banked completely on star power and production values.
Kadoorat
Kadoorat was another play which took off well but lost its charm after a while mainly due to a weak script.
Kala Jadoo Part 2
The viewers who watched and like part 1 had high expectations from this sequel but it failed to deliver.
Numm
Yes, it still remains the biggest disappointment of the year! It was Ashk all over again just when we thought that Ashk was dead and buried Geo entertainment had Numm in store for us!
Hamnasheen and Halki Si Khalish were the only two plays this year which I watched only out of curiosity and I have to say that for some reason or the other I couldn't help but follow them till the end. Hamnasheen's strength lied in the acting and the chemistry between the main leads. Halki Si Khalish was entertaining because of its pace and I really enjoyed Javaid Sheikh's character and acting.
Other notable plays which were followed by the viewers this year are as follows. I did not follow these shows or did not like them therefore I will refrain from commenting on them but the readers should feel free to comment.
Mera Pehla Pyaar
Daagh
Mohabbat Bhar Mein Jaye
Saath Pardon Mein
Sitamgar
Kahi Ankahi
Kash Aisa Ho
Qarz
Adhoori Aurat
Share your views about the dramas of 2013. Which were the ones that worked for you and which ones did not?
Fatima Awan