This year there were quite a few dramas which were not entirely flawless but they should definitely not be missed. The stories of these dramas were intriguing enough to keep the viewers looking forward to more but at the same time either the direction was not up to the mark or there were times when they were dragged so much that some viewers chose to skip a few episodes. The best aspect of watching an entire show online is that the viewers have the option of skipping scenes and even entire episodes which do not contribute a lot to the story and watch what happened next. When you are a watching a drama which is on air, you don't have that option which is why quite often viewers stop tuning into dramas which have a few weaknesses or test their patience. Some viewers might have skipped these dramas altogether, while others might have given up on them at one point, there would be some who watched them till the end and would agree that these dramas definitely shouldn't be skipped altogether because they have more strengths than weaknesses.
Here is a list of dramas which are definitely worth a binge-watch!
Alif Allah Aur Insaan
Writer: Qaisra Hayat
Director: Ahson Talish
Producer: Momina Duraid Productions
Channel: Hum TV
Cast: Mikaal Zulfiqar, Qavi Khan, Kubra Khan, Ushna Shah, Imran Ashraf, Shehzad sheikh and others
Unfortunately, if it wasn't for the dragging and addition of unnecessary scenarios after the 20th episode, this drama would've made it to the list of best dramas of 2017 because it began on such a strong and promising note but went haywire due to unknown reasons. Alif Allah Aur Insaan can be binge watched because the initial episodes have all the ingredients of keeping you hooked. Phenomenal direction, amazing script and perfect performances will surely make you fall in love with this drama and will provide a perfect amount of entertainment. The story of this drama revolves around a lot such characters that are trying to chase after their dreams, dreams related to love, fame, money and success and to see their journey unfold is what makes this drama a unique experience. The way the director and the writer took care of the plot of the drama in the initial episodes made the viewers fall in love with this drama because all the characters not only got equal coverage but their tracks were dealt with immaculately as well. Sadly, because the producers are choosing not to end it at the right time, it seems like a better option to add its name in this list because now the drama is at such a stage where watching it on a weekly basis is not that appealing. So, those who are on the fence about it and want to give it a go, we say you should wait and start watching it after it ends.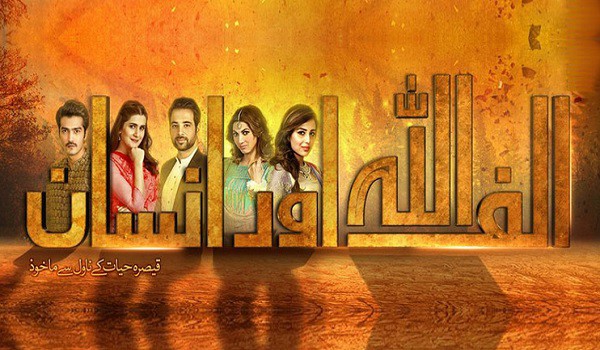 Yaar-e-Bewafa
Writer: Mohsin Ali
Director: Zeeshan Ali
Producer: Wajahat Rauf
Channel: Geo TV
Cast: Imran Abbas, Arij Fatyma, Sarah Khan, Saleem Mairaj, Samina Ahmed and others
This drama isn't commercial nor its fancy but it is a very simple and realistic portrayal of the struggles people belonging to middle class experience in their lives. This story showcases how some people dream big and literally compromise everything to chase after those dreams while others despite not having much do everything to hold onto what belongs to them. The fact that this drama has very few characters contributes towards an extremely slow pace of the drama, therefore despite being a decent watch, tuning to it week after week for one slow episode after another doesn't make it a good drama watching experience. This drama should definitely not be missed in case of binge watching because it is a very decent watch and that is the only way to enjoy the decent entertainment it provides. This drama will definitely strike a chord because the way the emotions have been portrayed in it and for that reason, it should be watched.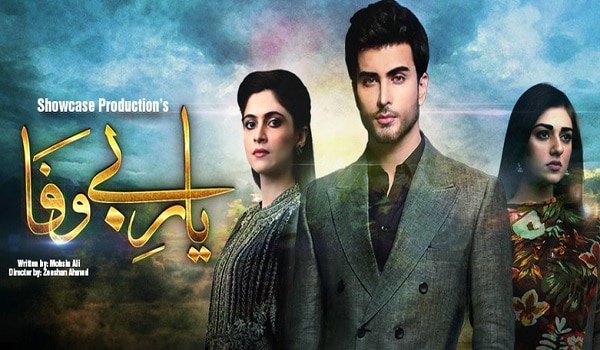 Nazr-e-Bad
Writer: Imran Nazeer
Director: Iqbal Hussain
Producer: Moomal Entertainment
Channel: Hum TV
Cast: Azfar Rehman, Sarah Khan, Ali Abbas, Sakina Samo and others
This drama once again started on a very convincing and realistic note because in the initial episodes, it was too obvious that both the writer and the director had full grip on the story and most importantly the concept that they were trying to elaborate through this drama. However, when this drama garnered a lot of attention, the producers decided to drag it by adding one character after another, one scenario after another which literally ruined the charm that this drama once had. This drama definitely unveiled the darkness that is prevalent in our society in a very convincing manner and for that reason solely, we recommend this drama for binge watching because later when the pace gets slow and the story loses its track, those episodes can be easily skipped but this drama on the whole is definitely worth a watch because the team of this drama tried to bring something new to the table and they did a brilliant job.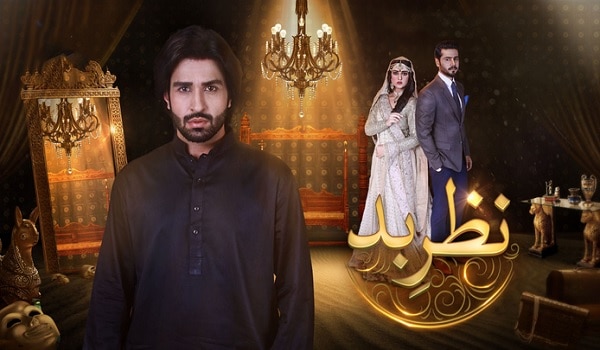 Mohabbat Tumse Nafrat Hei
Writer: Khalil-ur-Rehman Qamar
Director: Farooq Rind
Producer: 7th Sky Entertainment
Channel: Geo
Cast: Ayeza Khan, Imran Abbas, Shehzad sheikh,Saba Faisal, Kinza Hashmi, Haroon Kadwani, Saman Ansari, Beena Chaudhary, Faryal Mehmood , Sabreen Hisbani, Khalid Malik and others.
As the title of the drama suggests this is yet another script written by Khalil-ur-Rehman Qamar which explores love, this time from a completely different angle. Mohabbat Tumse Nafrat Hei was stretched beyond limit at one point which is why it did not make it to the best dramas list. It should however not be missed because the first few episodes and the last 10 weeks of this drama are absolutely remarkable. The director however failed to do justice to Khalil-ur-Rehman Qamar's powerful script. The intricate storyline and a climax which is completely worth the wait are the main reasons why MTSNH is in this list. Imran Abbas and Ayeza Khan's on-screen chemistry and their impressive performances are another reason why this play is a must-watch. The OST of MTSNH will blow you away and the dialogues in the last few episodes in particular will leave you speechless!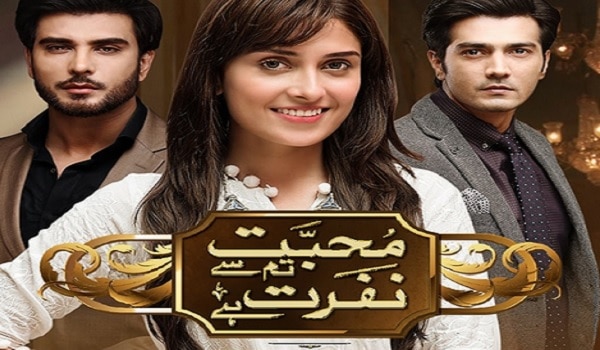 Titlee
Writer: Samina Ejaz
Director: Ahmed Bhatti
Producer: Gold Bridge Media
Channel: Urdu1
Cast: Ali Abbas, Hania Aamir, Saba Faisal, Emmad Irfani, Tauqeer Ahmed, Shameen Khan, Abid Ali, Naeem Tahire and others.
Titlee as a whole was an entertaining show, it was one of those rare plays which you watch only for their entertainment value and for the most part, it delivers. Although Titlee wasn't perfect throughout and even the characters were black and white but the way these characters were presented on screen made the viewers connect to them. Strong main characters with definite characteristics played by Hania Aamir and Ali Abbas superbly are the main reasons why Titlee wasn't just another drama which showed problems of marital life. Also, most often in our dramas, women are shown as victims in a relationship and they are the ones compromising but in this drama the man was the real victim and even though he compromised so much he couldn't win over his wife. The fast-paced first 15 episodes or so keep you hooked and wanting to see more. This drama also has a good ending. It is an ultimate guilty pleasure, not to be missed!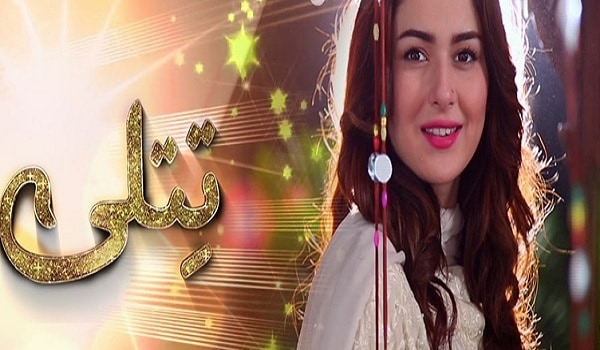 Noor-e-Zindagi
Writer: Sarwat Nazir
Director: Siraj-ul-Haq
Producer: 7th Sky Entertainment
Channel: Geo
Cast: Aisha Khan, Syed Jibran, Shakeel, Noman Habib, Faria Sheikh, Sajida Syed, Humera Bano, Saleem Mairaj, Somi Dawood and others.
Noor-e-Zindagi's basic plot was clichéd to the core but the main reason why this drama deserves a watch is the chemistry between Syed Jibran and Aisha Khan. Also, although Noor was the perfect wife, daughter and sister in law but she was never a door mat. The way she fought to keep her marriage intact was almost endearing and refreshing to watch. Noor-e-Zindagi has some interesting twists and turns, few remarkable performances and characters which are relatable. Like many other plays on this list, this drama was dragged at a certain point but overall it was interesting and shouldn't be missed. Anyone who wants to forget that Aisha Khan played a fickle character like that of Jeena should definitely watch this one!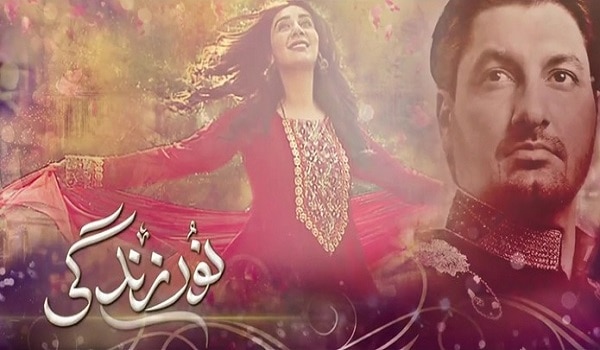 Mubarak Ho Beti Hui Hei
Writer: Faiza Iftikhar
Director: Badar Mehmood
Producer: Big Bang Entertainment
Channel: ARY Digital
Cast: Saima Noor, Sajid Hasan, Sabreen Hisbani, Ayesha Khan, Naheed Shabbir, Ali Abbas, Akhter Hasnain, Mariam Ansari, Saboor Ali, Farah and others.
This year the viewers got to see many dramas in which women played the victim but Mubarak Ho Beti Hui Hei is the story of a victim who chose to be a fighter. Mubarak Ho Beti Hui Hei was one of those few dramas this year which gave a strong message of women empowerment. The title of the drama too is far more meaningful than it appears to be. Faiza Iftikhar's well-thought-out script, Saima Noor's character and her performance are the main reasons why this drama shouldn't be missed. This play could have been a blockbuster had the cast been chosen more wisely and if the pace of the drama did not slow down after every 5 weeks or so. Even though this drama had its weaknesses but overall it was a good watch.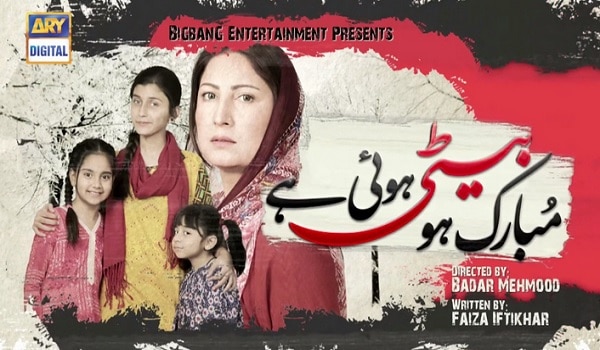 Sun Yaara
Writer: Asia Mirza
Director: Danish Nawaz
Producer: Six Sigma Plus
Channel: ARY Digital
Cast: Junaid Khan,Hira Salman, Zarnish Khan, Faris Shafi, Ghana Ali, Hassan Niazi, Minal Khan, Asim Mehmood, Ismat Iqbal, Nida Mumtaz, Laila Wasti, Samina Ahmed, Maham Javed, Qaiser Khan Nizamani.
The drama mainly revolves around a family and explores the relationships of the four siblings amongst themselves and their love interests/spouses. The cast comprises of well known faces such as Hira Mani, Zarnish Khan and Junaid Khan. While the story is nothing extraordinary, the execution of the drama itself makes for a pleasant experience. One would not count the days waiting for the next episode to air weekly but factors that make this drama entertaining and perfect for a binge-watch are the multiple tracks running alongside each other, the acting, the realistic portrayal or emotions and family dynamics and wonderful direction. There is humor, heartbreak, scandal, grief – but all of it in moderate doses so that one is drawn in but not overly overwhelmed when watching. The OST is beautiful too which is a plus. Those who have read the novel would most likely beg to differ to the above opinion as but for those who have not – save a few drags here and there- Sun Yaara makes for a decent time pass.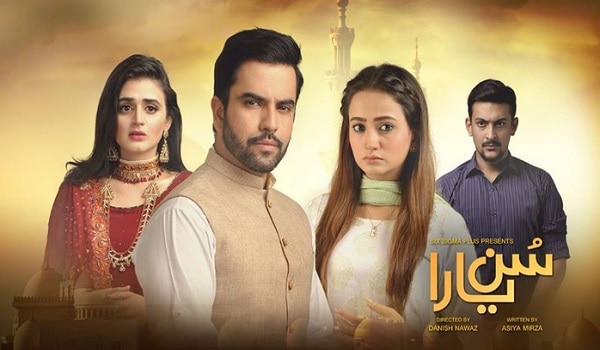 Tumhare Hein
Writer: Parisa Siddiqui
Director: Shehrazade Sheikh
Producer: Show Case Presentation
Channel: ARY Digital
Cast: Agha Ali, Sarah Khan, Rubab Hashim, Ahmed Hassan, Hassan Ahmed, Behroz Sabzwari, Huma Nawab, Shaheen Khan, Birjees Farooqui and others.
The drama focuses on four young people Rayan, Zoya, Aania and Kamil and their relationships with each other. The story isn't unusual and although the viewer is led down an almost predictable path, the chemistry between the four main characters and their realistic depiction of emotions on screen make the drama a decent watch. It is always refreshing to watch a drama where one is shown how people actually react to feelings that arise from within or face obstacles that life throws at them rather than becoming a pawn or victim of situations shaped by a scheming mother in law or a vengeful ex fiancée! Rabab Hashim, Agha Ali, Sara Khan and Ahmed Hassan were the perfect choices for their characters and made you relate to them. If you have time to kill and want to watch a drama which is not heavy duty yet engaging, Tumhare Hein is a safe option.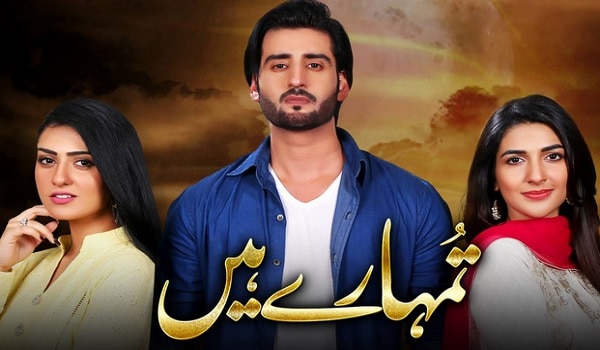 What do you think about the list? Please do add more names to the list as it helps the viewers to choose which drama the should tune into.
PS. Special thanks to Kunwal Javid for contributing to the list.