Yakeen Ka Safar has one of the most watched and to put it correctly most loved drama for some time. People loved the lead pair and a lot of fangirling happened over Ahad Raza Mir aka Dr. Asfandyar. The drama has ended now and fans are sad on saying goodbye to Yakeen Ka Safar. Here are some reactions that people had on the last episode of YKS:
People found real Yakeen Ka Safar: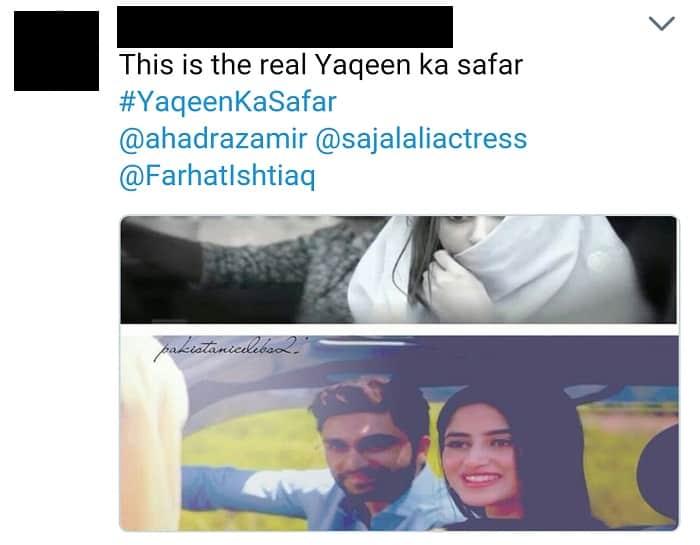 Fans cried and bid farewells to YKS: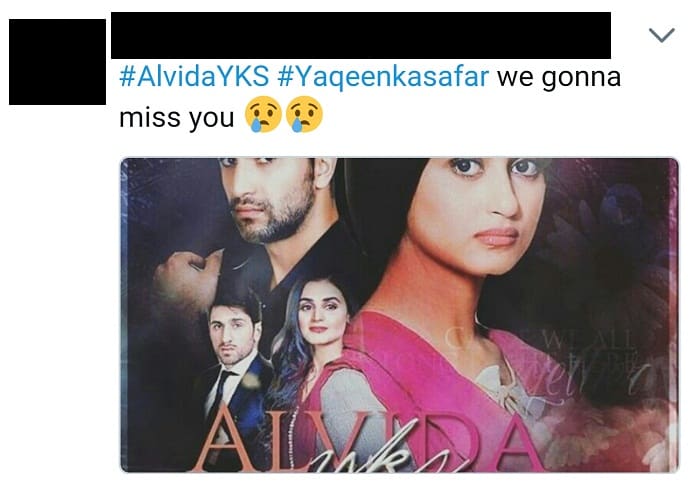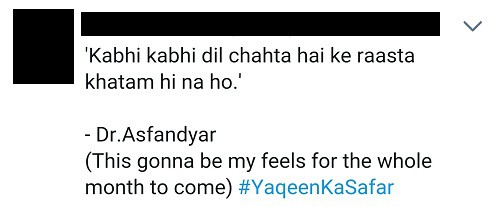 People were again fangirling: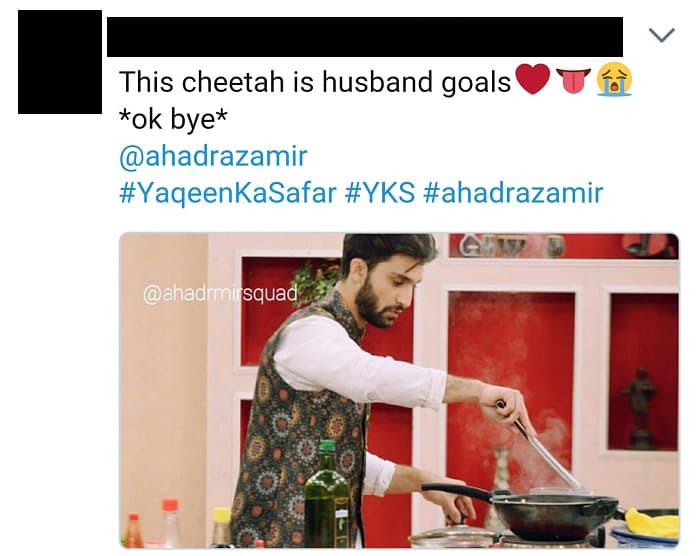 The happy look on Zubiya's face made fans happy: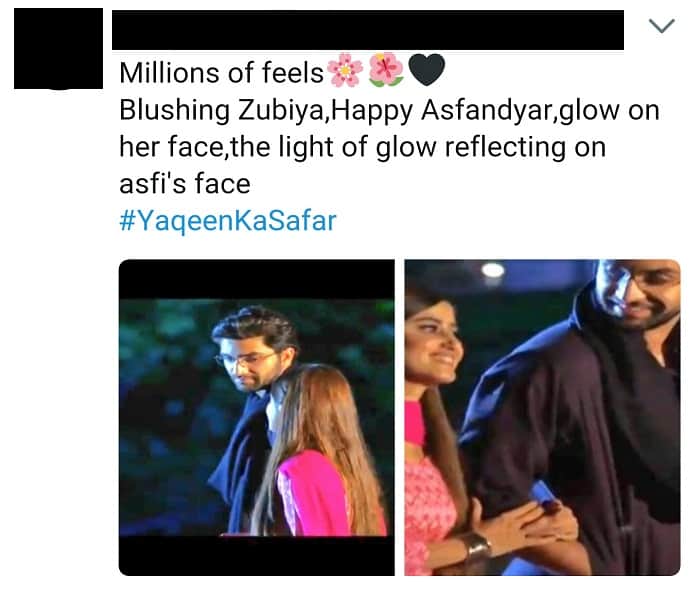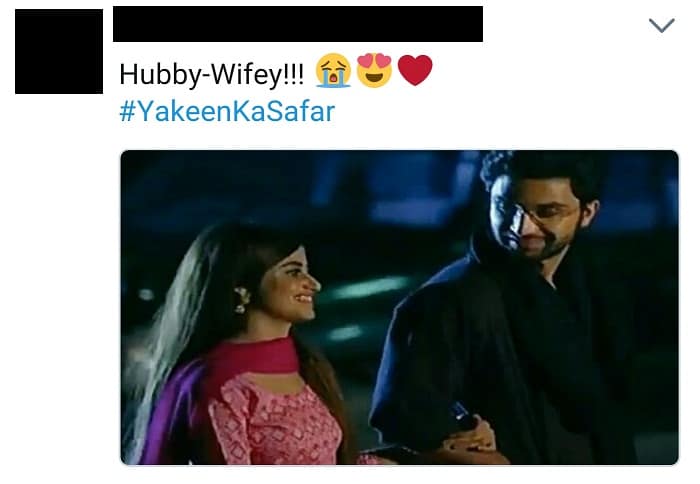 People felt threatened, some on their handsomeness and some to get disowned by the society:


People had love for the show: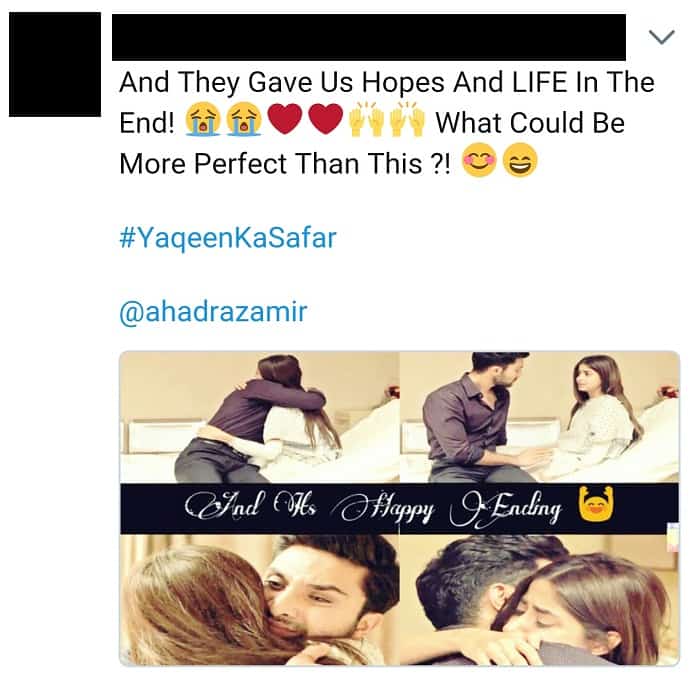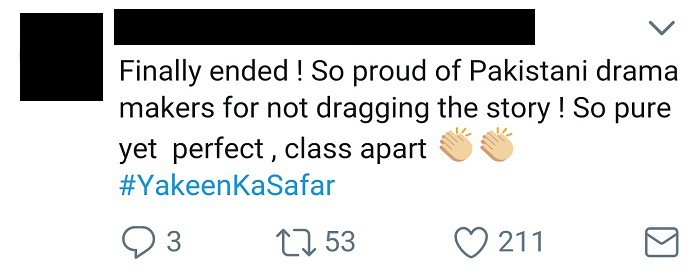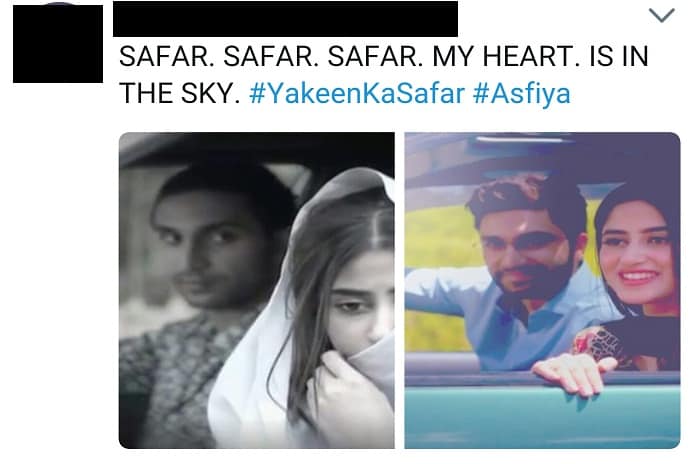 And didn't want it to end…again: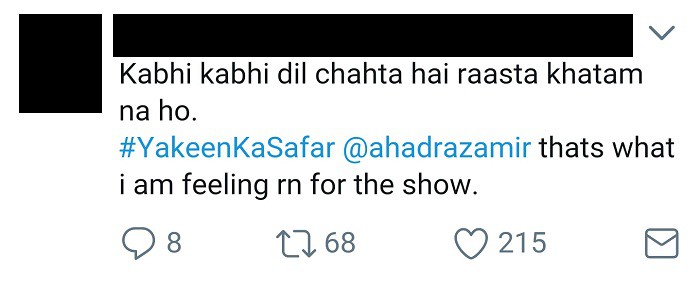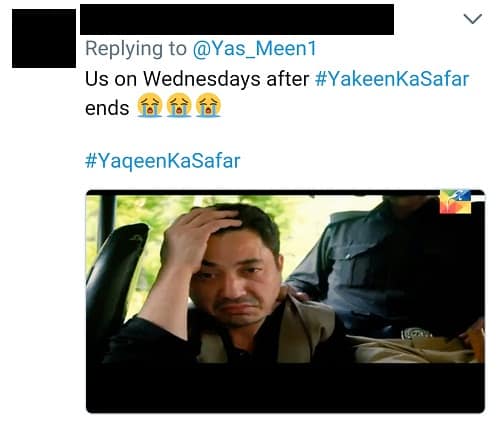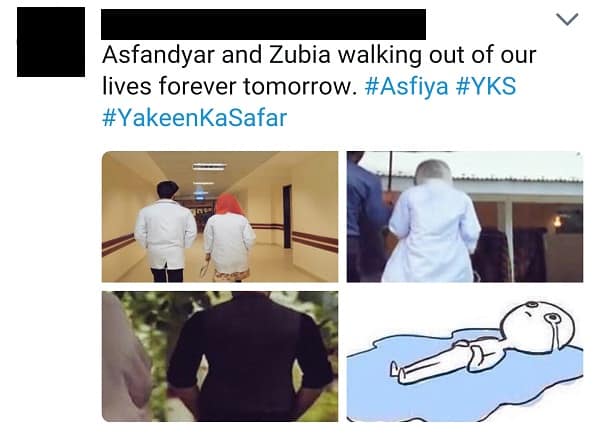 Some had issues with a scene: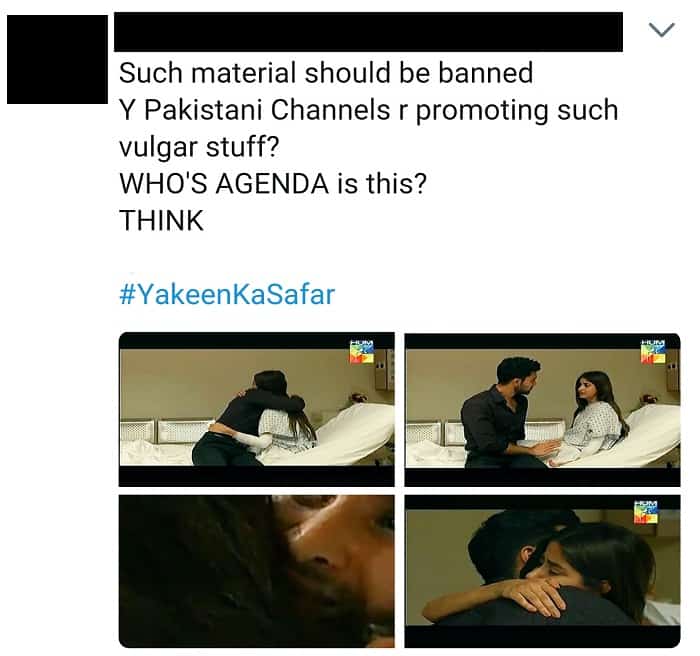 Some were so invested they noted even the minor details:

The most important couple on the show finally got some limelight: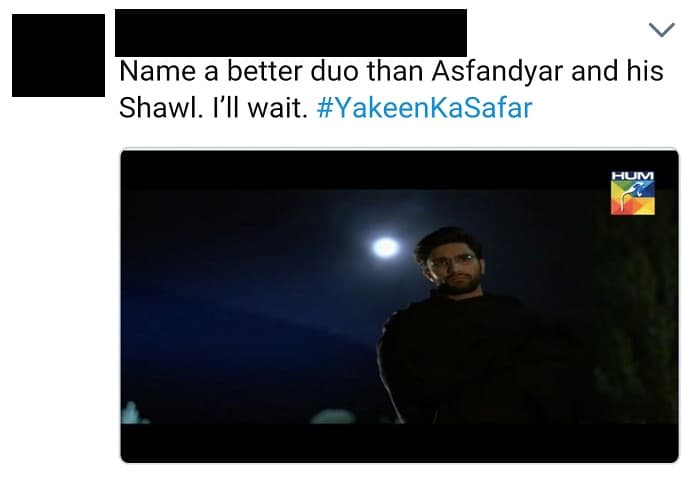 And this one is my personal favourite. Height of accuracy in that hashtag: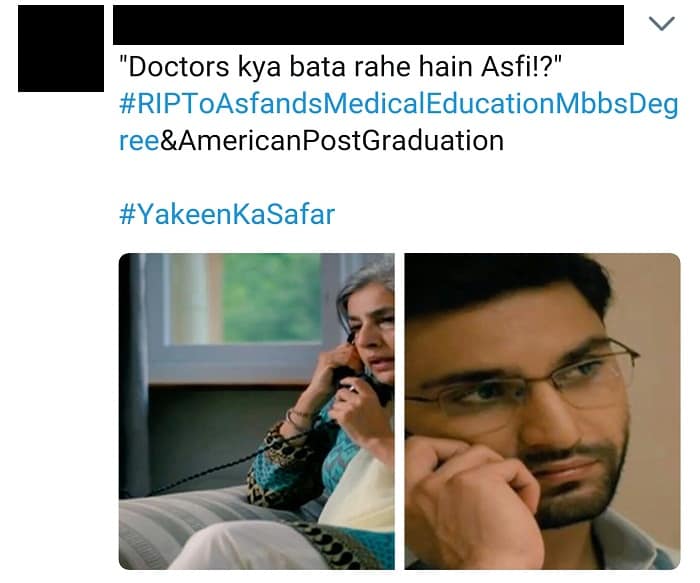 What are your emotions on YKS coming to end? Share your feedback in te comments section!