Being on the cover of magazines is taken as a symbol of immense popularity in the showbiz industry of Pakistan. It is natural that the printed media look forward to cash the stardom which is been created by the popular celebrities. The month of October has just started, giving us the three most happening celebrities in the Pakistani entertainment industry on the covers of the most prestigious magazines of the country.
1. G.L.A.M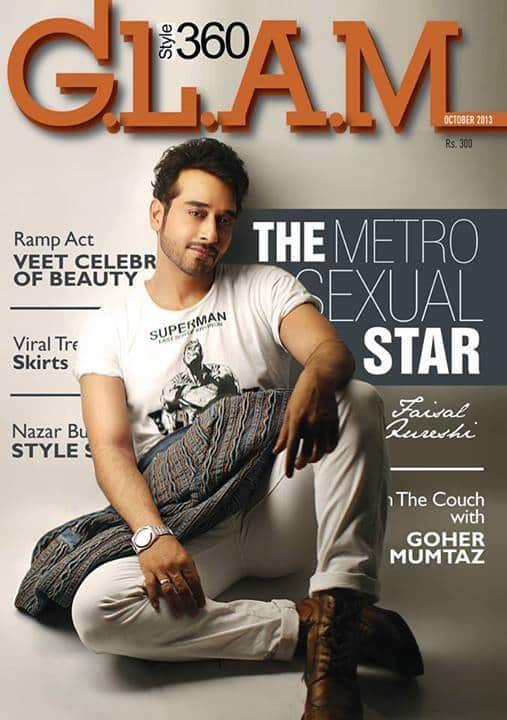 This printed form of monthly entertainment which comes under the channel Style 360. It is a Lifestyle and entertainment channel that aims to fill the gap in quality programming in Pakistan. With varied local programming and exciting international content, Style360 encompasses all aspects of stylish living and promises to deliver its viewers entertainment with an edge. The G.L.A.M Magazine is a monthly edition focusing on the current and interesting gossips and events from the industry. It is Faisal Qureshi with his striking looks and just-too-perfect chilling expressions  who appears on the cover of G.L.A.M.S Magazine this October.
2. Ainy Jafri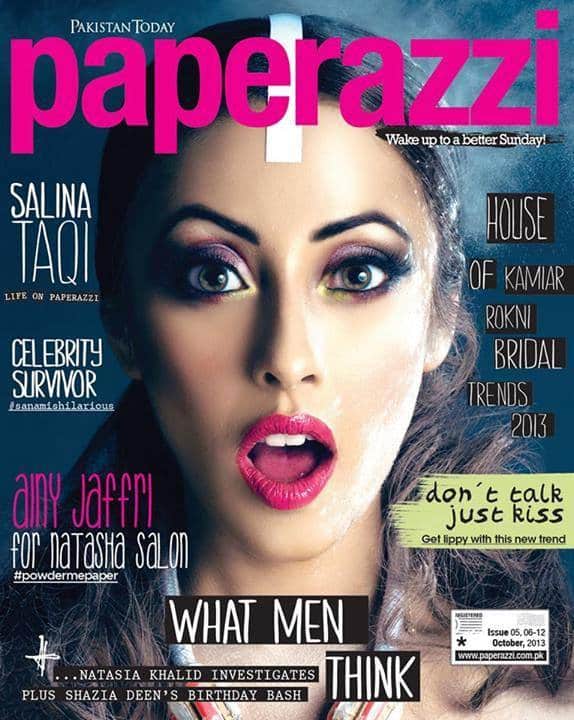 The Aseerzadi of today, the fresh face of the Q mobile endorsement, the young, the talented Aniy Jafri comes next on the list here. Under the slogan on Pakistan today, Paperazzi is one of the leading magazines which provides all in all every news one should know about. The monthly release is out now where we see Ainy on its cover page.
3. Mehwish Hayat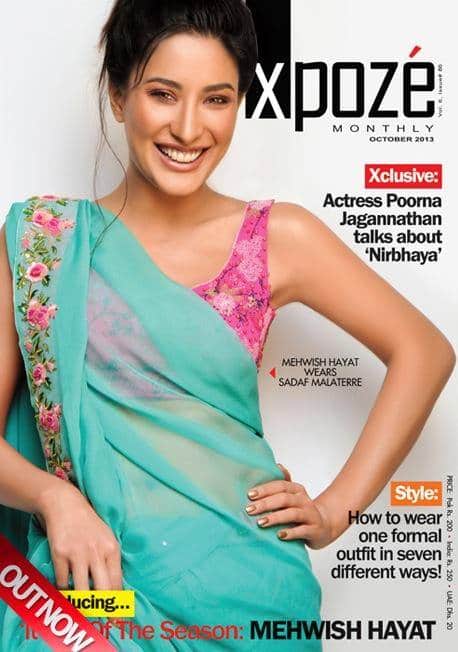 The ninth most beautiful Asian lady as per the results of 2008, Mehwish Hayat enjoys a smooth reputation in the field of acting and modelling both.While the audience is loving this diva on screen in Kabhi Kabhi, she is busy in doing photoshoots for brands too. Mehwish appears on the front cover of Xpoz'e Magazine this October.
Wishes,
Nida Zaidi