PTV just launched its new season and in one of their new shows is Kis Se Kahoon. I must say, with dramas like this, PTV could easily climb the staircase to the top once again. Here are 4 reasons why:
1. The Story and its unpredictability _ Not your regular shadi-based drama:
Mr and Mrs Qureshi (Mohsin Gillani and Seemi Raheel) have a daughter Hadiqa (Sajal Ali). Mr.Qureshi has a job in Saudi Arab because of which he and his wife reside there, but his mother (Samina Ijaz) asks him to let her keep Hadiqa. He agrees, thus Hadiqa grows up in a village in the Northern Areas of Pakistan, among snow, trees, her grandmother and the village folk, learning all kinds of sports. Hadiqa is a bubbly, confident girl who has everything a person could dream of, but she has never considered the poor villagers inferior to her in anyway. She enjoys her grandmother's company a lot.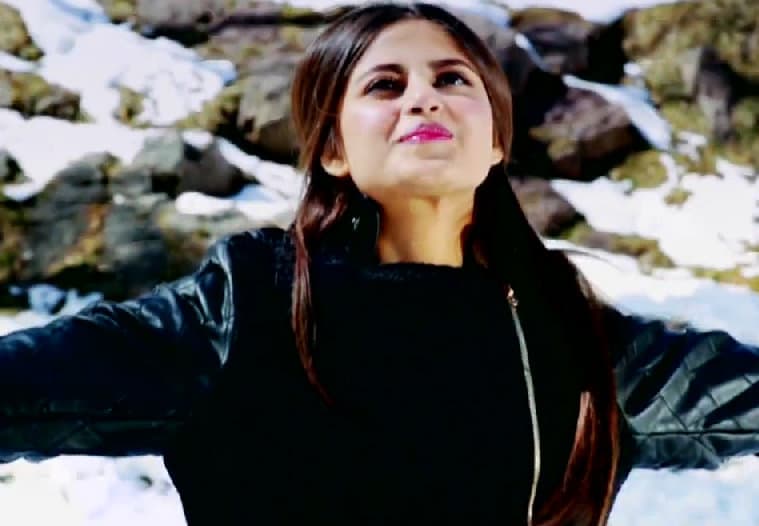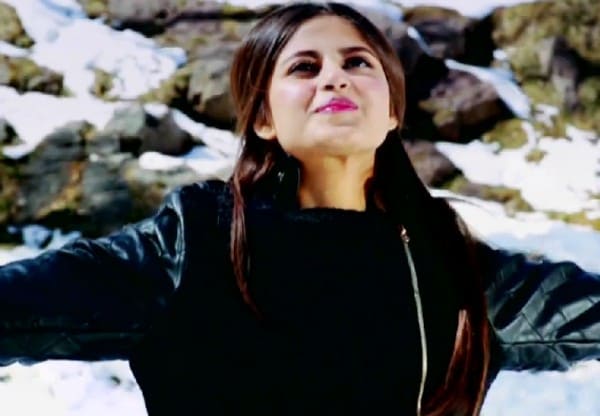 She gives her O-Level examinations privately, after which her parents shift to a city in Pakistan and decide to enroll her in a good institution for A-Levels. Hadiqa finally says goodbye to the village and her grandmother and shifts to the city where she meets Salma (Yumna Zaidi).
Salma's mother is a maid in the Qureshi household, and Salma sometimes accompanies her. She admires Hadiqa's perfect life. Salma's father is a careless and man who has no love or sense of responsibility for his family, i.e, his wife and four daughters, one of whom is paralyzed.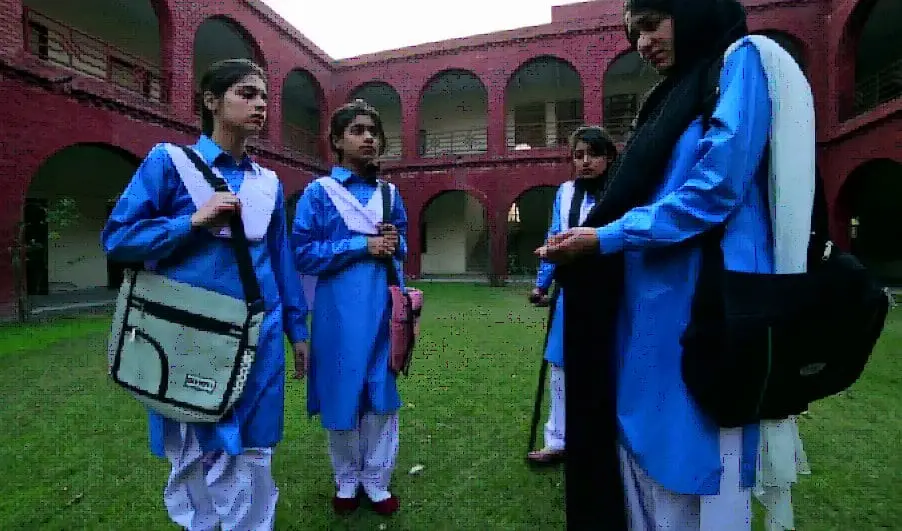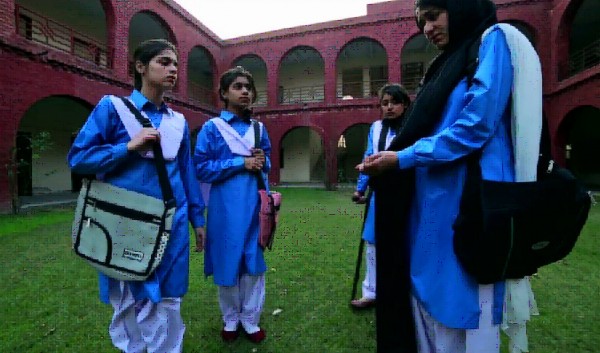 The comparison between Salma and Hadiqa's academic life is spot on. While Hadiqa goes to the best high-school in the city, Salma goes to a low-funded school where hitting students and scolding them for no reason is no big deal. Salma's class has low tables with no chairs, and empty walls with one or two paintings on them, while Hadiqa has a well-furnished class with well maintained soft boards.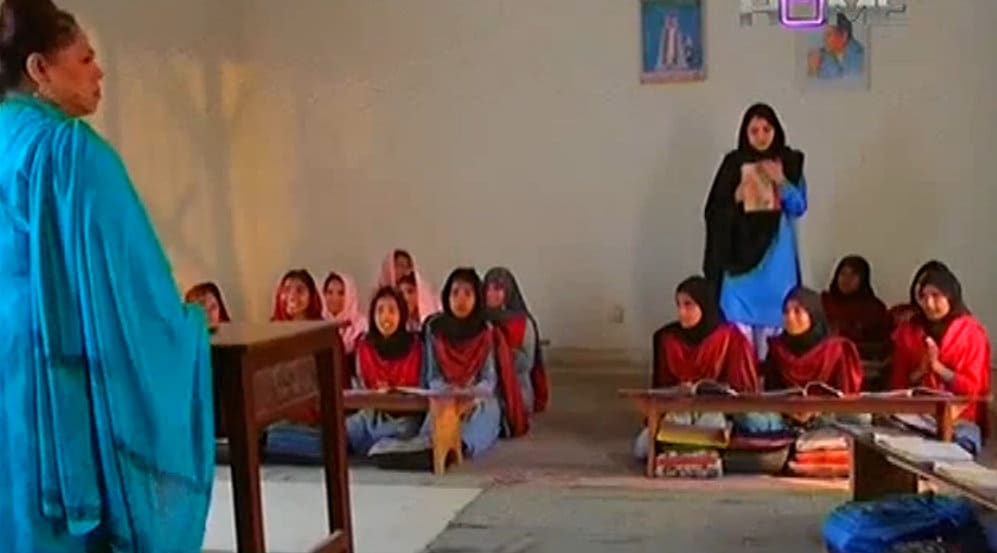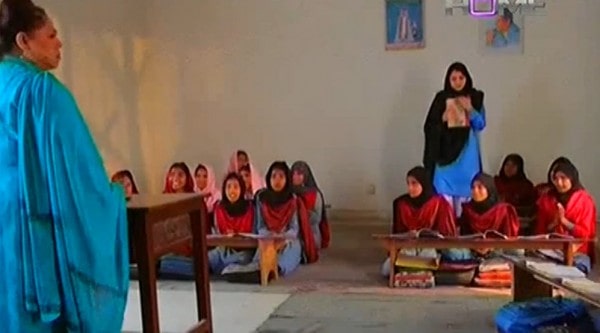 But among all the lavishness, there are three bullies who try to mess up Hadiqa's first day. Hadiqa impresses them with her confidence and within no time, they are best friends.This does not go unnoticed by the jock of the school and senior of Hadiqa, Fahad Iqbal (Agha Ali). He is a wealthy guy who has absolutely no respect for girls and he brings down any person who is better than him. He challenges Hadiqa to a basketball match, and she defeats him. This infuriates Fahad, and he puts down a shart in front of his friends, that he will do anything to demean her.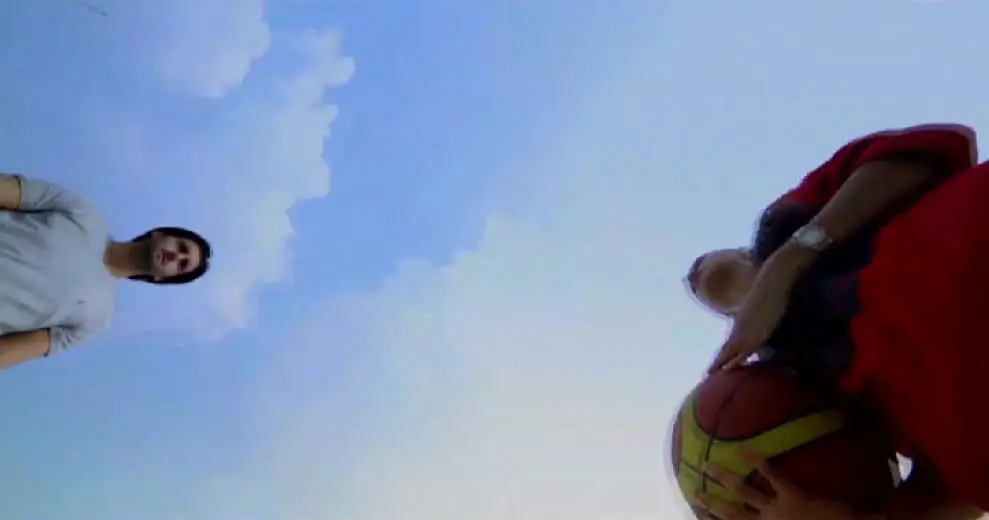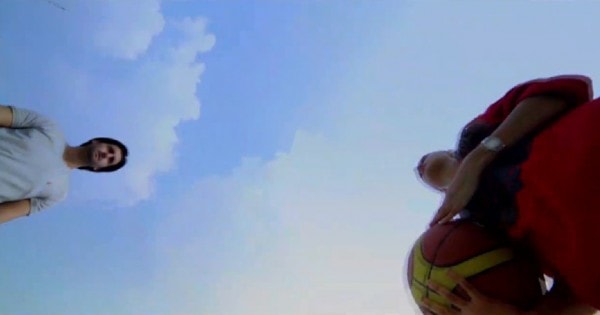 Hadiqa and Salma become best friends and one day when Salma's mother Razia shows up at the Qureshis' doorstep, and tells them that her husband has thrown her and her daughters out of their own home, Hadiqa immediately lets them stay at her house. The materialistic nature of Hadiqa's parents is highlighted when they refuse to let the poor family stay for more than one night. We are yet to see how Hadiqa will convince her parents and how she will deal with Fahad.
2. The Pace
The story which I have written above, took place in only 4 episodes. Hard to believe right? A good story along with good pace is a dream, in this world of dragged, pointless dramas. My watch list is filled with dramas that have been stretched like chewing gum, and KSK is definitely a gem in front of them.
3. The Execution:
From the direction, to the production, the camera work and the editing, everything has been done with finesse. There are no loopholes in any of them. The miseries of Salma's life were not stretched beyond my depression point. The school scenes were absolutely top-notch, and the basketball scene was shot with brilliance. The director Kashif Nisar, did his homework well. He made sure of what the viewers wanted and gave his full attention to it. The writer Shahid Nadeem has nailed it. He has dealt with the issues of beating students, bullying and the jock culture professionally. While watching this drama, you realize that the characters have been written with expertise, they are well etched out and that's why I had no issue in relating to them. The episodes are fast paced, which is a bonus. The DOP Hassan Mairaj has done a great job as well. From the mountains covered with snow to Salma's shack and Hadiqa's mansion to their respective schools, the scenes are nicely shot.
The first scene of any drama speaks volumes about the expertise of the team. If they manage to make it full of suspense, it proves that they can make the rest of the drama interesting too. Often drama makers ignore the importance of the first scene and focus on showing us huge mansions. Team KSK knew the importance of that scene and they shot it with brilliance. Check it out here: 
4. The Cast:
Sajal Ali is a gifted actress and Yumna Zaidi is impressive too. Both of them were the perfect choice for these roles, especially Sajal. Agha Ali has totally nailed it. I can't think of anyone else who could have portrayed Fahad in a better way. Essa Chauhdry will be making his debut opposite Yumna Zaidi soon.
The couples are great. Agha Ali and Sajal look great together, while Essa Chauhdry and Yumna Zaidi will light up our screens soon.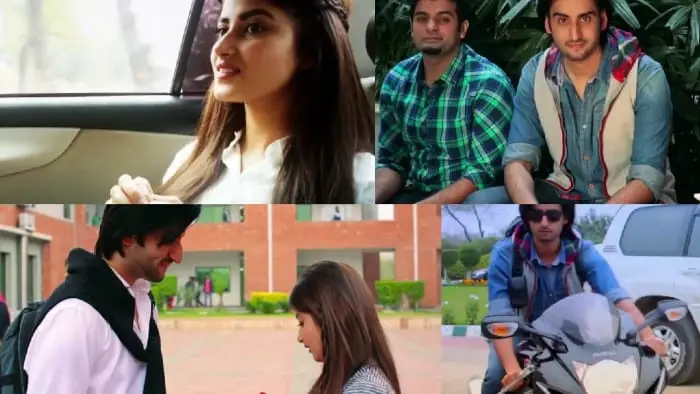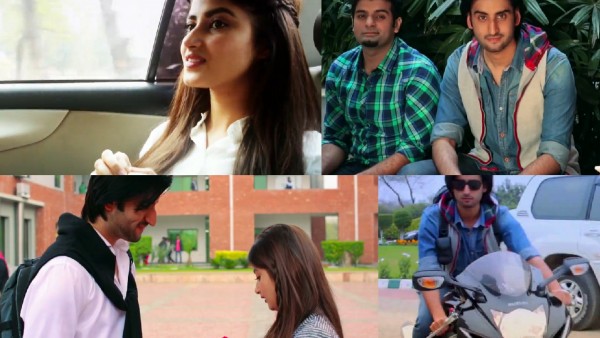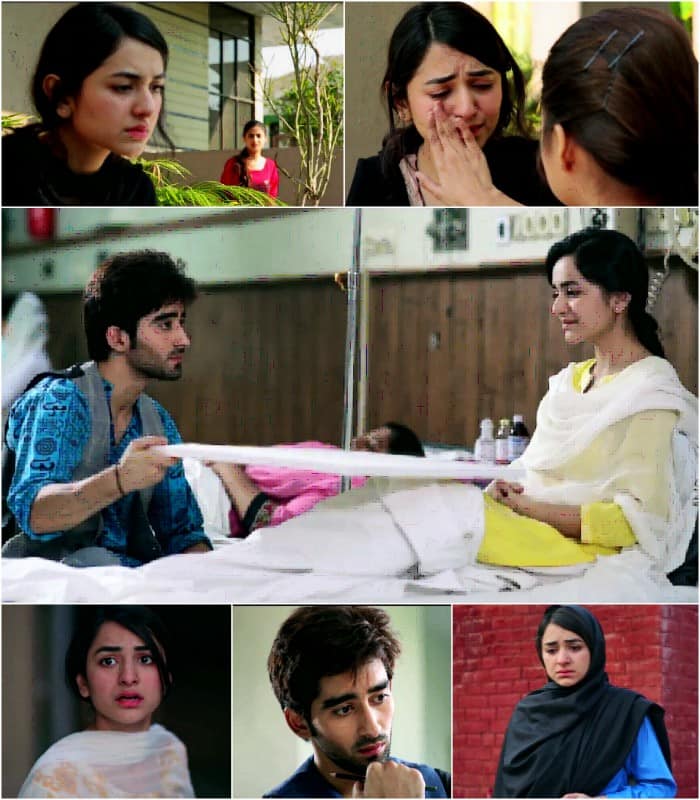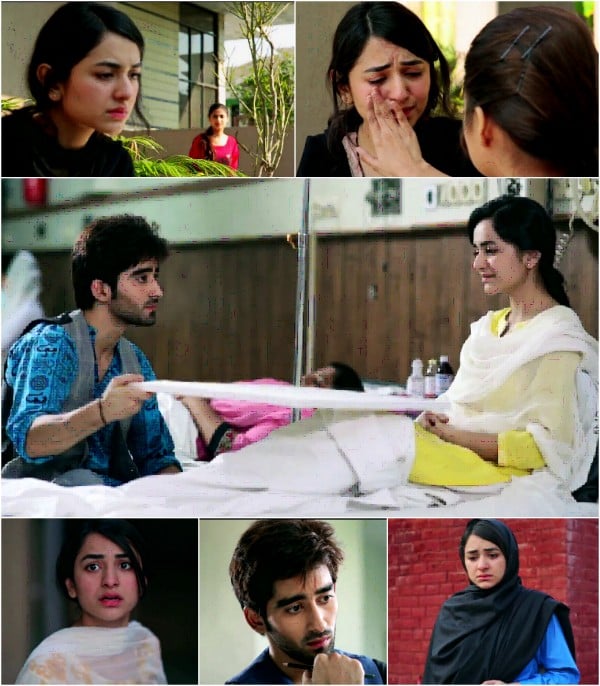 5. The Wardrobe by ARFA's :
From chic tops, trousers and the printed skirts to the jackets and those colourful scarves,  Sajal's dressing is top-notch.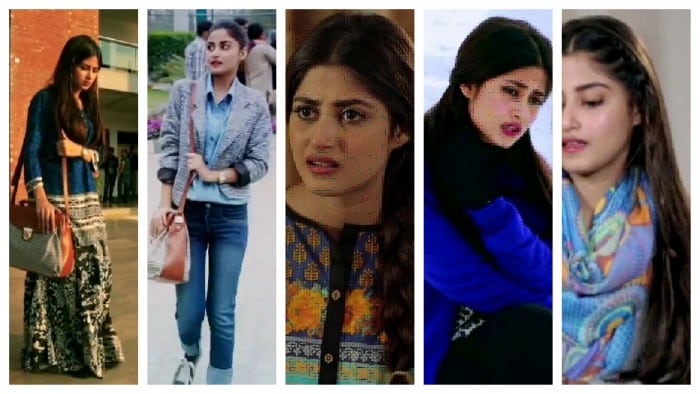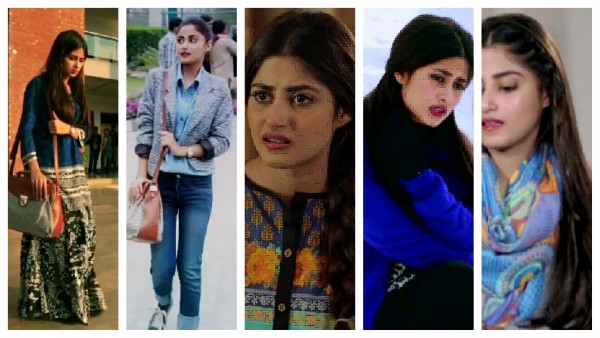 Agha Ali's wardrobe is trend setting as well. Those jackets and shirts are perfect for someone of Fahad's age.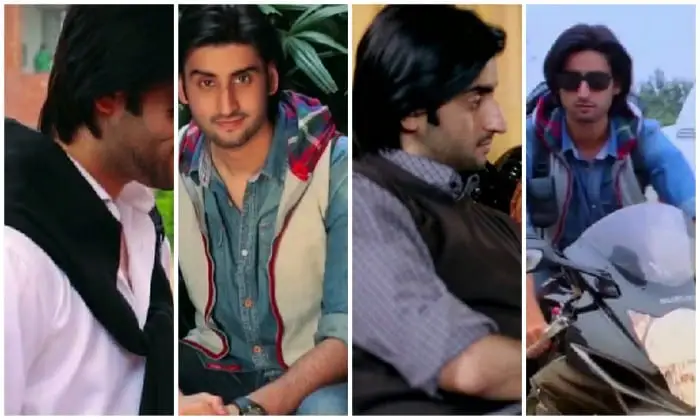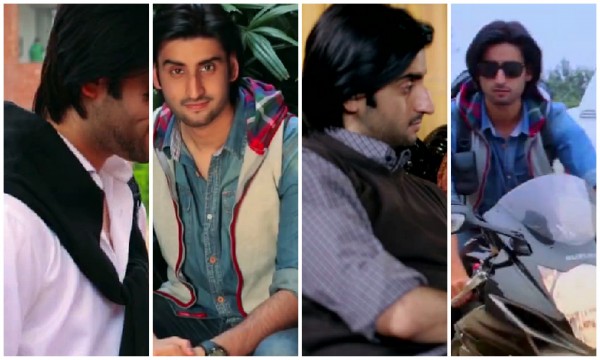 The best part is that the wardrobe keeps changing and this really tells about how much attention the director has given. People don't roam around in the same clothes for two episodes!
Kis Se Kahoon airs on Sundays at 8:10 pm. It is an example of how the whole the whole team has worked hard to create a drama that actually entertains the audience, and is not another shadi issues ki bharmaar!
Areeba Mohsen