Coke Studio is one of those music television series which are really close to the hearts of music lovers and since 2008, with its first season going on air, the series has received a huge applause from the music followers. Been produced by Coca-Cola Company, the live-studio recorded show basically reboots the feel of songs in general with beautifully done background music and instrumental effects.
The program basically is based on the concept of inviting famous singers belonging to different niches where a new shade of their musical talent is been highlighted. The show stands high in the Asian rankings of musical programs and has generated decently huge revenue for the production company. As per the latest updates, the official facebook fan page of Coke Studio has more than 2.1 million followers.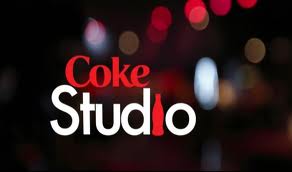 Here are 5 most beautifully done live recorded music tracks that are still ruling the hearts of Coke Studio fans!
1)      Nindiya Re
Singer:  Kavish
Played on Soundtrack: More than 41000 times
The track earned much of its respect after been chosen as an OST for the real hit Telefilm-Behadd but no doubts, the coke studio version is something which leaves you speechless for a few seconds.
2)      Dasht-e- Tanhai Main
Singer: Meesha Shafi
Played on Soundtrack: More than 23000 times
 An actress, a model and now, a beautiful singer, Meesha Shafi has taken her family talent to the new tales of success with her magnificent voice which seemed flawless in her Coke Studio's Dasht-e-Tanhai which is one of the most played songs when it comes to the ratings of Coke Studio.
If you have ever felt the sweetness of love and the bitterness of being apart, this music will drag your soul somewhere on the height which you too might not identify that easily.
Splendid Effort!
3)      Jal Pari
Singer: Atif Aslam
Played on Soundtrack: More than 14000 times
 'Jal main kaheen', certainly a song that gave Atif a real break with his first album entitled under the same name seems all fresh every next you get to hear it. Out of so many Coke Studio contributions by Atif, Jal Pari is an outstanding effort which is still enjoyed by Atif Lovers! 
4)      Garaj Baras
Singer: Rahat Fateh Ali Khan & Junoon
Played on Soundtrack: More than 7000 times
 If you are feeling low and want to turn yourself full-on energetic, Ali Azmat's Garaj Baras is all what you need to listen from Coke Studio's edition where we get a double punch having Rahat Fateh Ali Khan's power back up in the track.
An awesome effort recorded live by two would be legends in the history of Pakistani music.
5)      Chal Diye
 Singer: Zeb & Haniya Feat. Javed Bashir
Played on Soundtrack: More than 6000 times
Javed Bashir and his magical twists that make any composing something out of the world has given this beautifully sung song Chal Diye a soul felt track. Zeb & Haniya are best known for their Coke Studio efforts which leave the listener with no option but to love the feel completely.
So this was my list of 5 most played and most favorite tracks from Coke  Studio,
Share yours,
Wishes,
Nida Zaidi