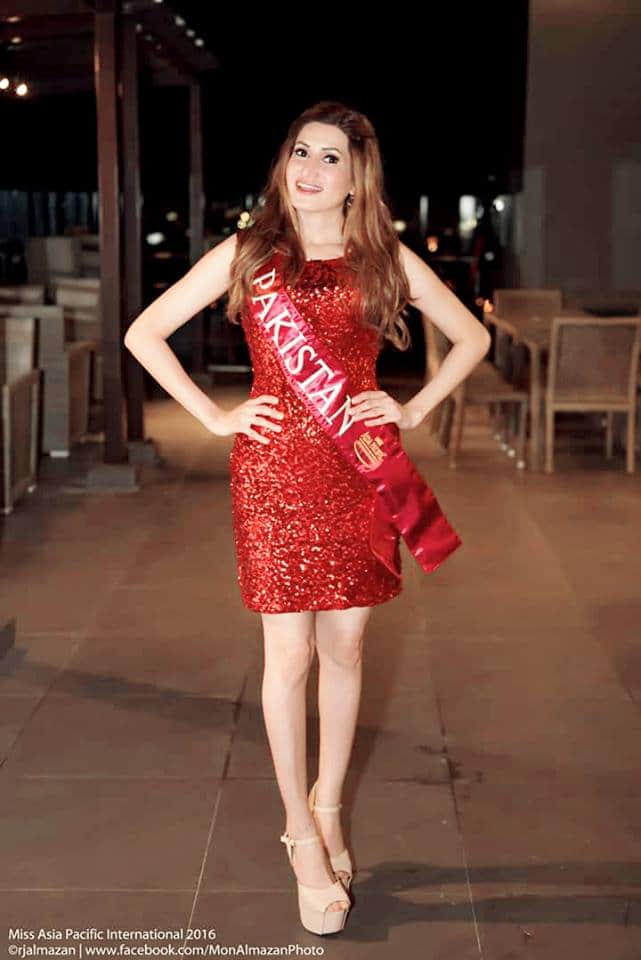 Earlier in the year, our very own Lahore-based model Madeeha Naseer won 'big' at Miss Asia Pacific International, having received the much-coveted honour of Miss Perpetual.
Now Madeeha, commonly known as Diya Ali, is head-fast into achieving even bigger heights; her next stop claims to be Miss Mister World International 2017 and she is climbing up the ladder of getting the crown by representing Pakistan in the upcoming competition at Kosovo.
The event will be held on the 17th of July till the 23rd, where Madeeha is all set to compete to strive and compete for her intense vigor in modelling.
 "It is an honour to represent Pakistan in a contest where so many beautiful women will compete with each other. Although I have no cooperation from the government and my modelling journey could be short-lived, I am excited to be nominated," Diya, The Express Tribune.
Apparently, this contest is the one big event she has been holding out on, and the only reason why she participated in earlier events was to build up on her confidence and learn the know-hows of modelling.
Simultaneously Diya strongly believes in the saying, beauty is as beauty does. Having her Masters done in Finance, the model thinks that education, confidence and plannings are the essential prerequisites that every woman needs to acquire in order to emerge as a successful model.
"I believe these are qualities that make one truly beautiful. I'm trying to attain basic knowledge about this profession because that is extremely important. I have been travelling to different countries and meeting international models who have participated in Miss World International before. I have also been learning different things about our culture to be able to answer questions and interact confidently." – The Express Tribune
She has stated to been asked to work in Hollywood film following Face of Arabia. Although mo details of the project were disclosed, she does want to keep acting in international films as one of her priorities and opt it as a profession in the longer run.
It was not easy auditioning for Miss Mister World International and Diya admits to having encountered many snags along the way. However, she is grateful for the support she received from her loved ones.
 "I am thankful to my friends and family for supporting me. Representing Pakistan on an international level is a bold move for any model but I promise the people of my country that I will never do anything that goes against our culture. I am confident I will earn another honour for Pakistan." – The Express Tribune.
We wish her the very best of luck and hope she is able to succeed in her aims!
Do you have any words of encouragement for Miss Diya? Drop them in the comments below!