Written by: Fasih Bari Khan
Directed by: Meenu Gaur – Farjad Nabi
Produced by: Dawn Films – IMGC Global Entertainment
7 Din Mohabbat In is visually stunning, smartly written, emotionally captivating, thoroughly entertaining, suspenseful and crowd pleasing. There are very few romantic comedies which make you connect to the characters instantly because they are not pointless and 7 Din Mohabbat In is definitely one of those films. It is appealing right from the get-go and holds your interest till the end. 7 Din Mohabbat In is not just another love story, it is unique and unforgettable. Shehryar Munawar's award-winning performance is the highlight of this film since the story essentially revolves around his character. It was truly refreshing and extremely enjoyable watching Mahira Khan play a character which was both sweet and appealing. Neeli is one-of-a-kind heroine who doesn't get as much screen time as the hero but definitely manages to impress in every single scene. Javed Sheikh once again manages to make his presence felt. He keeps on surprising the viewers with his definite screen presence and continues to play roles in films which are completely different from one another but are always impressive and entertaining. The stellar performances by the entire cast, intelligent direction and first-rate special effects are few of the reasons why this film is a must-watch. Mira Sethi's performance is the most pleasant surprise in this film. The superb styling and brilliant makeovers also give this film a definite edge.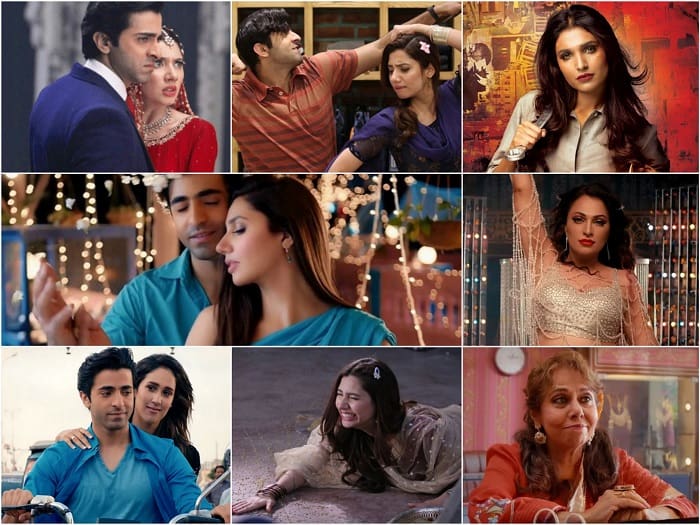 7 Din Mohabbat In is the story of a young man who sets out on an unexpected journey in the most unusual manner. This journey turns out to be an exciting, unpredictable and engrossing adventure. The people he finds along the way are equally interesting and pleasing. The story never gets too serious and even those comic dialogues which weren't exactly brand new were translated on screen in such a manner that they had a fresh appeal. The background score is impressive throughout and the editing is perfect. All the songs in the film are different from one another but equally pleasing. The cinematography is top-notch throughout.
7 Din Mohabbat In is definitely a must-watch. In my opinion it is not one of the best but the best Pakistani film of recent times. Shehryar Munawar and Mahira Khan look perfect together and their sizzling on-screen chemistry coupled with their delightfully entertaining track will leave you spell-bound. The entire supporting cast of this film is equally impressive and faultless. This film has all the right ingredients in the right proportions and is emotionally gratifying. If you are looking for something fun and entertaining to watch this Eid then don't miss this one!