Aiman Khan and Minal Khan are two of the most famous celebrity sisters in Pakistan. Apart from their superb performances, people love the fact that these sisters are so close to one another. They have not worked together on television but otherwise, they are always together. They have fun together and are always enjoying holidays with each other too. It won't be wrong to say that they are each others biggest fans which is simply adorable.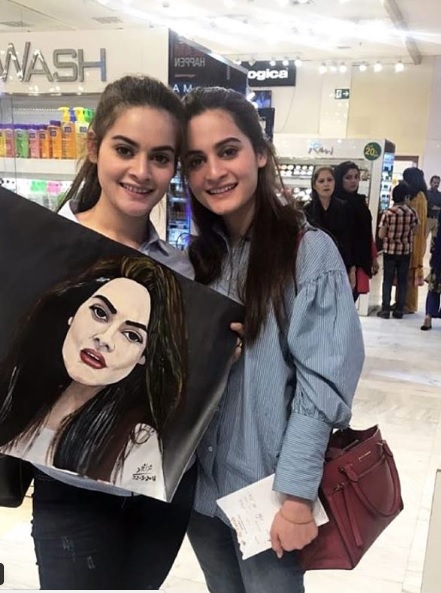 Aiman Khan and Minal Khan went to Turkey together when they were shooting for a brand. Whoever goes to Turkey always meets the famous ice cream man who is known for his tricks. Aiman and Minal met him too and made a video of the experience. Their video has gone viral on the internet. Aiman and Minal both tried to grab their ice cream from him but like everyone else, they failed.
Here is the cute video!