Suno Chanda was the most-watched show of 2018. The drama started at the start of Ramzan and ended on Chand Raat. It featured Iqra Aziz opposite to Farhan Saeed and they became the best on-screen couple. The chemistry between Jiya and Arsaal was incredibly and loved by the audience. Every member of the family did an outstanding role to entertain their viewers.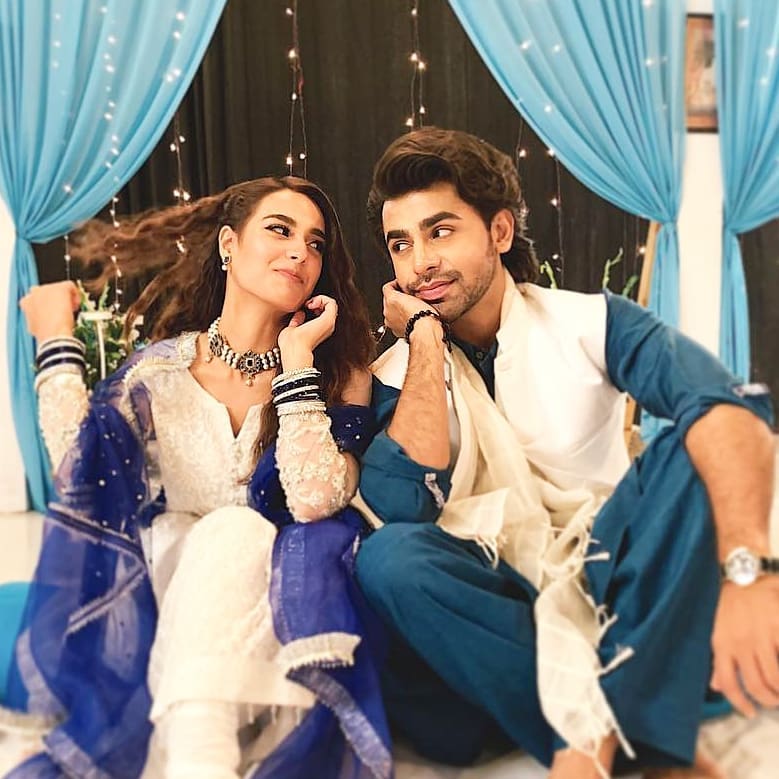 After Suno Chanda, Suno Chanda 2 was released this Ramzan on the demand of their fans. New characters with different roles were involved but Jiya and Arsaal remained the same even after getting married. The way they use to fight, their way of taking care of each other silently and their romance was highly appreciated.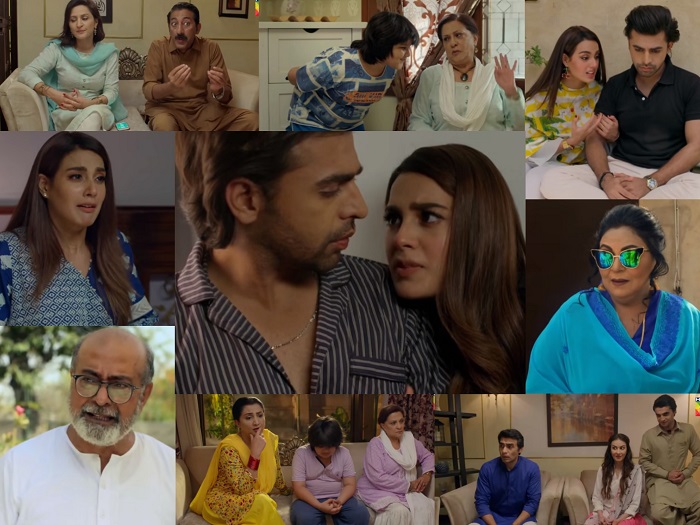 Now fans of Suno Chanda series are demanding for another season. They want to see what happens next in their lives. But Haroon Rashid made a tweet yesterday that Momina Duraid has confirmed that season three of Suno Chanda will not be air in 2020. There will be a break and if it happens then their fans have to wait for two years because season three will be released in 2021. Momina also said that Suno Chanda 3 will be released in Uk like her upcoming film 'Superstar'.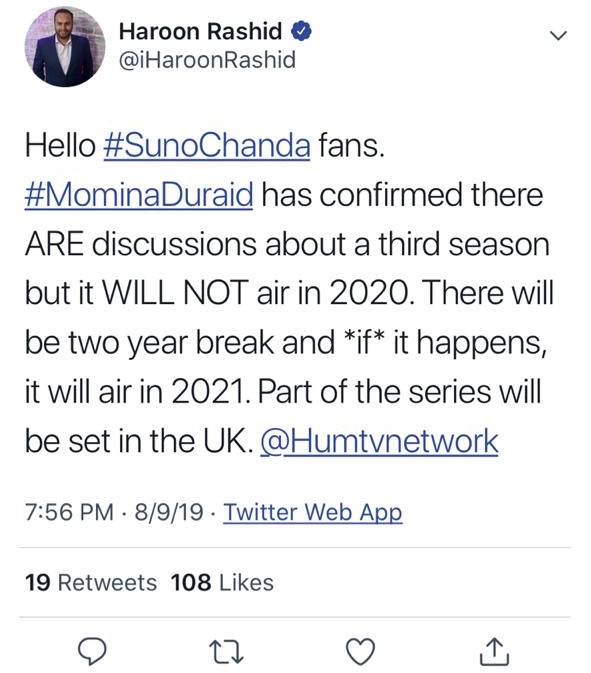 What are your thoughts about the story? Be patient and wait for 2021 to enjoy the chemistry between Iqra and Farhan.