Lets go back in time to the tragedy of Qandeel Baloch
We always prefer covering stories of those who are legends but why not light at the life of a person who lost her life because she decided to have her freedom of choice?Qandeel Baloch the social media sensation who was murdered brutally on July 15 2016.
We all know her real name was Fouzia Azeem,we all know what was her background because that's what we heard in news right after her death.Most of Pakistan's community hated her but little did we know she was just A girl who wanted to follow her dreams and live up to her ambitions.Her tragedy is not infamous nor was she because she was famous for all wrong reasons but poor girl was even bashed after getting murdered.Where was the humanity when she was killed at the name of honor and people were happy?Why did so many girls had to die to prove a point that honor killing is wrong and does not justify any fault?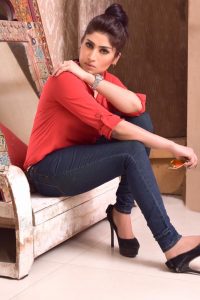 Qandeel did not come from a wealthy, privileged background nor did she have the education and exposure to knowledge but she knew one thing that she wanted to make a name for herself and an identity for herself,so what if she went over board so what if she was wrong but she was a human who had all the rights to live with freedom.She was not willing to live a life of suffocation so she walked out of her marriage and that's when Fouzia Azeem was laid to rest and Qandeel Baloch was born.In 2015 she became Pakistan's biggest social media star,who made her the star wasn't it us?Her Facebook account was at the verge of getting banned,she was threatened to be killed because she was a girl who did not wanted to stop,she wanted to fly but she forgot that she was in Pakistan.Where many others do wrong but only those get bashed who have no support.I accept it is wrong to leave your child and chase your dreams but don't we all want to be free,don't we all want to live our lives the way we want and that's what she wanted.
I do not support her acts,i do not support what she did but at the same time i do not support those who did not condemned her death.She fell victim to an honor killing like thousands of other girls in Pakistan.
She was the girl power!she was the power which was brutally killed.I wish things change,I wish we all one day make Pakistan the country of hope.
Rimsha Butt