December the last month of the year has started. Five Urdu films are scheduled to release in this month.
Salute (سیلوٹ)
Salute is directed and produced by Shahzad Rafique a famous director/producer from Lahore. Shahzad Rafique has some successful Urdu/Punjabi films to his credit like Ghoonghat (1995 as producer), Nikaah (1998 as producer), Salakhain (2004 as director), Mohabtan Sachiyan (Punjabi 2009), Ishq Khuda (Punjabi film in 2014 as producer/director).
Salute is based on the real life events of Aitzaz Hassan, a school boy from Hangu, Khyber Pakhtunkhwa. Aitzaz Hassan sacrificed his life to save his fellow schoolmates by stopping a suicide bomber. Salute stars some big names of cinema like Saima Noor and Ajab Gull in the lead roles. Saima Noor and Ajab Gull are appearing as parents of Aitzaz Hassan character. Ali Mohtesham is appearing in the role of Aitzaz Hassan.
Salute has been under production for more than two years and is delayed multiple times. Now finally it is releasing on 2nd December 2016.
Salute also features a song composed by Robin Ghosh (Late), the legendary musician from Bangladesh who composed many immortal melodies for Pakistani cinema.
Film: Salute (سیلوٹ)
Release Date: 2 December 2016
Genre: Biopic
Language: Urdu, Pasho
Starring: Ali Mohtesham,Saima Noor,Ajab Gul,Nayyar Ejaz,Pervaiz Kaleem,Adnan Khan,Rashid Mehmood,Jalal Haider,Mahnoor
Directed by:Shahzad Rafique
Produced by:Shahzad Rafique,Haji Arshad Mehmood
Written by :Shahzad Rafique
Music by: Robin Ghosh (Late),Aamir Munawar
Cinematography:Adil Askri
Edited by:Mohammed Adeel PK
Production company: Cinetainment Production
Distributed by:IMGC Global Entertainment
Facebook:
8969
8969 is a film directed by Azeem Sajjad. Azeem Sajjad is mainly known for his acting in the dramas of PTV Peshawar centre in 1990s. He also directed few dramas for in Pashto and Urdu like Za Pashtoon Yum for Pashto Channel AVT Khyber. 8969 is his first film as a director.
As per Azeem Sajjad
"The film name '8969' is a mystery and can only be solved by watching it. The flick is based on true events keeping in view the motto of education through entertainment." The prime focus in the film was to discourage youth from 'misusing' the internet, especially social media sites.
This film comprises of three songs, where one is a sleazy dance number or item number shot on Saba Qamar. Saba Qamar has already described this film as the biggest mistake of her career.
Starring: Azeem Sajjad, Saba Qamar,Hussain Tiwana,Sadaf Hamid,Anam Malik,Haseeb Khan,Sama Shah,Noor-ul-Hassan,Zunaira Maham,Oun Sarwar,Ali Jabran Khan
Release Date: 2 December 2016
Genre:
Directed By: Azeem Sajjad
Music: Raheel Fayyaz
Produced By: Imran Zafar
Facebook: https://www.facebook.com/8969film
https://www.youtube.com/watch?v=glVWB_OU0j4
3 Bahadur: The Revenge of Baba Balaam (تین بہادر: دی ریوینج آف بابا بالم)
3 Bahadur The Revenge of Baba Balaam (TRBB) is part of the film series 3 Bahadur released in May 2015. 3 Bahadur was the first commercial animated film of Pakistan produced by Oscar Winner Sharmeen Obaid Chinoy. 3 Bahadur proved blockbuster by earning around 6.5 crore with a budget of around 1.5 crore.
The success of 3 Bahadur prompted Sharmeen Obaid Chinoy to come up with the second part. In our country there is severe shortage films targeting the younger audience and 3 Bahadur series is the most prominent one. The success of this film might attract investors other than Sharmeen Obaid Chinoy to produce quality content for the younger audience too.
3 Bahadur TRBB will feature the voice overs from some very prominent artists Fahad Mustafa, Ahmed Ali Butt, Sarwat Gillani, Behroz Sabzwari and Zeba Shehnaz.
Film: 3 Bahadur: The Revenge of Baba Balaam (تین بہادر: دی ریوینج آف بابا بالم)
Release Date: 15 December 2016
Genre: Animated
Language: Urdu
Starring (Voice over): Fahim Khan,Zuhab Khan,Hanzala Shahid,Arisha Razi,Behroze Sabzwari,Ahmad Ali Butt,Ali Gul Pir,Fahad Mustafa,Mustafa Changazi,Sarwat Gilani,Zeba Shehnaz,Bassam Shazli,Hammad Siddiq
Directed by:Sharmeen Obaid-Chinoy
Produced by:Sharmeen Obaid Chinoy,Salman Iqbal,Jerjees Seja
Production company: Waadi Animations
Distributed by:     ARY Films
Facebook: https://www.facebook.com/3bahadurmovie/
Jazba (جذبہ)
Jazba is produced in Lahore. The film was started with the name 'My Country' but later its name is changed to Jazba. Its trailer is not available yet. Jazba features Babrik Shah in the lead role.
Film: Jazba (جذبہ)
Release Date: 16 December 2016
Starring: Babrik Shah, Hina Mumtaz, Babar Khan, Faryal Rana, Sheraz Sikandar, Usman, Shafique Raja, Shahid Hashmi, Saleem Albela, Sami
Directed by:Asad Javed
Written by:Abar Jaib
Produced by:Asad Javed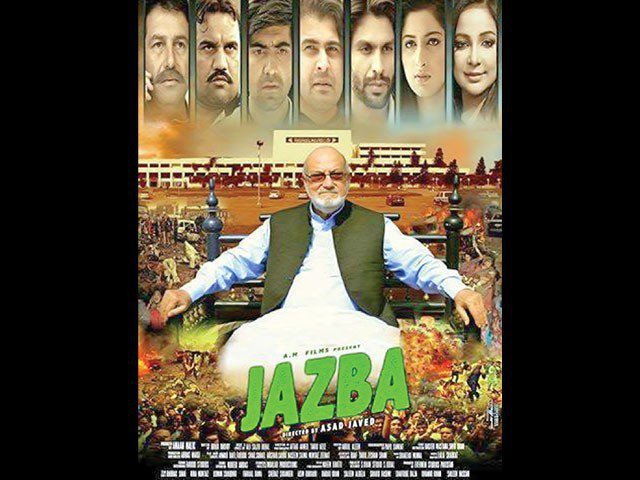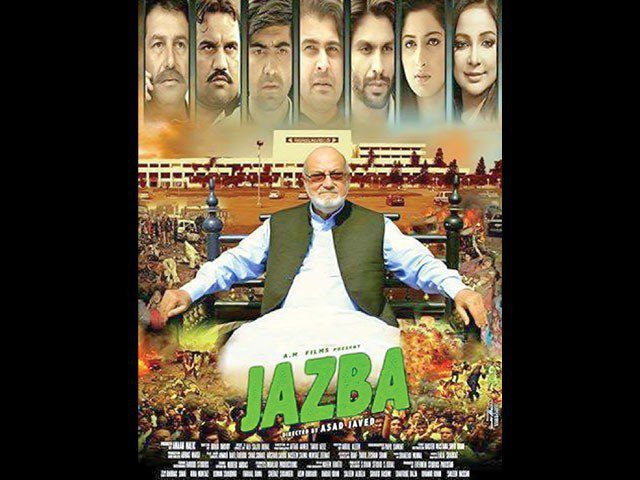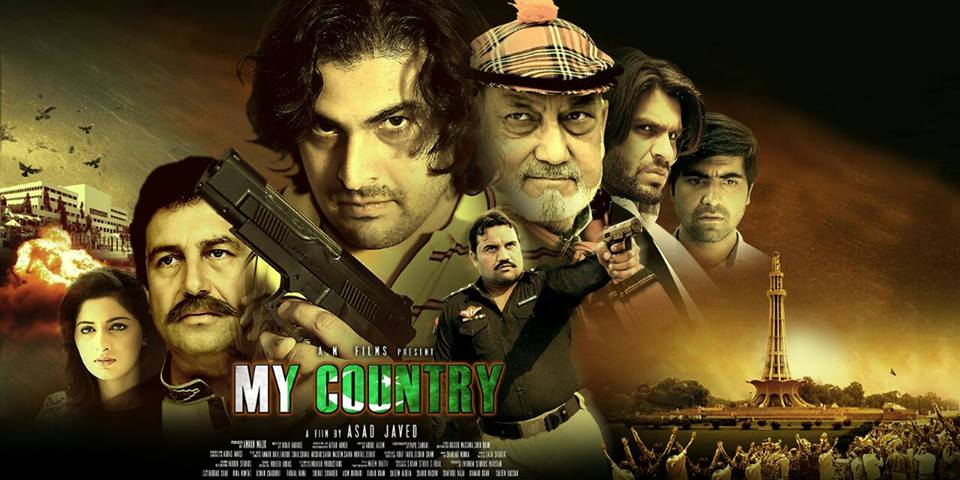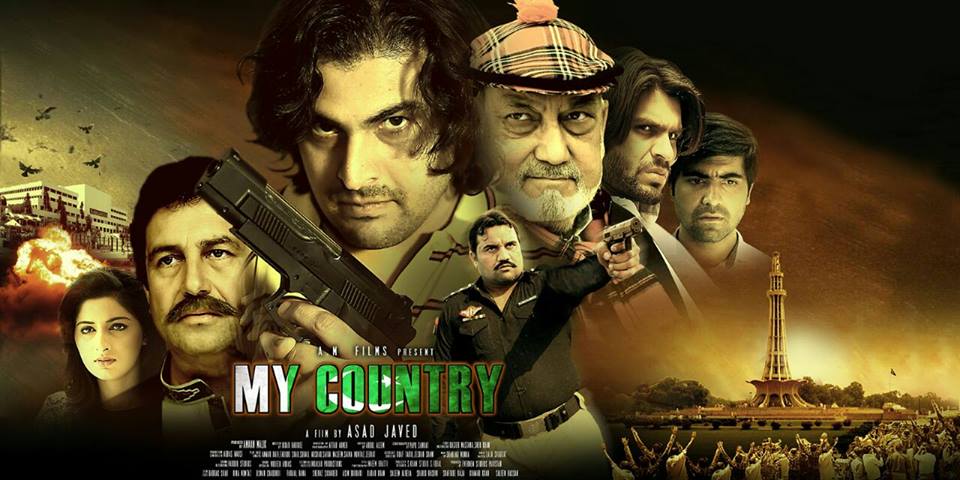 Moula Way  (مولا وے)
Moula Way is a long delayed film under production for past several years. The highlight of this film is Babrik Shah, who has participated in multiple aspect of this film either back camera or front camera. He is the producer, director, writer, lead artistfor this film.
Film: Moula Way  (مولا وے)
Release Date: 23 December 2016
Starring: Babrik Shah, Jahangir Jani, Raheela Agha
Facebook: https://www.facebook.com/moulaway/
So these are the films scheduled to release this fall in the last month of the year 2016.
Thanks for your time.
Rashid Nazir Ali