Tauba! Viewers ki jaan lainge kya? Ugh! I feel so irritated & furious because this is how Hum TV treats its viewers on a Sunday night; this is how they put an end to the week with an absolute boorish drama. I mean I feel so angry that it's not even funny anymore. Not sure how did they manage but imagine an episode which practically had nearly no dialogues whatsoever was still a reason of noise pollution in the house. Tauba!!!
As usual, Ruby acted as Maham once again & even after getting snubbed by Sofia, she continued with her stupidest of advises. She wanted Sofia to come to her home so that she could eat the remaining brain Sofia's left with & also so that she could brain-feed her against Awazaar as well. I'm sorry but seems like the lady who has played the roles of Maham & Ruby is someone who can't see any couple because she is allergic to married people, that's why she makes sure she pushes all the wrong buttons to fulfill her wish of wrecking someone's home. The first scene & the scenario was just so similar to that of Shukk where after Sehrish loses her baby, Maham swoops in like her false Messiah & just now when Sofia lost her baby, Ruby was ready to hit the nail in the coffin. I am sure as she met her purpose in this drama; she'd be on a project hunt these days where her expertise in breaking homes would be required. The suggestion she gave to Sofia about getting separated from Awazaar was just so ridiculous. Instead of making her calm & forcing her to think rationally, she didn't waste an opportunity of doing what she's good at & yes that is wrecking someone's home.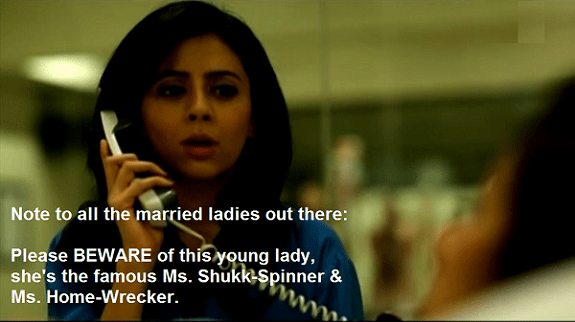 Sofia has pretty much understood that Awazaar has gotten bored of her because he got used to Haya so after she gathered herself from her fragile mental & physical state, she decided she wanted a divorce because there was nothing left in this relation anyways & I think she took the best decision ever because there was no reason in staying with a manless man. I think a slap would've been a perfect way of coming to a closure.
Finally, we found a woman who was against Awazaar & felt he was inhumane; she was Mrs. Nousherwan. I am glad that she proved to be that one single lady who spoke against him because all the others were just so blindly in love with a man who ruined their lives. & yeah after 2 months Awazaar met Haya & whatever she said did come as a surprise but I knew she didn't mean what she was saying as wo to bohat hi naik parveen shareek-e-hayaat hain jo apne zang-lagay sartaaj ko kabhi nahi utaraingee. She's someone who doesn't know how to take a stand for herself because if she had known better, she would've sent him a divorce notice like Sofia as well. Even though she seemed agitated, I am sure she'd scurry back to Awazaar exactly how a hungry mouse scurries at a sight of Swiss cheese.
The preview was just so annoying as usual because seems like after Haya'd demand divorce from Awazaar, he'll pull off an act of fake suicide which will resurface the buried mohabbat Haya has for Awazaar & she will return to him. At this point I feel inhain jo karna hai karain, larain, marain but bas hamari jaan chorain aur Aahista Aahista bilkul nahi balkay JALDI JALDI. Share your thoughts please!
Keep Supporting,
Cheers,
Zahra Mirza.