Tonight's episode of Aakhir Kab Tak banked heavily on a misunderstanding. It seems as if the writer is going to use this misunderstanding to help Saim make a decision which he should have made a long time back! Fajar still has a long way to go and Noor continues to be the most inspiring female lead in the drama. Through this character, the writer has also highlighted the difficulties and biases which women entrepreneurs have to deal with. Many working women would also be able to relate to what Noor has to go through in the drama since most often women do not get the same acceptance that male bosses instantly get. Aakhir Kab Tak's steady pace and its meaningful script is its main strength. The Nasir-Noor track, interestingly, took a different turn than was expected. Daadi's scenes were yet again extremely amusing, Gul-e-Rana is just as impressive as someone who finds it impossible to admit their mistake and make the much-needed changes in their attitude as the positive characters in the drama.
It is also interesting how most of the things shown in this drama are most often part of the ending of Pakistani dramas. From a woman succeeding to the negative characters being punished for their wrongdoings – Aakhir Kab Tak has picked up from where most dramas end! That is definitely one of the many aspects of this drama that make it different. The performances never disappoint and the direction is equally flawless in every episode.
Noor's Struggles Continue
Tonight's episode focused a great deal on all the battles which Noor was fighting on different fronts. Perhaps for the first time, she seemed tired and was confused as well. She has done everything in her power to run the business and also sort out the problems in her family but now with the recent setbacks in her factory, she is finding it difficult to juggle work and home. Noor's vulnerabilities and frustrations make this character human, hence easier to relate to. Even though she told Nasir off, whatever he said stayed with her. She was thinking about all the problems she had faced so far and how sometimes using the tactics Nasir believed in had helped her out. I was expecting this confrontation to be more fiery but the way Nasir handled it turned things around – this was contrary to expectations.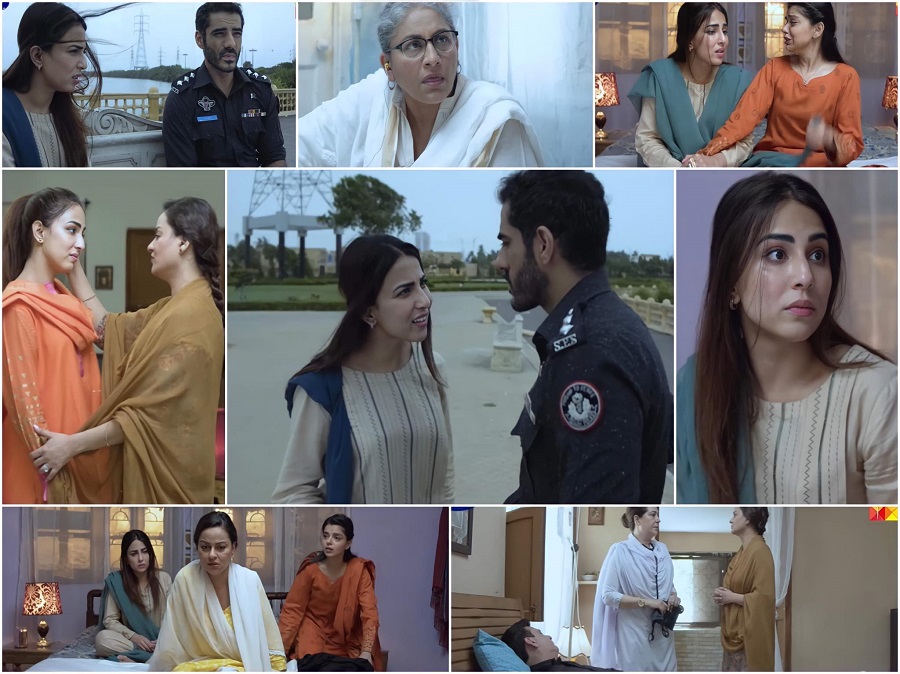 Noor has single-handedly done what most men couldn't have yet even now she has a lot to learn. Nasir's experience will perhaps help her and the preview of the next episode suggested that she might try harder to do what Nasir asked her to after this recent incident. She was there to support Fajar and her mother. She also gave her daadi a much-needed reality check! I am waiting to see a change in her behavior as well. I love how Noor uses reason and logic to change the way people around her perceive and react. Daadi's dialogues were hilarious, especially when she blamed Noor for spoiling her mother. Even though this woman is so wicked, her scenes have been penned down and acted out in such a way that she makes me laugh every single time. Ushna Shah is beyond impressive as Noor, this is one of the best characters that she has played in her entire career.
Fajar's Track
Fajar's track took a grim turn for now. Saim believed his mother only because she was crying and she acted so well! He was obviously not expecting her to use such tactics to make him divorce Fajar. Even though Fajar had gained some confidence, she still does not have the problem-solving abilities or the strength needed to cope with undesirable circumstances. Also, she finds it really difficult to keep secrets! This time around, she couldn't hide the fact that she was having problems with her in-laws from her father. Last time, she told her mother about what the doctor said to their father. For now, Saim's sister is quietly watching whatever her mother is saying and doing. However, I am pretty sure that she will speak up in the upcoming episode. Fajar and Saim make such an adorable couple, the viewers definitely want to see more of them together.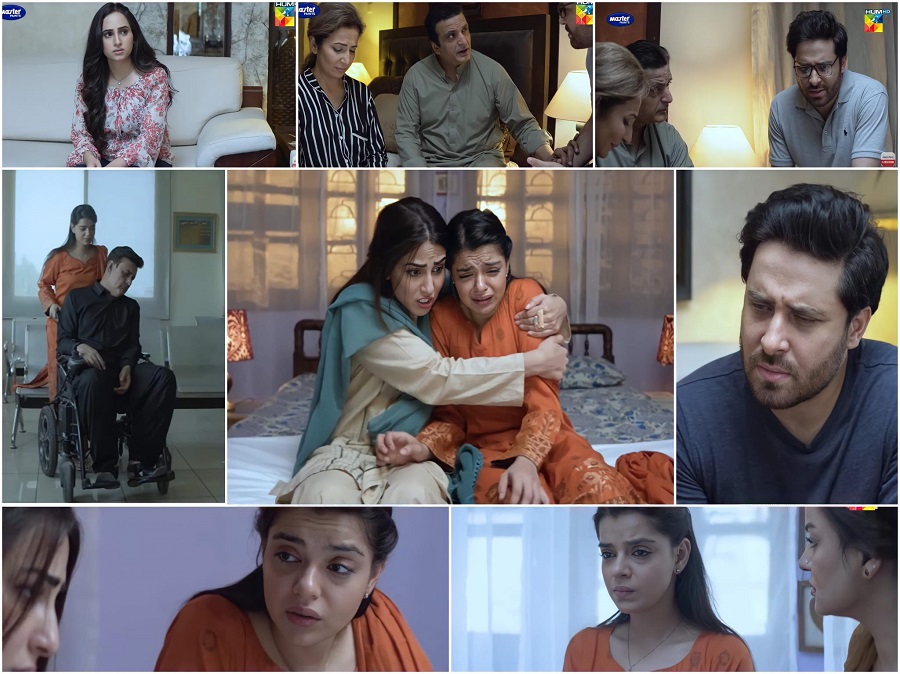 Fajar and Noor's relationship with each other is another positive aspect of the drama. It is always good to see sisters who have such a relationship instead of watching them fight over men! The fact that Aakhir Kab Tak is free of such sazishs definitely makes it worthwhile.
Final Remarks
Safia, Noor, and Fajar are finally a family! Safia had to learn how to be a mother and it is interesting how Noor taught her how to be one! This was yet another engaging episode of a drama that never disappoints. A few weeks back, I was not sure if this drama would continue to be this meaningful and interesting. However, now I am certain that Aakhir Kab Tak will not disappoint its fans. I am looking forward to Fajar and Saim getting back together and I am wondering if their father will survive or not.
Did you watch tonight's episode of Aakhir Kab Tak? Please share your thoughts about it.