Aangan Episode 1 Story Review – Relationship Dynamics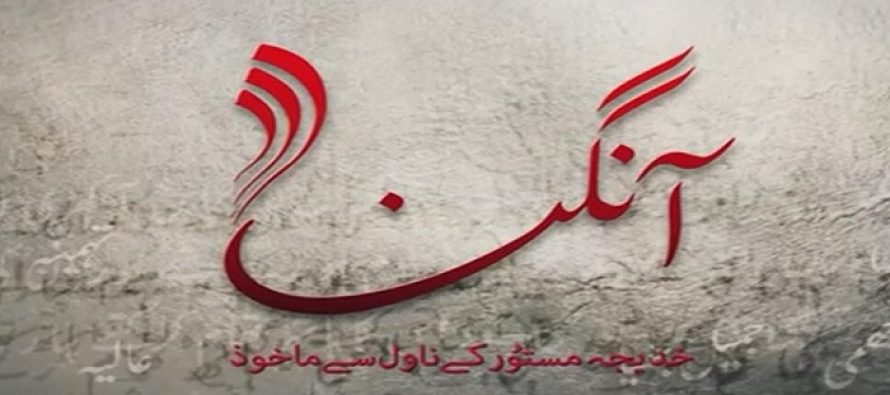 Written by: Mustafa Afridi
Directed by: Mohammad Ehteshamuddin
Produced by: MD Productions
Schedule: Every Thursday 8 pm
After a long wait, the first episode of Aangan finally aired. The most attractive aspect of the promos for me was the overall feel of the play and Chammi's character. The overall feel of this first episode rightly reflected the era which is being covered and it was quite filmy as well. The central younger characters do not even exist yet. The main focus of this first episode was Salma (Sonya Hussyn) and Subhan's (Ahsan Khan) track. It also focused entirely on the dynamics of the household in which the future generation's story will unfold in the upcoming episodes.
The Characterizations
The characterizations and the role these characters play in the family was well-established in this first episode. Ama Jaan (Zaib Rehman) was shown running the show entirely. She does not like being questioned and her husband has little or no say because as the bahu pointed out, he is 'guilty' of being disloyal to his wife. Aba Mian (Abid Ali) does not only have mistresses but also has illegitimate children. While he leaves the house early to spend time with his other families, Ama Jaan looks after the house and she makes sure that she has everything under her control. Salma, the daughter, is madly in love with a servant subhan. All her scenes clearly showed that she was fearless and rebellious. Subhan on the other hand was much more fearful of the consequences but at the same time gave in to the temptation. The viewers were introduced to only one of Ama Jaan's three sons (Omair Rana), who works for the government but he does not think very highly of  the Britishers. The other son is more involved in politics and was only mentioned in a few conversations.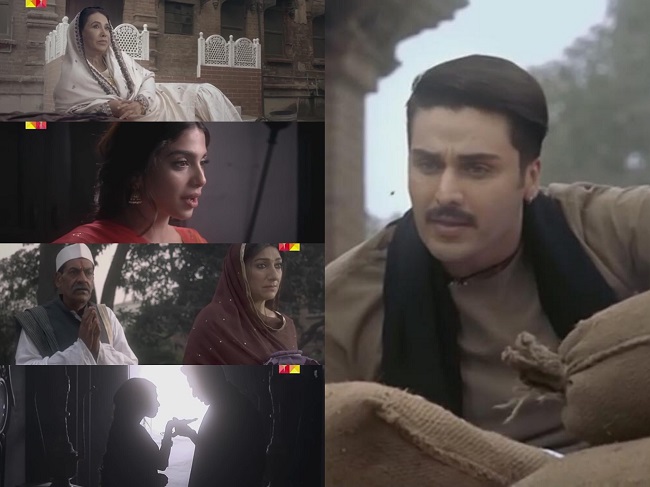 Relationship Dynamics
Through different scenes, the viewers were shown the relationship dynamics that exist between all the characters. The munshi was a Hindu who was more than happy to be of service to this Muslim family. Ama Jaan had the final word and got the lion's share of everything. While Subhan was terrified of Ama Jaan, Salma could not care less. Even after all the beating, her stubbornness and rebellious attitude was still intact. While Ama Jaan wanted one of her bahus to sit down with her so that she can take over at some point, the other one was treated like an outsider right from the start. Ama Jaan's son was not that kind to his wife and he also asked his mother to stay quiet about his Aba's affairs, this said a great deal about his character as well. The last scene showed tha Ama Jaan felt overburdened and missed her only 'ghairatmand' son. All this talk about ghairat and the way Ama Jaan dealt with Salma suggested that there might be a dreadful future in store for both these characters.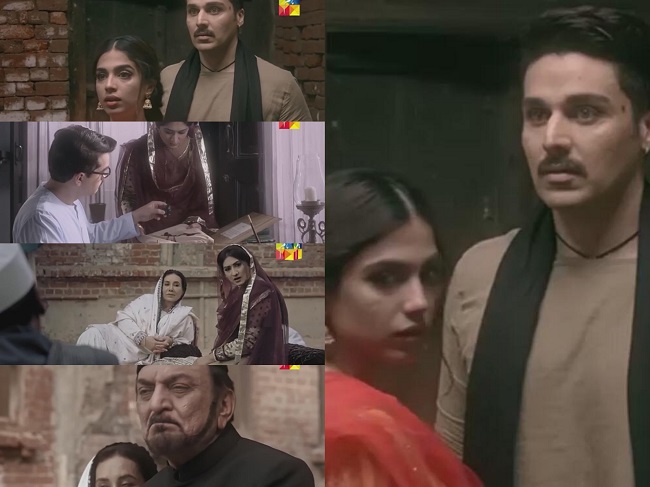 Overall Impression
I must say that this first episode was completely contrary to my expectations since I was expecting the younger character/actors to be a part of this first episode. But this does not mean that it was entirely disappointing, the direction, performances and the script was up-to-the-mark except for Salma and Subhan's scenes which were a little too filmy. Everyone looked the role and the episode overall was visually pleasing. The dialogues were written in such a way that you felt like you were watching a drama from a different era. I have not read the novel therefore I have no idea what to expect. I am looking forward to finding out more about these characters since the preview of the next episode was intriguing.
There are first episodes which give you characters you instantly fall in love with and you think this person is the  going to be the reason why I will tune into this show next week but this was definitely not one of them. This first episode also wasn't as 'exciting' or enticing as I was expecting it to be. I am however, waiting to see how Salma manages to run away, what becomes of her and how this track affects the future generations.
How many of you watched the first episode of Aangan? Don't forget to share your thoughts about it
Rating: 3.5 stars
Fatima Awan
Fatima Awan has been a part of reviewit right from its inception. She feels very passionately about Pakistani dramas and loves discussing them to detail. If it wasn't for the play Durr-e-Shahwar she wouldn't have started writing!
---
---