Tonight's episode of Aangan was intense as well as engaging. Finally, this drama has picked up pace and even though there were plenty of tragedies in this episode but unlike before they actually had an impact. Some of the scenes tonight were shot really well too.
The Opening Scenes
The opening scenes of this episode showed how confused and scared Alia was after she saw Kusum outside in the middle of the night. The news in the morning, made things more clear and what she saw when she went to see Kusum's dead body clearly showed what kind of an affect this entire development had on Alia. This development was covered a little too quickly since Alia and Tehmina did not talk about this tragedy even once.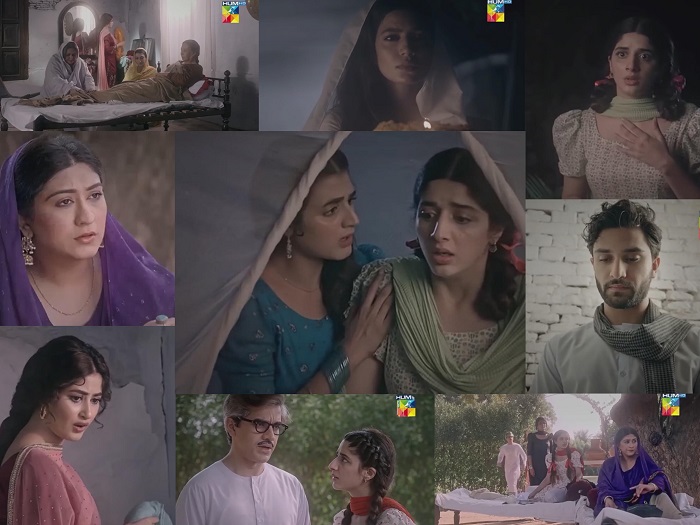 The Marriage
The viewers were quickly moved to the next phase which involved Tehmina and Jamil's wedding. Once again Chammi's helplessness and her anger both were translated on screen impressively by the very talented Sajal Aly. Chammi's dialogues have been written so well and Sajal Aly's acting has been absolutely brilliant throughout. In this track Chammi is clearly the one taking the lead since Jamil's character doesn't have a lot to offer. The scene on the stairs was shot beautifully. Ahad Raza Mir has definitely given this character his best but just like every other track, this one too is driven by the female character.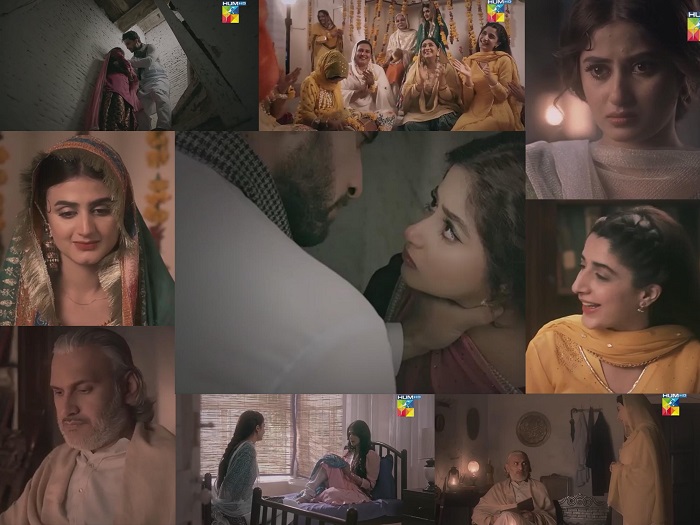 The decision to get Tehmina and Jamil married was also taken by the mothers and the fathers had little or no say in it. Mazhar clearly showed his discontentment and Azhar was more worried about the expenses than anything else. Farida has taken many bad decisions in her life but this was going to be the worst of them all. The way Tehmina's track was covered, it did suggest that she made the decision to commit suicide only after she read Safdar's letter. It was almost as if she was only living to hear from him and now that she knew that he had not forgotten her, she was ready to leave! Alia brought this letter to her and she also saw Kusum but never stopped her – will she blame herself for Kusum and Tehmina's deaths?
Alia and Tehmina's relationship was translated on screen beautifully right from the get-go. Hira Mani's performance tonight was exceptional and Mawra Hocane is extremely likable as Alia. Even though Tehmina is the central character in the track that ended tonight but the affect this development had on Alia stood out more than anything else. Even though Mazhar tried his best to hide the truth from Alia but by the end of this episode, Alia figured out that Tehmina had committed suicide. Two more love stories in Aangan had a tragic ending tonight and it remains to be seen what turn Chammi's one-sided love story will take in the upcoming weeks.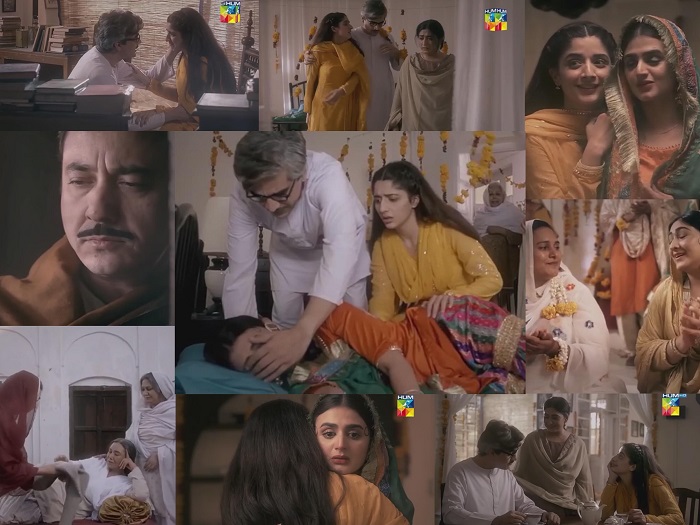 Chammi & Jamil's scenes
Sajal Aly and Ahad Raza Mir's sizzling chemistry coupled with their superb performances make their scenes a treat to watch. Chammi's pent up anger and her love for Jamil was shown through different scenes in this episode. She always puts up a brave face in front of others no matter how shaken or broken up she is from the inside. Jamil is clearly an opportunist, probably someone who is incapable of truly loving someone other than himself. The scene in which Jamil's mother talked about the reasons why she wanted Jamil to marry Tehmina was one of the best scenes tonight. The scene on the stairs showed a different side of both Chammi and Jamil. The camerawork in this scene was superb.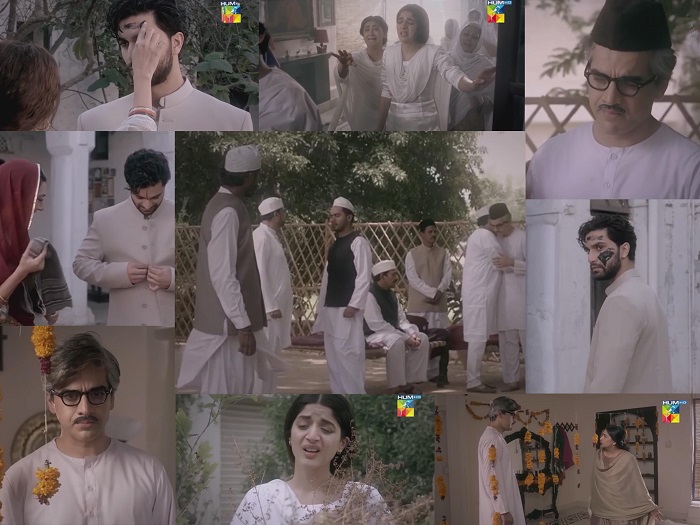 Overall Impression
This episode was a little too fast paced but entertaining nevertheless. Tehmina's suicide could have been covered in the next episode by giving Tehmina and Alia a little more screen time right after Kusum's suicide. I felt that their reactions and thoughts after this tragedy were not covered properly. I did not understand why Farida was under the sheet after she discovered that Tehmina was dead – that scene was confusing and distracting. Mawra Hocane and Sajal Aly stole the show yet again tonight. Madiha Rizvi and Hira Mani also gave solid performances in this episode. The characters and their stories are getting more interesting with every passing episode.
The preview of the next episode showed that Mazhar finally lost it and ended up in jail. Will Farida ever realize how her stubbornness destroyed her family completely? It seems like Alia and Farida will live with Azhar for some time. Will Jamil fall for Alia? I am looking forward to seeing more of Alia in the next episode because I want to know how her sister's suicide changed the way she looks at life and love.
Do share your thoughts about this episode of Aangan.