Aangan Episode 2 Story Review –
This second episode of Aangan was somewhat predictable as well as extremely depressing. Salma made the escape in the most filmy way possible and some of the reactions to this development were quite surprising. This second episode also had many symbolic scenes which showed Ama Jaan's desire to control and Salma's wish to run away. Few of the attributes of different characters which were revealed in the previous episode were further established in this one. Mazhar's thanda response to what had happened was the most surprising aspect of this episode.
Salma's Madness vs Ama's Hostility
Tonight's episode focused on Salma's madness and Ama's hostile nature more than anything else. Ama's relationship with all the other characters has been hostile throughout. With the exception of one of her bahus, she has no connection with any other family member. She does not want people to feel for her in any way but at the same time you see her feeling lonely and cheated for obvious reasons. You understand why she is so angry and there must be a good reason why she is being constantly shown telling her husband off. These scenes also show the root cause for her hostile nature. The way she reacted when Kareeman expressed her grief summed up how she deals with pain. On the one hand she set her daughter's clothes on fire and on the other she stopped her husband from going after her when he wanted to kill her.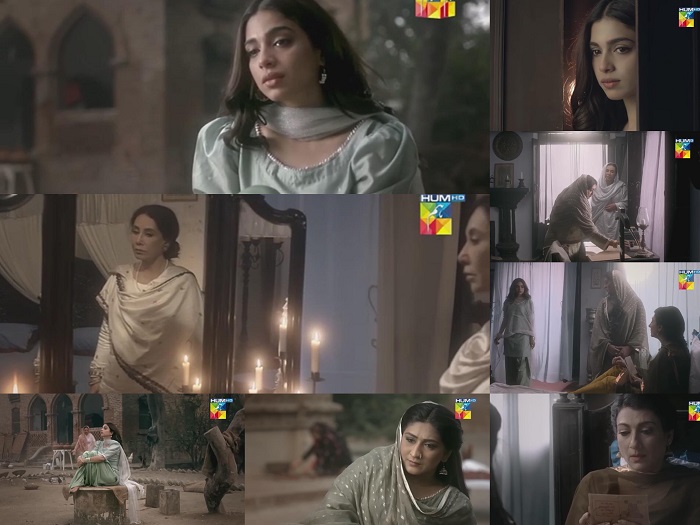 Salma's madness was shown through various scenes in this episode. She was clearly not in her senses therefore she did something extreme without caring about the consequences. There was an overdose of such scenes and the filmy way in which these scenes were covered actually undermined their impact. Showing Salma walking away and making so much noise when she should have been running away killed the impact of that scene. When she told Subhan's father that she had walked for hours and her feet were injured, her perfect make-up and heavy earrings told a different story! When Ama Jaan locked the main door, it implied that she could sense what Salma's plans were but later on she was shown sleeping with the door open and they keys were easily within reach. Making scenes visually pleasing at the expense of their authenticity is never a good idea!
The Callous Attitude Of Men
There were several scenes in this episode which showed how callous the men of this haveli were. The sons are busy with their jobs or politics and Aba Mian is busy with his 'activities' which do not involve the haveli or the people living in it. Some of  these scenes suggested that the children could have played a more productive role in the haveli if Aba Mian was a better role model. The conversation between the two bahus clearly suggested that they felt ignored and taken for granted. Men had little or no role to play in their lives which is why this haveli was run by the only woman who was strong enough to run it. I do wish however that there was more to like about Ama Jaan's character. Mazhar's reaction was the most surprising aspect for me, he actually justified Salma's actions. In the previous episode, he was shown as someone who took haveli's izzat very seriously and asked his mother to stop talking about Aba Mian's affairs in front of other people. The promo of the next episode also made me wonder why he would go to see Subhan. The way Subhan refused to send Salma back was interesting. He is attracted towards Salma but he is definitely not the kind of man who is going to stand by her. He ran away once and he won't think twice before deserting her again.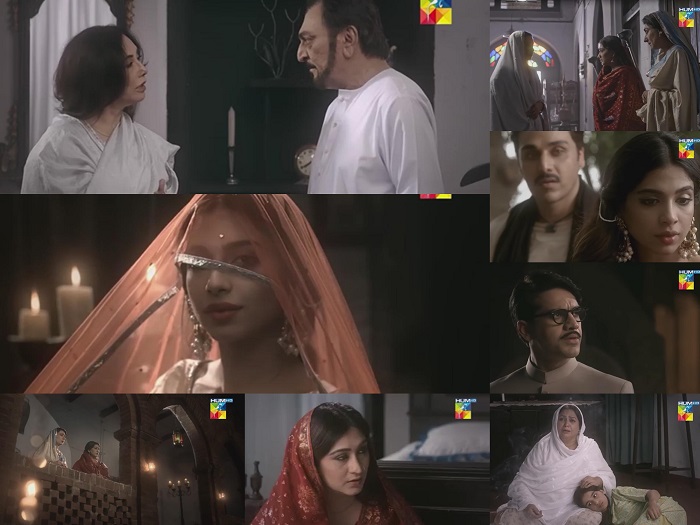 Overall Impression
Aangan so far is grand in every way but it is not as impactful as I was hoping for it to be. I feel absolutely no connection with any of the characters so far and the overdose of filminess seemed forced in both the episodes. Madiha Rizvi's character is the only interesting character with some life in it. The corridor of the haveli looked amazing in this episode but it got way more 'screen time' then it should have! The scenes were beautifully shot and they would have looked great on the big screen but some of these scenes did not depict the situations which were being shown convincingly. I was expecting to watch a reality-stricken drama with real people and situations but so far everything looks staged.
How many of you watched tonight's episode? Do share your thoughts about it.