Tonight's episode of Aangan was depressing but the post partition episodes so far have been far better than the pre partition ones. The characters are still struggling and the overall feel of the play is grim but the scenes are less repetitive and these latest episodes have been relatively well-paced. After, watching everyone suffer for such a long time, it will definitely be rewarding if some of these characters find happiness wherever they can find it. Aangan always had very few happy moments and these happy moments were always followed by something even more depressing. Tonight's episode too covered how things were slowly changing for some of the characters and some of the characters which had disappeared made an appearance. The loud background score was the most off-putting element of this episode, other than that it was decent episode.
The Changes and Comebacks
Tonight's episode opened with a scene which showed how things were changing for the better for Jamil's family. The marriage discussion later on had done-to-death written over it and it suggested that Jamil had not really moved on. Chammi too is still in love with Jamil and these new changes in her life have changed nothing for her. Jamil and Chammi's scenes showed two completely different people otherwise who had matured with time but were still struggling in some ways. Alia and Ahsan's scenes made it quite clear that these two were not meant to be together after all. Shehroz Sabzwari was quite likable in this role and the short lived friendship these two shared was a nice break from all the sadness for a little while.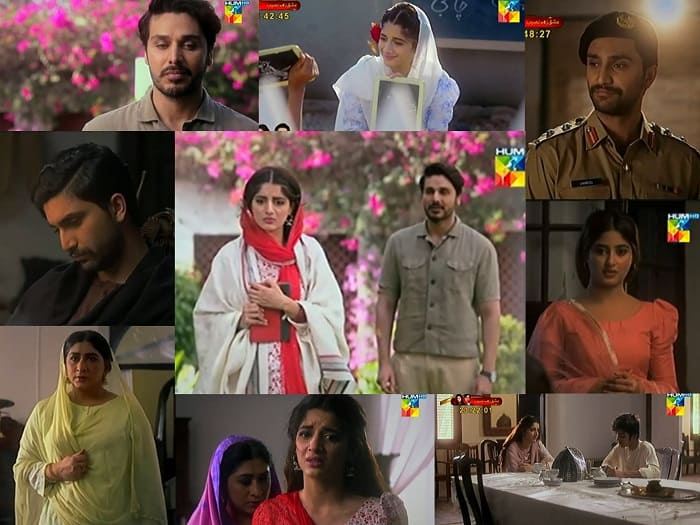 Alia gave me so many reasons to like her once again tonight. The way she welcomed Shakeel and fought for him said a great deal about her priorities. This made me wonder how different things would have been for her if her mother had not taken all those decisions which distanced her from rest of her family. Mawra Hocane has been adorable as Alia. This entire track would have been perfect if Alia's love affair with Jamil Bhai was not covered in such a filmy manner. Safdar had no idea that Tehmina committed suicide, which was not the least bit convincing given the fact that someone had informed him about her marriage but that person never told him that she died! Surely the news of her death was more 'important' than that of her marriage with Jamil.
The preview of the next episode covering Safdar and Alia's scene was strange and hopefully misleading! Whatever Shakeel did in this episode reminded me all those times when he used to steal Chammi's money and no one believed her. Shakeel has not changed at all, he is obviously someone who does not treasure relationships at all perhaps because he never got enough love when he was growing up. Those scenes in the past covering Shakeel's defiance, lies and manipulative ways made more sense tonight. He stole Alia's jewelry and money even though she treated him with so much love. Like most of the characters in this play, Shakeel was always a lost soul and unlike Jamil, he was not able to find a definite purpose in life. Alia too is still in love with Jamil which makes me wonder who he will end up with eventually. Chammi and Alia both deserve to be happy. It was good to see Alia telling her mother off and finally putting her foot down.
No one missed Israr since there was no mention of him at all. Jamil's mother wants him to get married and Bua's comment about the girl they went to see looking like her was funny. Tonight, I felt for Jamil as well. There were also quite a few dialogues which yet again highlighted the bitter realities of partition.
Final Remarks
The performances tonight were on point and this episode just like the last one was quite engaging. Everything makes more sense now and I am hoping that this drama will not have a sad ending – we have seen enough sadness already!
Do share your thoughts about tonight's episode of Aangan.