The rendition of Noor-e-Azal  by Abida Parveen and Atif Aslam makes one feel like they are in another world. You feel all your turmoil, agitations and worries evaporate into thin air as you enter a world of inner peace, harmony and content. The song, made for Pepsi's Ramazan campaign the "Liter of Light", leaves one truly mesmerized and enchanted.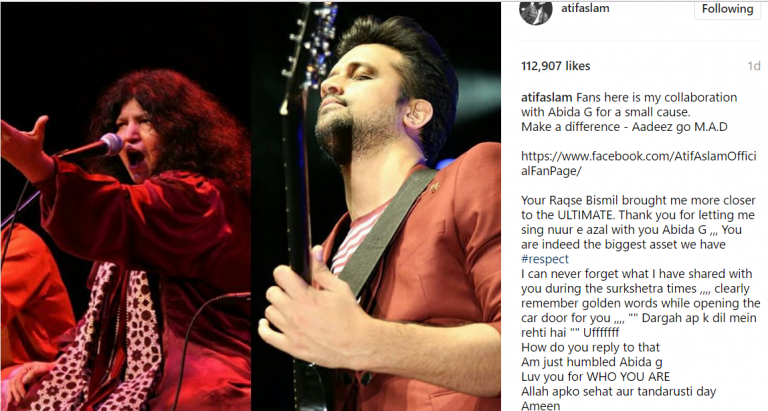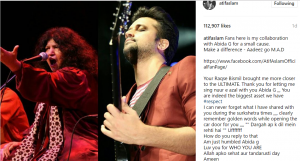 Not only do the magical vocals of Abida Parveen and Atif Aslam make you fall in love with the song, but the beautiful video of the song warms your heart too. It features Naumaan Ijaz and Mansha Pasha along with an adorable little girl who has managed to steal the hearts of every Pakistani by her charismatic innocence.


The story that is portrayed in this video is of the little girl who doesn't want her father to get lost in the darkness of the forest he has to cross everyday to get back to the little angel. The girl tries to illuminate the dark pathway by various techniques that her little mind comes up with but doesn't find any success until people from Pepsi approach her with the litter of light bottles. The smile that graces her face is enough to even thaw a frozen heart.
Watch the delightful video below and give your opinions in the comments section!