Abrar ul Haq to sing for Indian Punjabi film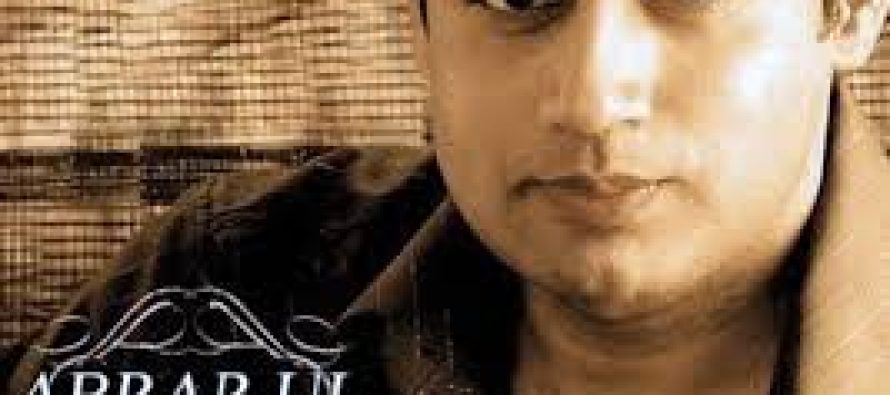 Abrar ul Haq is away from singing scene due to his social and political engagements. Now he has accepted the offer to sing in an Indian Punjabi film. It is a duet with an Indian singer named Sunidhi Chauhan. Abrar will record his part in Lahore which will be mixed the voice of Sunidhi in India.
The song Mahiya Ve Dhol Sipahiya Manga Mein Khair Teri is written by Pakistani lyricist S.M. Sadiq. It is written for film Mahiya Ve Dhol Sipahiya. 
Source from Urdu Weekly Akhbar-e-Jehan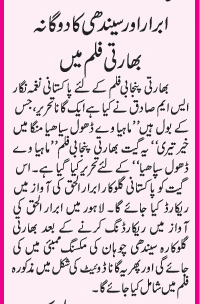 http://akhbar-e-jehan.com/June2014/30-06-2014/jahanefun_6.asp
Rashid Nazir Ali
---