There is no dearth of talented actors and actresses in our TV Industry. These raw actors and actresses enthrall us with their immense talent and nuanced performances. However, many of these actors have been typecast now and we see them doing the same kind of roles over and over again. It's not that these actors do not have talent,it's the directors and producers who limit them or maybe the audiences want to see them doing the same kind of thing over and over again and don't accept them when they try something new and different.The following are a few such actors and actresses
Fawad Afzal Khan
Fawad Khan is a superstar and is a powerhouse of talent.No two views on that.However, he is limited to playing lover boy kind of roles.Infact,whenever a love story or a popular love story is filmed for screen,everyone starts demanding that Fawad be cast as the main lead. This was the reason for Mata-e-Jaan not getting so popular and not doing so well on the ratings chart.Similarly,the audiences are already disappointed with Farhat Ishtiaq's upcoming 'Bin Roye Ansoo' as they wanted to see Fawad as the perfect lover boy with Mahira and not Humayun Saeed. Another one of Fawad's serials 'Numm' to be aired on Geo again features a love story with a feudal background. So, we can say that audiences and makers consider Fawad fit for love stories only and do not give him other roles.Audiences do not accept him in other roles either as is evident from his grey shaded characters in Akbari Asghari and Kuch Pyar Ka Pagal Pan Bhee Tha.This supremely talented actor definitely deserves more and the audiences also need to accept him in roles other than the perfect lover boy.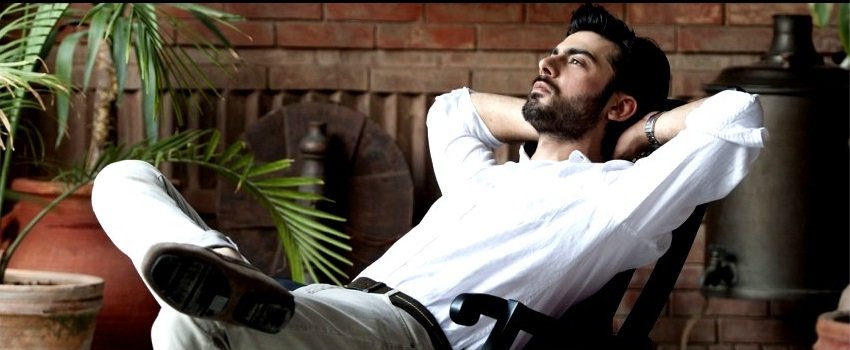 Sanam Baloch
Sanam Baloch is a fiery performer and that she has proven time and again.Her serial 'Dastaan' is testimony to this where she played the role of Bano to perfection showcasing Bano's transformation from a simple girl in love with Hassan to the one emotionally craving for Pakistan to a crusader who can't see an impure Pakistan.Unfortunately,Sanam's choice of projects in recent times such as Roshan Sitara,Nadamat,Zindagi Dhoop Tum Ghana Saya,Durr-e-Shehwar and now Kankar see her playing her the 'bechari' wronged woman type of characters.Most often,her husband and in-laws wrong her,make her life miserable and she either suffers in silence with the hope that things will get better with time and everyone accolades her bravery or she puts up some form of resistance.I am not sure if audiences want to see Sanam shedding buckets full of tears everytime she appears in a drama but I long for the Sanam of Doraha where she went to the extent of breaking up Humayun Saeed's marriage with Sonia Rehman so that she could marry Humayun.
Hina Khawaja Bayat
Hina Khawaja Bayat is talented and beautiful.She rose to fame with Humsafar where she played Sara's mom.Since then what she has majorly done on screen is utter Falak Jani,Zaroon Jani,Aun Jani.Except for Talkhiyan where she played a grey shaded aunt,she can be seen either the doting, suave or indifferent mother in all her other plays.She need to try out something different and makers should also harness her talent for something totally novel and new.
Shehryar Munawar
Shehryar Munawar is hero material from all angles.He's good looking,has got good physique and good screen presence.He lights up the frames in which he appears.However,the same cannot be said of his acting skills.He needs to work on his expressions and smile less which is probably his habit.If he can work on his expressions a little more,he can become the perfect actor.He has everything else going for him.Maybe,he just needs time to perfect himself like many other actors before him have done.
Mawra Hocaine
What does the name bring to your mind.Yes,definitely the image of a poor woman who is subjected to torture,mental stress and harassment at the hands of husband/in-laws.She played this role to the hilt in Ik Tamanna Lahil Si and has done similar stuff in Mere Huzoor,Mein Gunahgar Naheen,Mere Harjai and many episodes of Kitni Girhain Baqee Hain.With the exception of Yahan Pyar Naheen Hai she's never played a grey shaded character and most probably we won't see her playing such a character again either.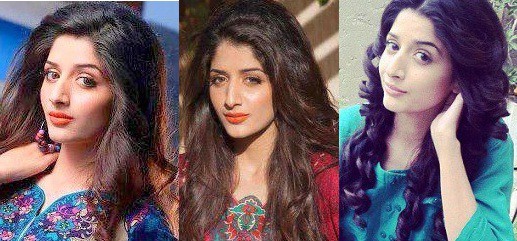 These are some of the actors who have been typecast. You are free to name others. I would once again reiterate that more than the actors,it is the fault of the makers and audiences who don't accept them in new avatars.
Haseeb Ahmed