There is no doubt about the potential that the Pakistani Actors have. These days when we see the local audience loving our dramas, praising our actors for the good work, it has been seen that there are actresses who are mostly coming up with similar roles. By saying so, I really am not criticizing these talented celebrities but that is what I have been observing that the following actresses are often casted in similar roles, probably because of the fact that they have received popularity for those specific acting skills.
1) Nimra Bucha
As far as I have followed her serials, the two major ones indeed, "Ek Nazar Meri Taraf" (aired on GeoTV) and "Mera Yaqeen" (been aired on ARY Digital these days) are pretty similar if we talk about her role in both of them. Though she compliments the roles that are given to her, she really need to come up with something new other than being a wife who suffers, gaining sympathies of the audience.  Going in more detail, from her wardrobe to the delivery of dialogues, there is nothing new or different in 'Mera Yaqeen' from her character in 'ek Nazar Meri Taraf'.
Nimra is a talented actress but she should now choose some different roles where she can expose her capabilities to a greater extent. I would love to see her experiencing a working lady role on screen who is career-oriented and well dressed.
2) Nadia Hussain
Nadia Hussain comes next in my list. Though she is one of the best models of Pakistan, She really needs to work on her acting skills when it comes to acting. What I have noticed is, no matter whatever the role she picks, her face expressions and dressing sense is pretty same. Either she seems to be an angry young lady on screen or a seducing girl who have nothing else to show as an actor.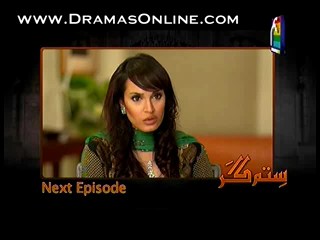 Nadia need to pick some eastern roles and must work on her delivery and expressions to prove herself as a versatile actress.
 3) Sajal
First time when I noticed this young actress was for her role of 'Shifa' in 'Mere Qatil Mere Dildar' which was telecasted on HumTV.  I do like Sajal for her looks and the fact that she is young and talented, our industry needs such celebrities. However, taking her new serial 'Sitamgar', all I could say is that she needs to come out of the roles where the character is dying for a married man. Moreover, her tone and the style that she carries as an actor seems to be static enough for both of the roles.  I would love to see her differently in her upcoming projects.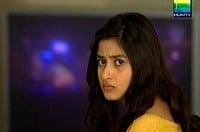 4) Sanam Saeed
Choosing Sanam Saeed for my list is really what is contradicting my own likes. Truly speaking, I, in fact many of us love Sanam for her acting. Whether it is 'Daam', 'Mera Naseeb' or 'Zindagi Gulzar hai' now, she manages to portray herself as a rude one on screen. If you notice closely, you would see that in all three hits stated above, she has been a bold one on screen, a girl who knows her direction.
How about having Sanam Saeed in a role that resembles to the role of Khirad or Falak? I guess, it would really fascinate her fans if she comes up with something like that.
It is obvious that actors have a command on few types of roles and that's genuine too, however, what gives an extra weightage to an artist is his versatility. Knowing that all of these actresses have so much potential in the field of acting, it would really be great to see them working differently on different projects.
Share your views about how far you agree on the note. Also add few if you think I have missed them.
Best Wishes
Nida Zaidi