Lately adaptations of novels as drama or film have become a popular trend. Viewers do appreciate these adaptations but unfortunately it doesn't go very well with the readers who most of the times find the adaptations unsatisfactory. Adapting a novel into drama isn't new in Pakistani Drama Industry, super hit dramas like Khuda ki Basti, Bhandan and Aag were adaptations.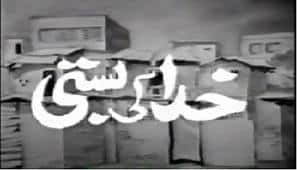 Most of the recent adaptations have been mediocre or complete disasters; there have been some good adaptations as well. Dastaan, Darbar e Dil, Man o Salwa, Doraha, Talkhiyaan, Humsafar, Aunn Zara and Meri Zaat Zara e Benishan are examples of rather good adaptations. Sadly wonderful novels like Ambar Bail and Jo Chalay to Jaan se Guzar gai turned out to be disasters, especially the former which have been dramatized twice failed to impress the audience both times. All of the adaptations might not be up to the mark or super hits like the novels but these adaptations have increased the quality of dramas as compared to the dramas of few years ago. It is up to the writers; be novelists or original playwrights to bring new and engaging topics on the front.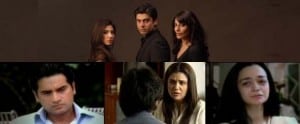 These adaptations at times offer nothing new; they seem mere repetitions of timeworn predictable stories and plots (novels published in digests are somehow predictable or formula novels, at least majority of them). One of the main factors rooting disinterestedness in adapted dramas can be having already read those novels (being an avid reader I'm never satisfied with the adaptations). But this is not always the case, sometimes the scenes turn out more engaging in dramas than in novels. Another factor for mediocre dramas is unrequired omissions and additions. The dramas are needlessly stretched; viewers resultantly lose interest resultantly. Inappropriate choice of actors can also result in a disaster drama as happened in Amar Bail.
Despite all objections and reservations I desperately look forward to adapted dramas. The only adaptions (which I have watched) I found better than the novels were A Walk to Remember and Stardust. Do share your opinion, your choice; what do you prefer, the novels or adaptations. For me it is always novels.
Faiza Cheema