Recently, Adnan Siddiqui attended the a destruction ceremony of confiscated goods organized by the Customs (Enforcement) Karachi and recorded himself joining in the process of destroying seized liquor and drugs. Adnan took a selfie with a sprawling pile of confiscated liquor on fire in the background from the event. A deluge of memes broke the internet after the selfie was uploaded online and a number of content creators placed Adnan Siddiqui on the foremost spot on the meme calendar.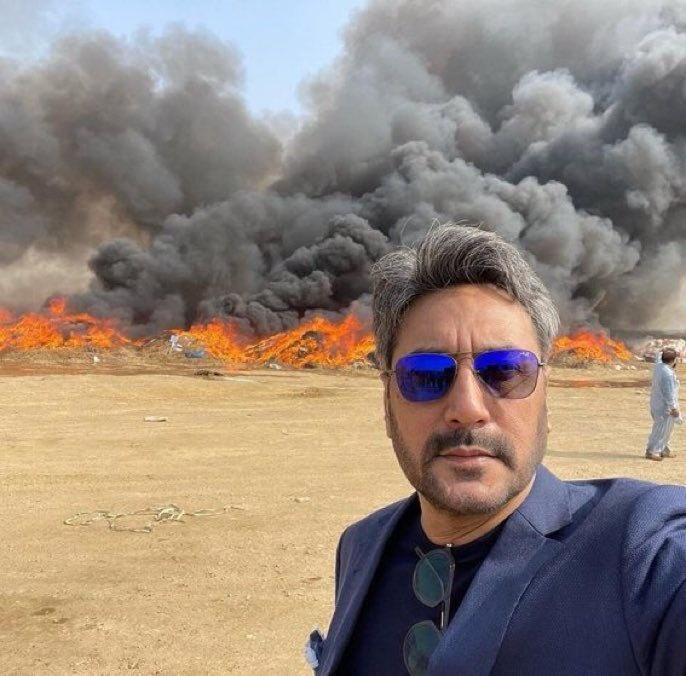 Lately, Adnan Siddiqui appeared in an interview with "Samaa Tv". Adnan while responding to his viral memes, mentioned that "The response was far greater than what you are showing. You'll run out of time but these memes won't end." Adnan revealed that he really enjoyed the memes that followed and requested his fans to keep coming up with more.
Adnan shared that he vaguely remembered Disaster Girl while taking his own selfie but he didn't want to relate the two as his was for, what he called, a greater cause. Adnan mentioned that he wanted to use the opportunity to raise awareness about drug and alcohol addiction for the youth through this platform. "It took me no time to say yes when I was invited", he added.